Not What Metals Bulls Want To Hear
With the current failure to launch, it seems that the market may be re-setting at lower levels before the bull market can advance again. While I know this is not what many of you want to hear, I think this is going to have to be my primary count for as long as each of the charts hold over their recent highs.
Specifically, the GDX now has its resistance at the 33 region struck last week, as we now seem to have 5 waves down off that high. If we see the full decline potential in this structure, then we should be minimally targeting just below the 27 region. But, I would like to see a wave 2 bounce before that begins. And, in order for me to revise this view, I will need to see this downside set up invalidated by a move over the 33 region high.
Silver has the same potential, but it would need to move through it high struck last week as well before I would consider this potential invalidated. The target I have had on the weekly chart in SLV remains the target I would maintain for a bigger pullback.
And, in GLD, if we are unable to exceed the high struck in November, then we seem to be projecting down to the 136-140 region.
I know this is a dramatic change from my last update. I tried to give the metals the benefit of the doubt, but this failure has forced me to look at this structure in a different light. I have always tried to be honest and upfront with you, and I have always strived to provide you the most honest and likely analysis that I see before me. And, with the market failure of late, I have no choice but to view the market somewhat near term bearishly until it proves itself by invalidating these potential near-term bearish structures.
GDX60min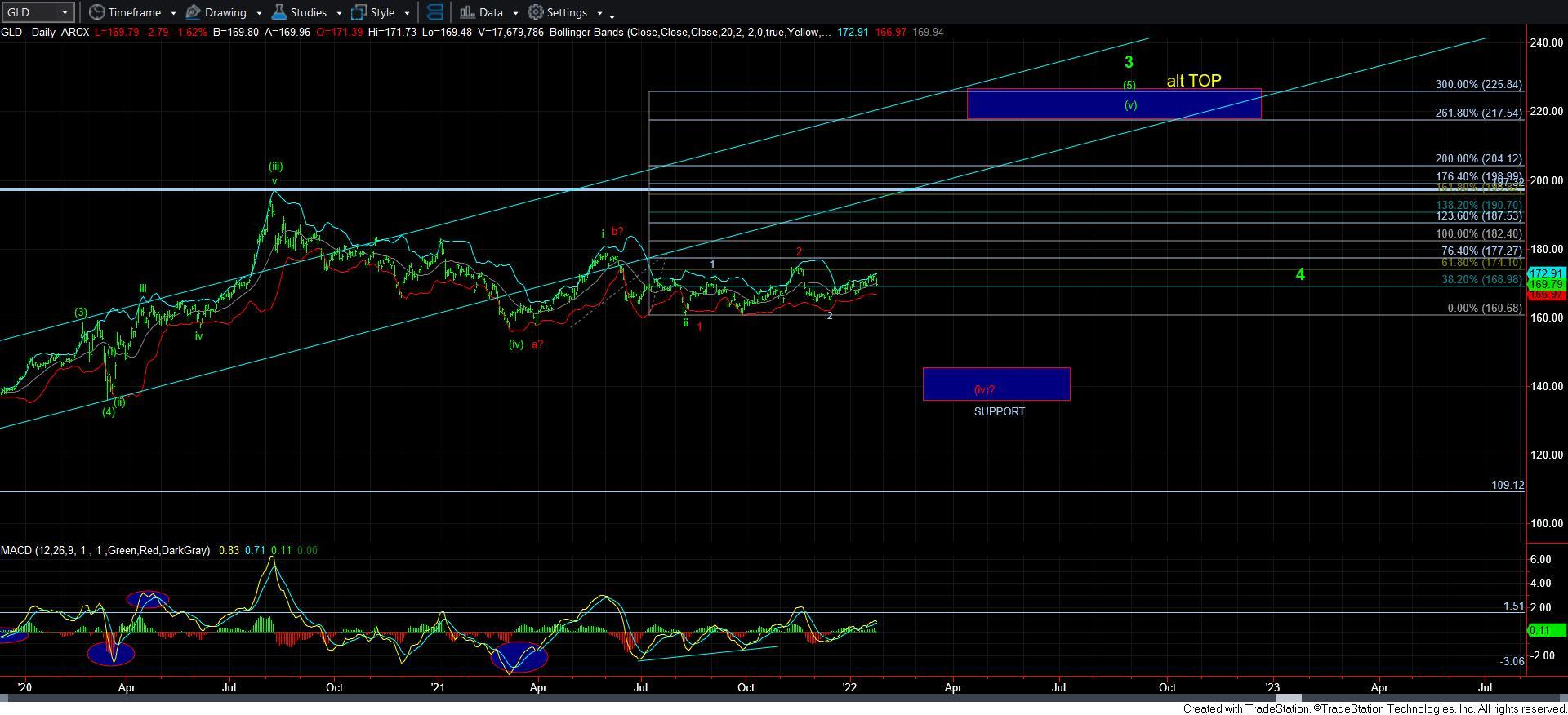 GLDdaily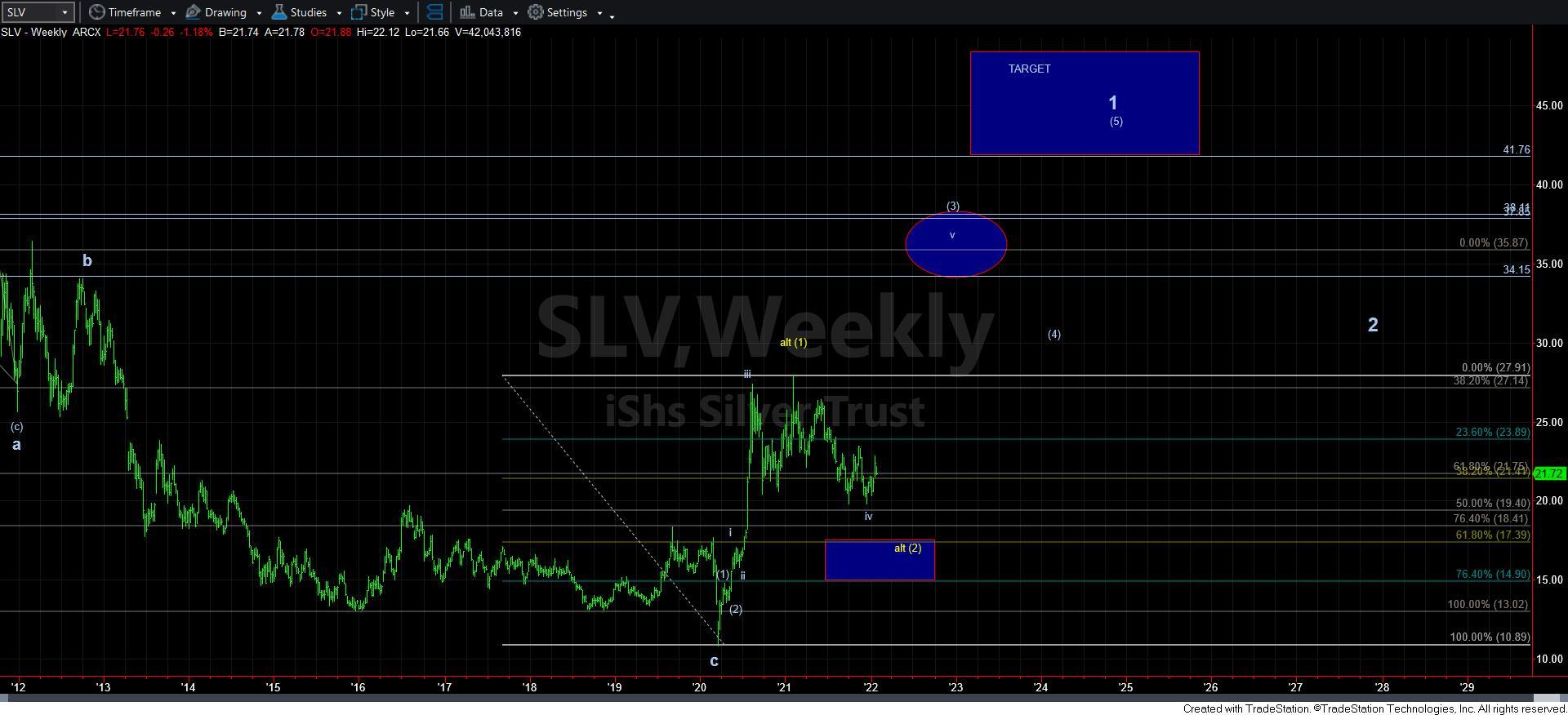 SLVweekly