With the break lower than I had ideally wanted to see, especially with the break down below 21.75 today, this action has opened doors which can now keep us mired in corrective action through 2017. However, even if we are going to be mired in corrective action through 2017, I would still expect a rally to ensue in 2017 before the next larger degree decline is seen.
As far as the GDX and GLD are concerned, they still have larger degree bullish sets up, as outlined over the weekend. However, with silver taking out the 16.30 region, it has placed questions in my mind as to the true intention in 2017 for the metals complex. Silver is now the chart that has me questioning an immediate larger degree break out in the complex this year.
As far as the smaller time frame charts are concerned, the divergences still remain on all three charts we follow. Moreover, many of the individual miners we follow still look ready to break out strongly. So, I cannot say that I am bearish the complex in the short term with all the signs I am still seeing.
However, what I can say is that I will be following any rally we do see over the summer and suggesting stop levels as we move higher. You see, if we are going to mired in corrective action later this year, and see lower levels than were struck today, you will likely want to be stopped out should the next rally not trigger that 3rd wave into which we have wanted to see this set up break out.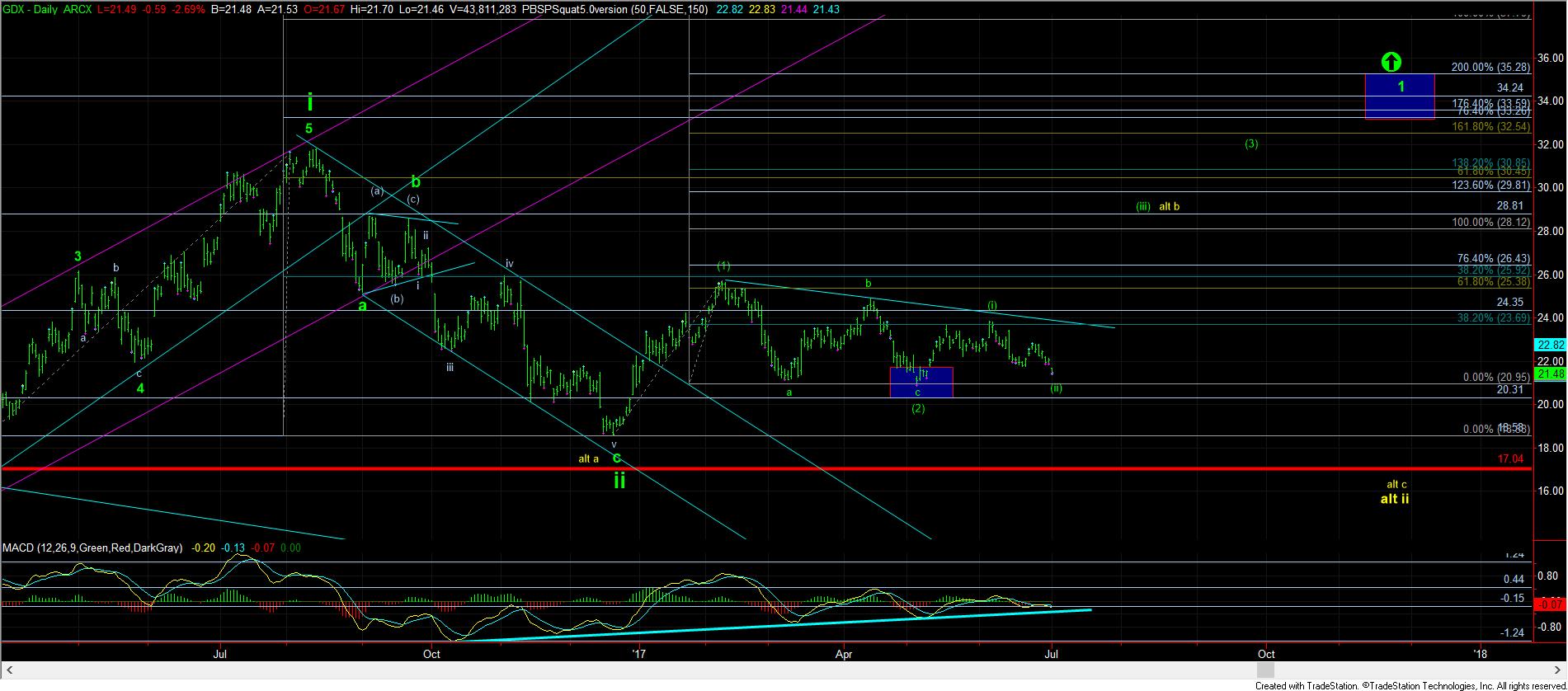 GDXdaily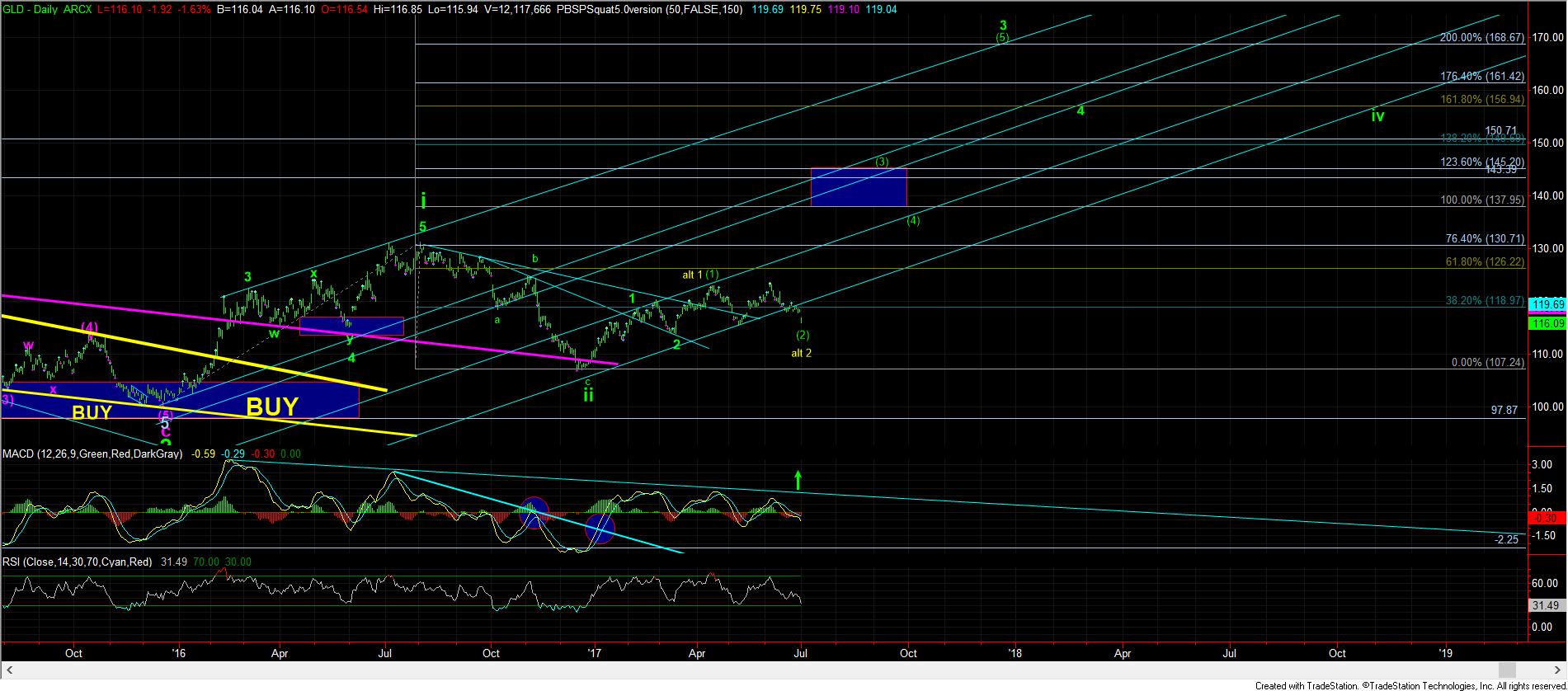 GLDdaily