Not Much To Update In Metals
Thus far, there is not much more insight I can provide you in the metals complex beyond what I noted this past weekend. But, there are a few smaller degree changes, to which I can point.
First, silver still has retained its potential for 5 waves up in the standard impulsive structure. If today's low holds as wave 4 (right at the 1.00 extension up), then we have a micro i-ii structure in place for wave v. For this reason, I have now moved my resistance box up for where silver has to break through to suggest we are in melt-up mode with a series of waves 1 and 2 off the lows. But, for now, that is not my expectation just yet. It really has to prove it.
Otherwise, the market is basically in the same posture as noted over the weekend:
It will take a strong move through the 122 region in GLD to begin to believe in the series of 1's and 2's off the recent lows. As far as silver is concerned, should we see a strong move through the [17.90] region, that would open the door for being in a major rally mode. As far as GDX is concerned, that resistance would be the 24 region. Effectively, all 3 charts would have to prove this to me by taking out their respective resistances, with strong buying volume, to convince me the melt-up phase is now finally upon us.
And, unless the market simply powers through its resistance later this week, it may take another week or two before we can be set up for a major break out. And, remember, as long as we remain over the July lows – especially in GDX – we have to maintain a bullish bias of the complex.
Lastly, I want to note that it is quite possible that the metals are setting up to trade opposite the equity market, with the metals potentially breaking out when the market begins its wave (4) pullback.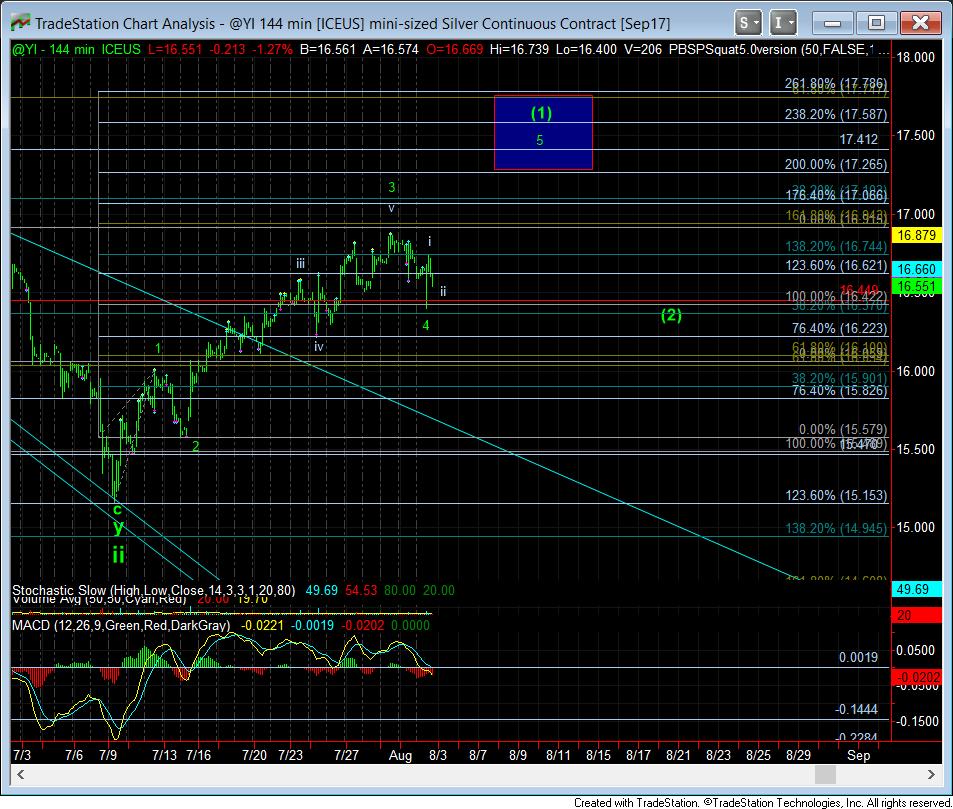 silver144min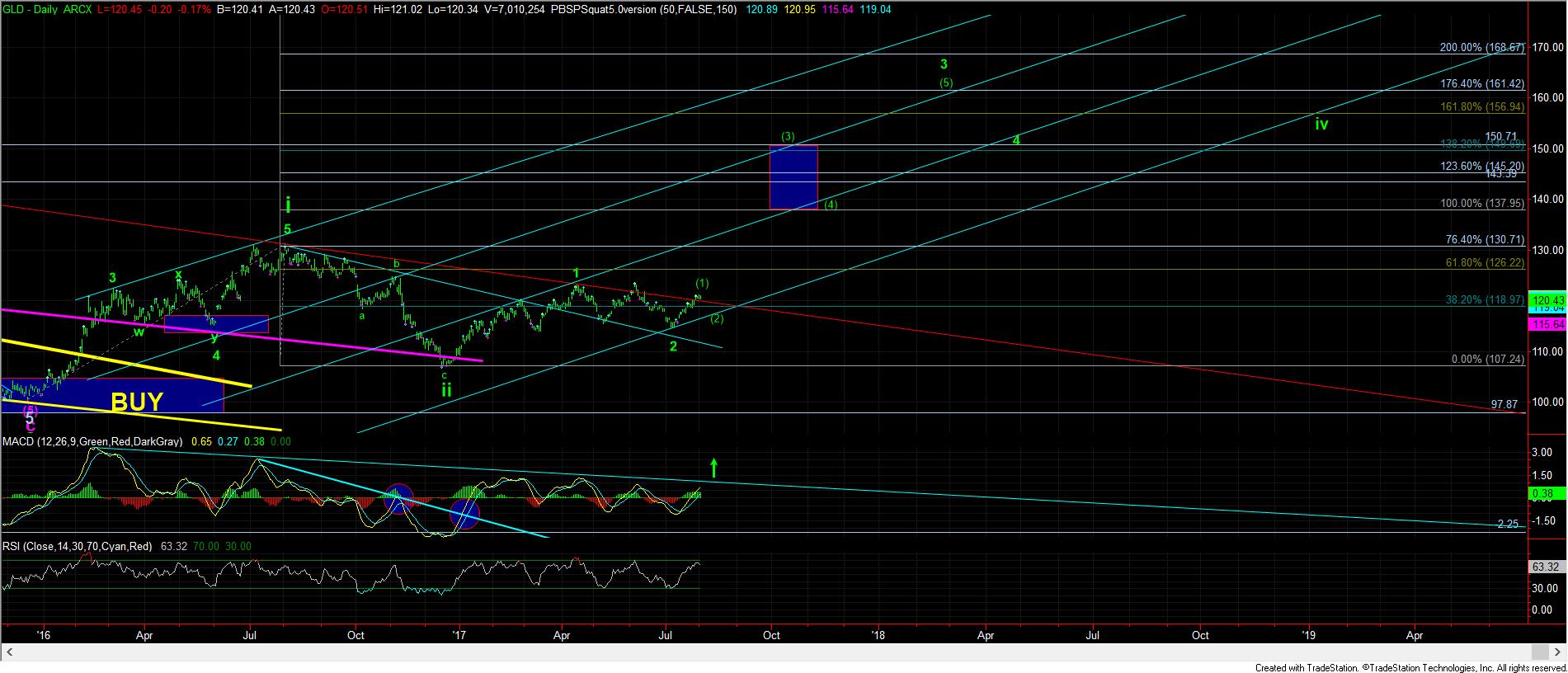 GLDdaily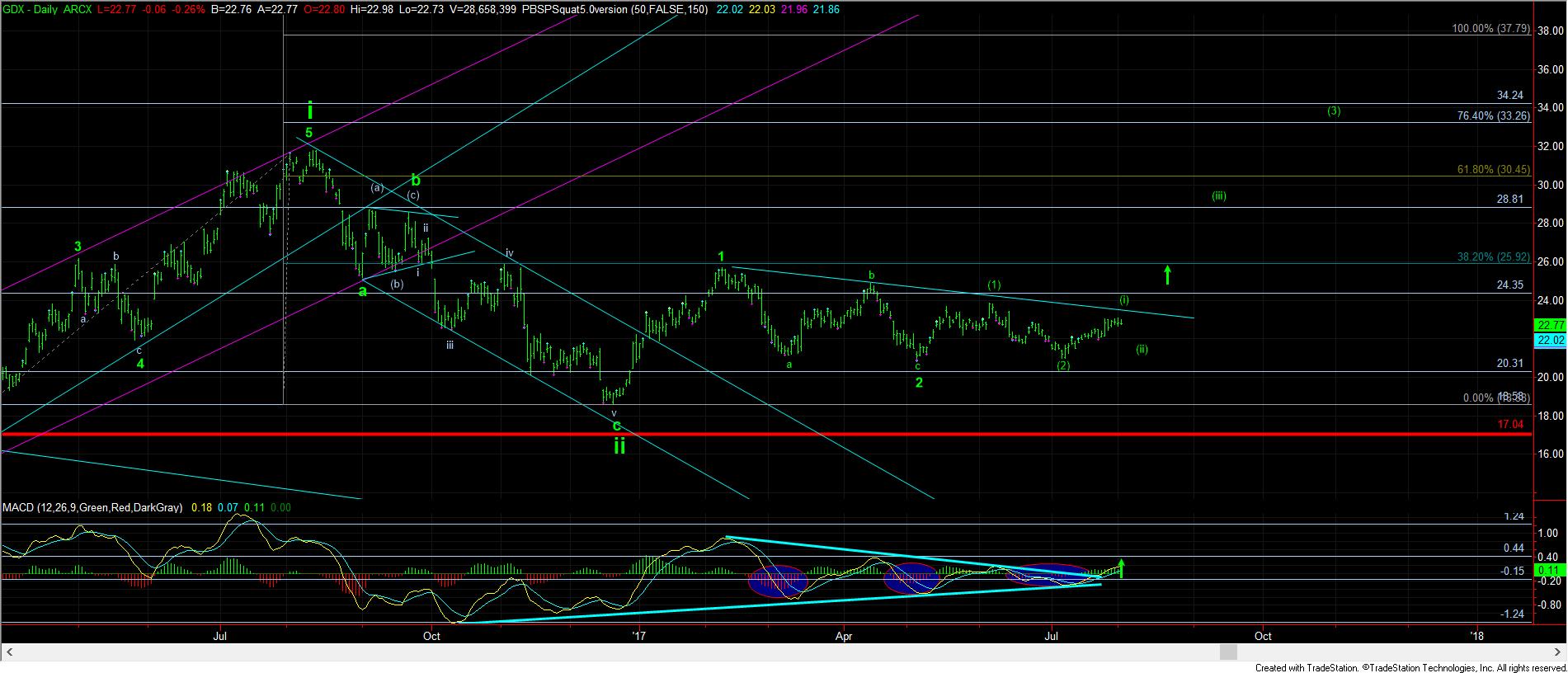 GDXdaily