Not Much To Add About Metals
As my expectations from last week suggested we can begin a 5th wave higher in the complex, nothing has really changed that expectation this week. My preference remains to see a 5th wave higher across the complex.
While there is some potential for the GDX to see this rally as a b-wave within wave iv, and then drop down again into the support box for a c-wave of wave iv, I cannot say that I have similar room for silver or GLD to do the same as they both dropped down to their support regions already for their respecting 4th waves. And, since GDX struck the minimum target I would expect for a 4th wave, I am going to maintain my primary count that we have begun a 5th wave higher.
In the bigger perspective, I still maintain that we are in a but-the-dip mode as long as silver holds over 14.60. A break down below 14.50 would not be a good indication, so you can set your stops just below there. Therefore, all pullbacks from this point forth should hold over that region, and if it continues to do so, we are moving into a very bullish regime for the next year.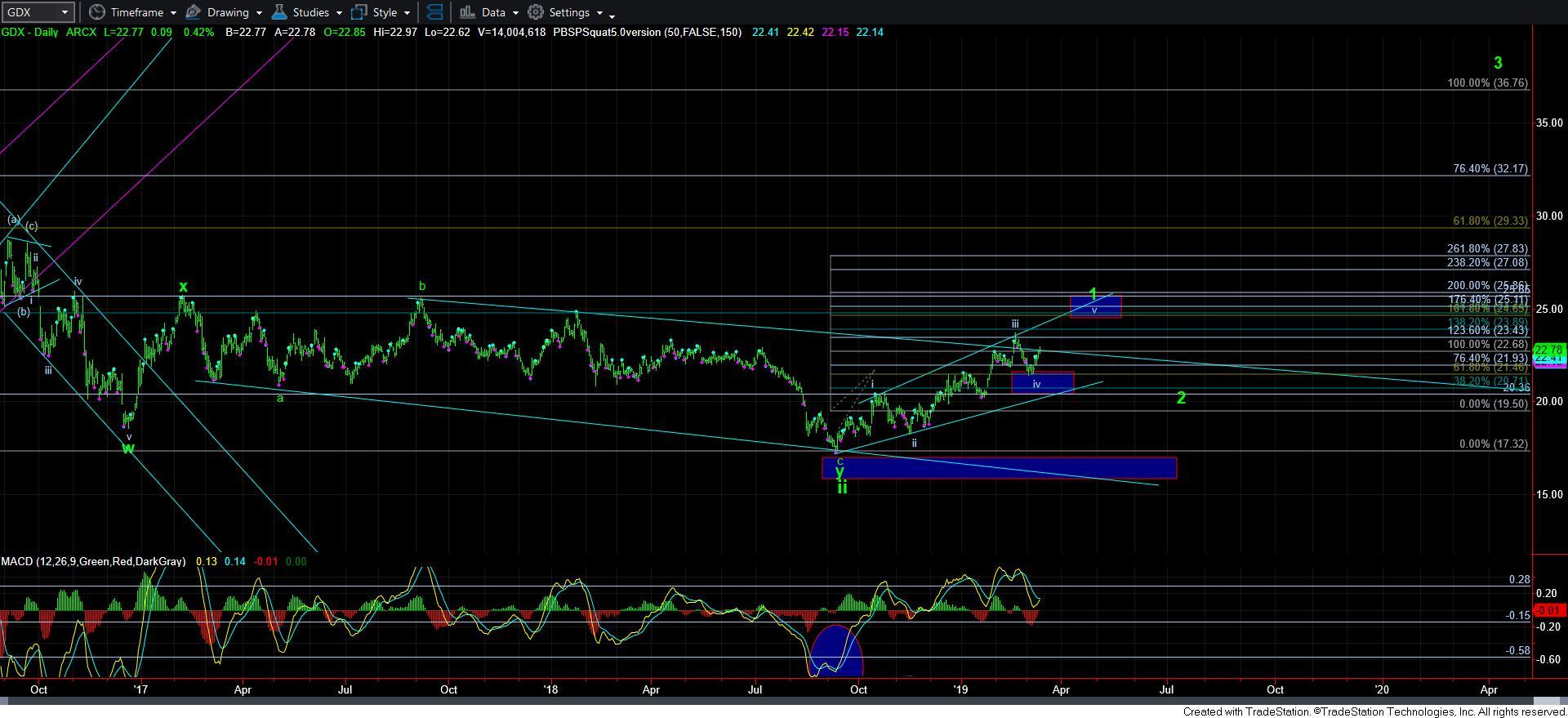 GDXdaily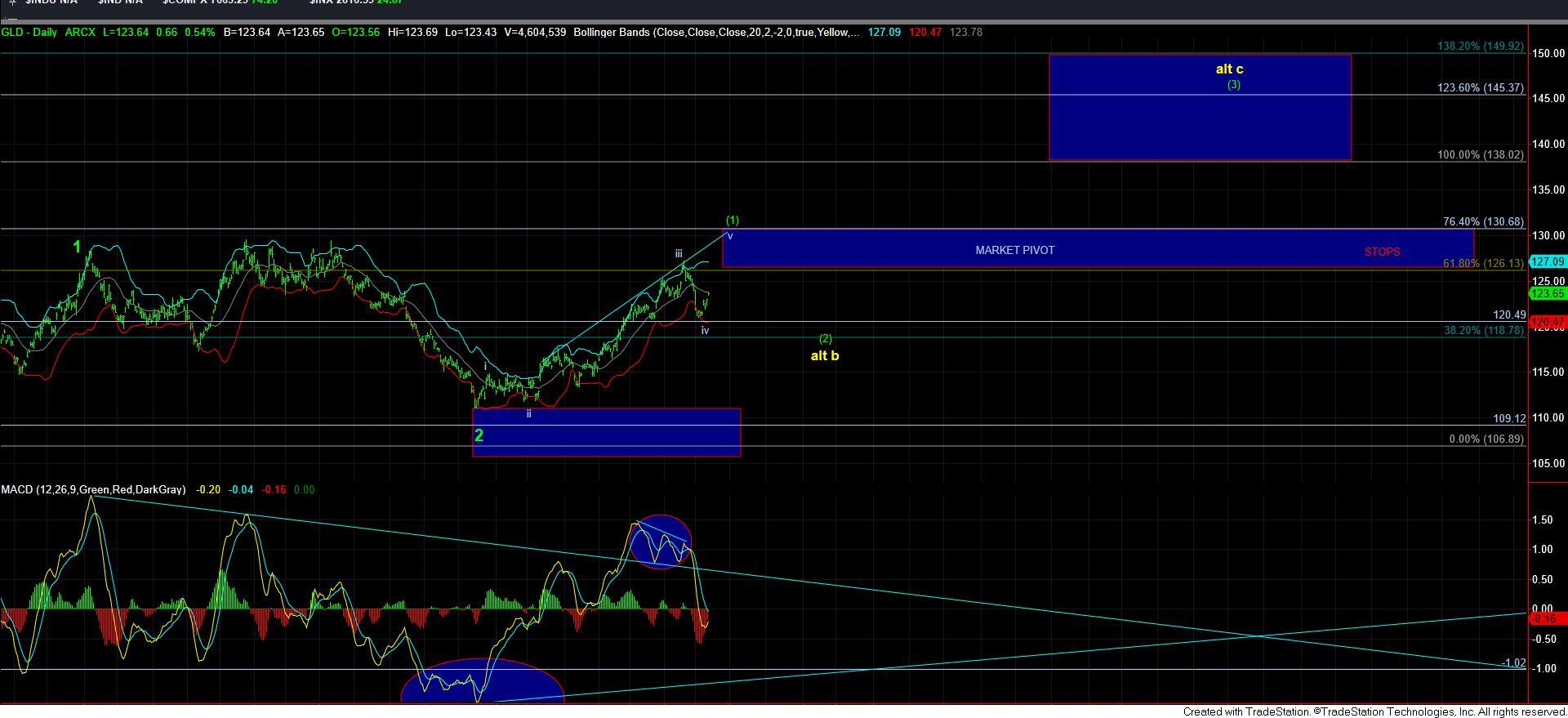 GLD-daily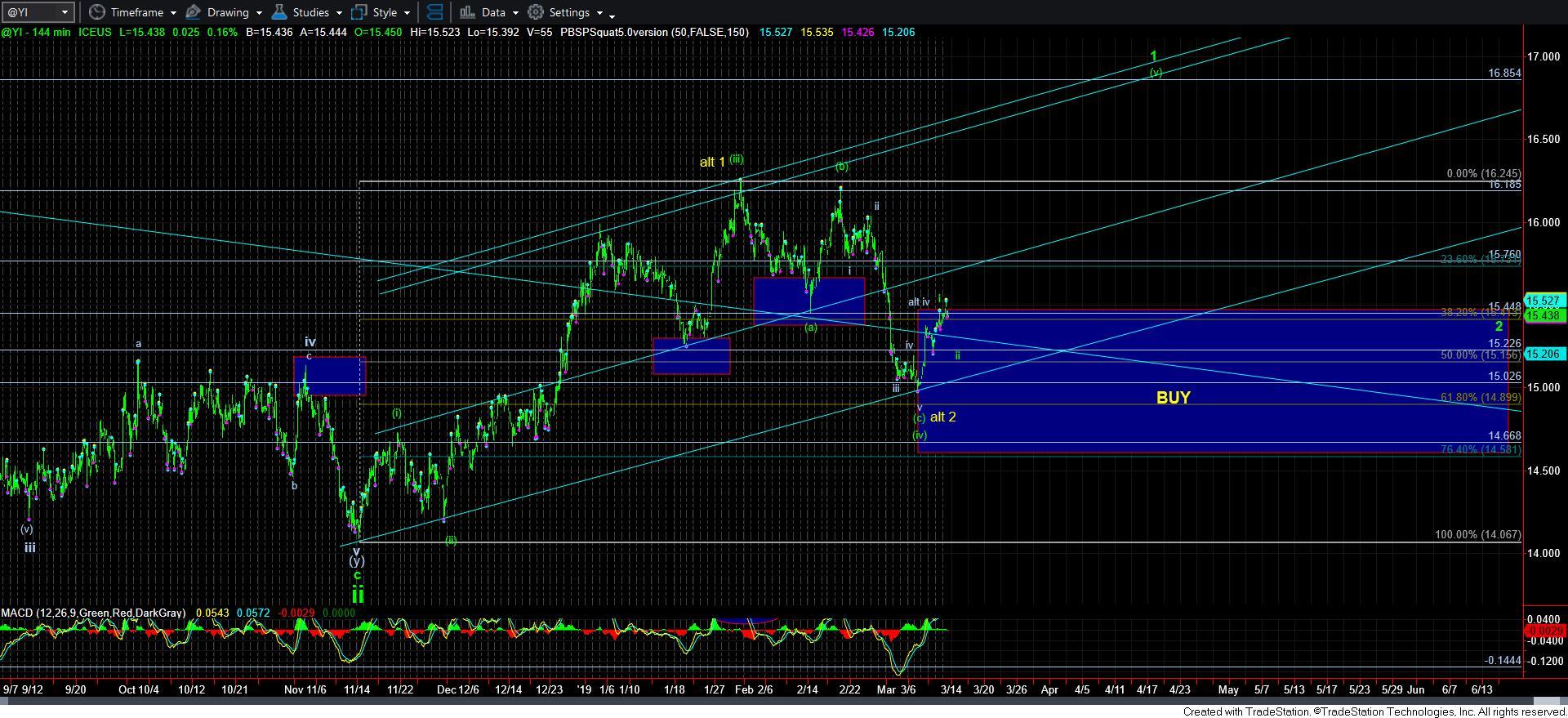 silver144min