After a wild night and day in the metals complex, I can't say that anything has changed in my overall perspective. I know I likely surprised many of you when I said this exact same statement after a $50 rally in gold was seen last night. But, the pattern has not changed, as the move up has been a series of 3-wave structures. That is usually not a strong indication of a bullish structure.
The one definitive statement I am able to make about the complex is that it is a pure mess. There are still several ways this can develop its drop to lower lows, but with structures that are forming in sets of 3's, there is nothing I can point towards as I write this that can give you a high probability, low-risk small degree set up. For this reason, I am not including any charts of time frames lower than 144-minute.
To be honest, the only reason I am writing this update tonight is because you have all become accustomed to seeing an update from me on Wednesday evenings. But, Wednesday is here, and I really do not have anything further to update. So, I do apologize. Yet, as soon as the market gives me something a little more definitive, I will certainly update you.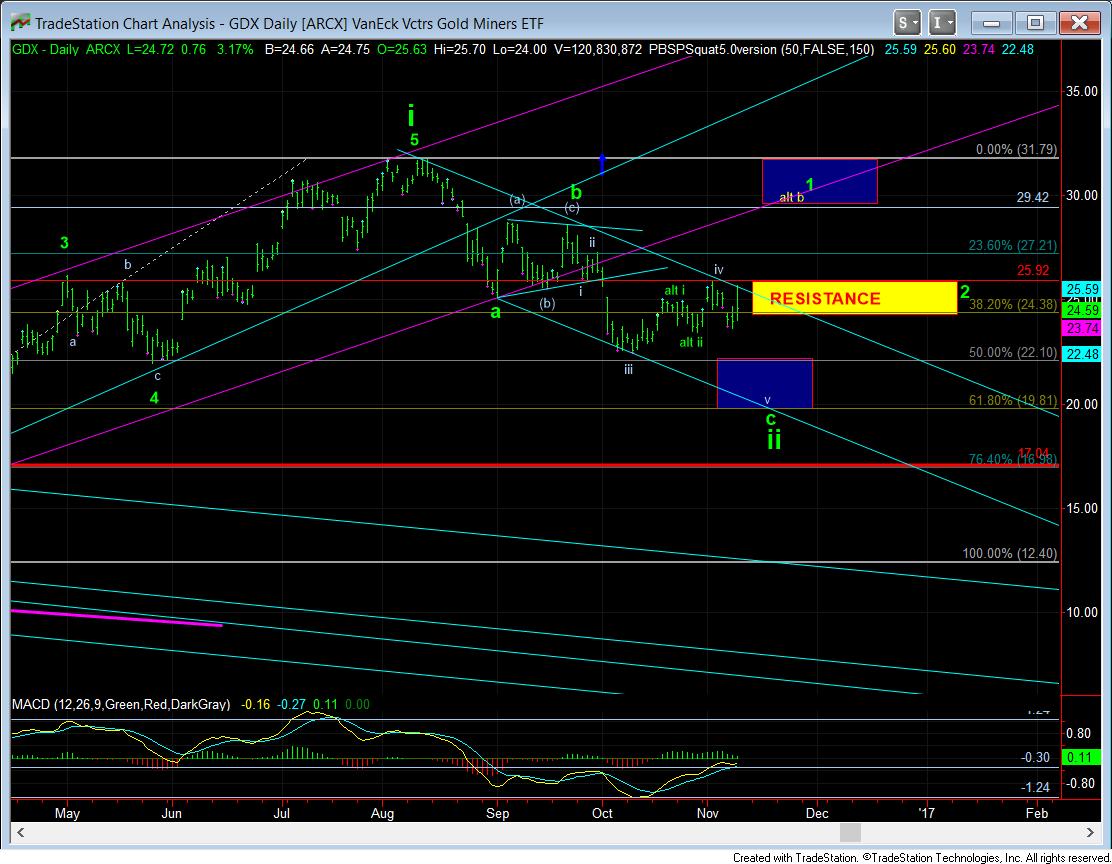 GDXdaily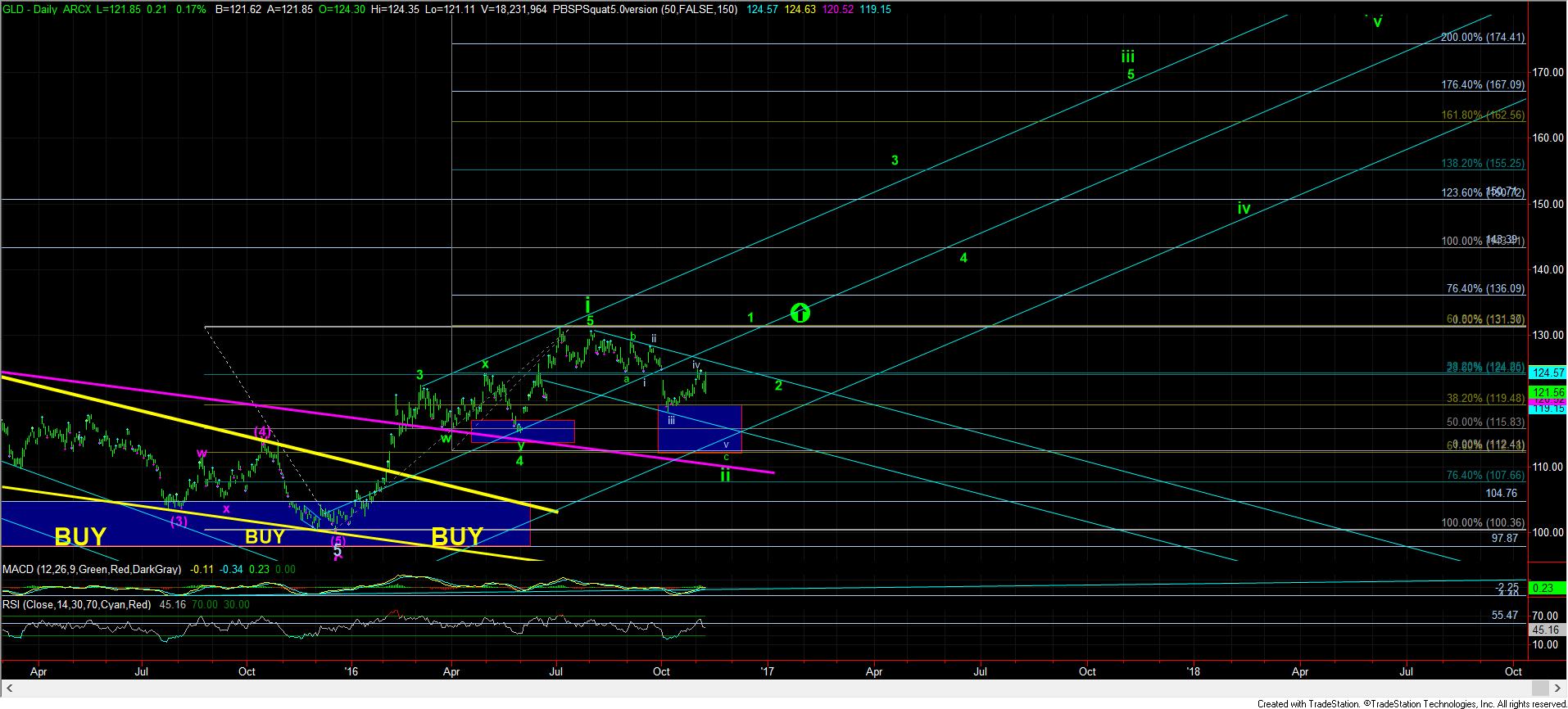 GLDdaily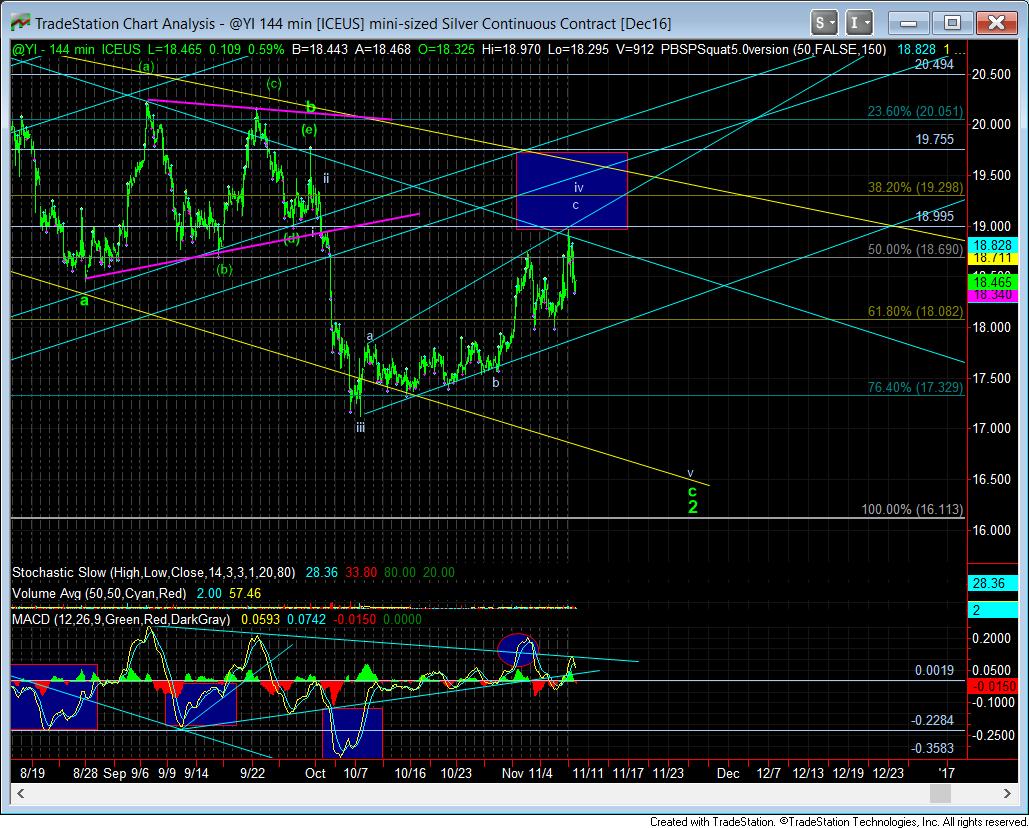 silver144min