I know I am writing to you only 2 days after the weekend, and not much has changed in the metals since that time, other than GDX has actually become weaker. But, I wanted to remind you of the levels to be watching as we head into another crazy Fed day.
In the GLD, we had a penny move through the cash prior high at 114.14, but the pre-market high was 114.30, and that is the level I am going to be using, so I do not believe the red i-ii down has invalidated. But, at this time, as long as the GLD remains below 114.15, I am going to view the market has looking down, but a take out over 114.30 places us in the alternative (1)(2) count. We need a break below 110.50 to really get the ball rolling to the downside.
As for the GDX, it has been developing 5 waves on each trip to the downside, with each spike up only being 3's. For now, the most immediate resistance is 18.85. But, it takes a move through 19.15 to place me in the alternative 1-2 count to the downside. Please review the attached 8 minute chart on GDX, as it covers most of what you need to know in all scenarios.
Lastly, silver is still a bit of a question to me since I cannot confidently count 5 down from the highs, nor can I really count a 1-2, i-ii down either. So, for now, I am going to have to rely on the other two instruments as my main cues. But, the relevant resistances in silver right now are 16.21, 16.60 and 17.15.
Should we see the downside break, I will send out another alert as to where to lower stops on shorts.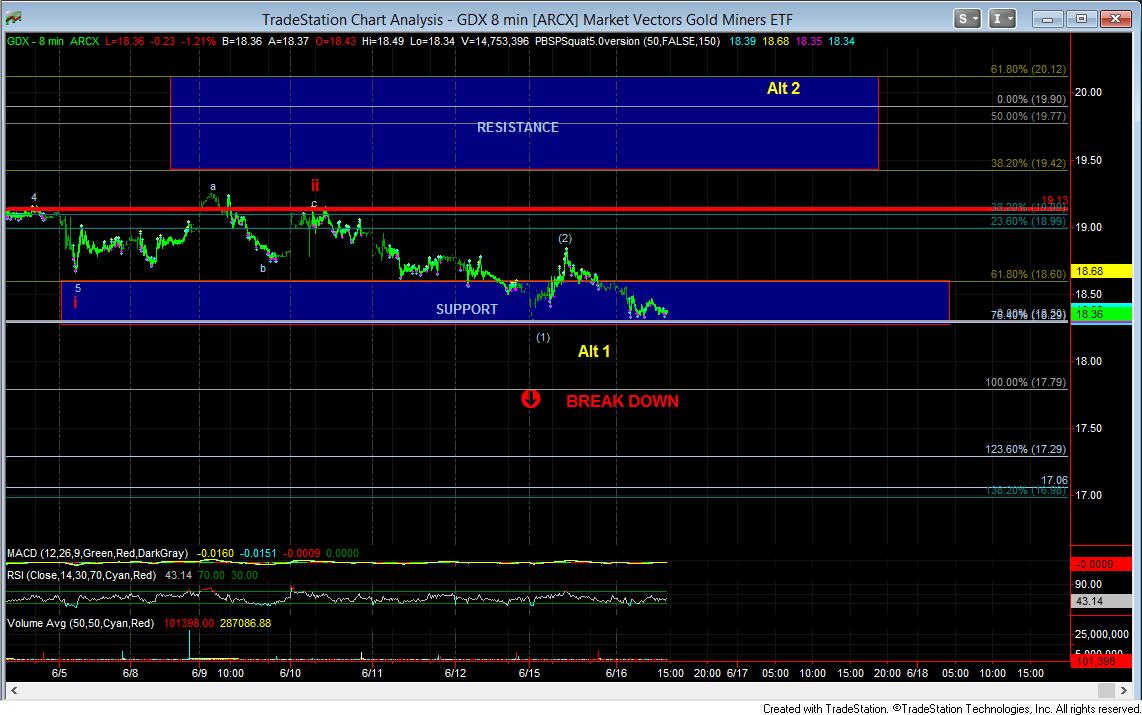 GDX 8 min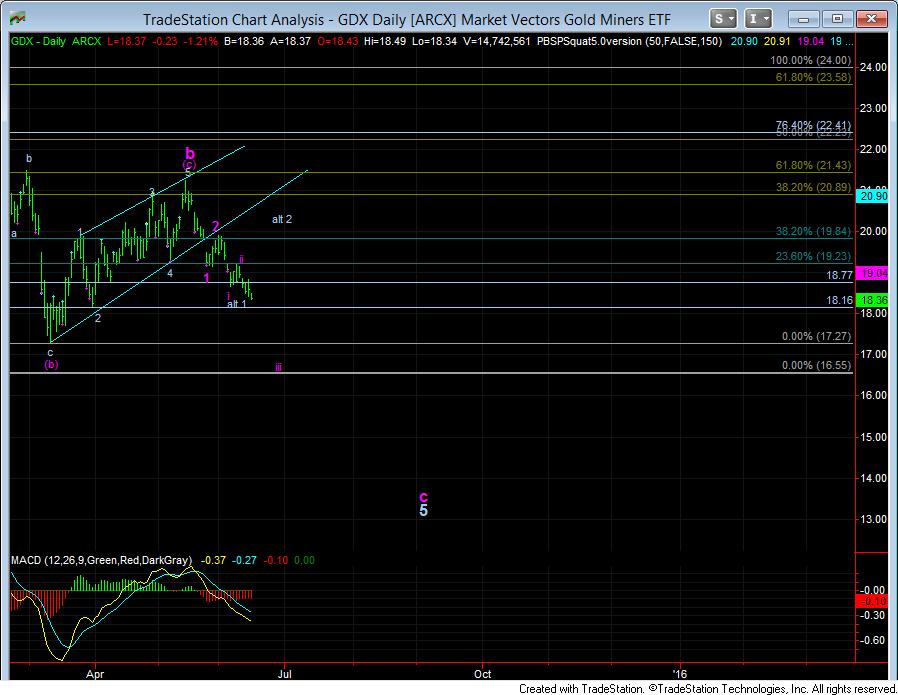 GDX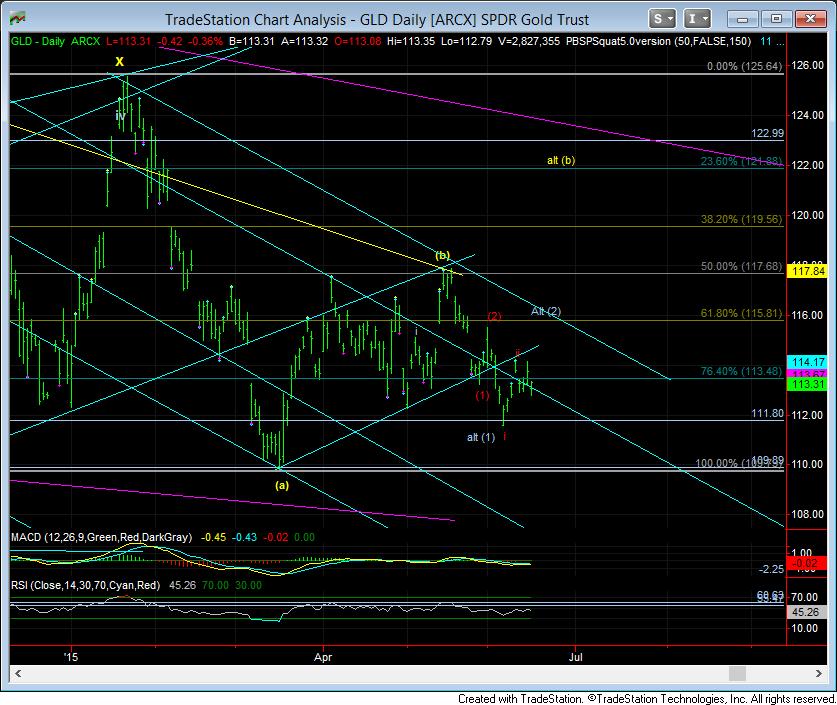 GLDdaily