Not A Lot To Add To Metals From The Weekend
With the metals consolidating today, I cannot say we have clear evidence that a bottom has indeed been struck.
The one standout right now is silver. While we have held this lower support thus far, I cannot say the market has turned up in a manner which signifies that the ending diagonal to the downside has completed. This still leaves me quite cautious. As I noted in my recent updates and alerts, silver has to break out over 14.45 and follow through strongly over 14.70 to signal that it has bottomed, and we have to begin buying the dips. Thus far, we have still not cleared the 14.45 level of resistance.
As far as GLD and GDX is concerned, the divergences we are getting on all the chart suggest a bottom is close at hand. However, the structure off the recent lows has clearly not made it evident that any bottom is in yet in place.
So, it still leaves me being cautiously optimistic in the bigger perspective, but without any real bottom to view as having been struck yet. However, those of you that are looking at the bigger picture should view any further drops from here as opportunities, as these divergences we are seeing in all time frames are clearly suggesting a major bottoming is nearly at hand. So, let's maintain perspective on the bigger picture rather than getting frustrated from the smaller moves. I think this complex will be much higher than where we currently reside in the coming months.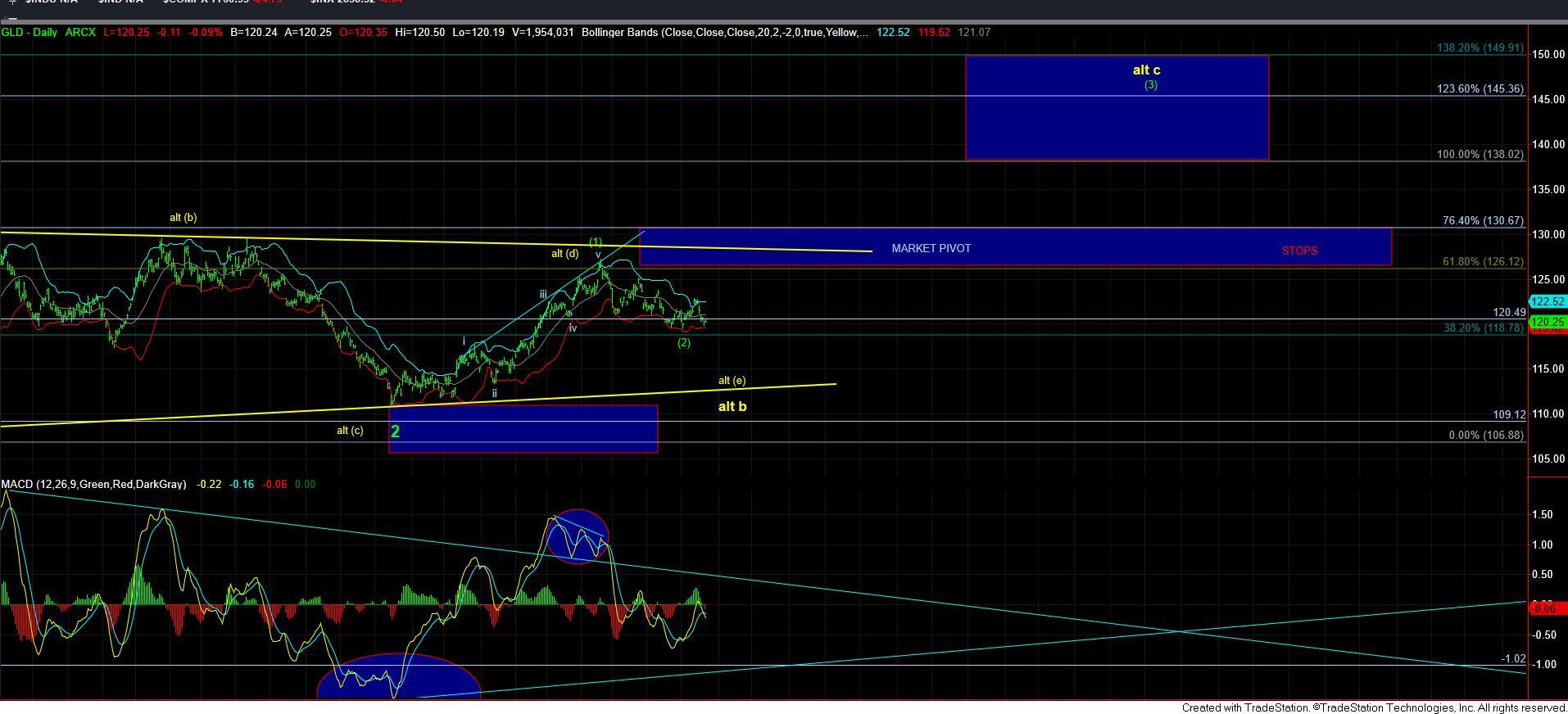 GLD-daily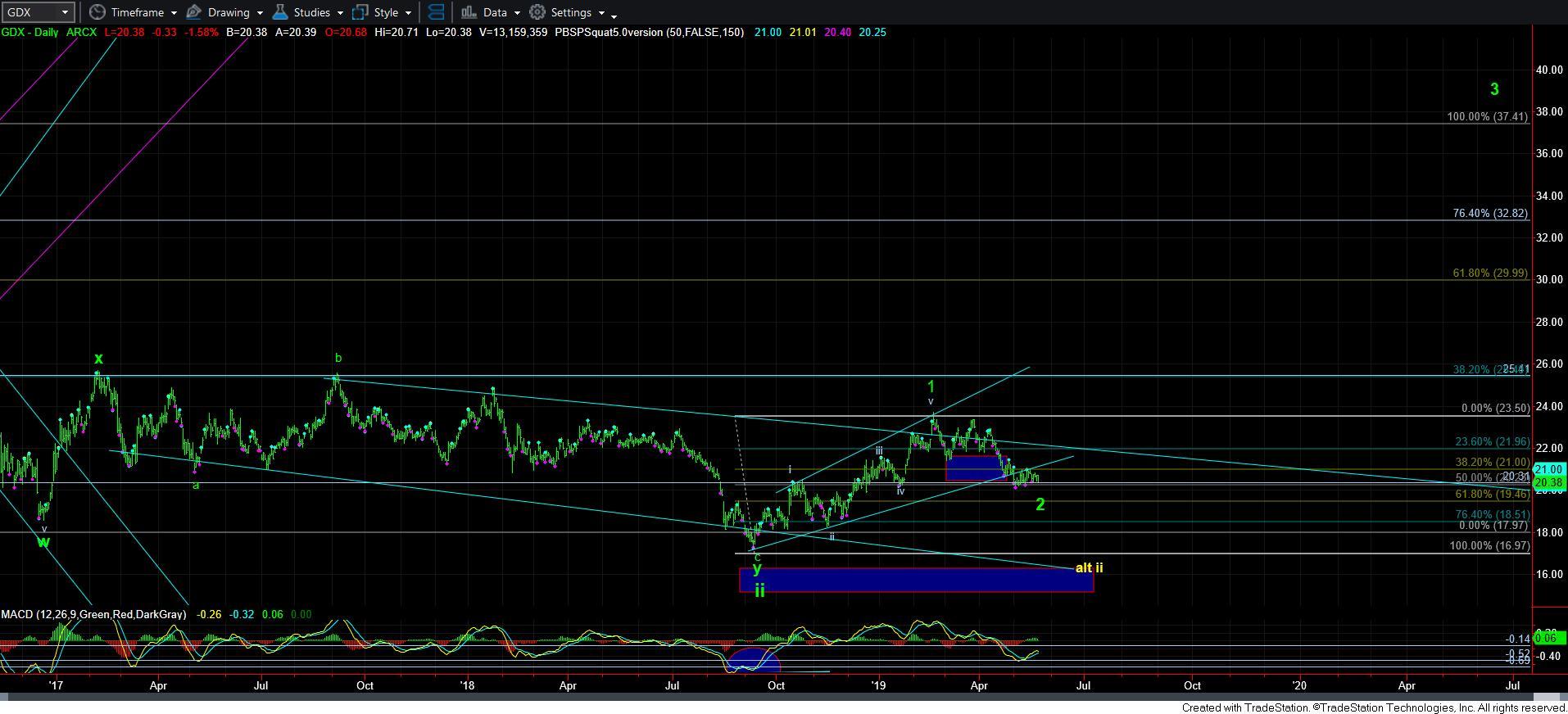 GDXdaily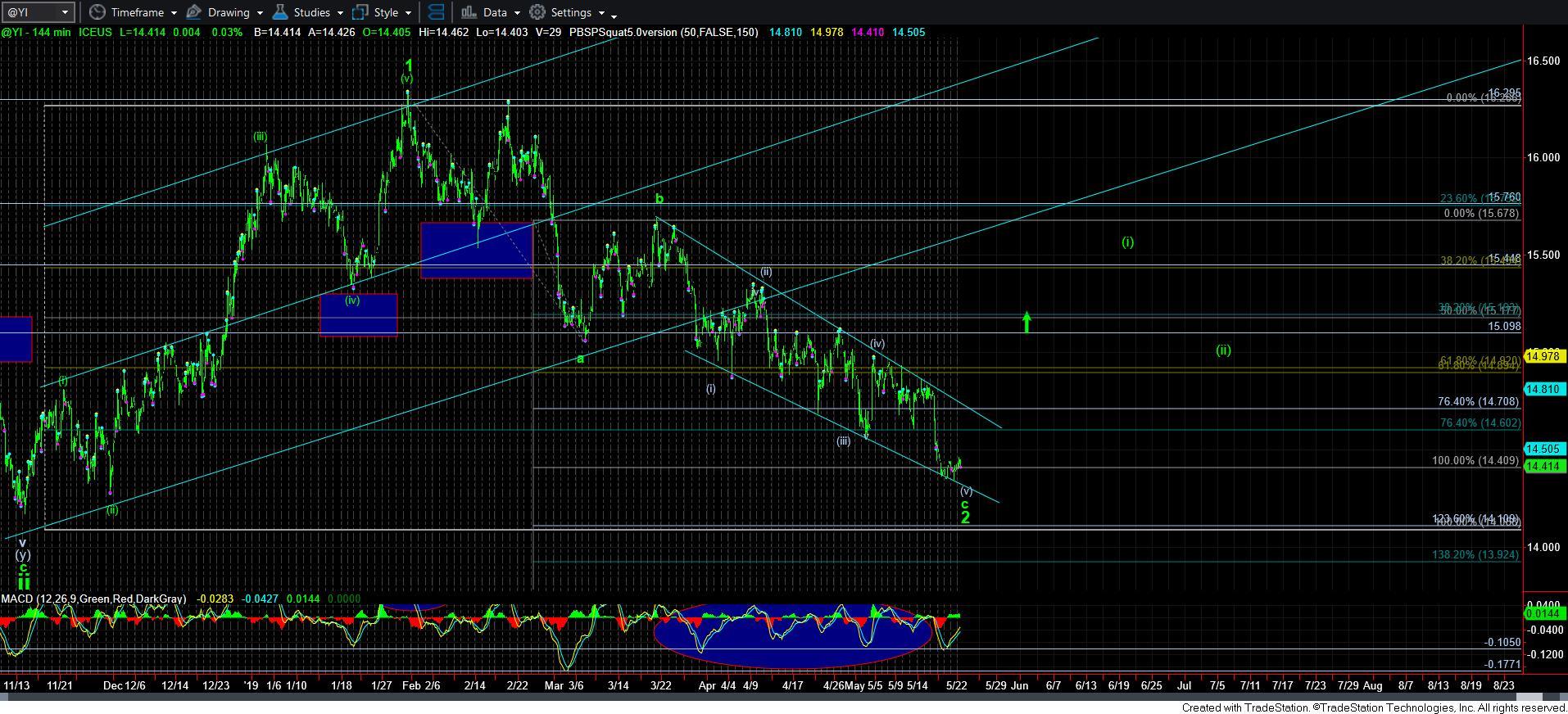 silver144min