No Signal Of Top -- Just Yet
Yesterday the Nasdaq 100 (NDX) touched the 88.6 retrace and the upper end of the resistance zone for the potential wave (B) almost right on the nose. Off of that high we saw a move lower which so far is looking more corrective rather than impulsive down.
Furthermore, we are still trading over the micro pivot level that I laid out yesterday, so we do not have any signal of a top in place just yet. As I noted yesterday I am viewing yesterday's high as a fairly important upper pivot level that would potentially give us an initial signal that we may be following the more immediately bullish green path rather than topping in the white wave (B). With the inability to see a full five down off of that high, the odds that we will see further upside action per the green count are beginning to increase. I will, however, allow for another minor higher high to finish off the wave (B) shown in white, although this is going to need to start turning lower sooner rather than later if we are indeed going to see this top in that white wave (B).
As noted yesterday, the downside pivot for the white count remains at the 11,900-11,769 zone. Moving back below that level would be the initial signal that we may have topped in the white path with further confirmation coming with a break of the 11,182 level.
Should we follow through under the green count to the upside, then I have initial targets up toward the 12,702-13,061 for the green wave ii with the ultimate targets for the wave v up in the 13,420-14,000 zone.
Downside targets under the white path would be the 10,432 level, with the potential to see a move into the mid-to-low 9000s should we see a direct break of that level. That said, I am going to take this one step at a time and first see if we can get through the lower pivot zone and a full five down off of the highs before getting too deep into looking at those lower levels especially given the inability to see any sort of impulsive wave action down off of the highs.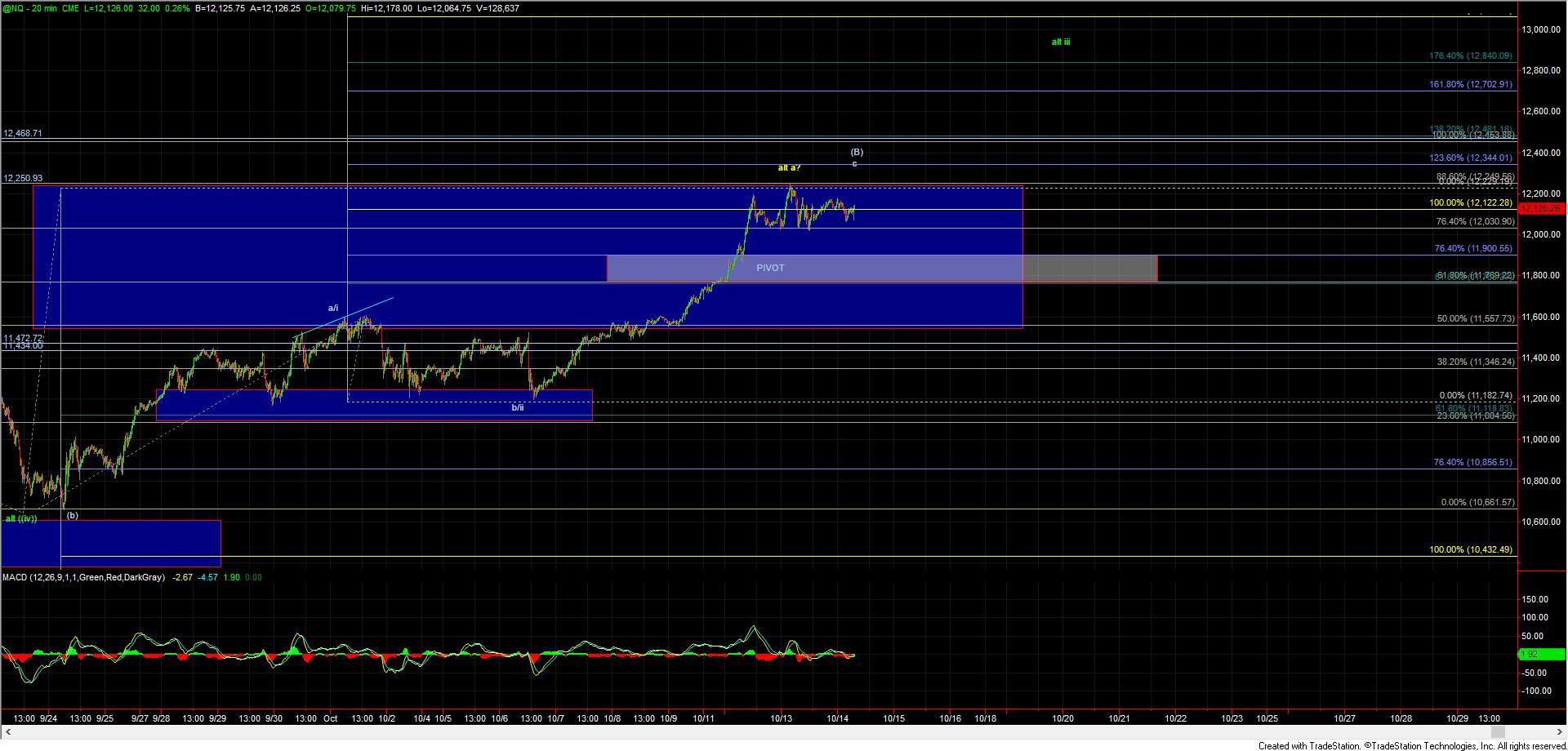 NQ 10146 20m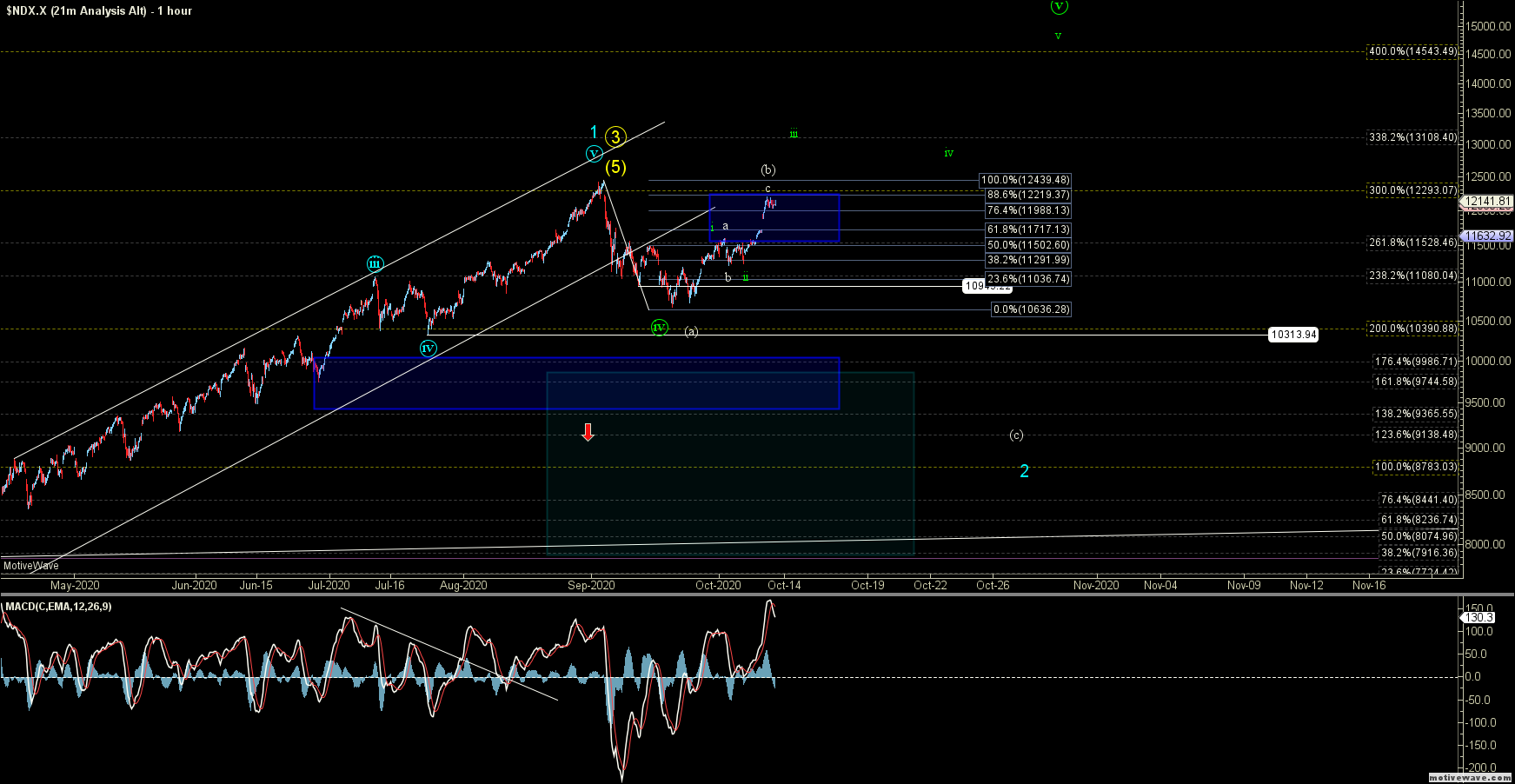 $NDX.X - 21m Analysis Alt - Oct-14 0641 AM (1 hour)