Nightly Crypto Report: Trying Again
Crypto is reaching for its lower targets AGAIN. Pardon my doubts but I have to wonder if they will follow through.
Bitcoin
Bitcoin remains under $27,780 so I expect to see $25,000 to 25,500. On a positive note, Bitcoin broke the .764 retrace of the move off of the May 12th low which is a good sign that bears are trying to get it moving.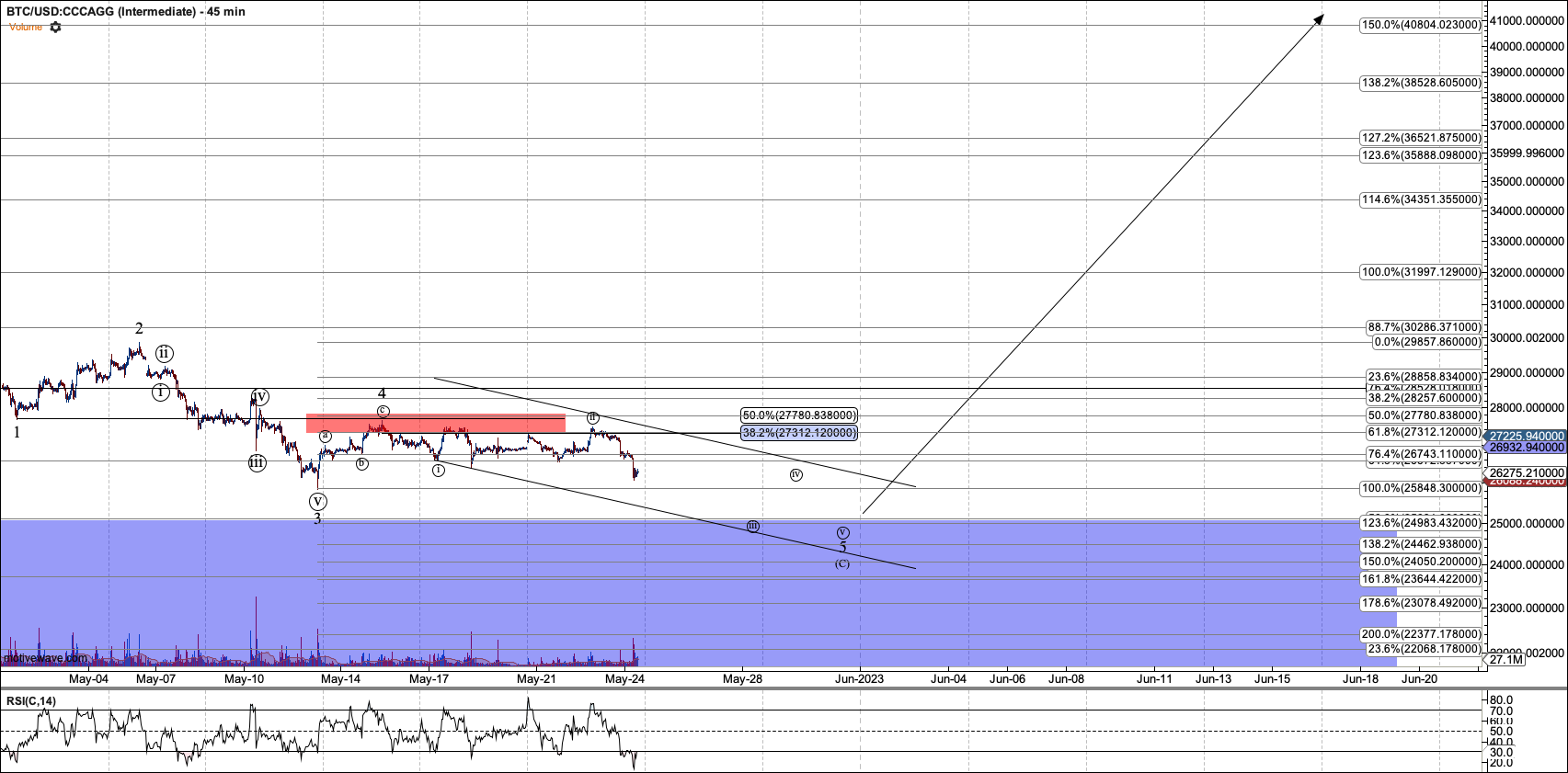 Ethereum
Ether has made a solid move down off of its proposed B wave top. The red bullish count is now on the ropes with it becoming improbable upon a break below $1764. Ideally, C of (3) reaches $1630. 
ETHBTC
I still slightly prefer the black count. That said, this chart is growing increasingly messy so I won't be surprised by the need to adjust. If this pair is going to take the red path, it should soon make a strong move to 0.072.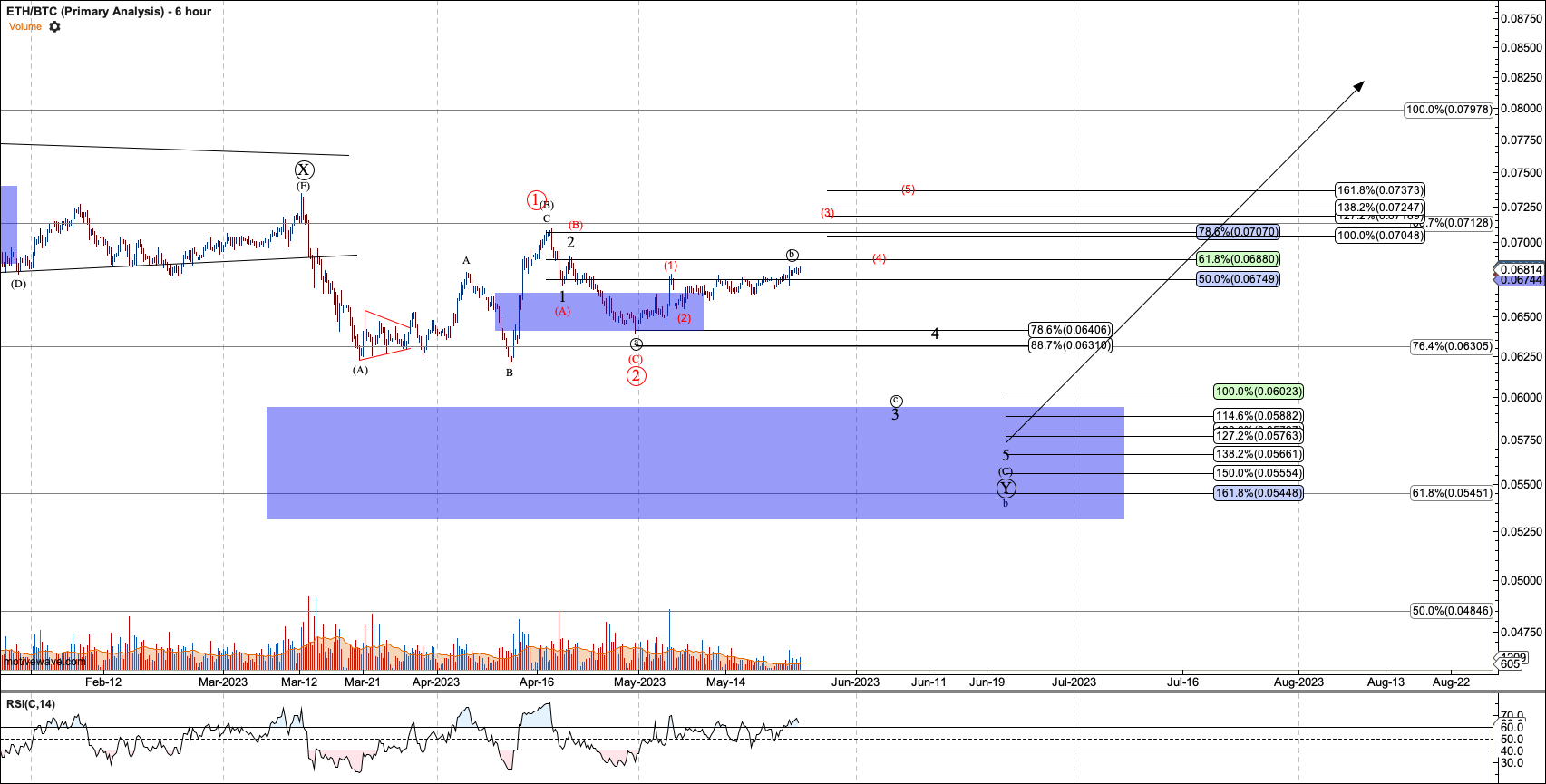 GBTC
GBTC has given us the minimum expectation for wave-(5). But ideally, it forms a fourth and fifth wave and at least hits $13.40.