Nightly Crypto Report: Still Butting Heads
Short Term Traders
General
Bitcoin continues to bump up against the local resistance region and needs to clear $62,100 to break free.  
Bitcoin
Bitcoin has taken shots at the red resistance zone for over a week now. I can say that circle-1 is complete now and we have pulled back in circle-2. Ideally, it holds over $54K. If it breaks $53K Bitcoin is still in wave b and won't find a bottom until $51,100 to $52,400. 
I am back to about 75% long in my core position.
Ethereum
My alternate red view remains possible so long as Ether is over $2795. This is only a slight change to yesterday's report.  Remember that 'possible' does not mean 'high probability' and I continue to urge caution in Ether.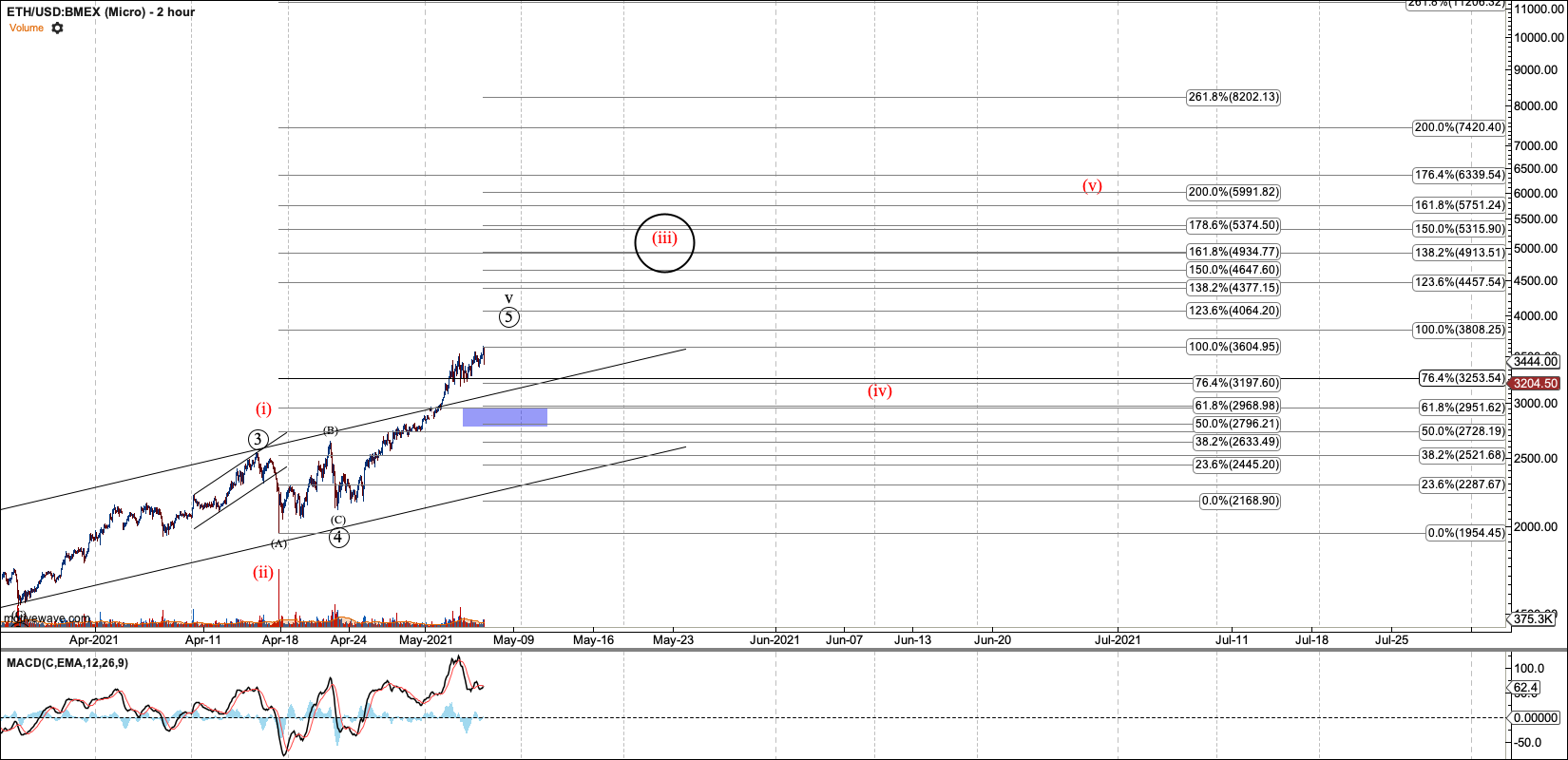 ETHBTC
We have a bottom in circle-4 and ideally, circle-5 reaches 0.068.
GBTC
No change today:
If Bitcoin has bottomed, GBTC has likely bottomed in wave 2, so long as over $42.66.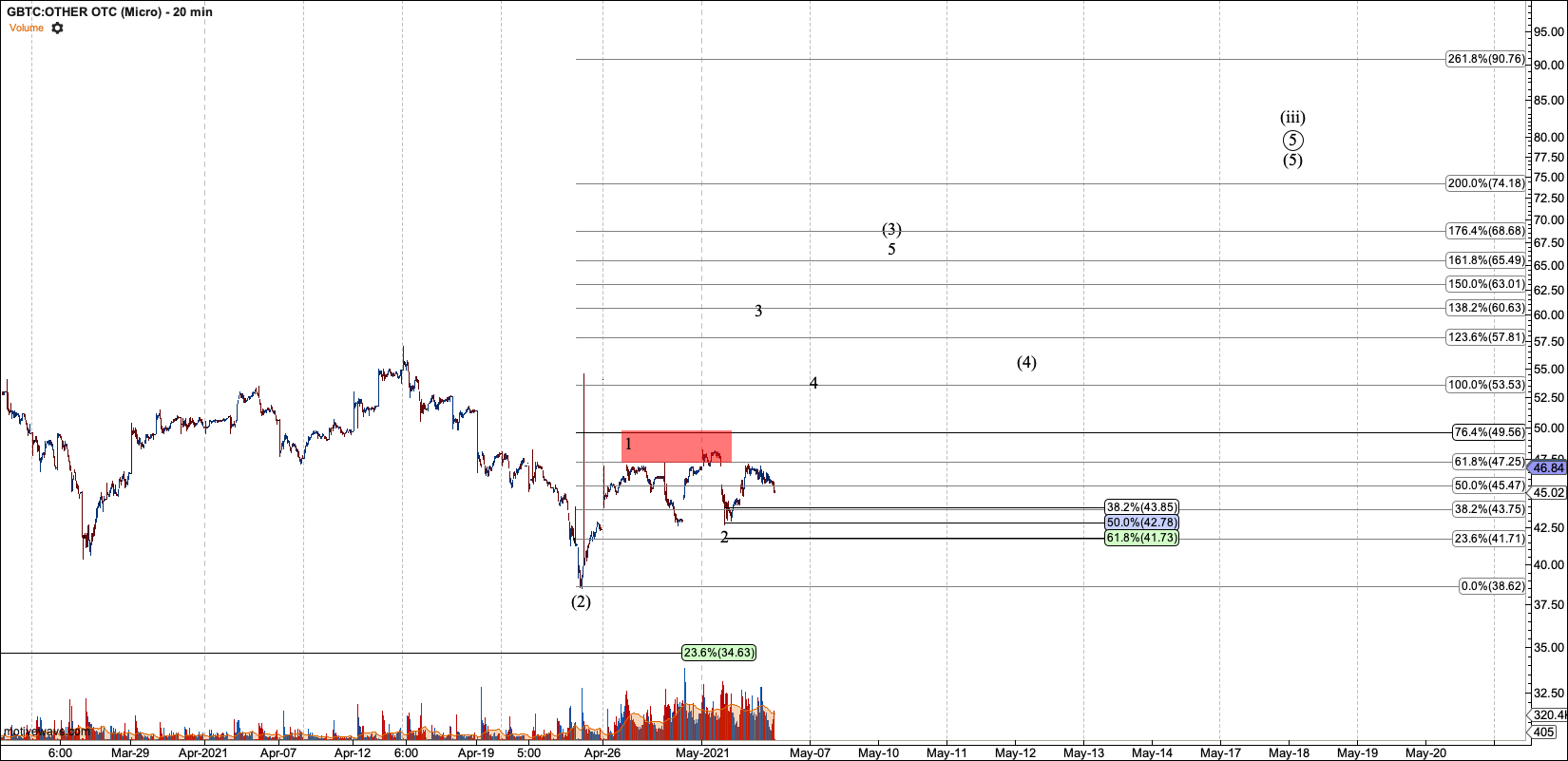 I am long 100% in GBTC.