Nightly Crypto Report: So Stubborn
Short-term Traders:
General
I am finding that 'over analysis' of every intraday microstructure is becoming increasingly futile. Intraday action today was completely corrective. It appears at the moment that we may push over intraday highs, but the edge is not strong. Therefore, I'm going to stay zoomed out, watching key resistance, below which I'll consider the trend down. 
Bitcoin
As long as below $43,960, I expect Bitcoin to continue a slide to $38,800. Although, I can argue for five waves higher and three waves down in intraday action. So, we could see $42,600 break to the upside. But until $43,960 is breached, there is no need to expect a sustainable uptrend.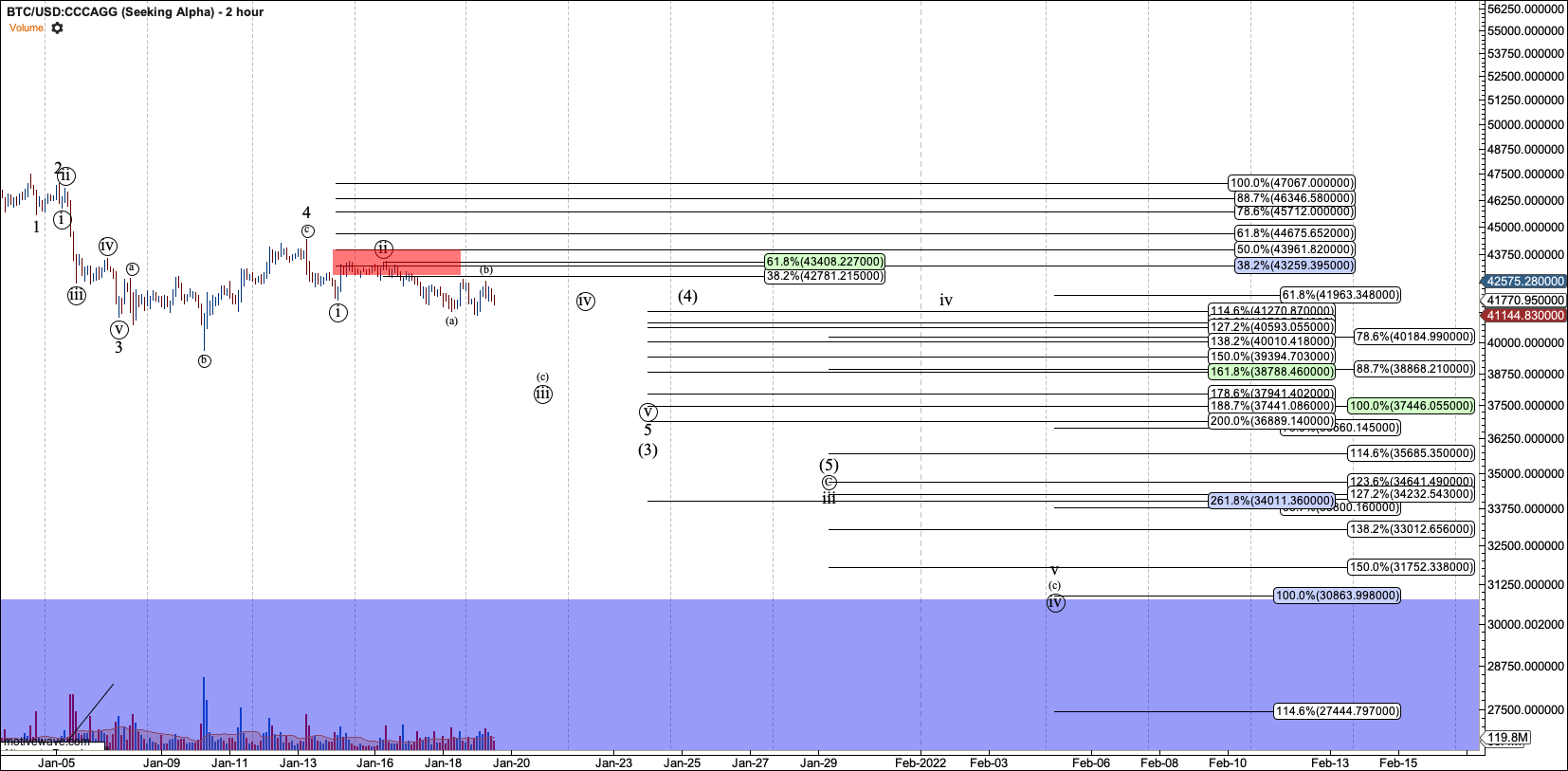 Ethereum
I made the full switch to my previous alternate count expecting a drop to the $1700 region, after working through its micro. If you followed along, you know that it is primary once we sustain a break of $3K.
The previous primary is not invalid until $2677. So I left a comment bubble indicating the possibility of a B wave bottom as long as we are over that level. However, without a break over $3400, the trend is down and a sticksave should not be expected.  $2800 is the next target below.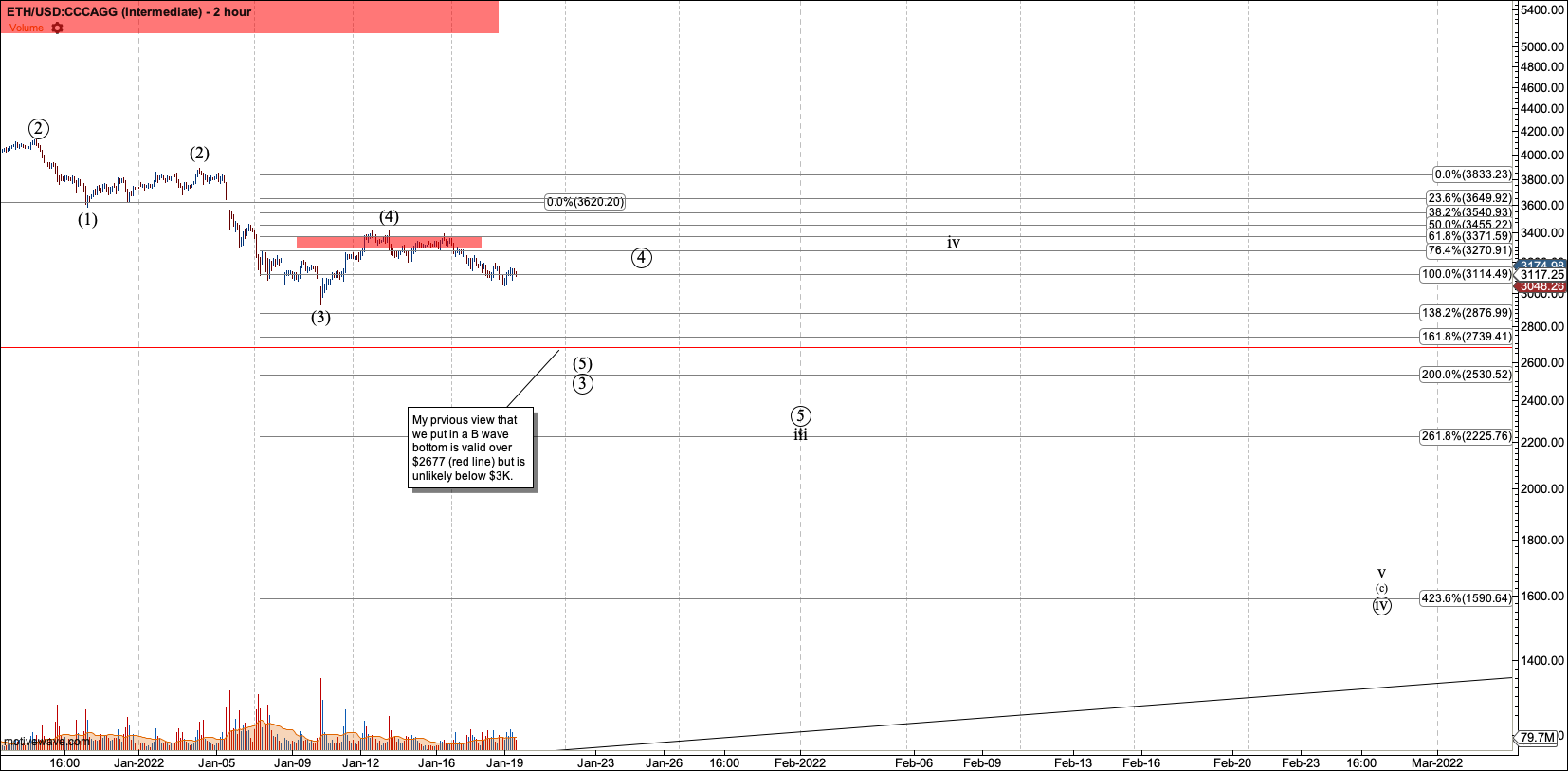 ETHBTC
Today, ETHBTC is still hovering near 0.074, so needs to turn to keep (2) alive. The probabilities that it holds are already low, but it is invalid below .072. The next key level below that is 0.065.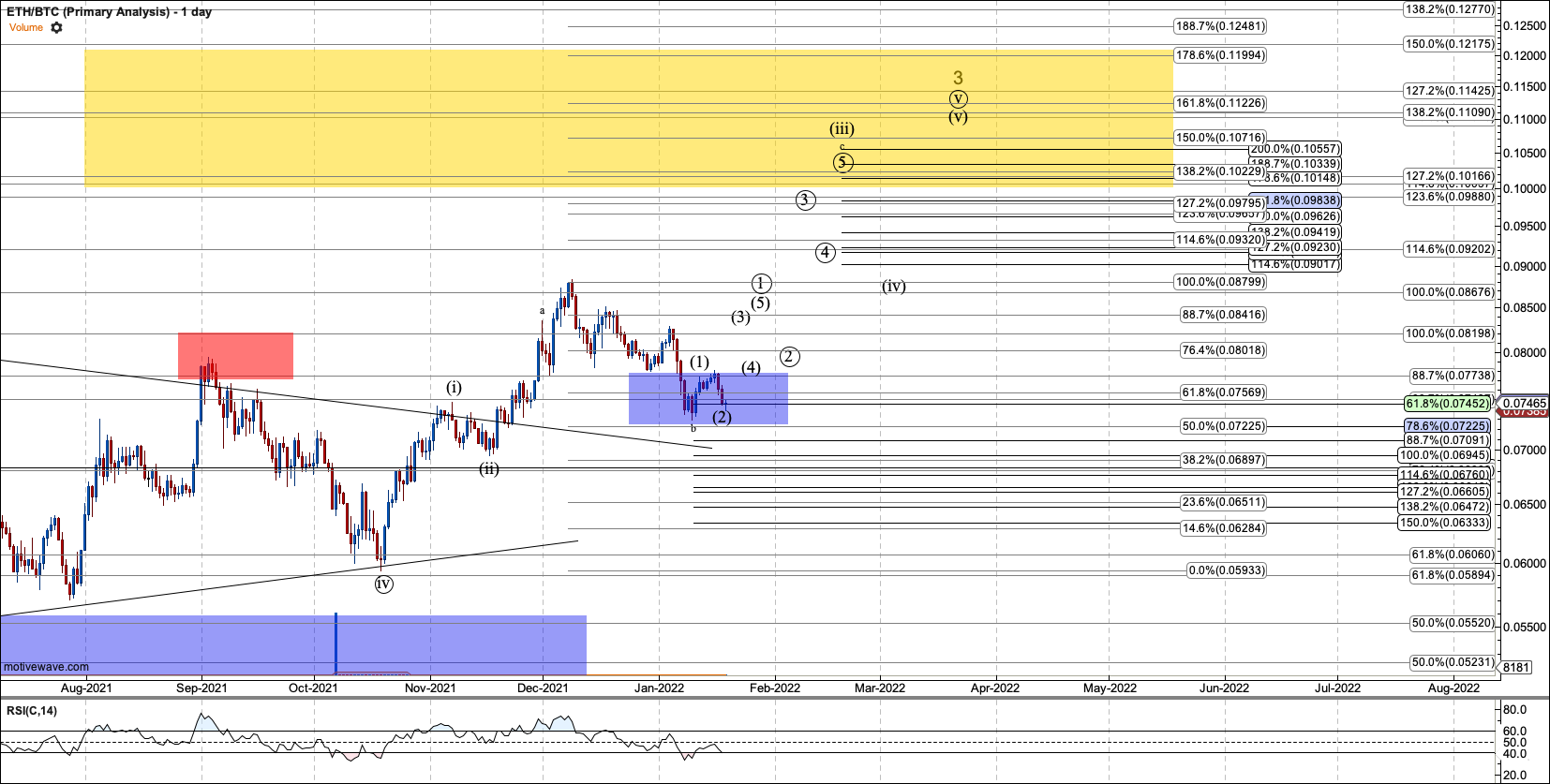 GBTC
I expect GBTC to reach $24 as long as below $33.