Nightly Crypto Report: Slowly Then Suddenly
We've been waiting for a of couple months for this correction to finish. Overnight the charts gave us the third of the C wave, suddenly putting them closer to the bottom.
Bitcoin
Overnight Bitcoin moved into the heart of circle-iii of C. I'm watching $28,250 for a bottom in circle-v. But when we have a clear bottom in circle-iii, I will refine that target. $26130 is support but unless the third extends, that is unlikely to get hit.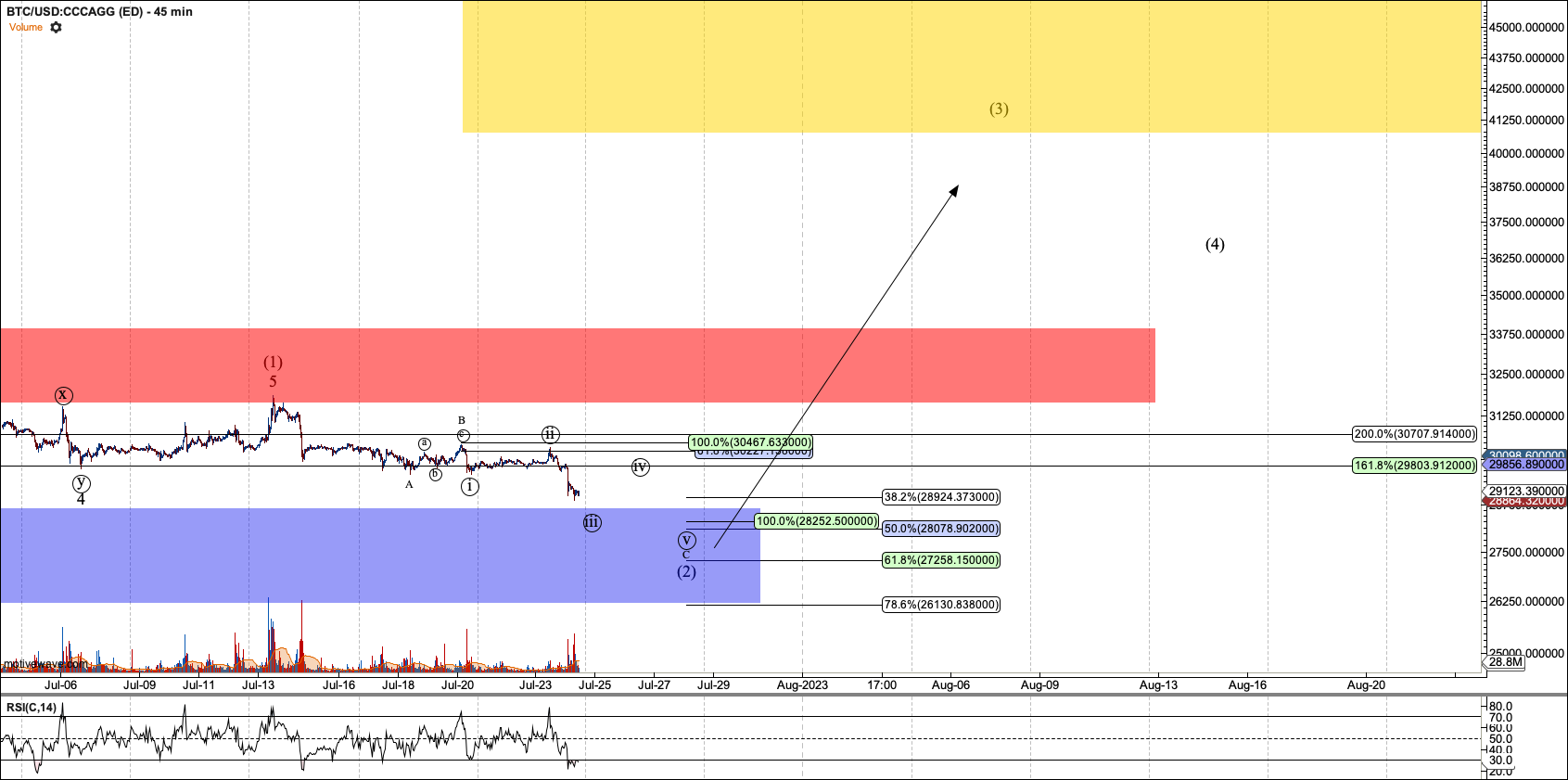 Ethereum
Ether moved into its third wave and I'm watching $1780 for a final bottom. But when I have a bottom in wave-(3) I'll likely adjust it and make it more precise. $1700 is key support but barring extension, Ether should avoid it.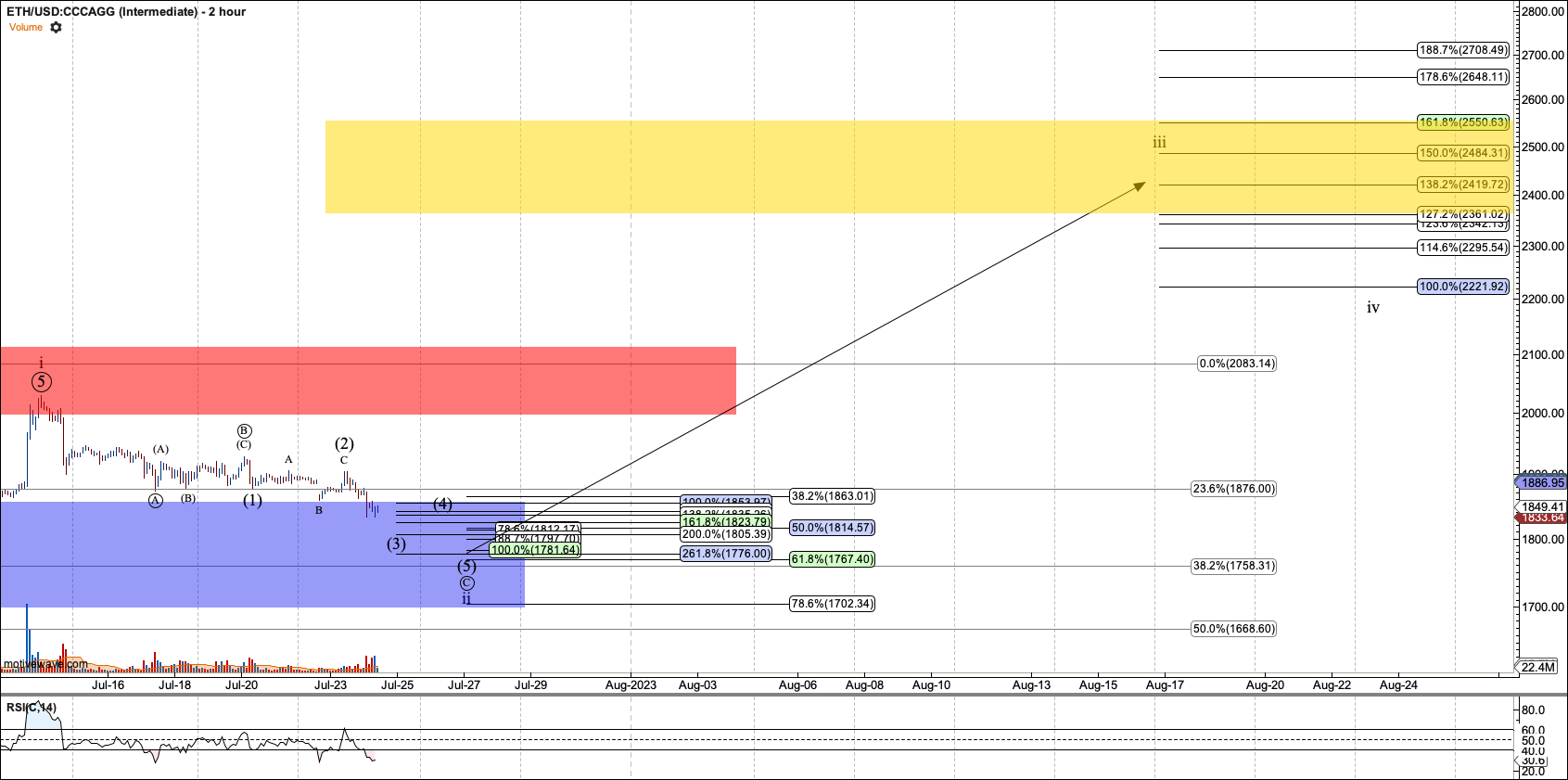 ETHBTC
It takes five waves over 0.065 to indicate that wave-(C) has bottomed. Until then, it should form wave-5 into the 0.058-9 region.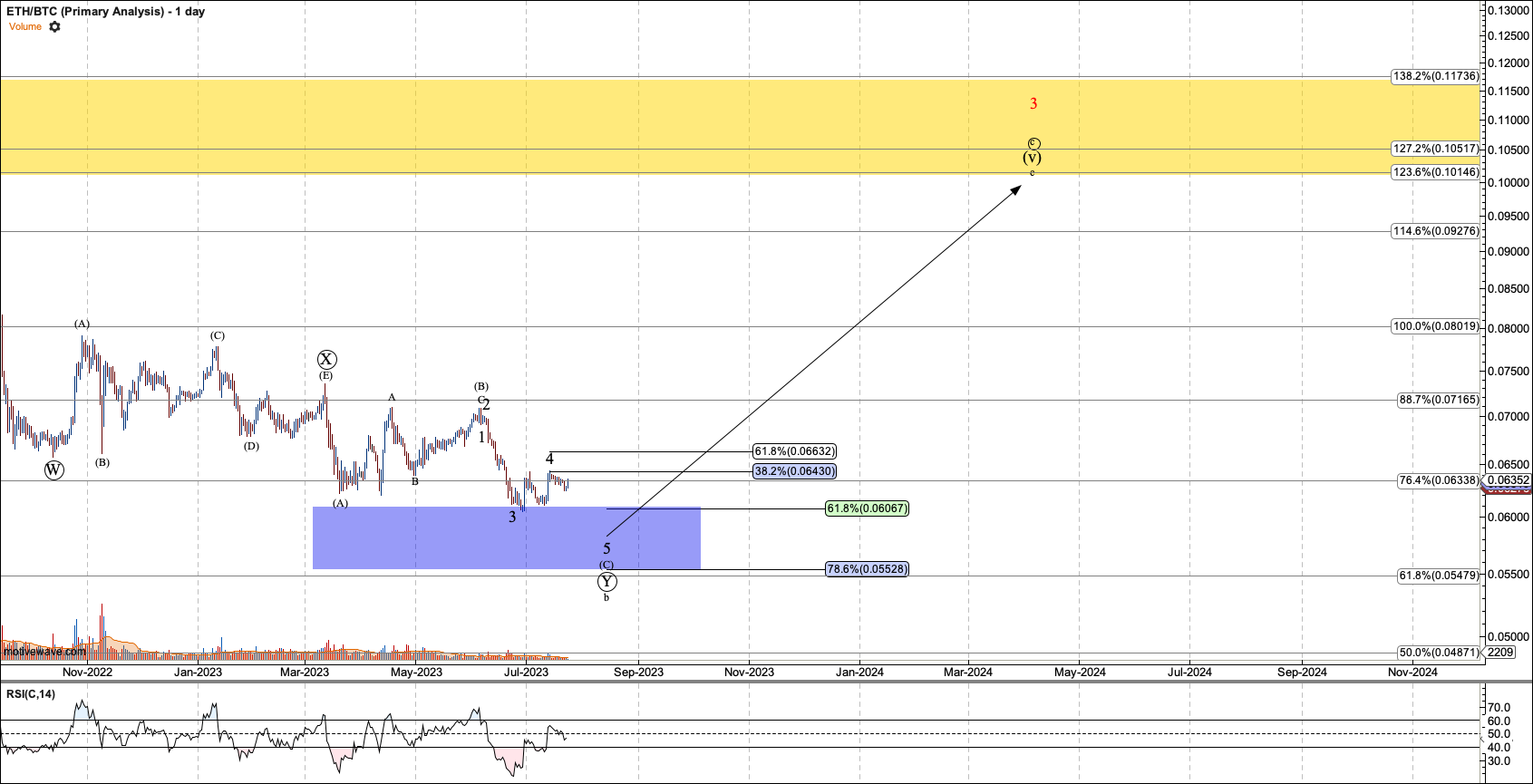 GBTC
GBTC is dropping in its third wave and should hit $16.90 before reversing, possibly $16. I'll be more precise as action allows.