Nightly Crypto Report: Slipping
Ether slipped and broke its immediate setup to go higher but may find support just below. Bitcoin is hanging on for now.
Bitcoin
Bitcoin took its immediately bullish 1-2 right to the line. If it isn't ready to turn at $35,300 the door opens to at least a lower wave-(4) in the $33K region. But more slipping will open the door to circle-2 starting with support at $27,700.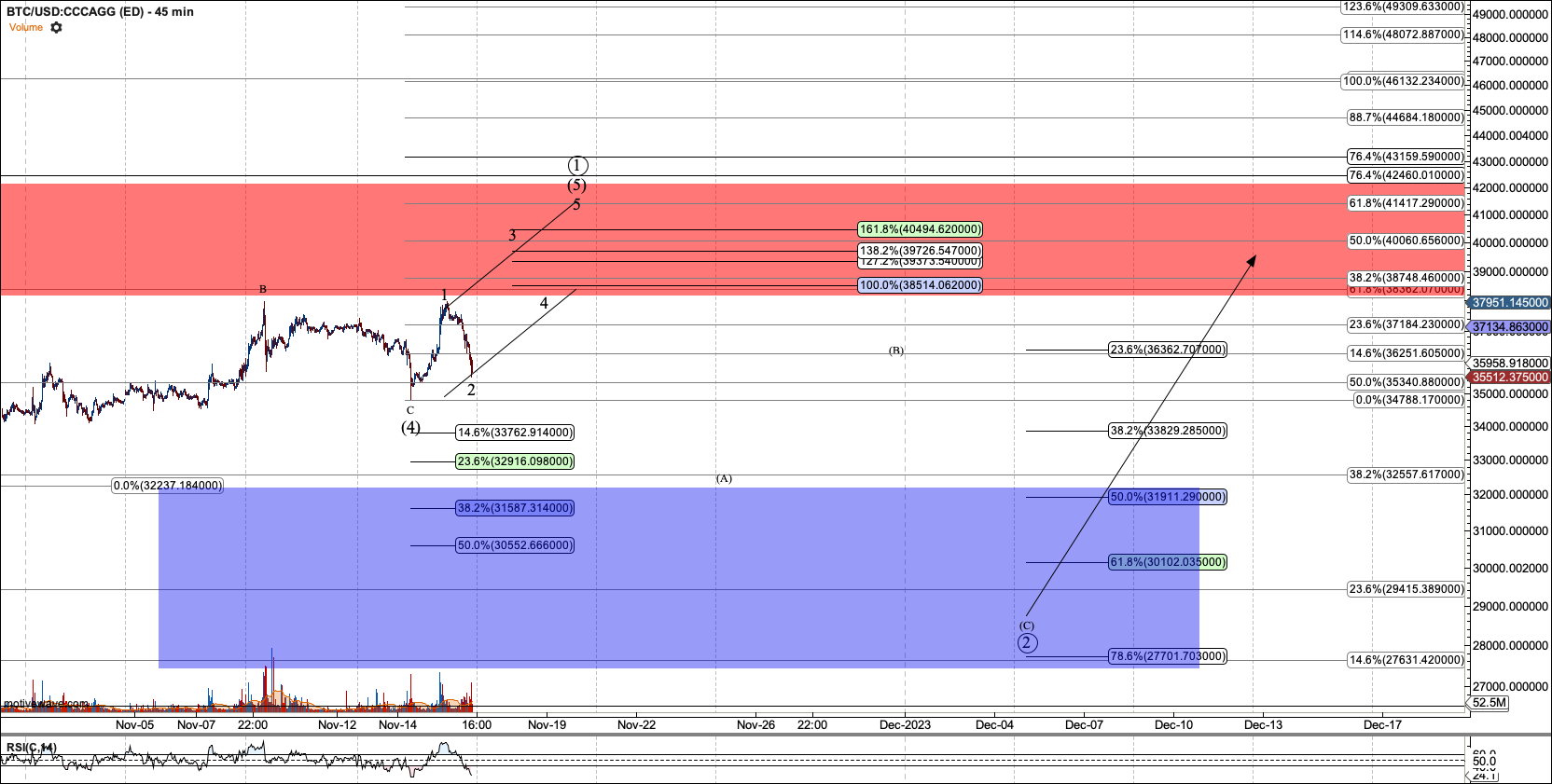 Ethereum
Ether invalidated its 1-2 setup but can form a larger wave-iv as long as above $1810.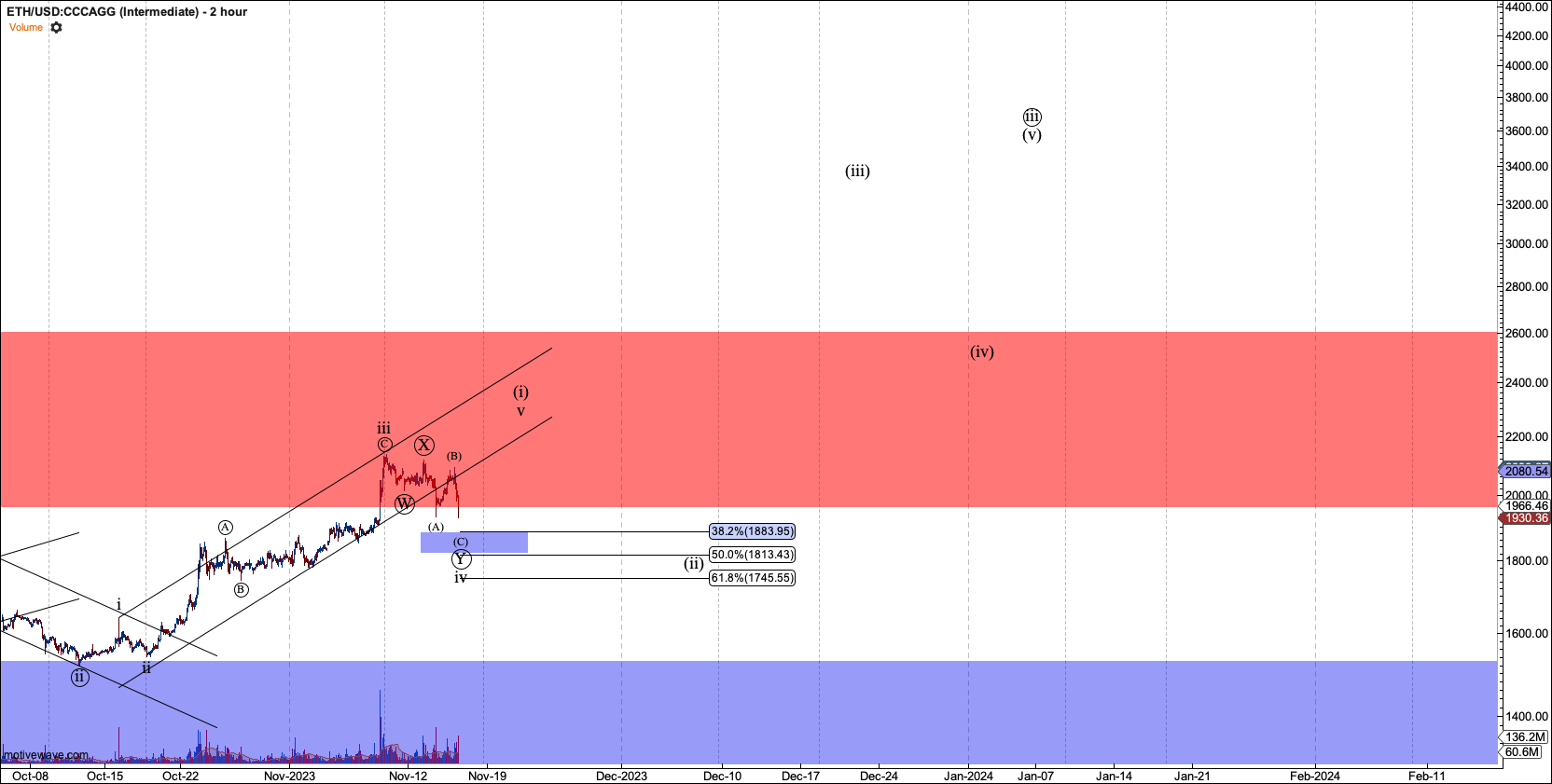 ETHBTC
ETHBTC has broken over resistance for circle-4 but not impulsively so action is not conclusive that a bottom is in. The red count is what I need to see to suggest a bottom is in. However, it bets on a truncated bottom and so far it seems to have no follow-through.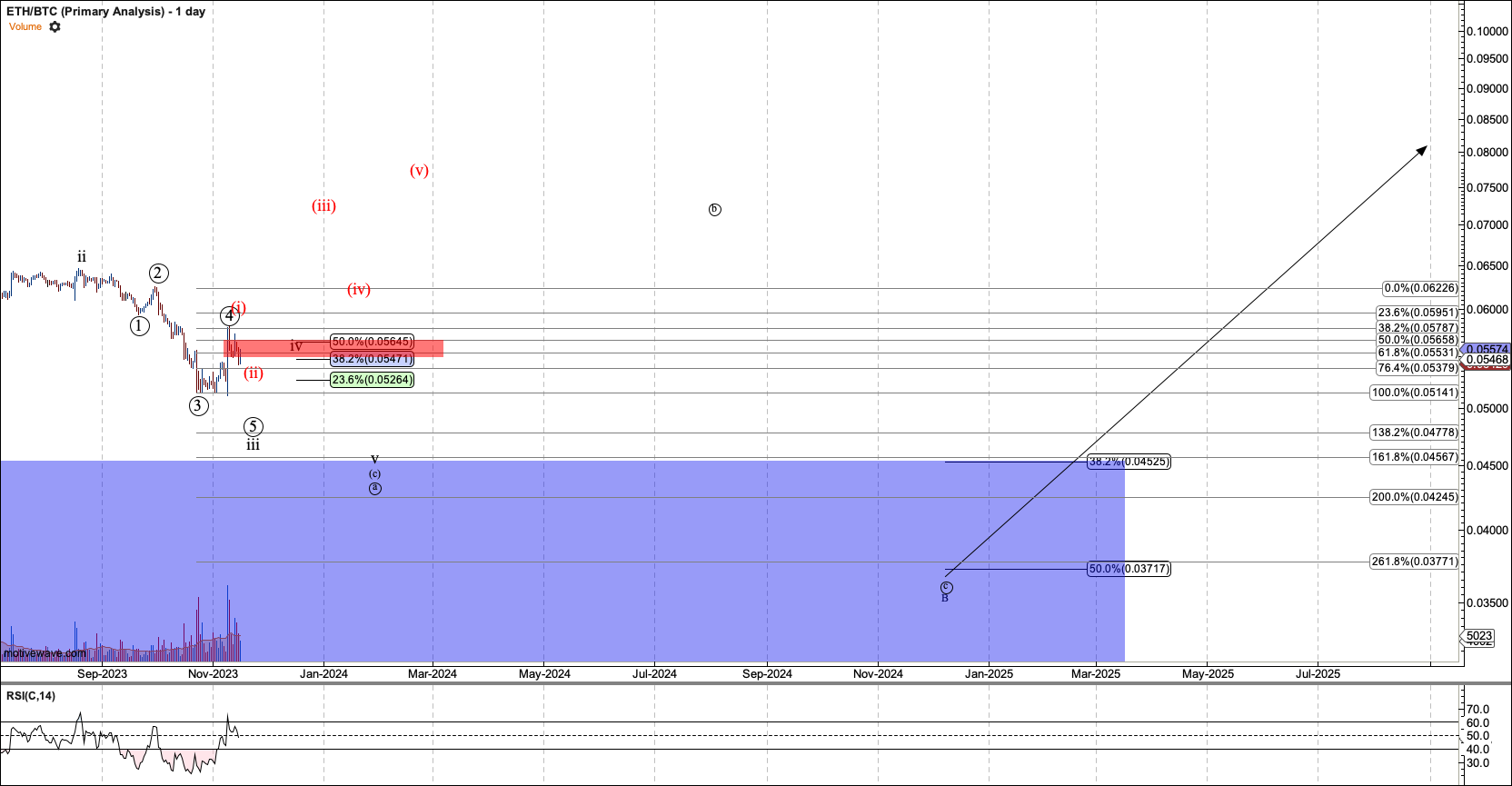 GBTC
GBTC may have topped in five waves. However, the so-called B wave looks like five waves. If the case, it could be forming a 1-2 setup aiming at $35 in red. This setup is improbable below $28 and $24.45 is support for circle-4.