Nightly Crypto Report: Shaky Legs
After all the encouraging action on Friday and through the weekend, Bitcoin and Ether showed today how easily they can lose footing. While I am still tracking the potential for a lasting bottom to form, downward appears to be the easiest path. 
Bitcoin
By breaking $27,760 signaled that circle-3 is a diagonal at best. I prefer to see strong impulsive C waves in diagonals so that puts the red count deeper in doubt. Breaking below that level again will signal a possible top in red circle-3 but too low to be reliable. Or, such a break would signal a top in the black count. Further, breaking $26,090 confirms the invalidation of the red count. 
As posted, I took profit on recent DCA purchases.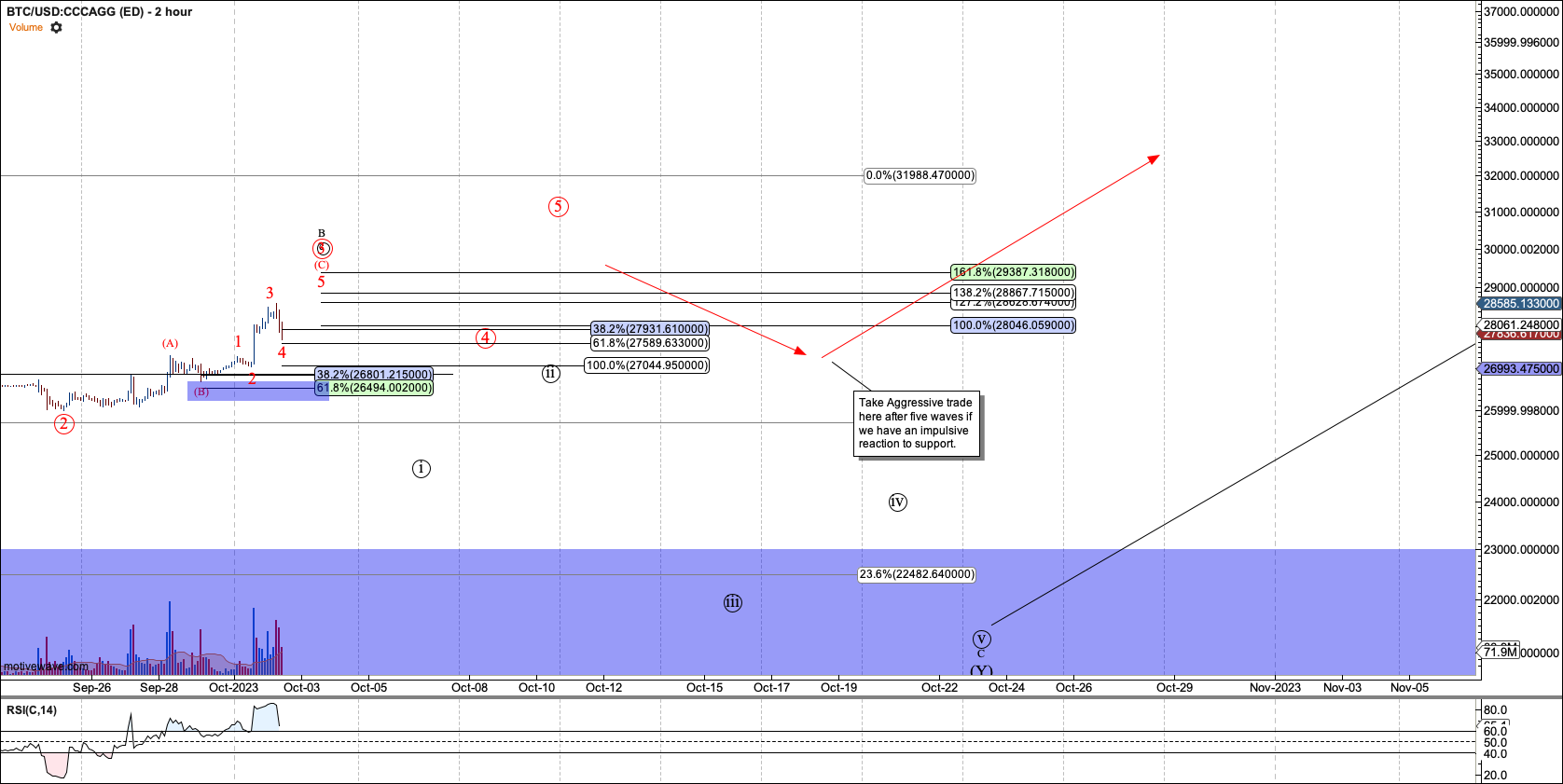 Ethereum
Ethereum lost its impulsiveness in red-circle-3. I have indicated a top in red circle-3 but if it can put in another high without breaking $1660, I can consider circle-3 a diagonal. That would be ideal since the circle-3, as it stands, came in low. If Ether breaks $1580 or forms an impulsive structure instead of a flat for red circle-4, I will view the red count as not valid.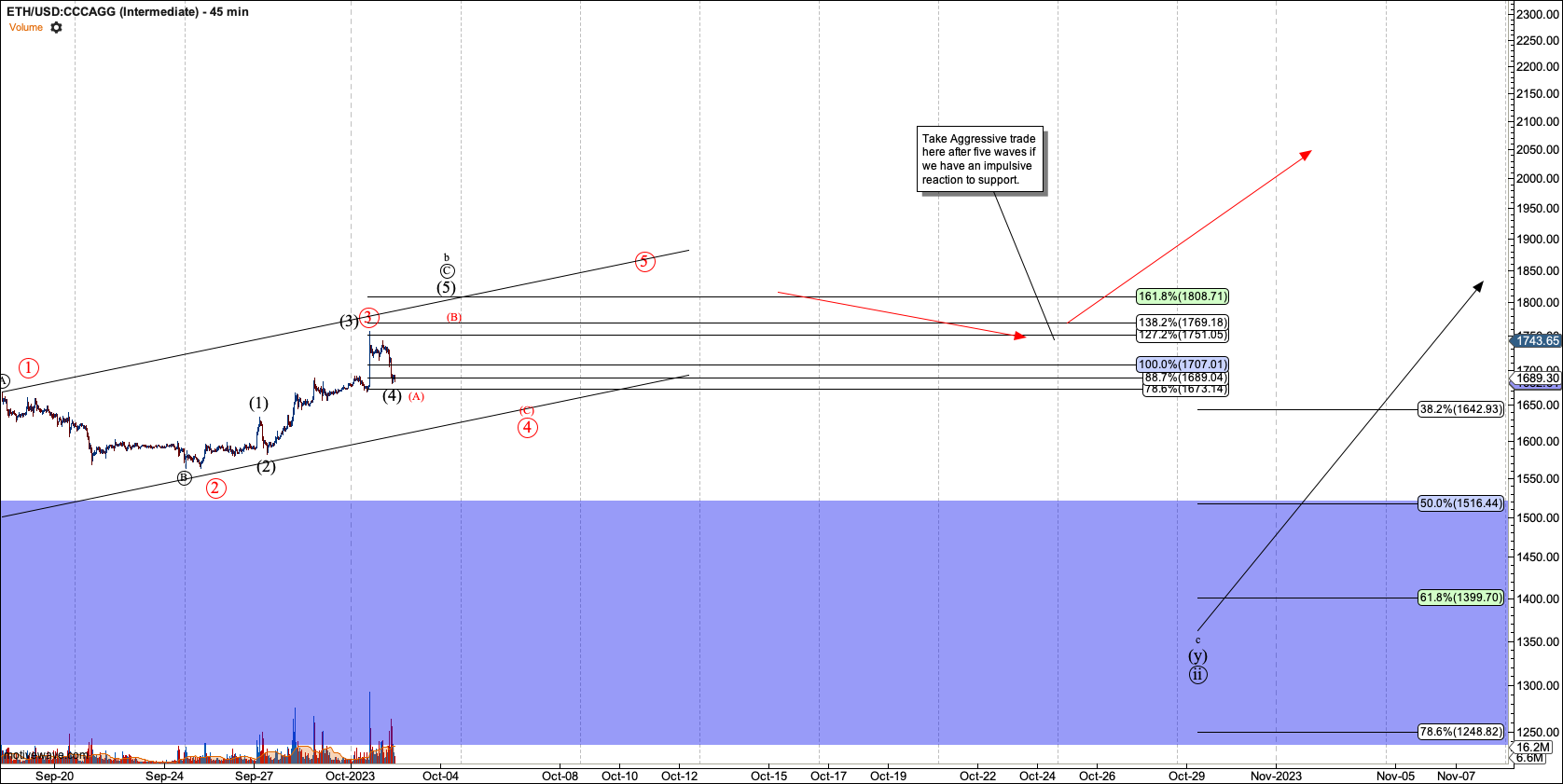 ETHBTC
ETHBTC pushed high in circle-iv but failed to form five waves. So it appears that circle-v is in process and 0.058 is expected.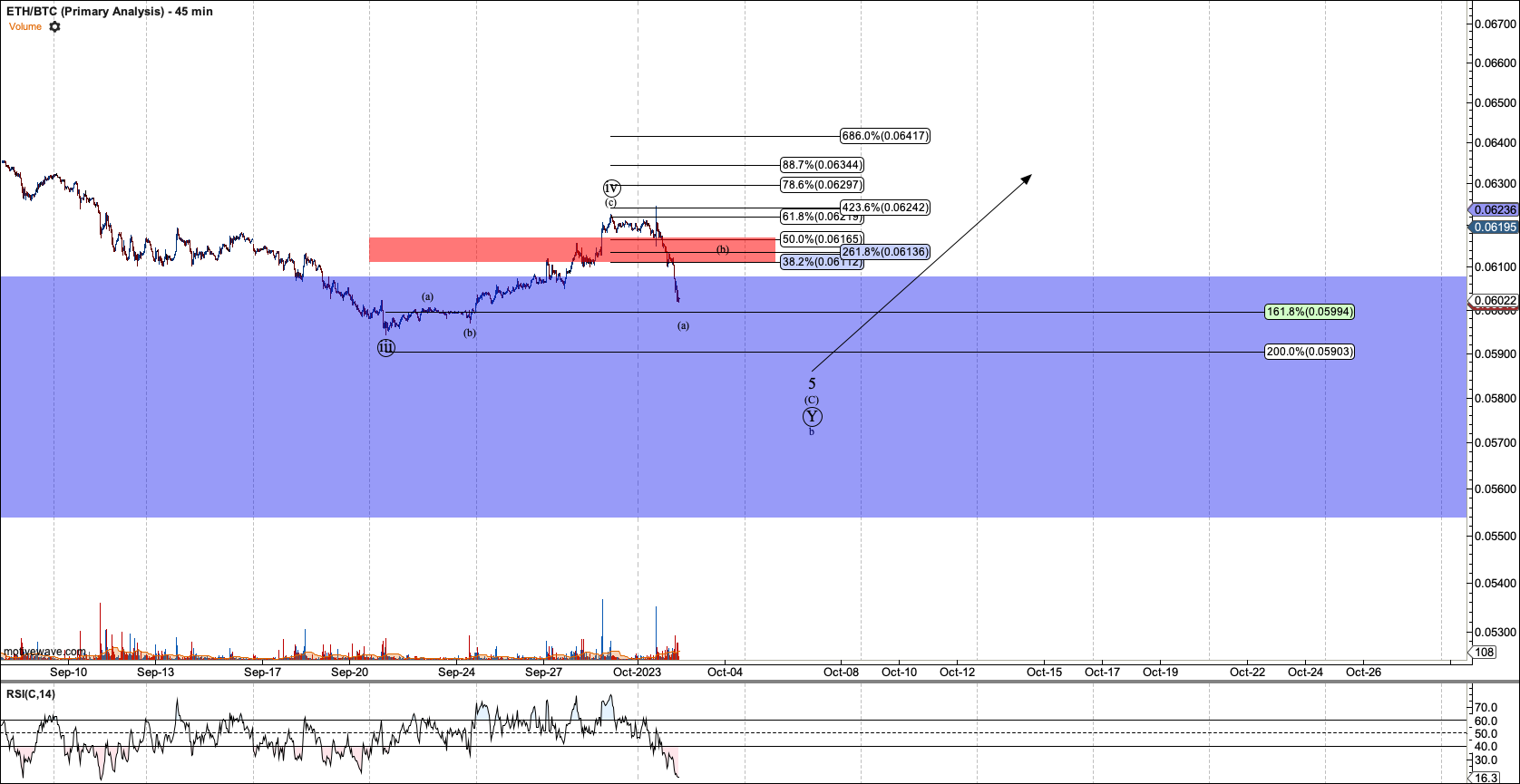 GBTC
GBTC reset circle-2 and it takes a break over $20.52 to make a reset of its prior b-wave top likely.