Nightly Crypto Report: Return of Weakness
Overnight Bitcoin and Ether failed to keep to an impulsive structure giving further confirmation that another low is likely.
Bitcoin
Bitcoin failed to form an impulsive structure off of its recent low at $25,365. So the easiest path still takes it to $24,370. That is true unless it takes out $27,800 but the means by which it will take out that level is now unclear. The current top in circle-4 appears to be a WXY but it is prone to morphing. 
I can also see Bitcoin's current structure possibly forming a triangle in blue for circle-4.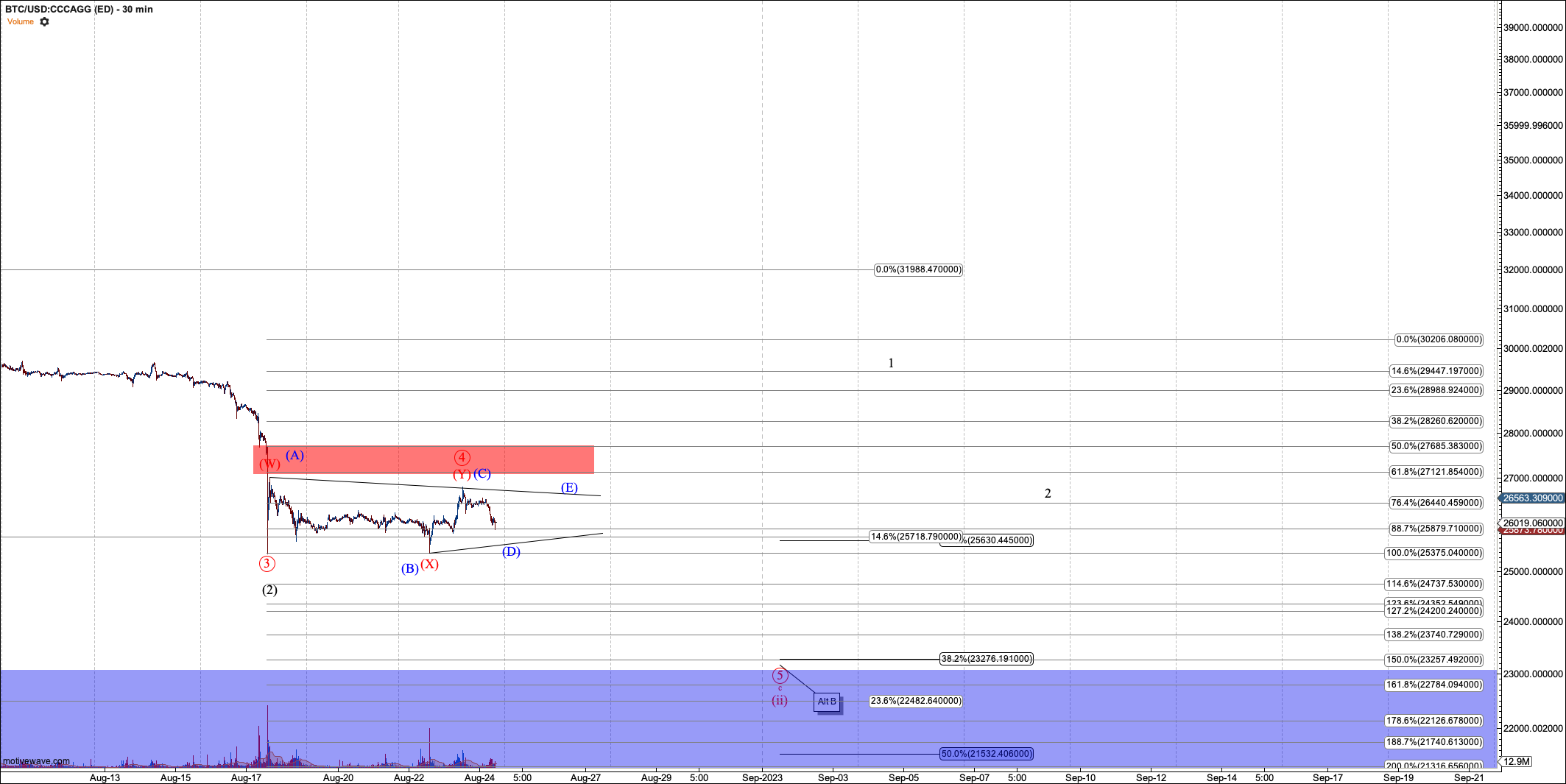 Ethereum
Ether likely topped in wave-iv as a WXY. The red path is viable as a diagonal. Overnight action rules out an impulse. But now it must take out $1720 to get my attention. The easiest path for Ether is to $1470 before a final low.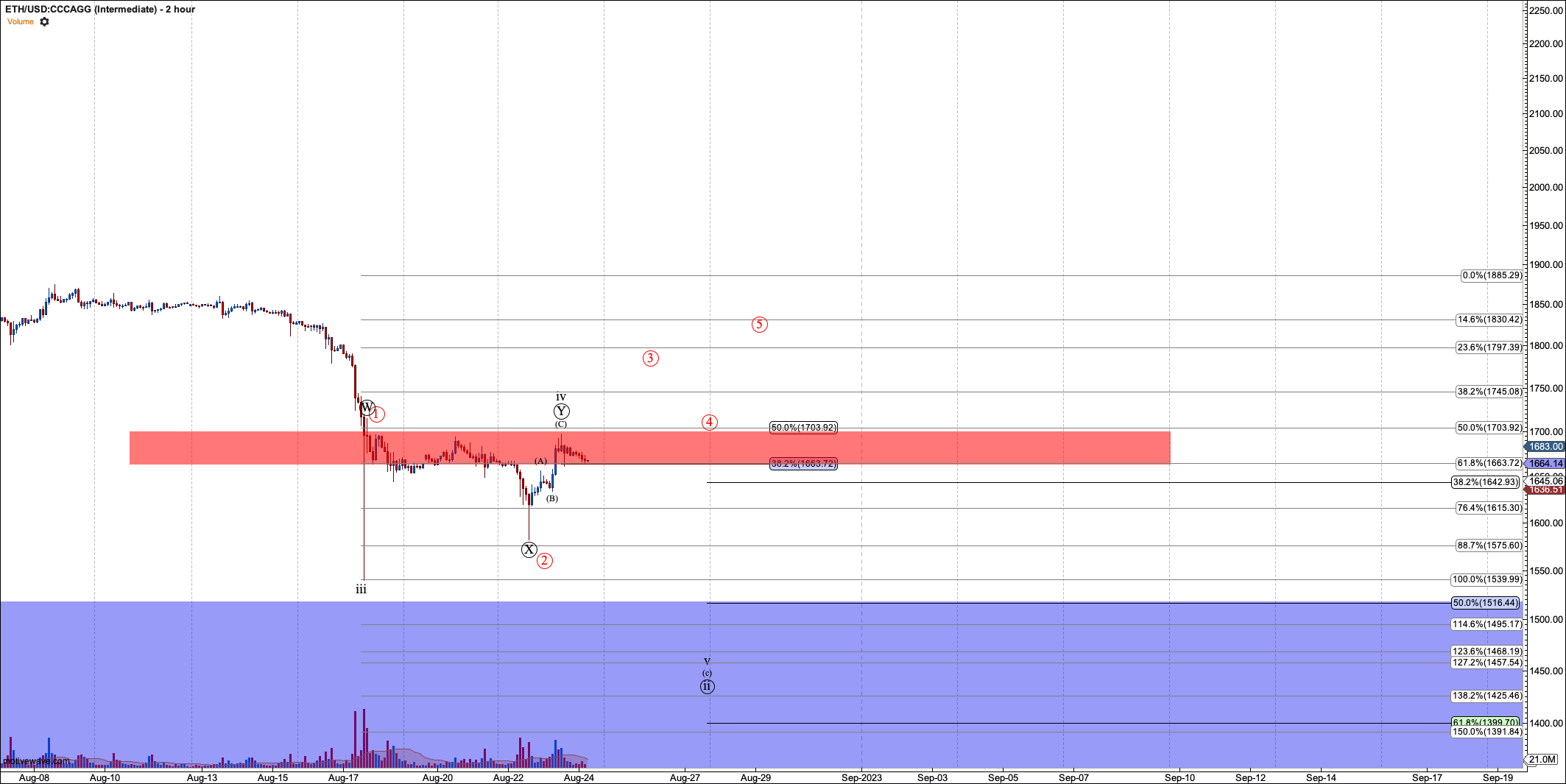 ETHBTC
I still expect another wave lower in this pair unless it sustains over 0.065. If the case, I will have to consider the C wave truncated. It may have topped in wave-4.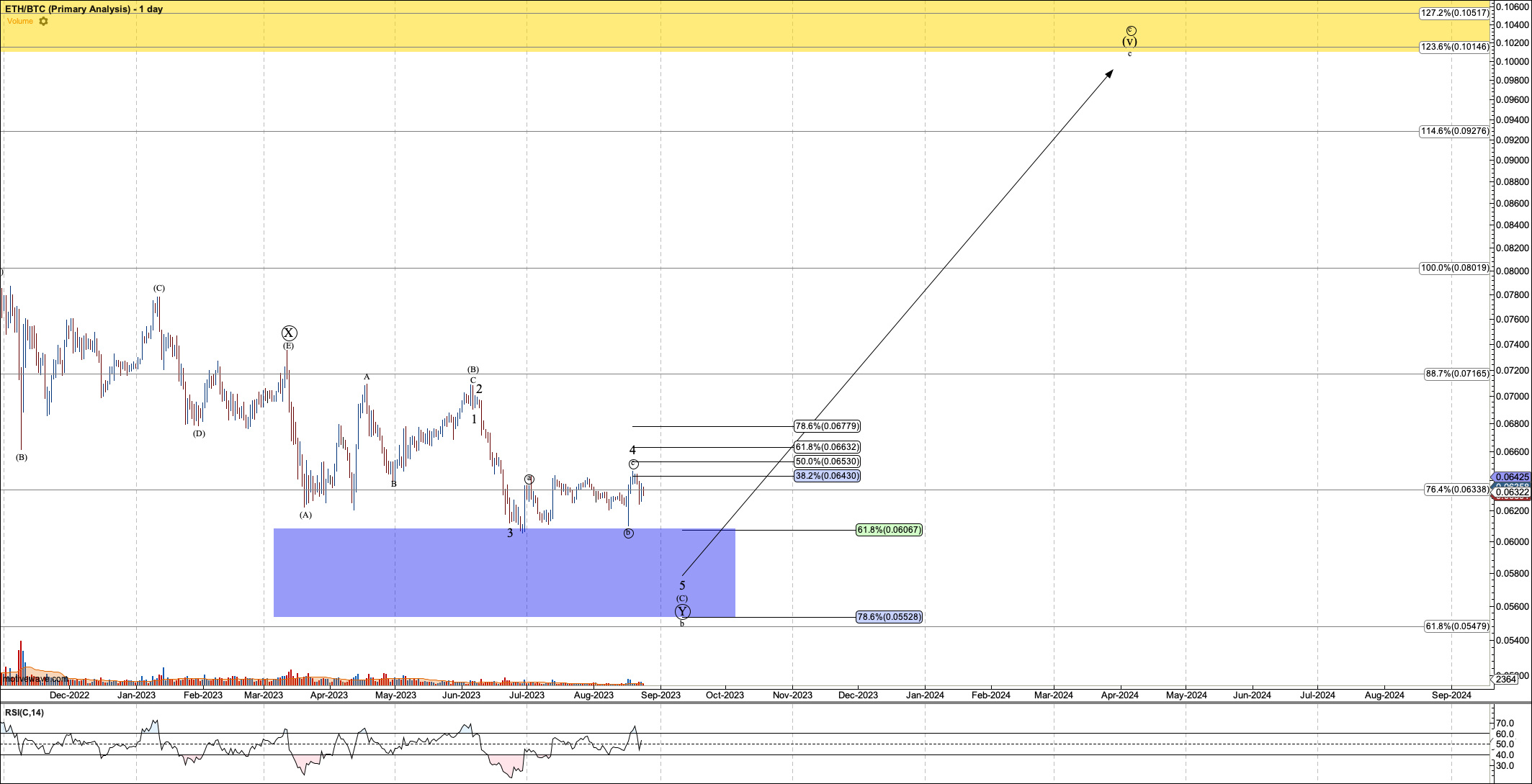 GBTC
GBTC possibly topped in wave-4 of (C). But one more high would give us five waves off its low, indicating a potential low is in place.