Nightly Crypto Report: Poised To Drop
On the micro counts, Bitcoin and Ether have confirmed three-wave tops. Completing the C wave higher as a diagonal is possible in both, but I favor an end to their upward pullbacks. 
Bitcoin
Bitcoin can put in another high in the red C, however only as a diagonal. Below $16,620 I prefer that black circle-b has topped, and I will rule out red C below $16,400. 
Again, I do not see a bullish case unless Bitcoin breaks over $17,900.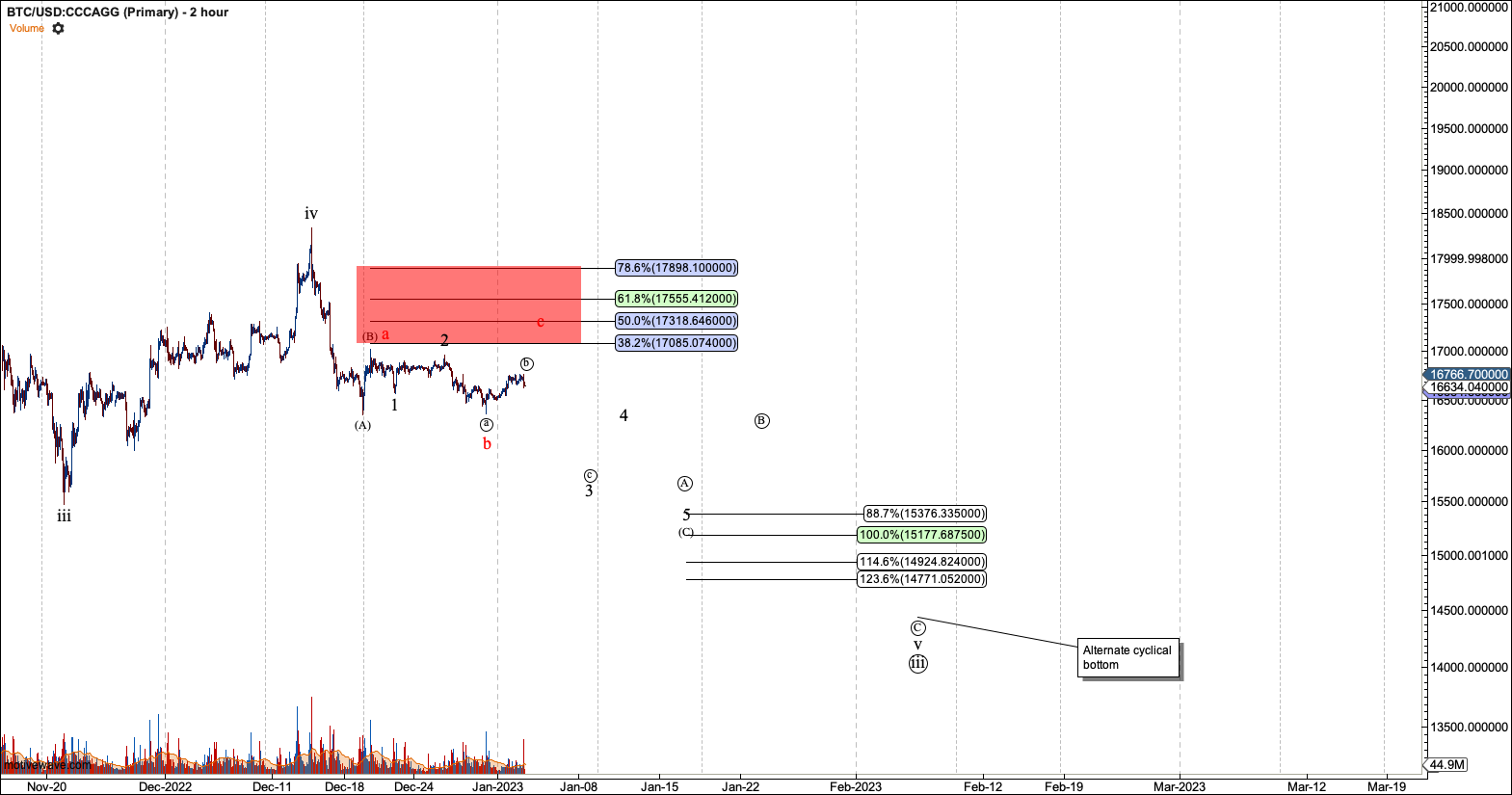 Ethereum
Ether now looks unable to reach for C of ii. However, one more high with C as an ending diagonal is possible. And, it may be limited to $1250. Breaking below $1190 should confirm Ether is in wave iii. 
I do not see the more bullish outcome, rendered in red, likely until Ether breaks impulsively over $1305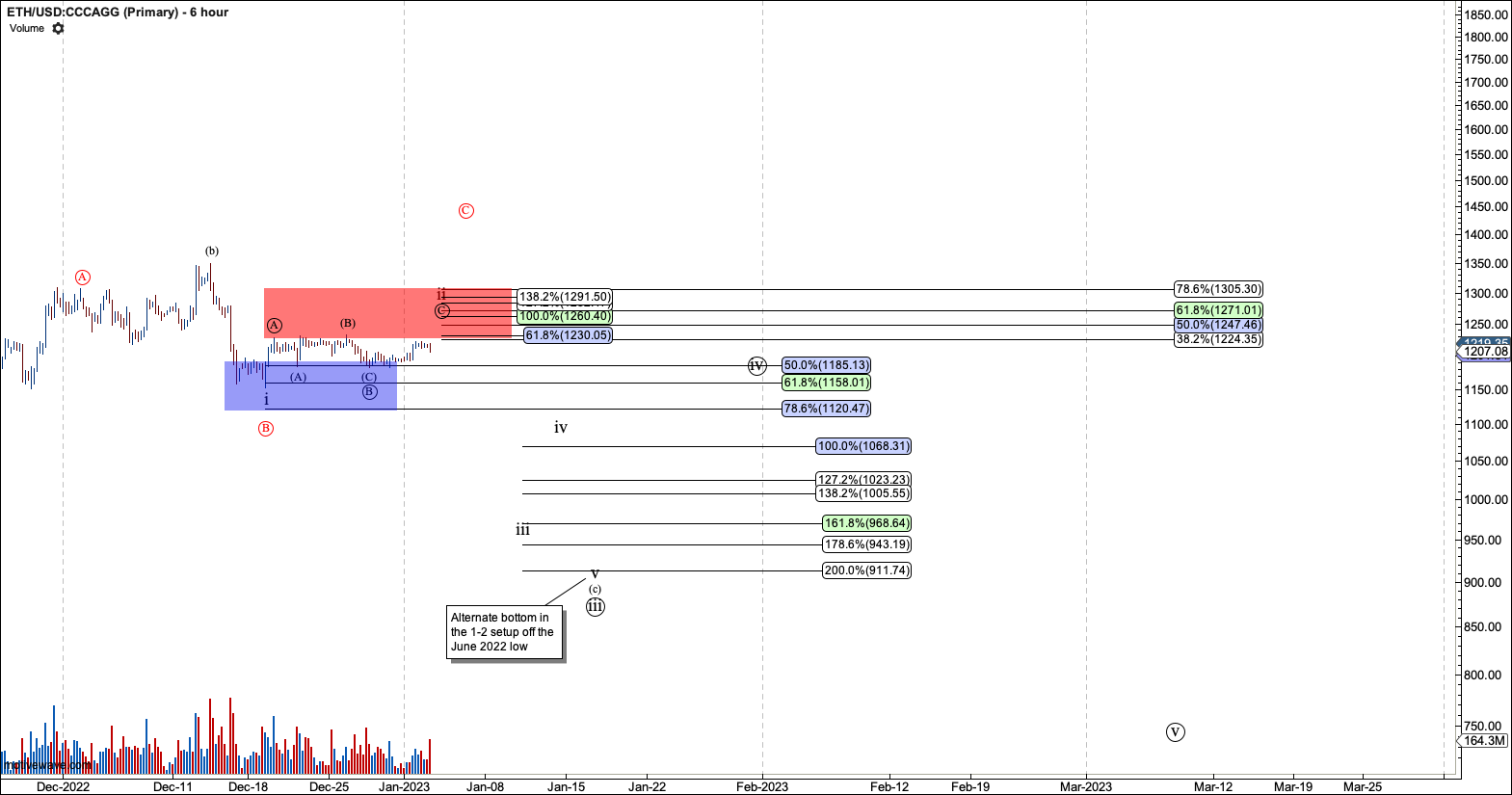 ETHBTC
ETHBTC has not changed all weekend. It may have formed the 1-2 of (3) and unlike the USD chart has hardly ticked down but is trending the other way.
GBTC
GBTC possibly topped in red (ii) but breaking below $7.75 is needed to confirm.