Nightly Crypto Report: Peeking Over the Pivot
Micro:
General
Bitcoin peeked over its pivot and since it is consolidating tightly over it, I assume we'll see it gain more clearance from the pivot in the week ahead.
Bitcoin
I indicated this week that if Bitcoin pushes over my pivot without forming five waves off its recent low, my micro will need simplification. As shown, pushing over its pivot suggests it is in the heart of its third. Bitcoin should now push on towards $33K with only tiny pullbacks before it enters its series of 4's and 5's where it should get choppy again. The nearest nano support is $29,040 and as long as above that level, I expect a direct climb.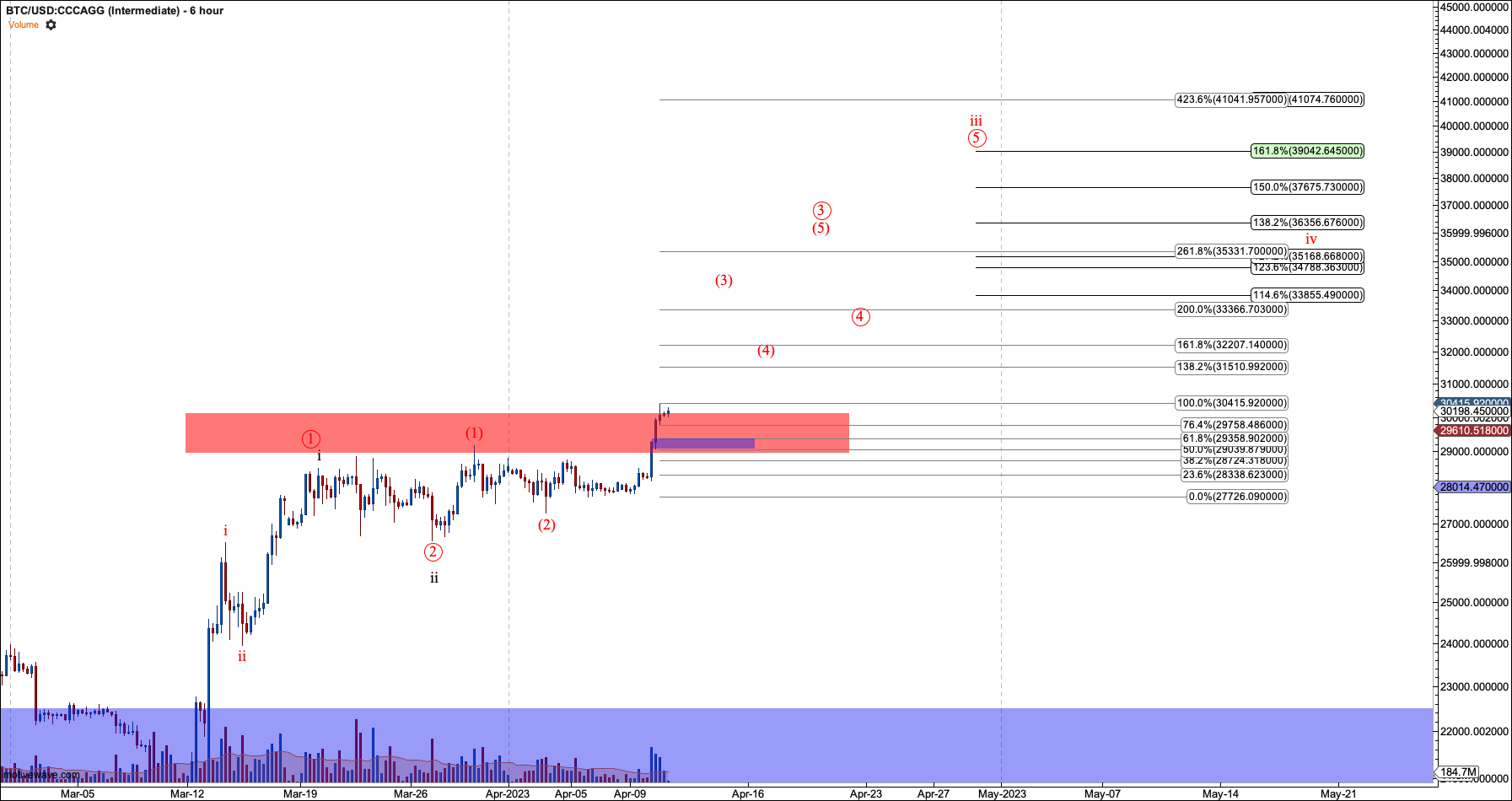 Ethereum
Ether hasn't moved through its pivot decisively. But its structure is quite different from Bitcoin, having already attacked its pivot at the previous peak. So, once over $1940, I assume it will move directly to the low $2000's. $1880 is the tightest nano support. I wouldn't necessarily use it as a stop. But it is the litmus test for a direct move.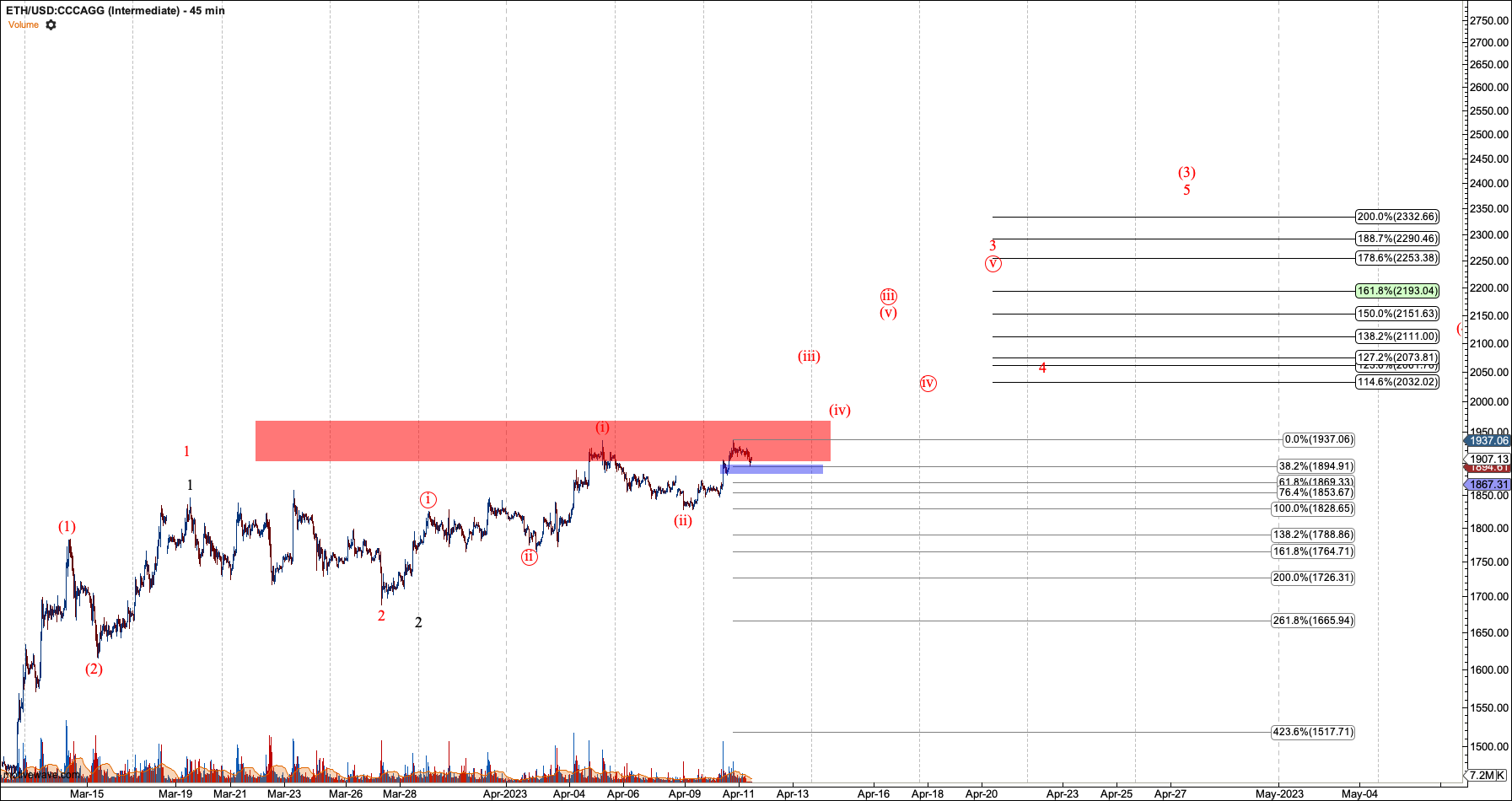 ETHBTC
My micro has changed a bit. It is now behaving as though it is in its heart of the third down and should go rather directly to 0.059.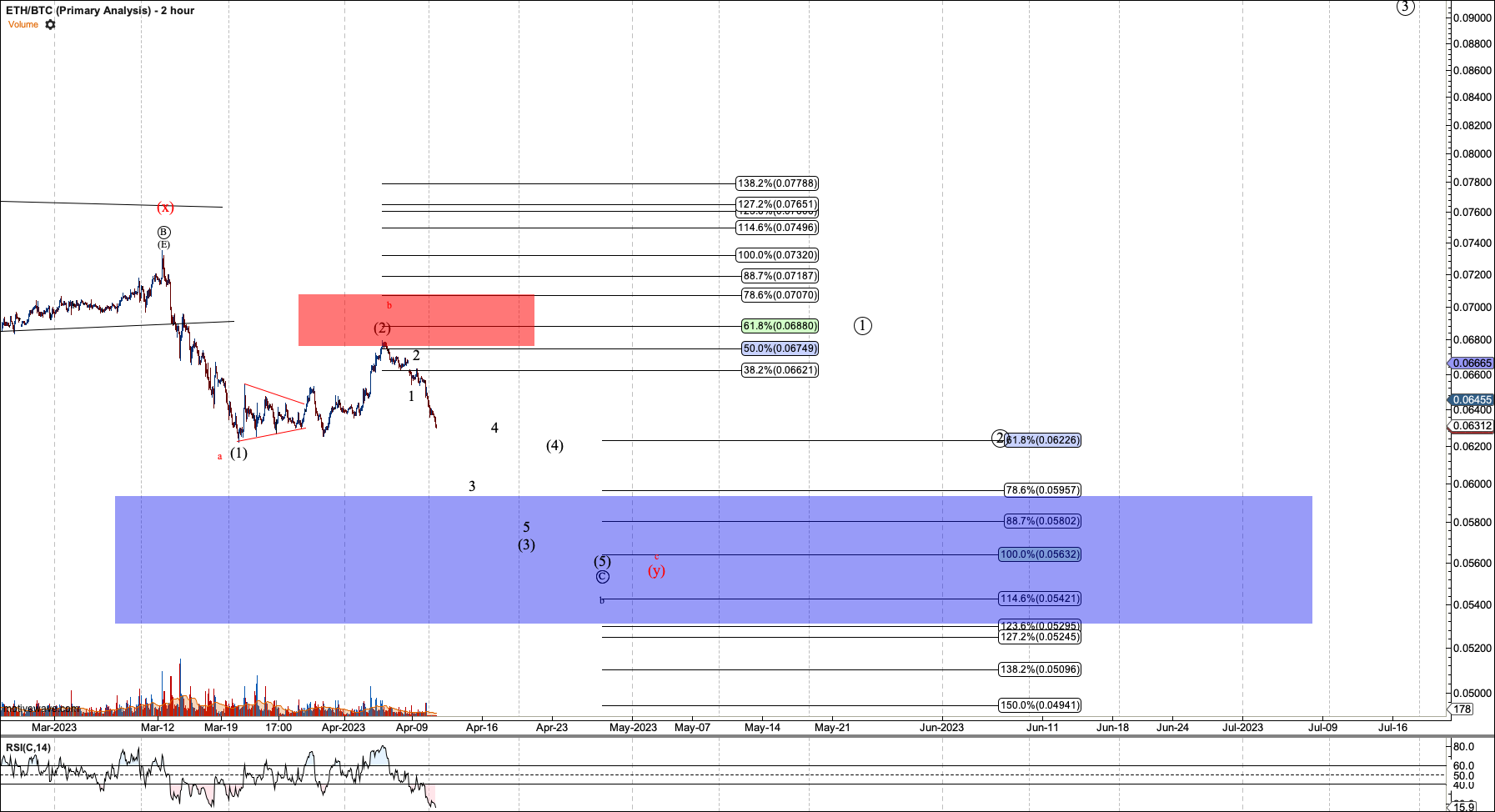 GBTC
GBTC reached the minimum circle-iii at $18 so may increase in chop. Granted, if Bitcoin continues to move directly, this count may morph into the black count. I just don't have the micro to suggest it is a high probability yet.