Nightly Crypto Report: Hope To Bulls
Short-term Traders:
General
After the report last night, we saw a strong upside impulse. That gives 'hope' to bulls, but we still need to see bulls prove themselves before we can assume the bottom is in. 
Bitcoin
In the bearish primary view, B of (3) has topped. However, if we can hold $32,180 and break back over $34,500 we have further evidence that a bottom is in. In the bullish count, the next key milestone after $34,500 will be a break over $38K.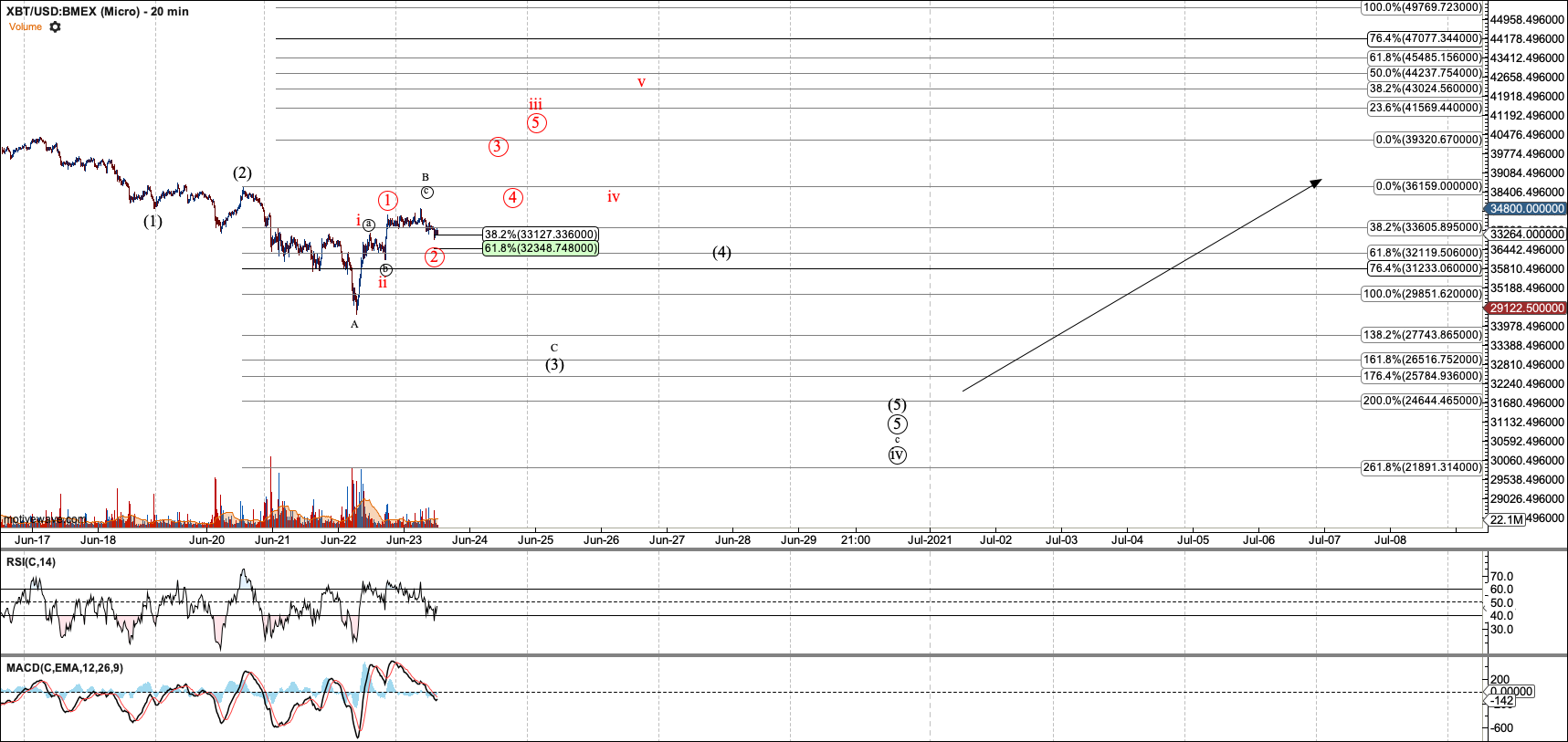 I am 100% invested, and I plan to add more with a pullback to $30,930 tonight.
Ethereum
I find the red bullish count far less convincing than the similar one in Bitcoin. I find the top in wave 4 likely. However, if Ether can break $2027 that's a good sign for bulls. Wave IV diminishes in probability with a break over $2190.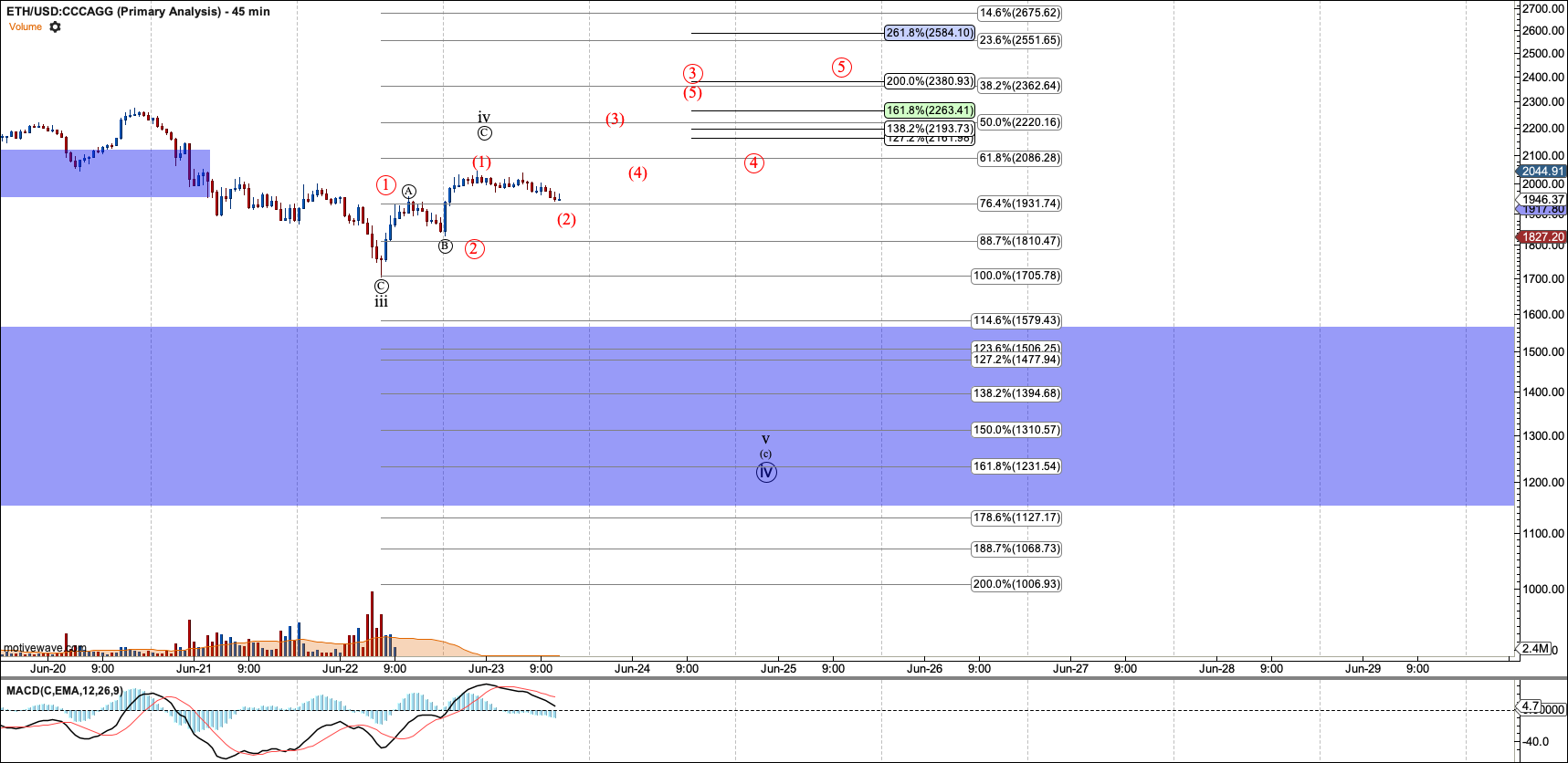 ETHBTC
ETHBTC is now very close to bull market support between 0.05 and 0.055. Therefore, we may be close to an end in circle-IV.
GBTC
 In the bullish perspective, GBTC is in wave 2 and ideally holds $25. Below $25, a break of $24 is likely.