Nightly Crypto Report: Friday Flat Tire
With crypto markets mostly flat today, sections have not changed. However, I do see a decent chance that we can see a third wave of C in Bitcoin and Ether this weekend. But I can only say, 'Let's see' because this market has been incredibly stubborn. 
Bitcoin
Wave-(i) was corrective in structure, so circle-C should form as a diagonal. The final bottom should show between $28,300 and $28,560. But, support for wave-(2) is $26,130.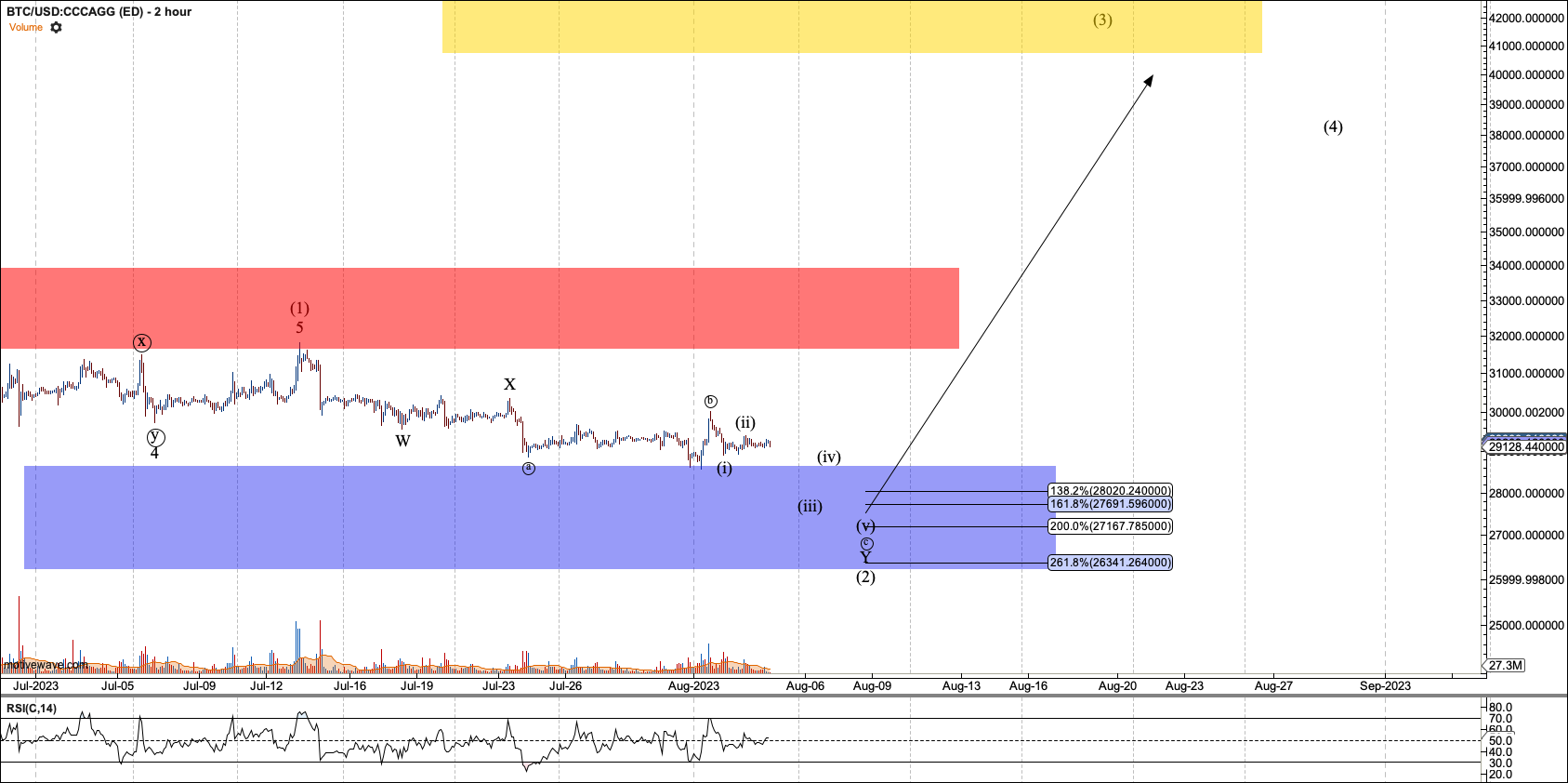 Ethereum
Ether has formed a 1-2 in (C) of Y. However wave-1 was corrective so I expect (C) to be a choppy diagonal. And the bottom should show between $1750 and $1780. Ultimate support is $1700.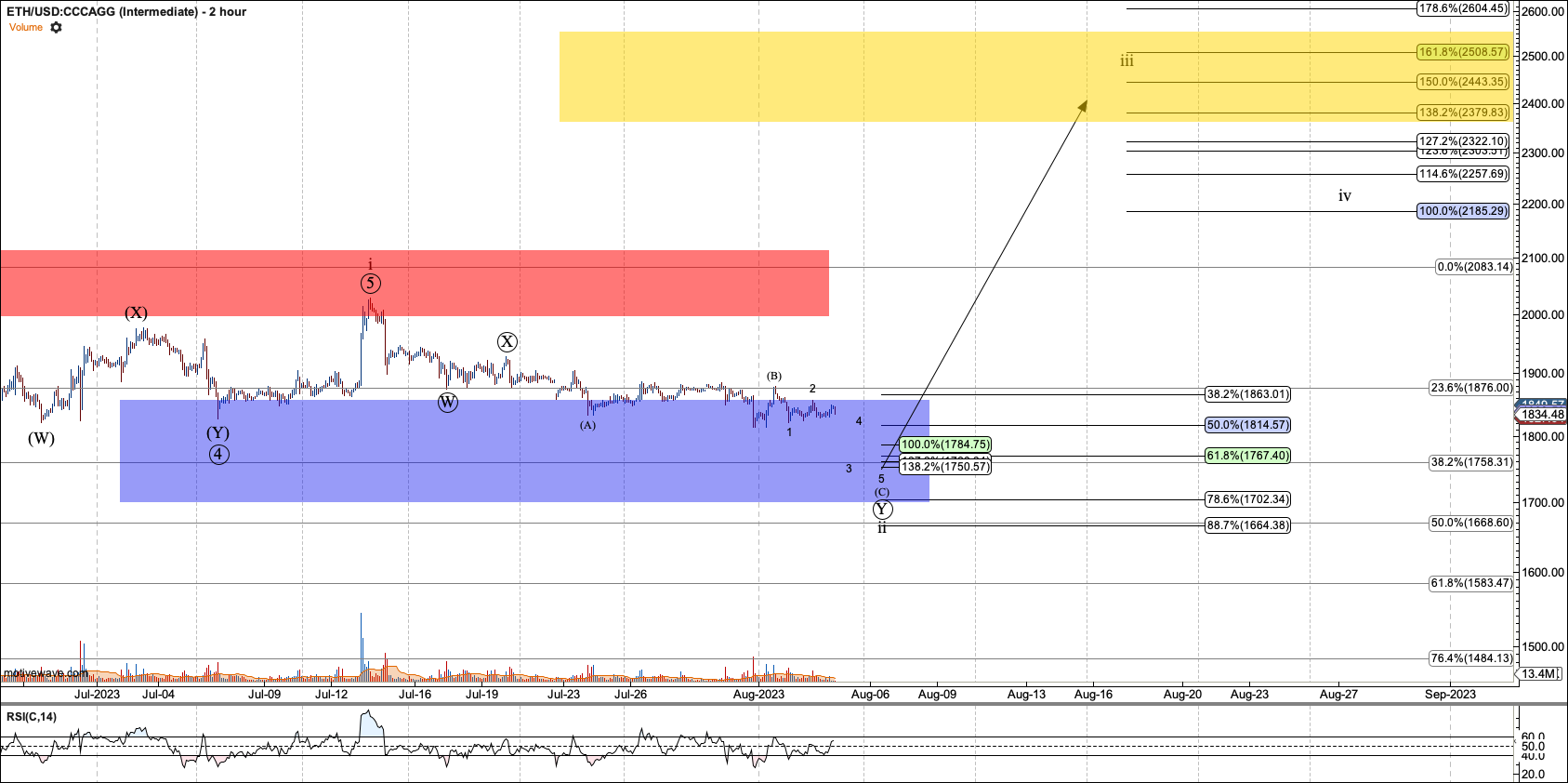 ETHBTC
It takes five waves over 0.065 to indicate that wave-(C) has bottomed. Until then, it should form wave-5 into the 0.058-9 region.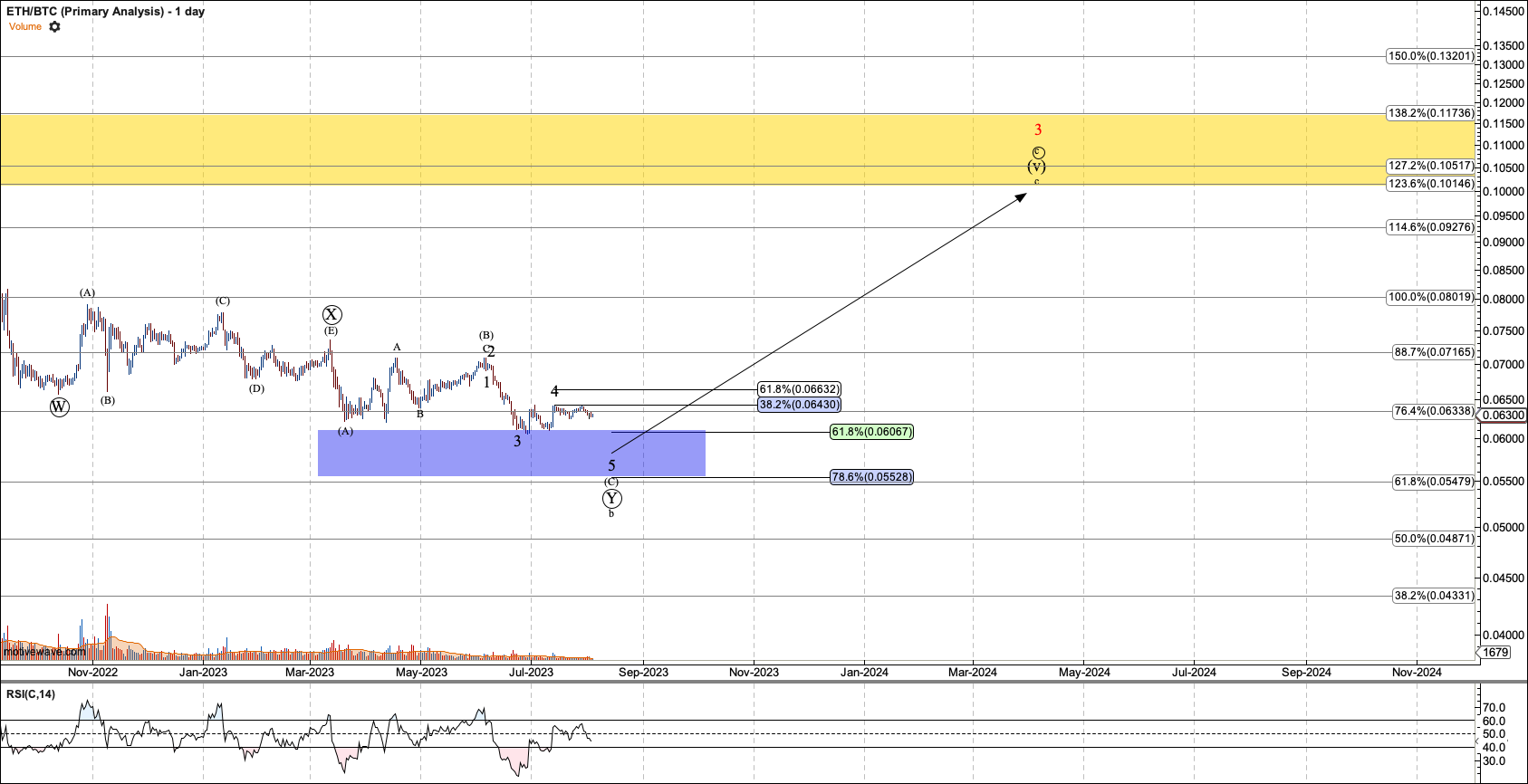 GBTC
GBTC decided to push against the drop by (B) of circle-3. I am watching for an indication of a lasting bottom. But so far the move off of its low is corrective.