Nightly Crypto Report: Finally Giving Up?
Ether saw more downward follow-through. I'm now watching to see if Bitcoin can give up on its short-term bullish perspective with one more wave down. 
Bitcoin
I no longer trust the red count with Bitcoin's break below $26,400. However, an impulsive move through $26,860 can indicate resurrection. I expect it to hold under that level and move down to $26,100 in the fifth wave of wave-1.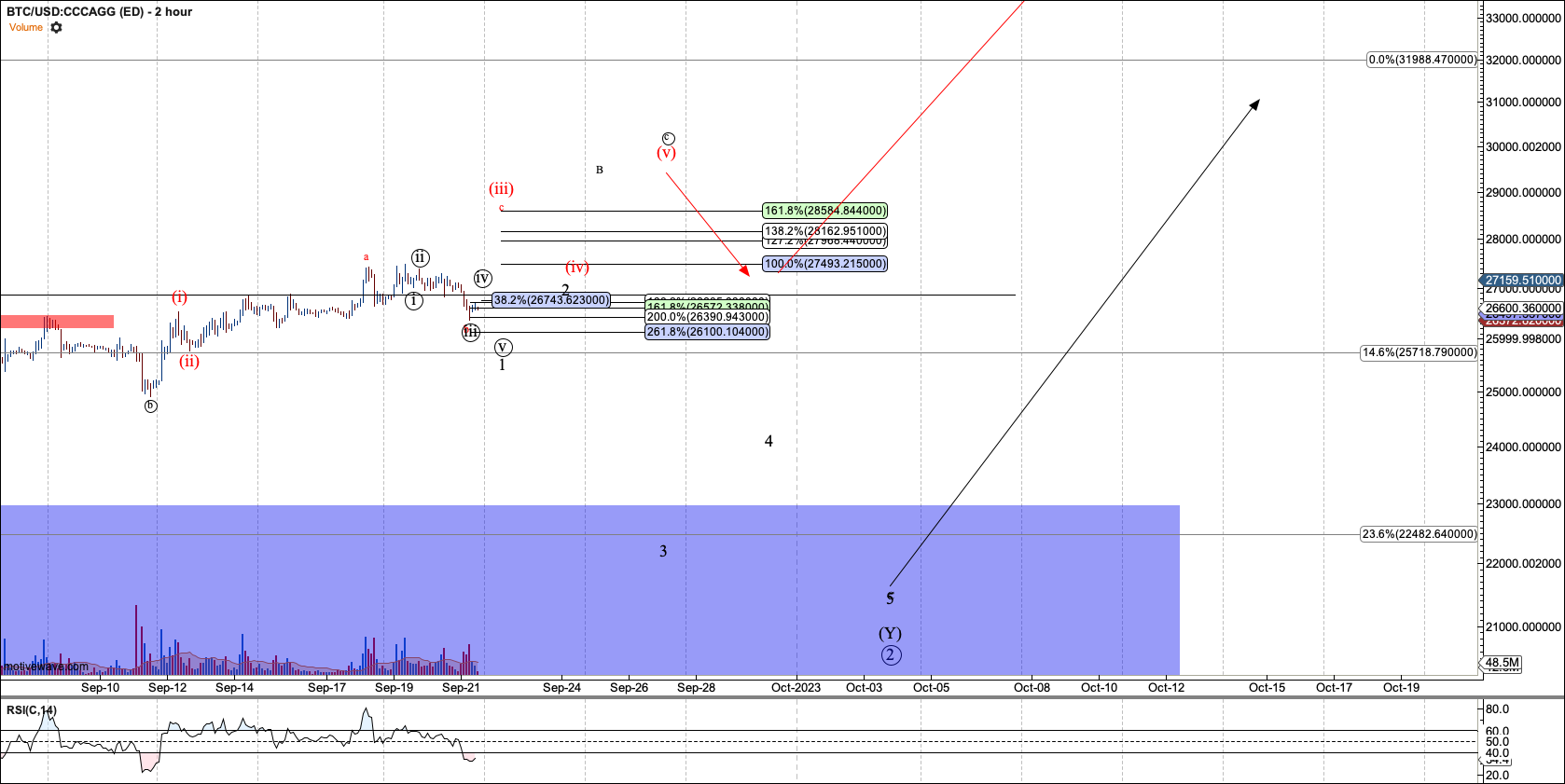 Ethereum
Ether is likely bouncing in wave-4 of (1). It should stay under $1613. Pushing through that level would at least slow progress. But I don't have an apparent reason to expect an upward breakout unless it breaks over $1667.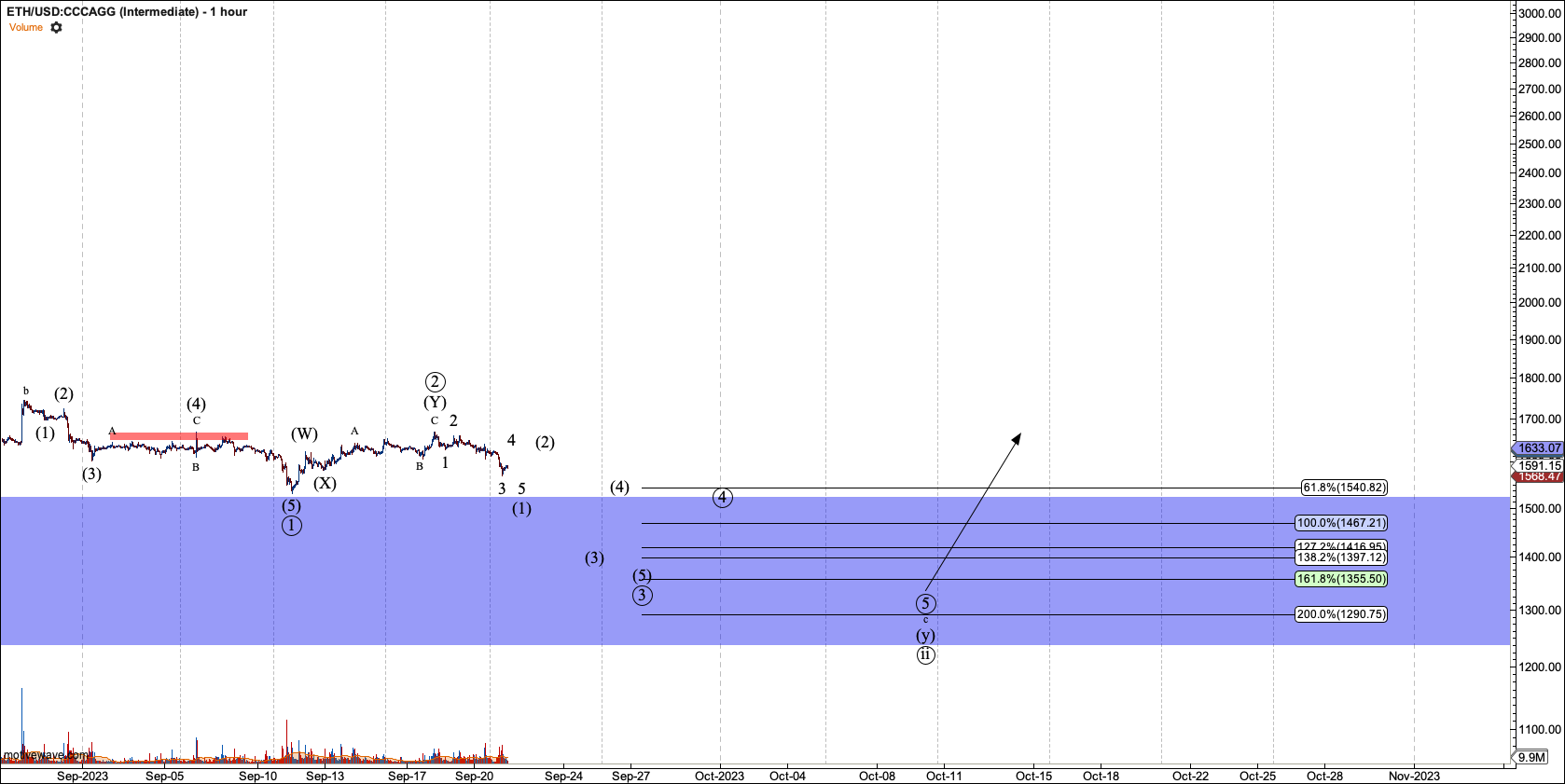 ETHBTC
ETHBTC is due for a bounce in circle-iv. If it starts from here, resistance is. An impulsive move through that level can indicate an early bottom.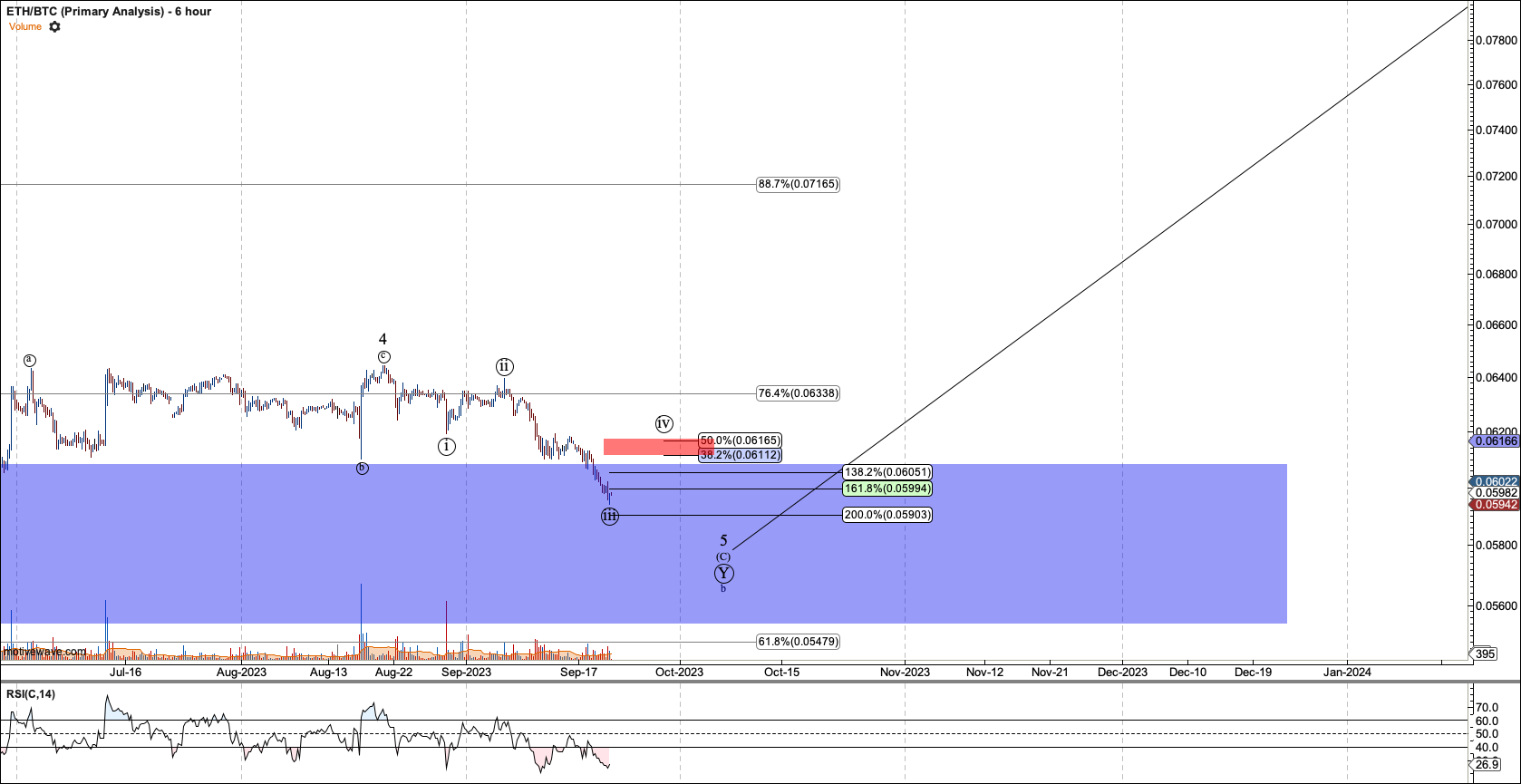 GBTC
GBTC has given us a fairly convincing top in circle-2. If it holds, circle-3 should hit between $16.09 to $15.52.