Nightly Crypto Report: Bulls Surprise in Bull Markets
Long-term Traders:
Intermediate-term write-ups and charts are included but have not changed.
Key levels:
Bitcoin Supports: $61,700, $55,200, $54,000. Bear Market Pivot (or diagonal confirmation): $24,000
Ethereum Supports: $4423, $3917, Bear market pivot: $990
GBTC Supports: $46.50, $45 Bear market pivot (or diagonal confirmation): $24
Short-term Traders:
General
Ether has followed through with another breakout. And, last night's move in Bitcoin has me favoring the bullish count. 
Bitcoin
With last night's action, I have turned the red count black. In this count, as long as over $61,700, I expect Bitcoin to rally towards $76K to 80K in circle-3.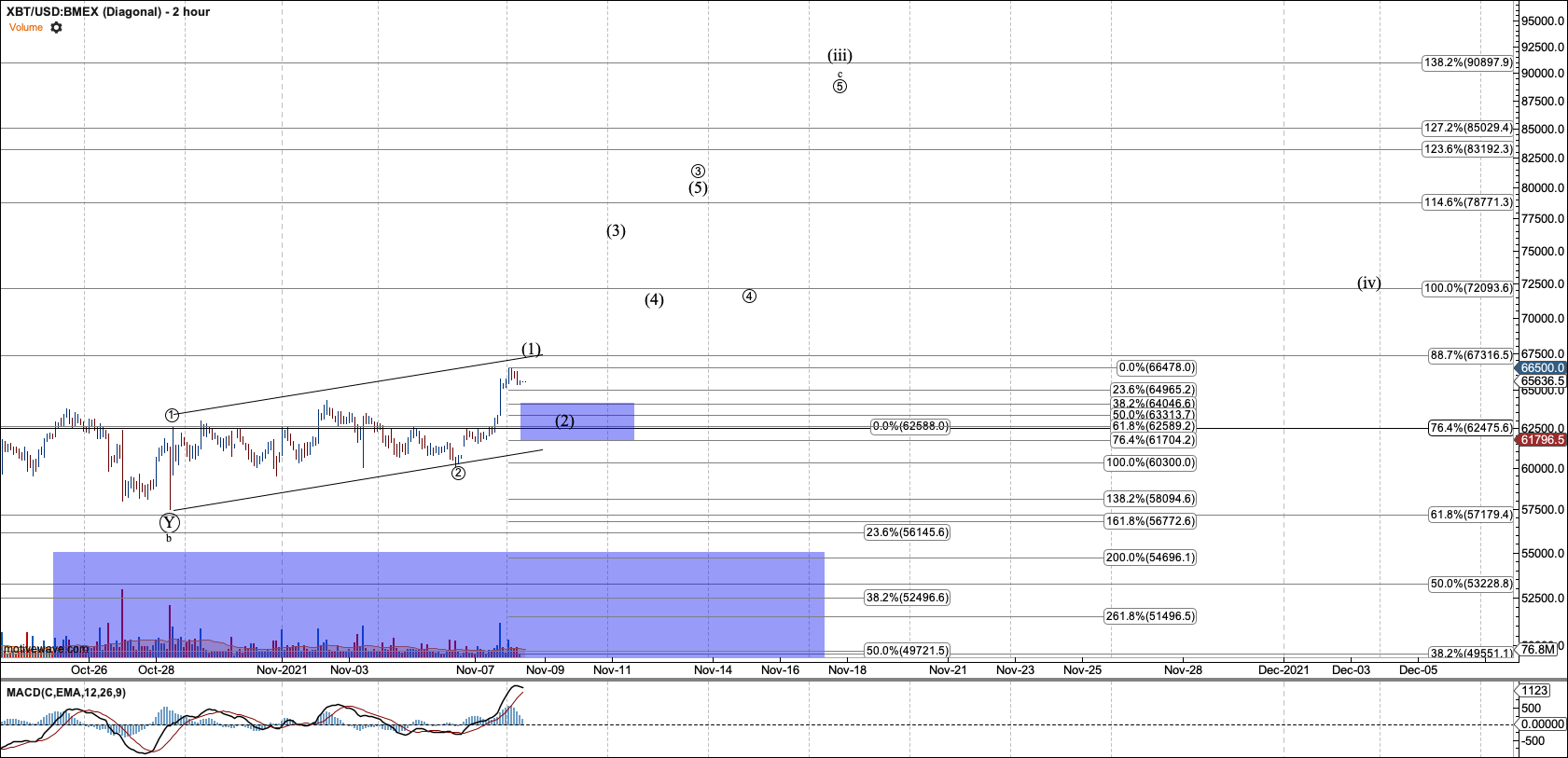 Ethereum
With another breakout, ideally, Ether grinds to $5500. $4423 is tight support.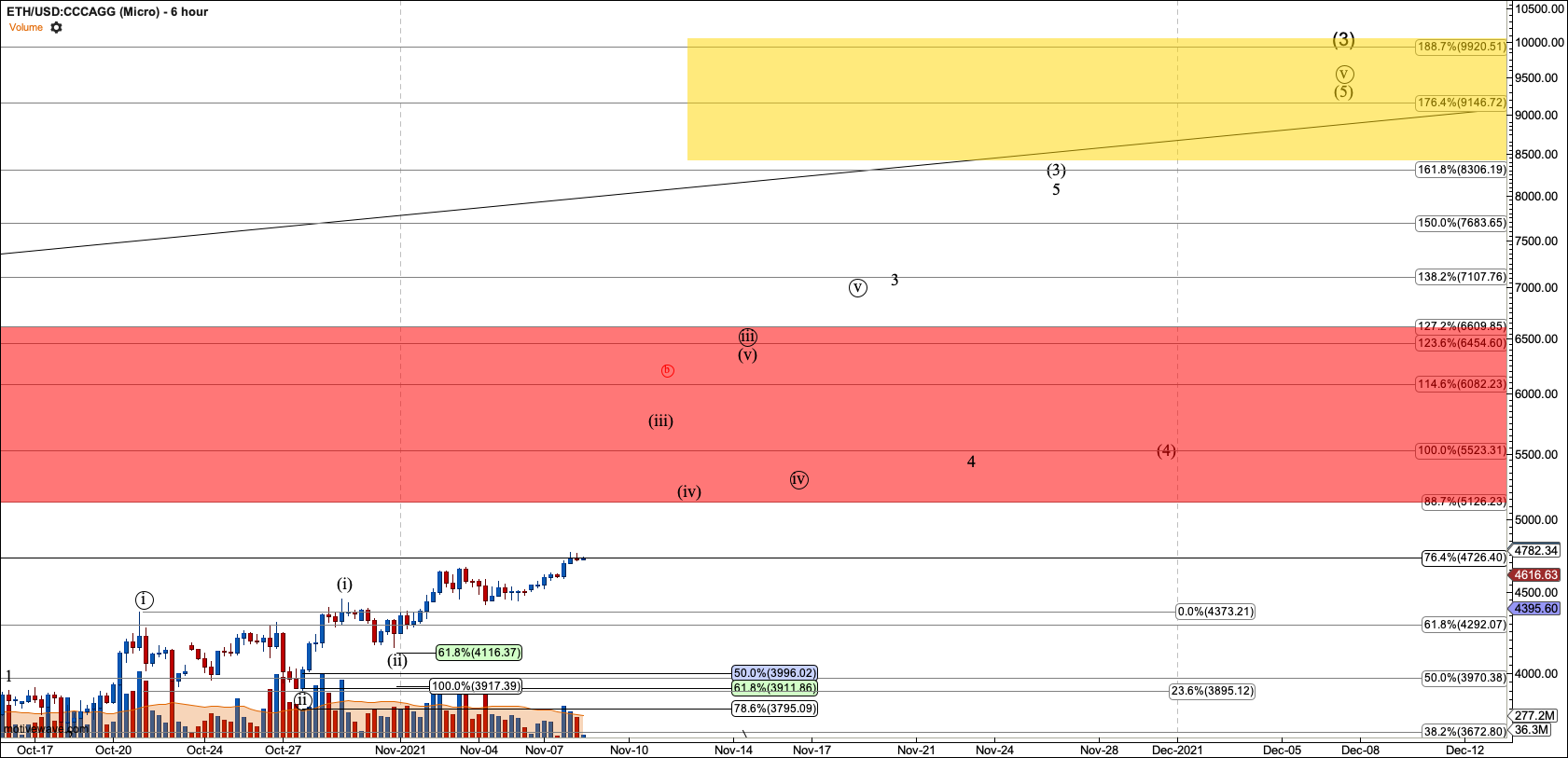 ETHBTC
We have decent evidence that the red D wave has topped.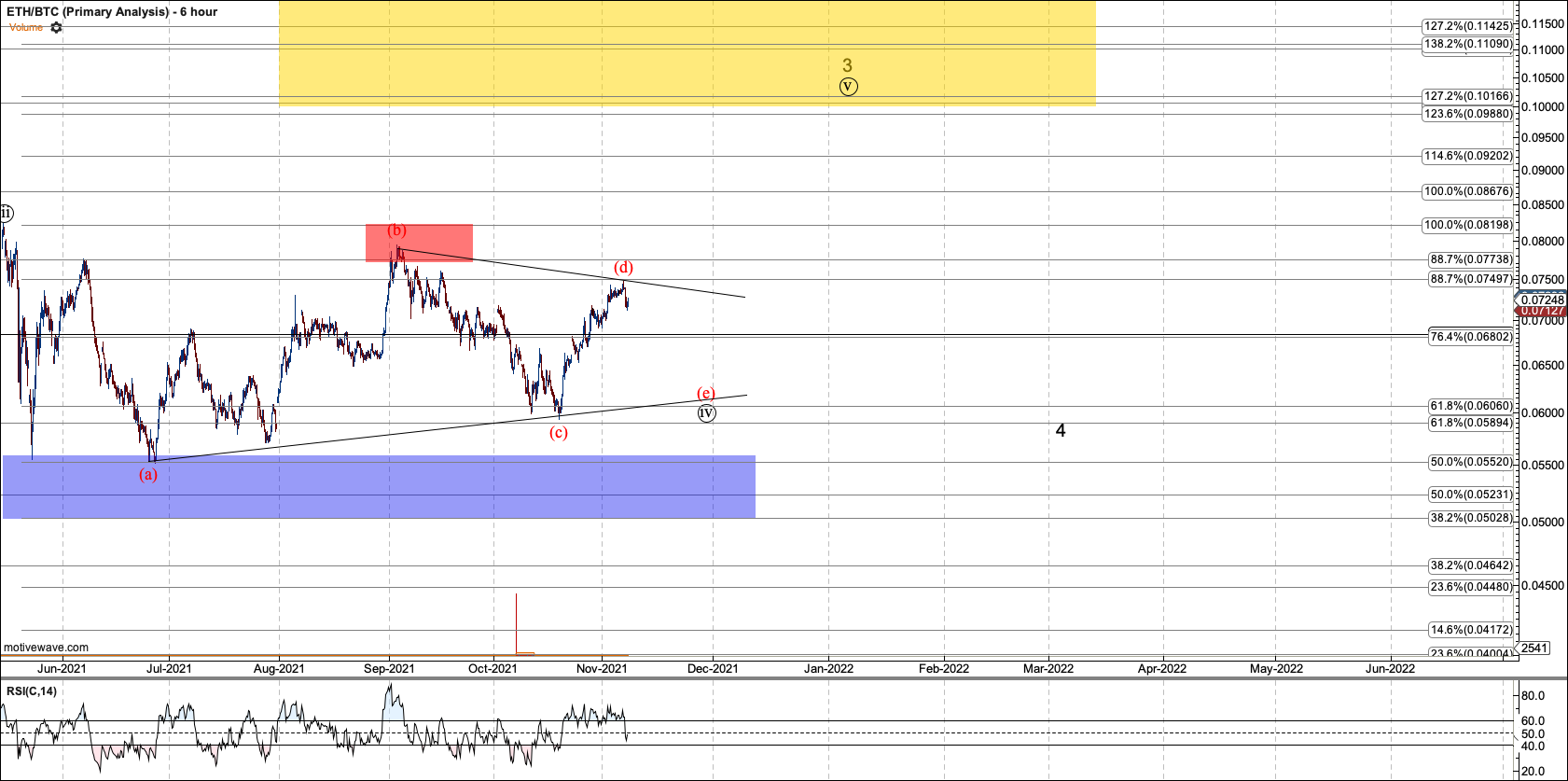 GBTC
I down-shifted micro targets for GBTC to better fit the latest daily view. I still see it reaching $88-114 before the third tops, per the daily. Ideally circle-iii reaches the $56 region. I still like the red ABC as it would simplify this count. But we haven't seen the ideal depth for red b.