Nightly Crypto Report: Brighter Days Ahead?
I see the potential that Bitcoin has bottomed, so my focus in this report, which also covers Ethereum, ETHBTC, and GBTC, is navigating that potential.
Bitcoin
Bitcoin may have bottomed, but we still need to see it develop before we can say it is high probability. I'm going to divide this section into the bull case and the bear case. 
The bull case relies on my alternate ending diagonal account. Again, this is the one that is very similar to the February 2019 wave-2. However, I need five ways to $27K, then it should hold the subsequent wave-2. I will indicate its level when we have a top in five waves. But so far, this move looks good.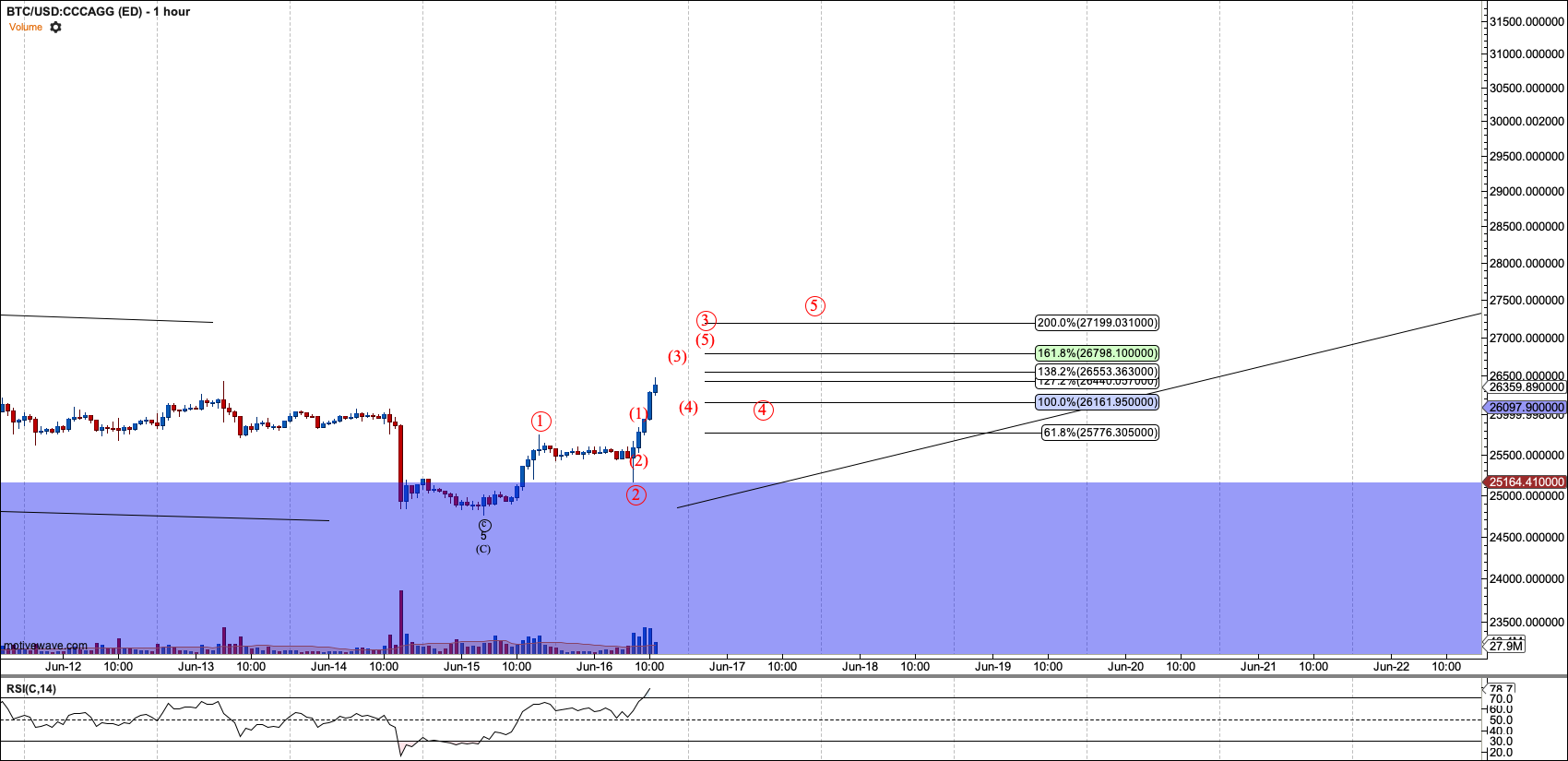 The bear case is that this is circle-iv but if the case it should top soon and must top in three waves.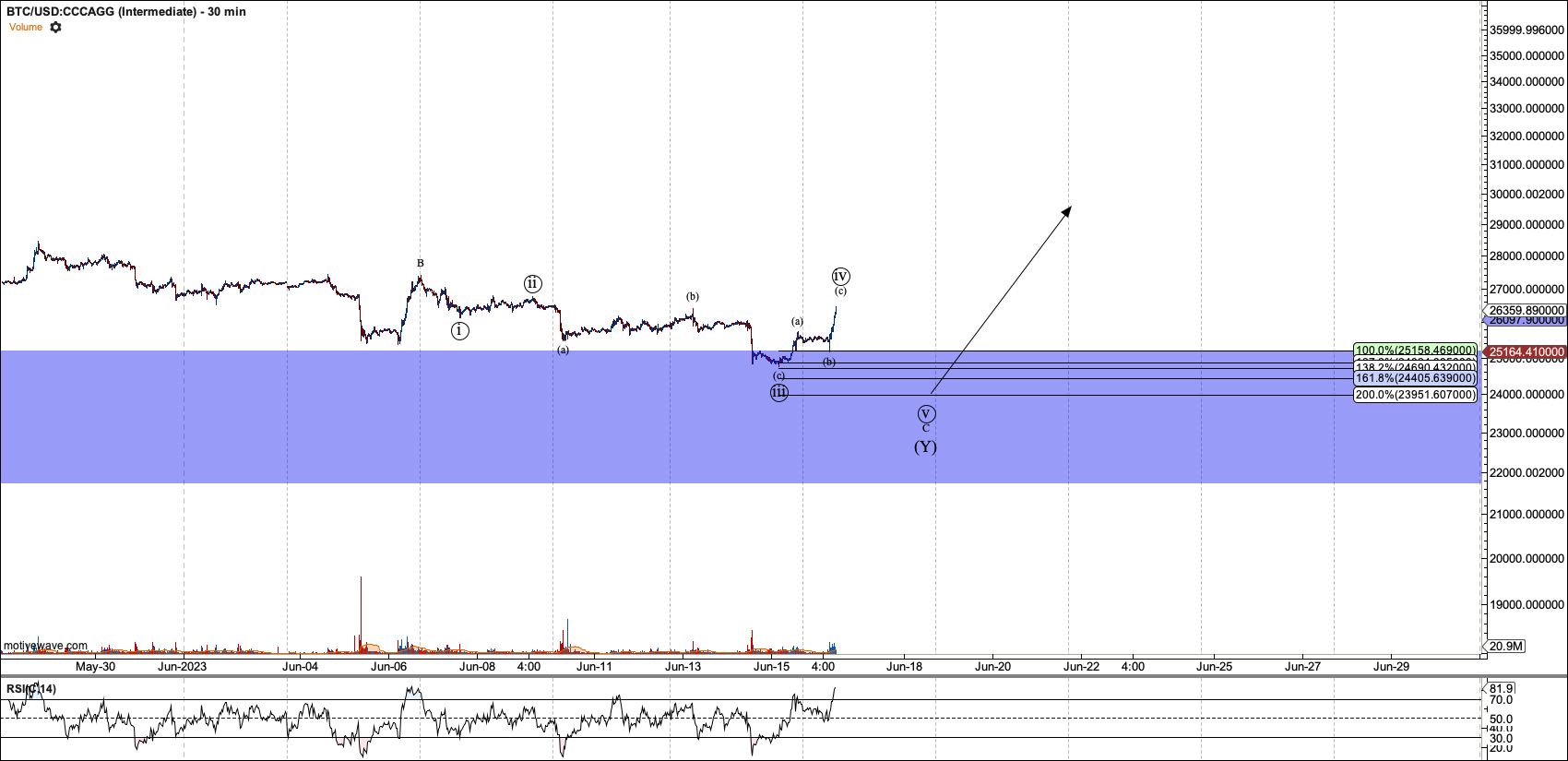 Lastly, let's zoom out so we understand where this 1-2 setup aims if it has bottomed. We are aimed at $54K as long as we form five waves in the next degree.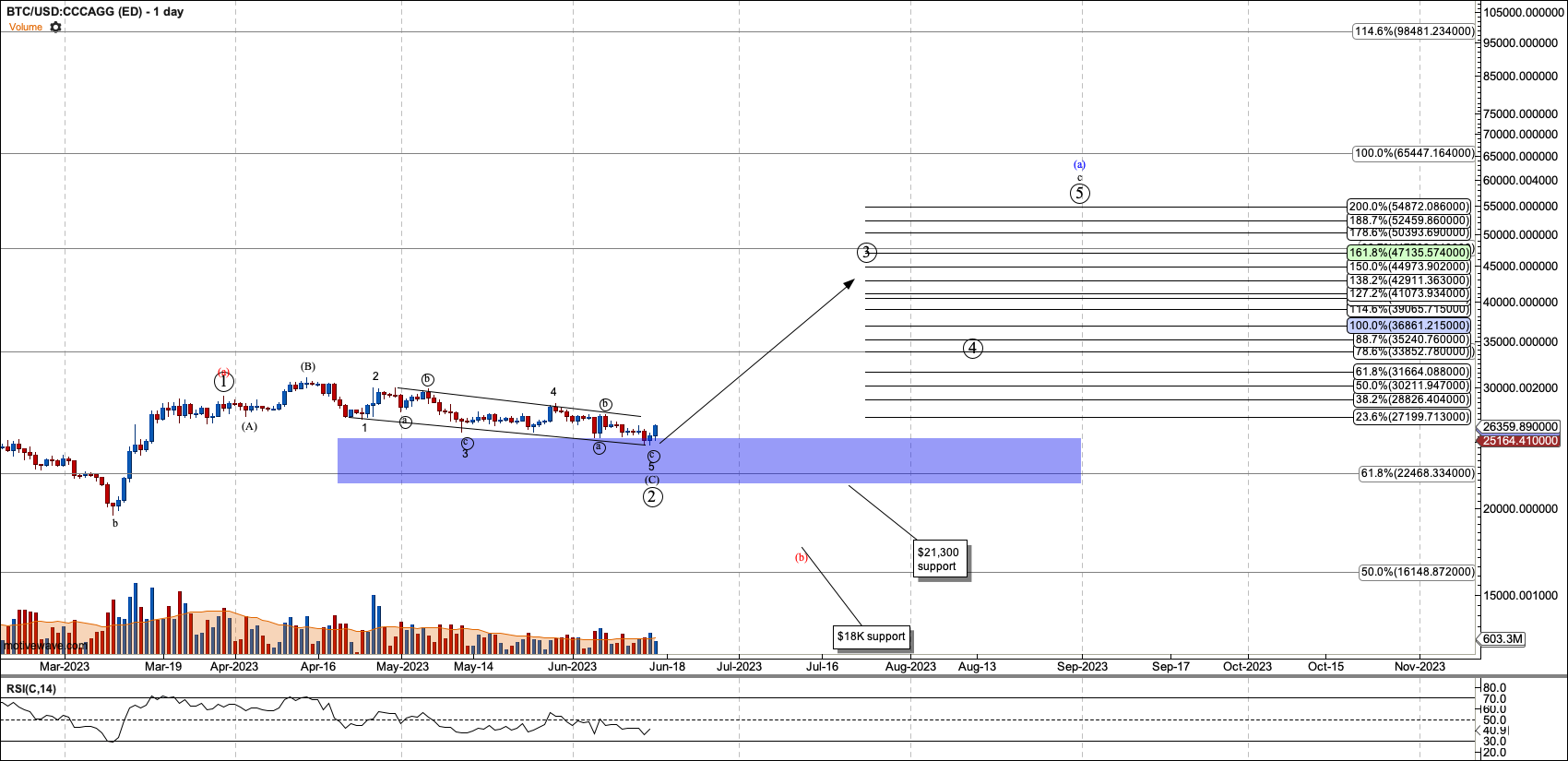 Ethereum
For Ether to indicate it has bottomed, I need to see five waves to $1750, then hold the subsequent wave 2. However, unlike Bitcoin, this move is not impulsive but a diagonal at best. And, if it fails, the next low should complete its correction.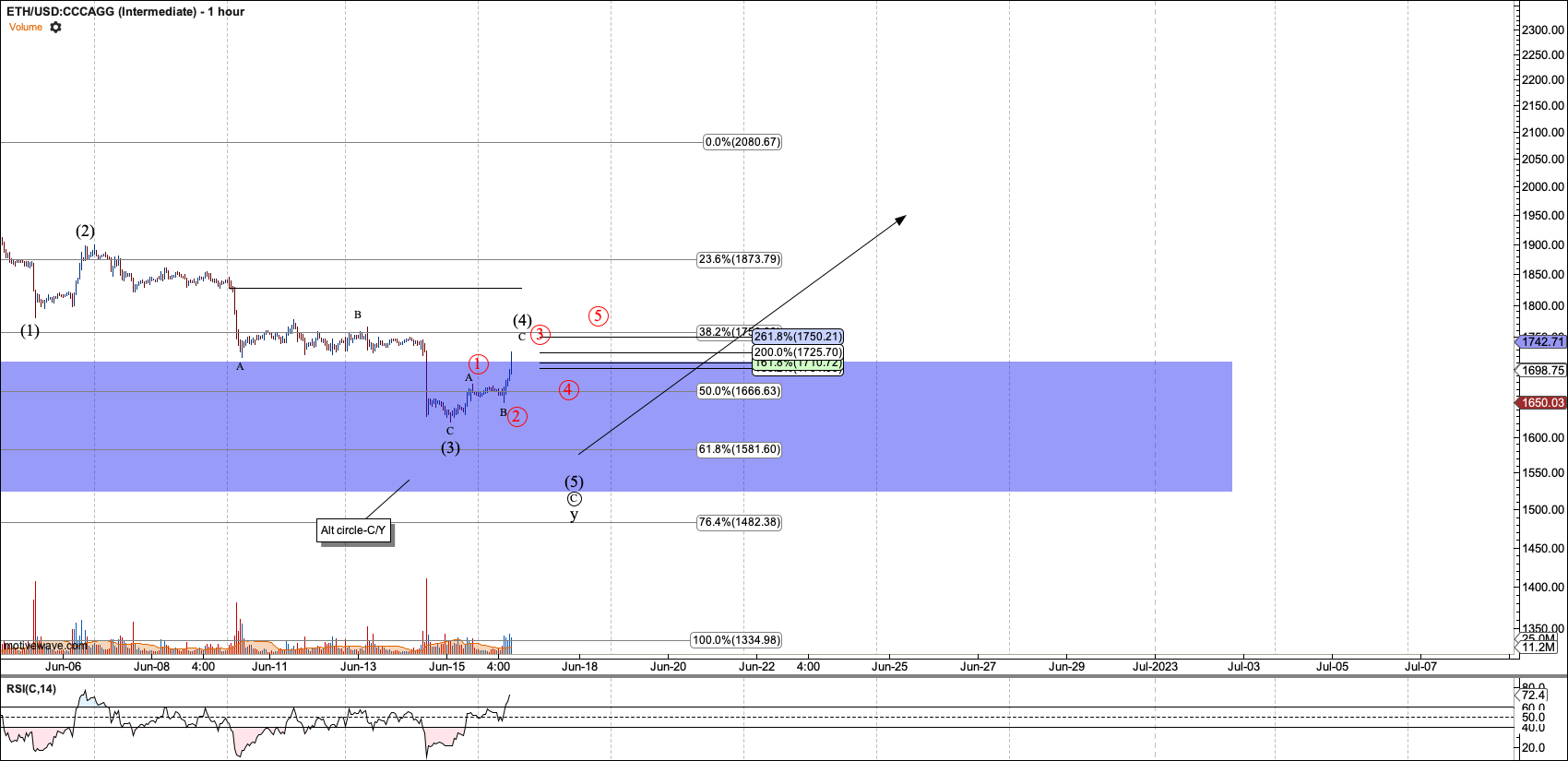 ETHBTC
ETHBTC should form a 1-2 pointing it at 0.059.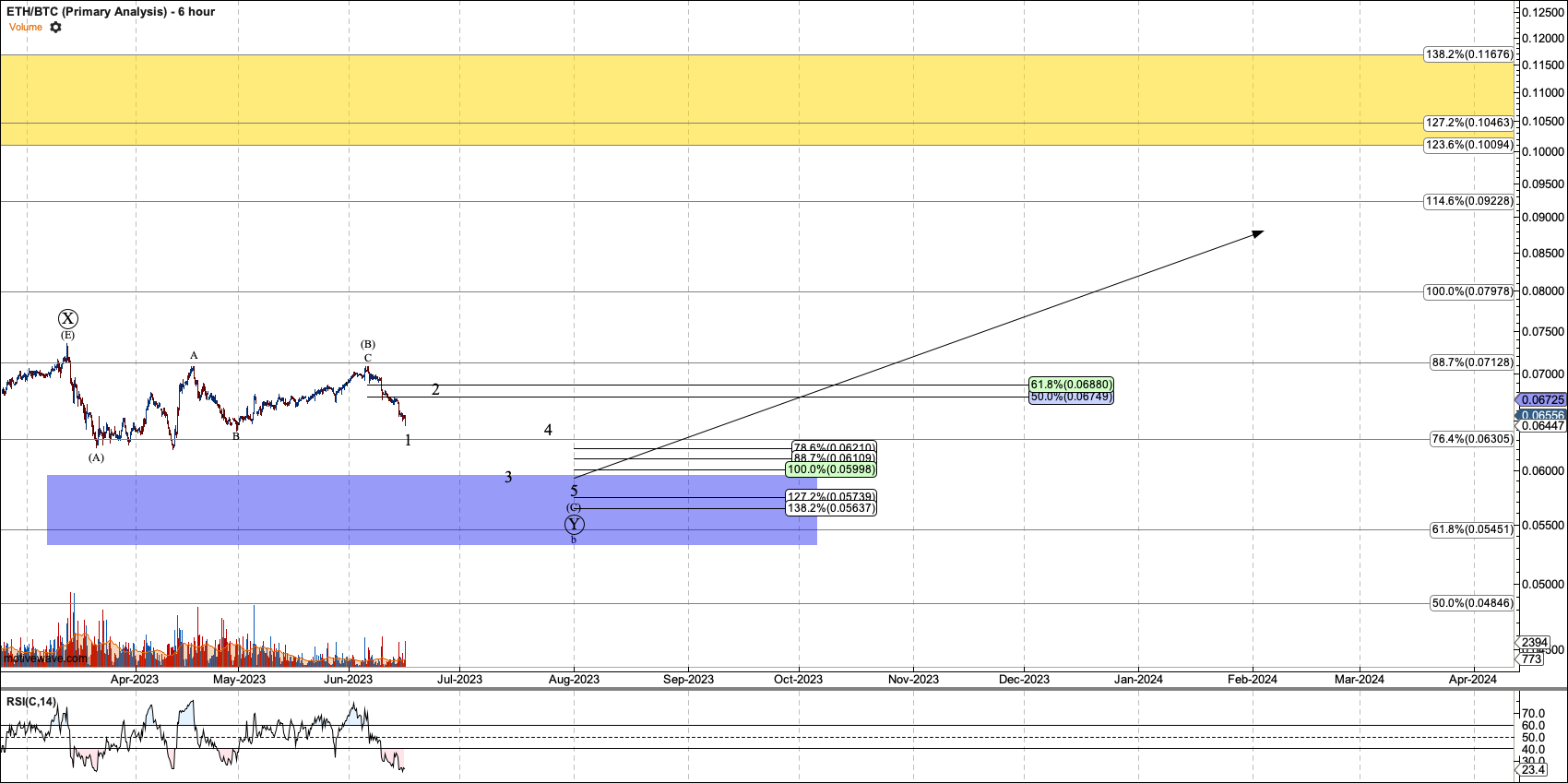 GBTC
I also see a potential bottom in GBTC, but I will need to see red wave-ii tested. I'll add the correct level to watch when wave-i tops.