Nightly Crypto Report: Bouncy Setup
Key levels:
Bitcoin Supports: $35,600, $30,800 $30,000 Bear Market Pivot (or diagonal confirmation): $24,000
Ethereum Supports: $2325, $1500 Bear market pivot: $990
GBTC Supports: $24, Bear market pivot (or diagonal confirmation): $24
Short-term Traders:
General
In the last few reports, I stated we were overdue for a bounce. Finally, we have a decent setup to get that bounce. This report zooms in a little tighter than normal to the 1-hour charts since that is where the relevant action is. 
Bitcoin
Bitcoin has five waves off the low. In my primary bullish count, those five waves are the A wave of (4). However, if we see another five waves over $40,175, shown in red, I'll start to watch the bullish case more closely.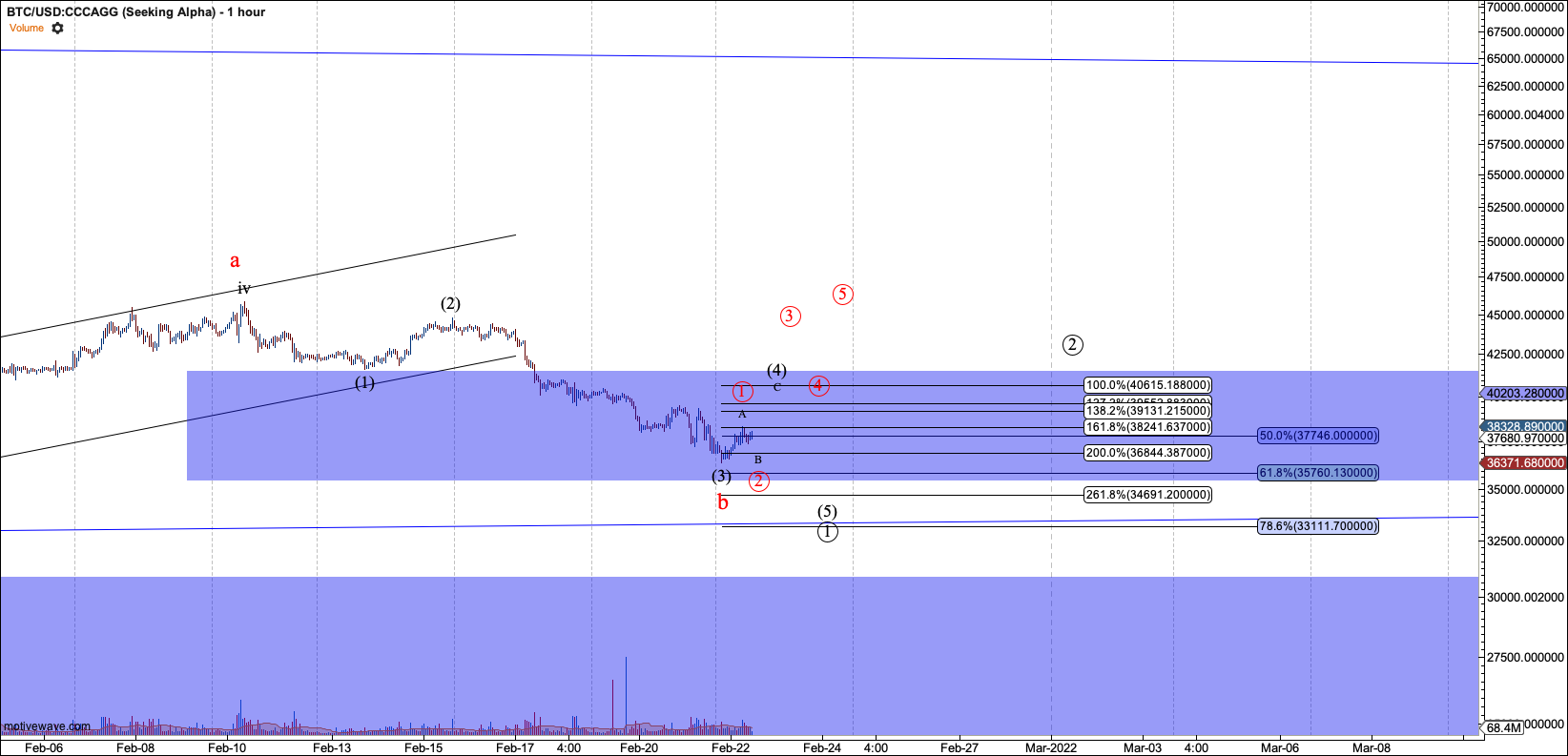 Ethereum
Ether also shows a valid five-wave structure off the recent lows. This structure is assumed to be A of (4). However, if it forms five waves over $2890, I'll watch the bullish case closely.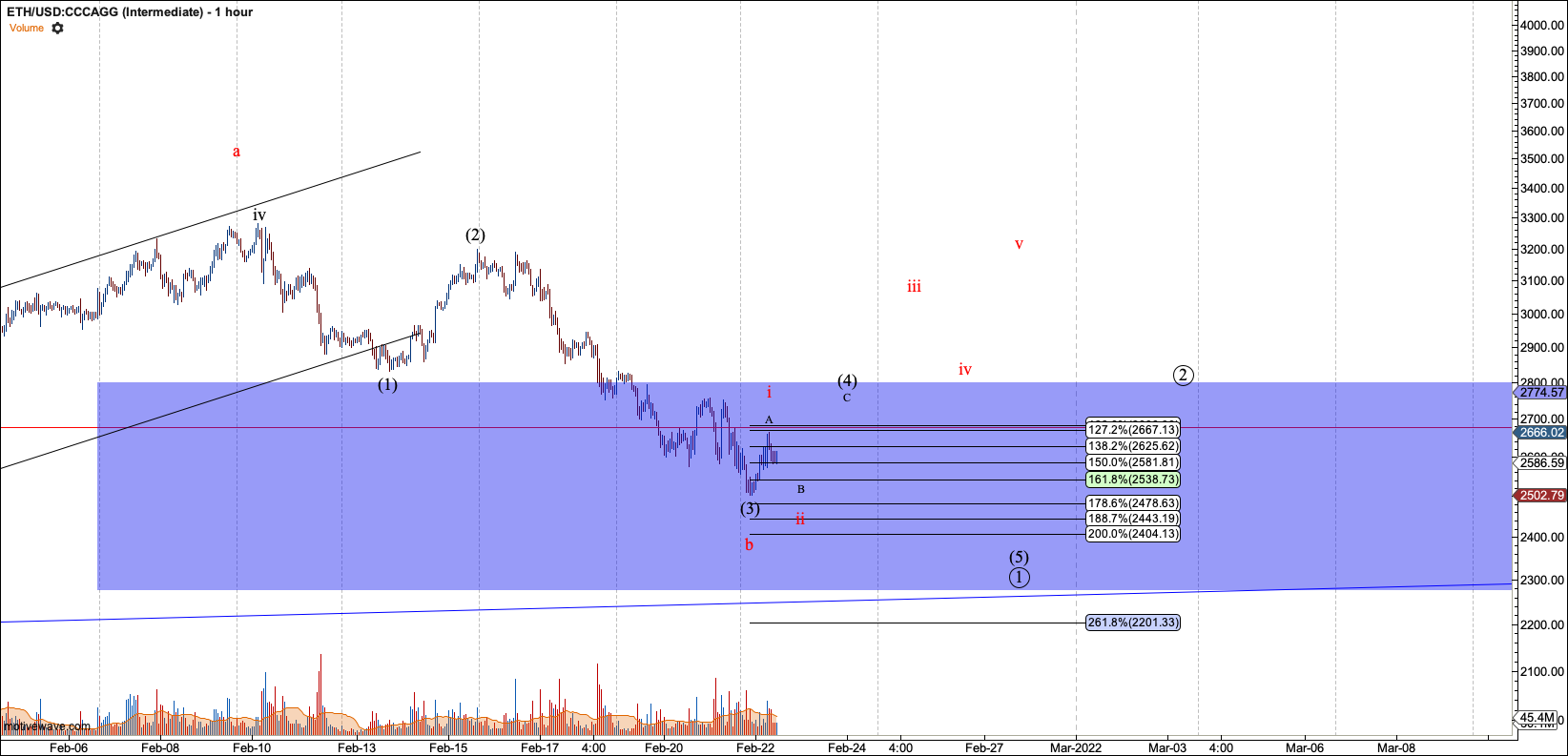 ETHBTC
Circle-B looks like it has bottomed. If it has, ideally, a of (III) reaches 0.082 to 0.088. I will take the red count off this chart once we are back over 0.075.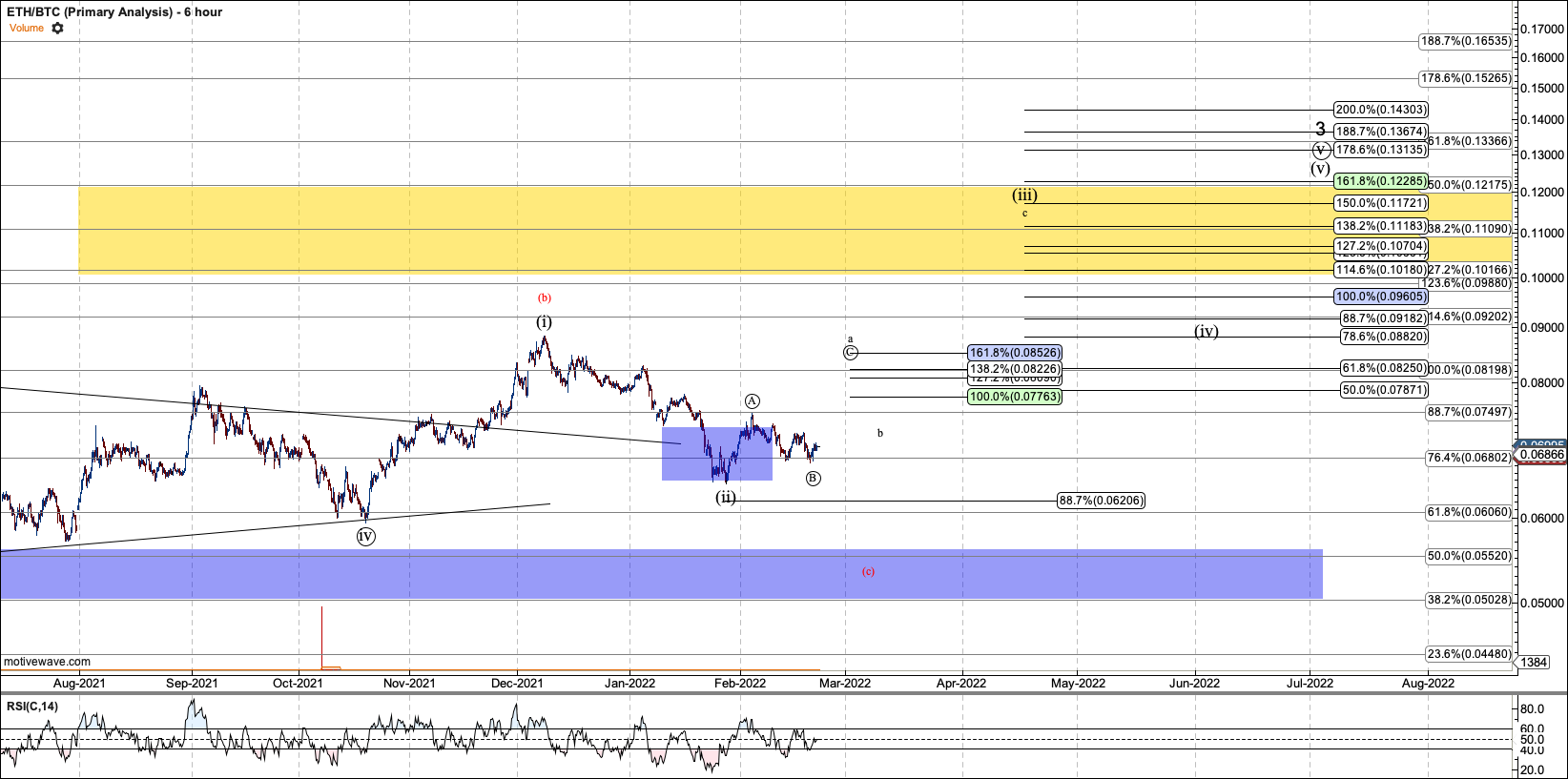 GBTC
Per past reports, I don't expect bulls to prevail GBTC until it reaches $17. However, as long as over $24, there is a chance for the setup shown here. The alternative red bullish count on this chart was invalidated.