Nightly Crypto Report: Bitcoin Finds A Bounce
Short-term Traders:
General
Bitcoin finally found a bounce. We'll see what this bounce is made in the next day or two.
Bitcoin
Bitcoin found a bounce, but yesterday I expressed reservations regarding how low Bitcoin dropped. The top may still be in. To suggest another high in the red count is likely, Bitcoin should rally through $41,430. Below that, I favor the top being in. Technicals support the black count, but price leads technicals, not the other way around.
So far we have five waves off the low at $37,410. In black count, the (A)-wave is complete, or nearly complete. The test of this bounce will come with a drop in red-circle-ii/black (B). A break of $37,410 confirms the bearish view.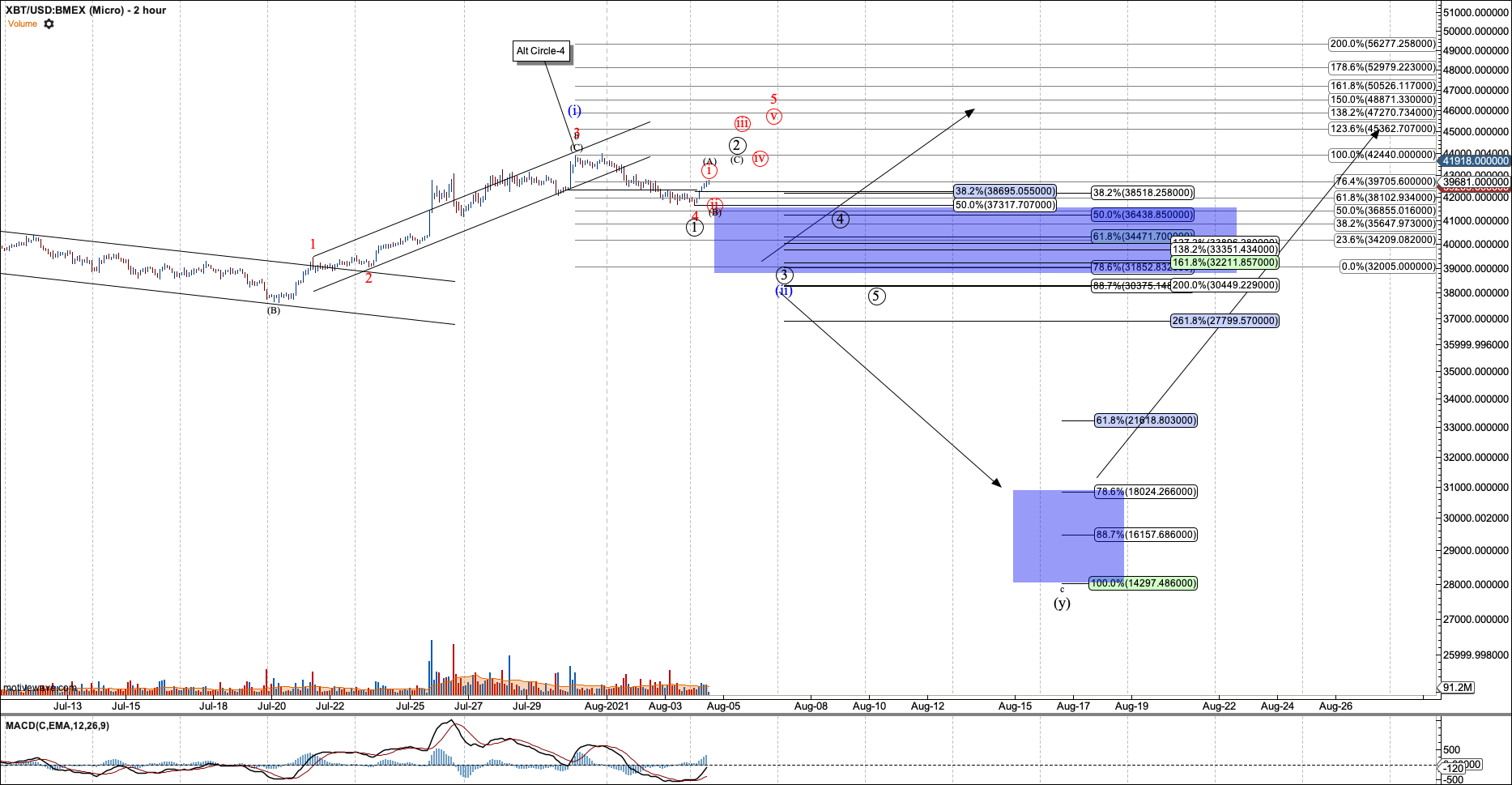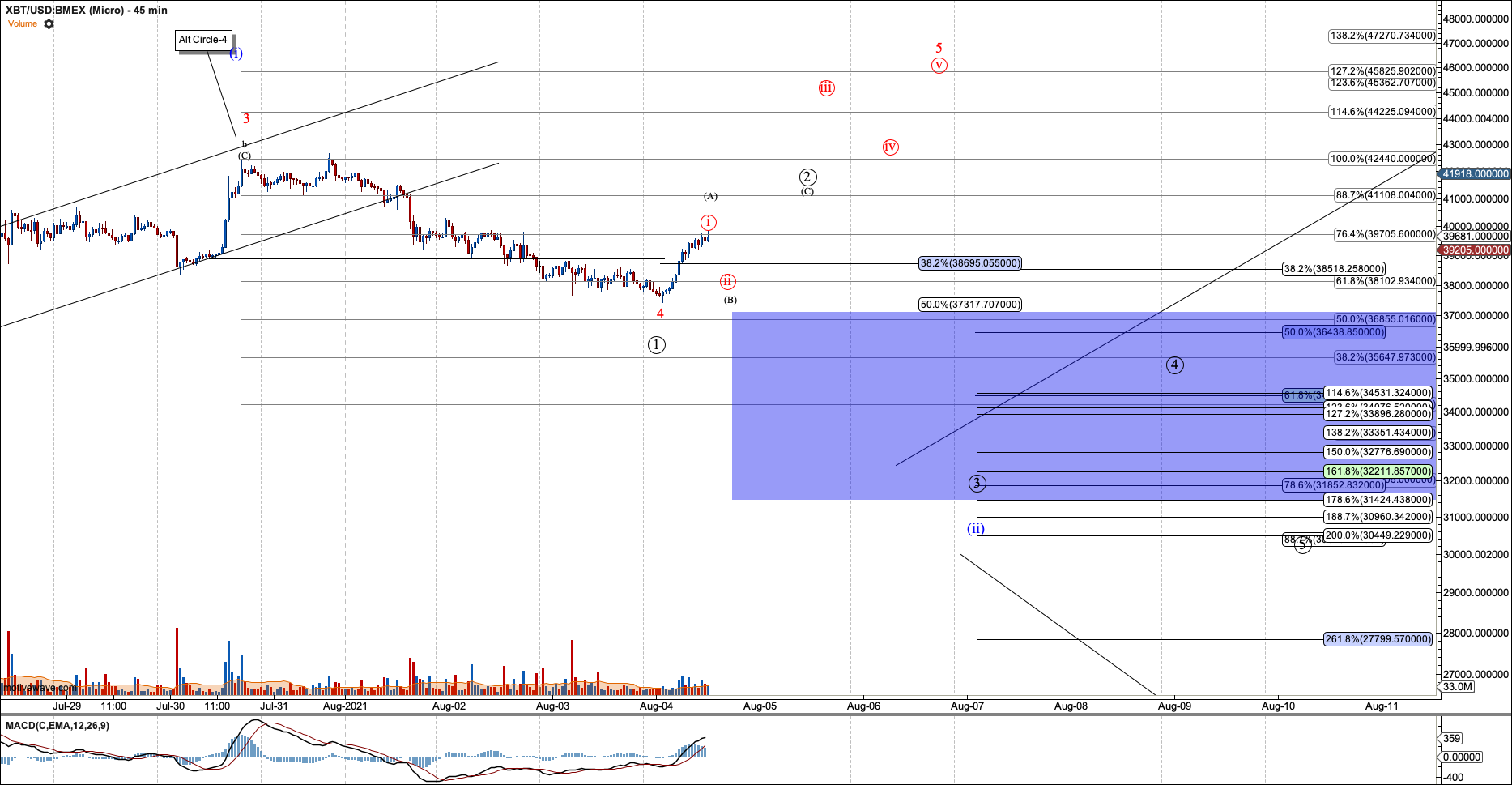 Ethereum
We can basically say Ether has seen one more high. However, fibs suggest it runs to $2850, at least, before topping.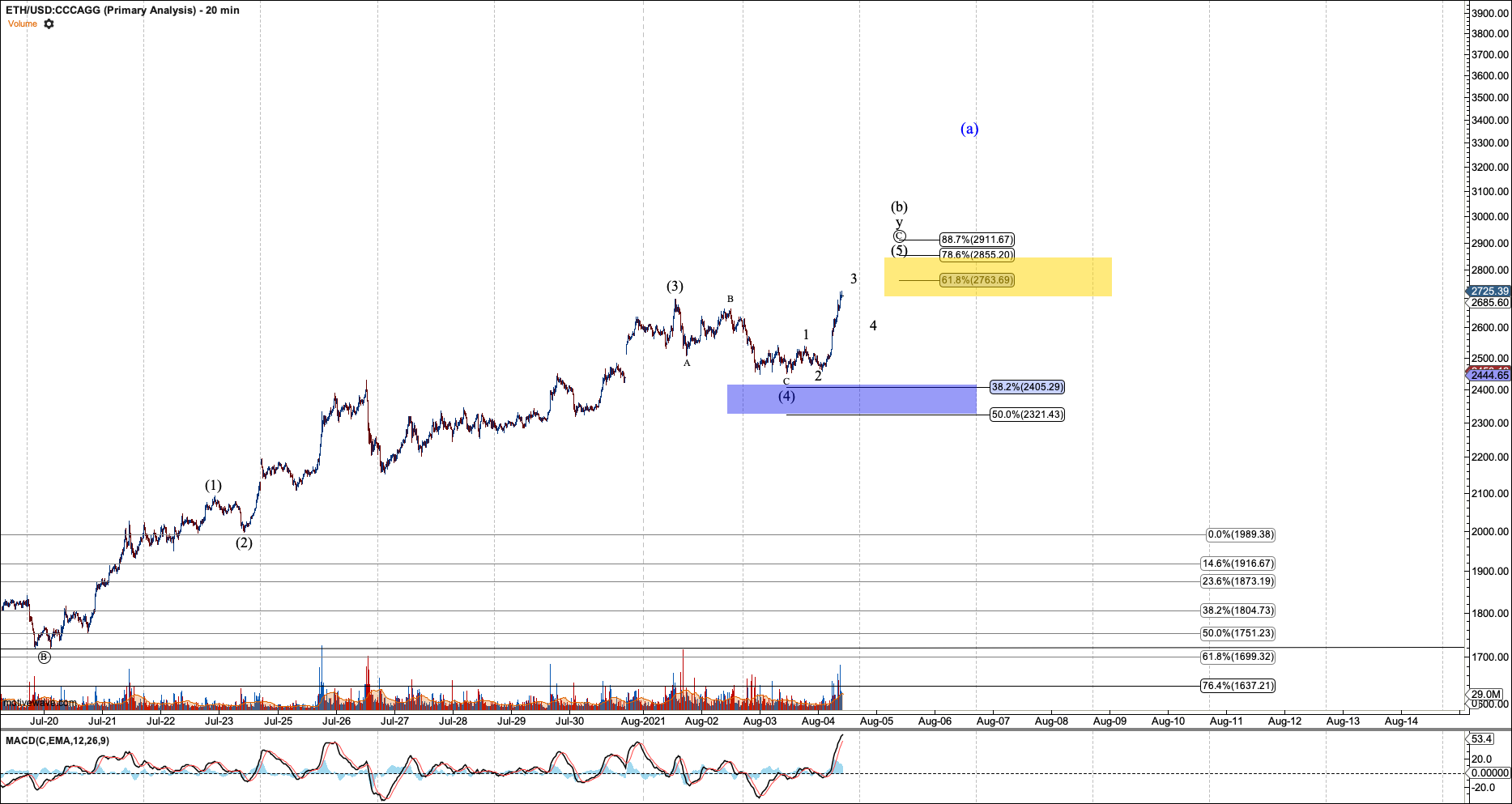 ETHBTC
In the blue count, ETHBTC is putting in the more complex triangle described in the webinar. A bearish triangle is still possible as well below 0.776. Above that level, the blue count is invalid and we are in the black count.
We are close to where I'd expect the blue d-wave to top, between 0.071 and 0.075.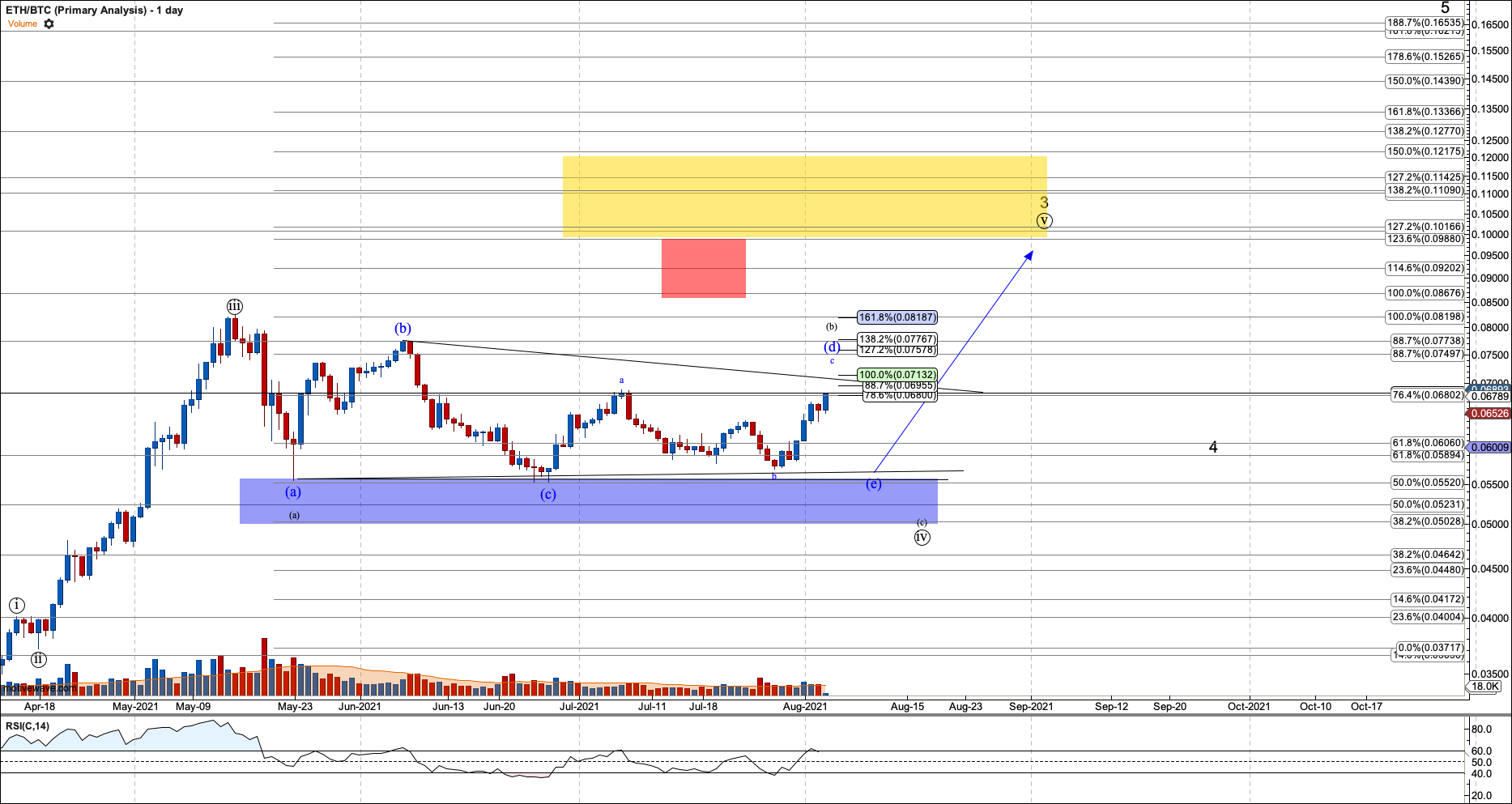 GBTC
GBTC has come off support, so it continues to support the potential of one more high. That remains valid over $30.39.