Nightly Crypto Report: Beginning of the Correction's End?
Bitcoin and Ether fell through the floors formed over the last few days. Hopefully, this is the start of completion to this neverending correction.
Bitcoin
Though $28,257 has not broken, I am inclined to remove the red count. I'll be forced to reconsider that move over $29,640. Nonetheless, despite today's move down, it is quite a ways to $28,500, the ideal level for wave-(iii)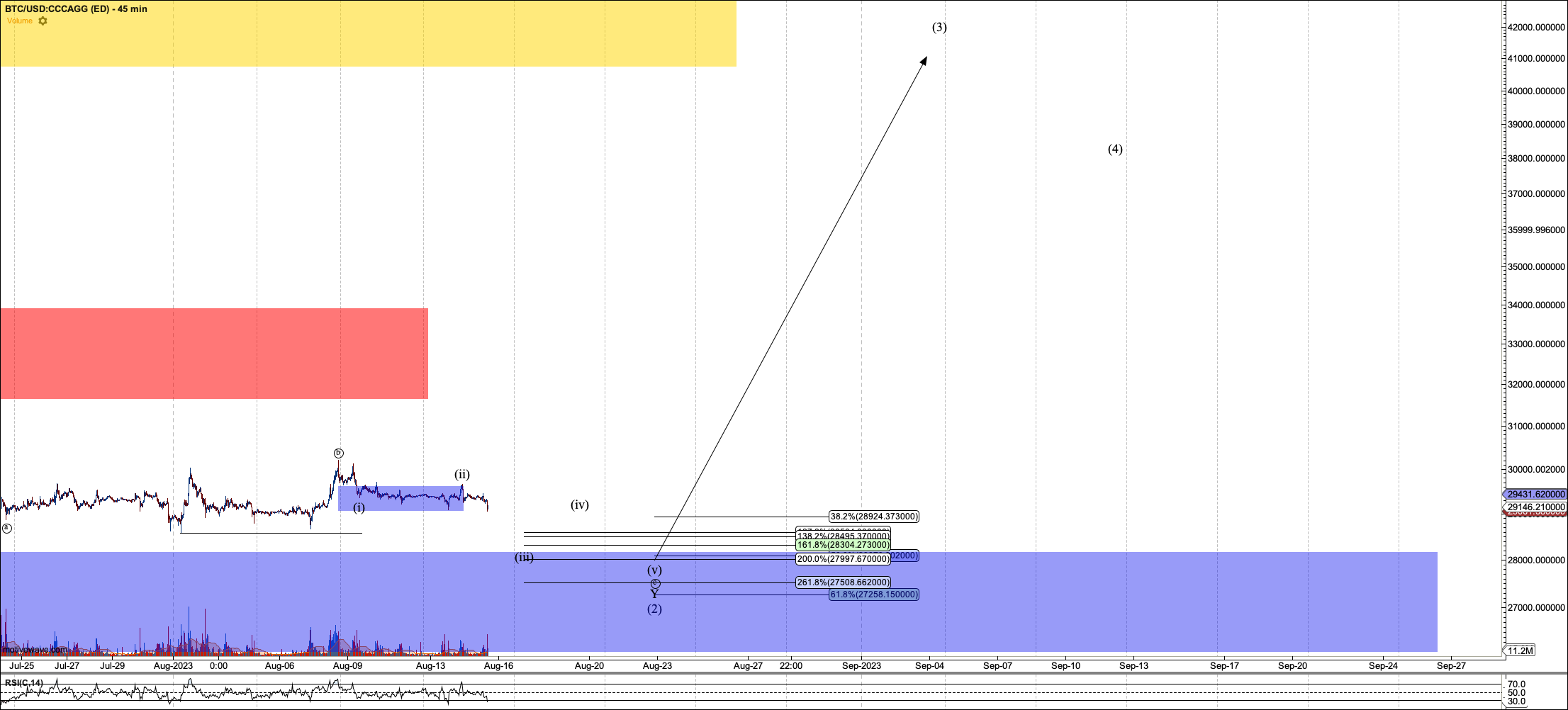 Ethereum
Ether hit the perfect fib for wave-(iii) but looks incomplete, so there may be one more nano low before (iv) starts.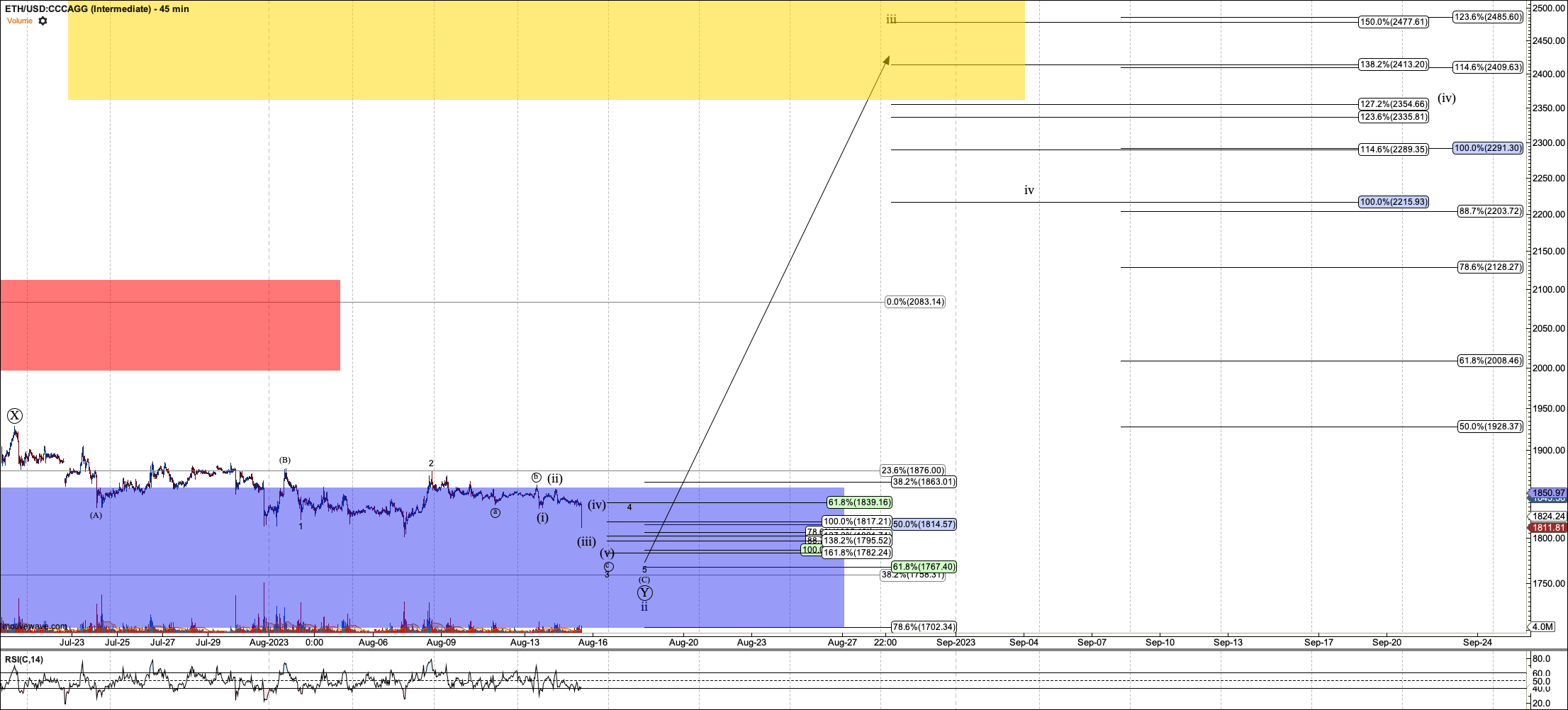 ETHBTC
It takes five waves over 0.065 to indicate that wave-(C) has bottomed. Until then, it should form wave-5 into the 0.058-9 region.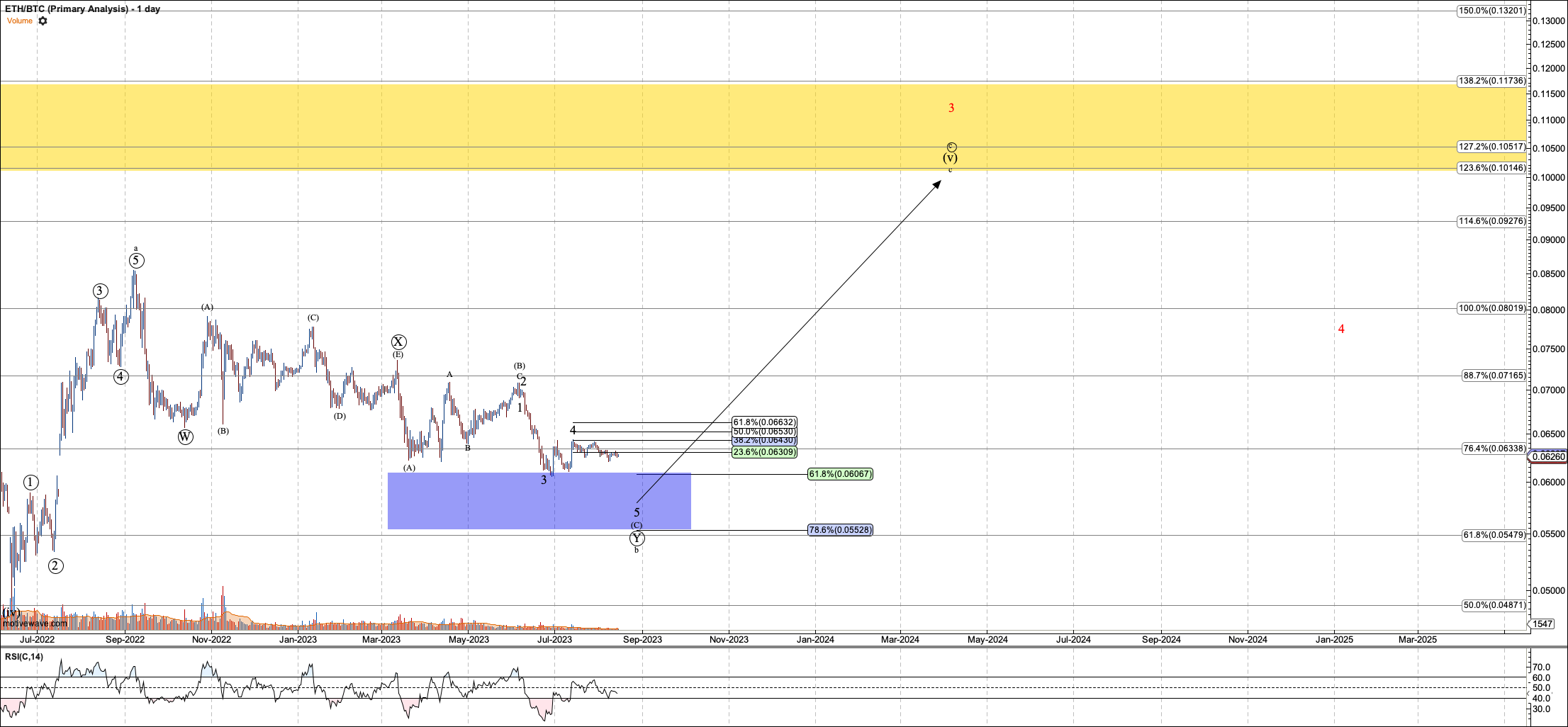 GBTC
GBTC has moved down a little but shallow in comparison to the moves in Bitcoin and Ether. But at least circle-2 continues to hold.