Nightly Crypto Report: Batten Down The Hatches
With yesterday's failure to complete five waves, I can finally remove my weak red bullish count. That leaves us with a bearish outlook. I don't consider a bullish path impossible. Nothing ever is. However, a probable bullish path in the short term is not evident at this point. 
Bitcoin
I removed the red count, and as long as under $42,500 Bitcoin is set up for an immediate drop in the black count. For now, BTC is in a nano pullback upward in nano-2 before that drop should begin. 
I have a new red count which is an alternative bearish path. It suggests the fifth is an ABC and the projection is less likely to drop below $28K, where a full impulse in the black count can take BTC down to near $24K. This red count is based on the potential that the large C off the ~$60K top is a 'non-overlapping diagonal'.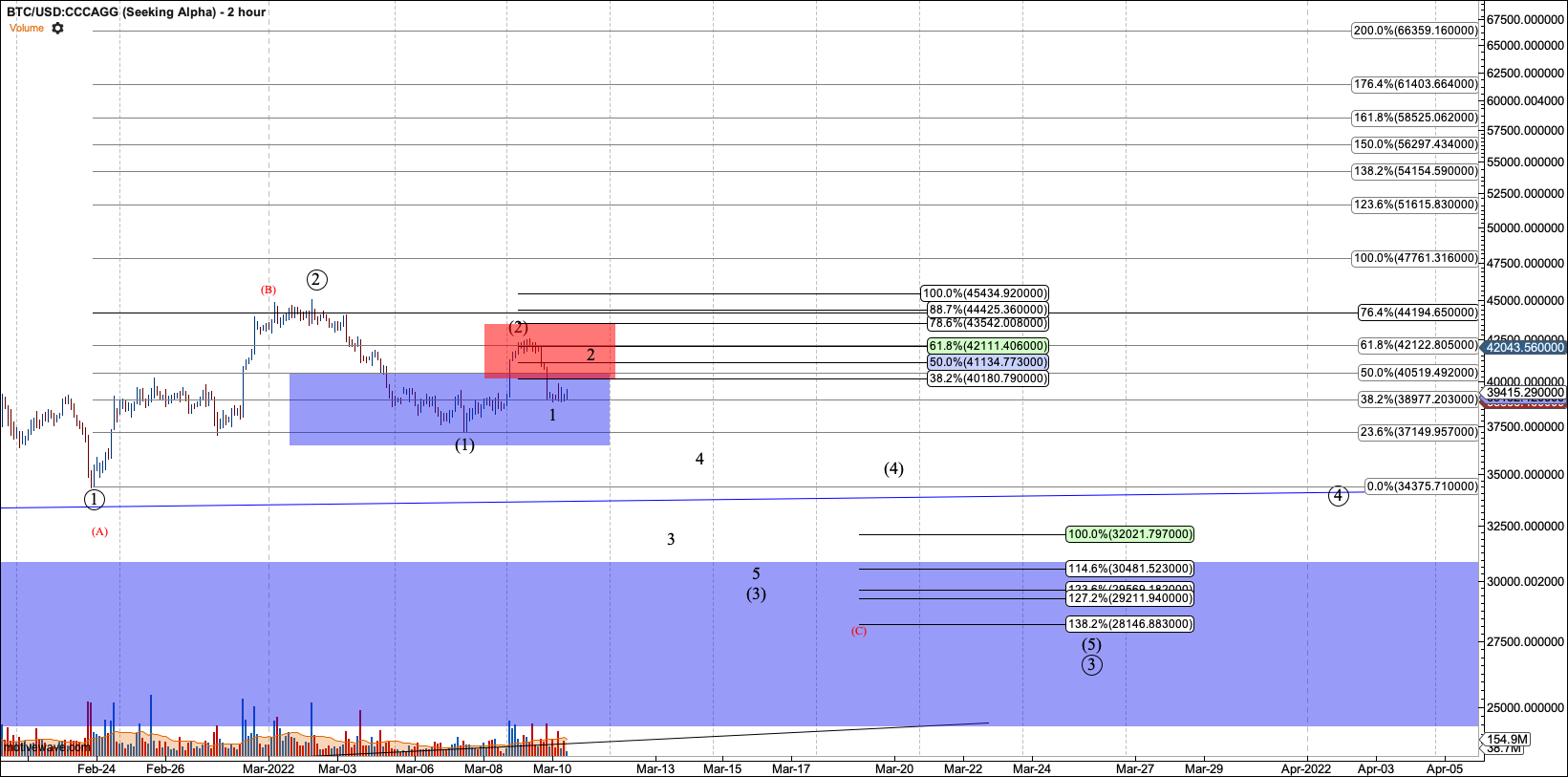 Ethereum
Ether is likewise setting up for an immediate drop and I have removed my weak bullish red path. Bears will want to keep Ether under $2765 or the bearish train will slow down.
Also, like Bitcoin, I've added the alternate bearish path in red. This is an ABC, built on the potential that the move down from all-time highs was made as a diagonal. In that view, Ether will likely hold $1700-1800 rather than drop down to $1500.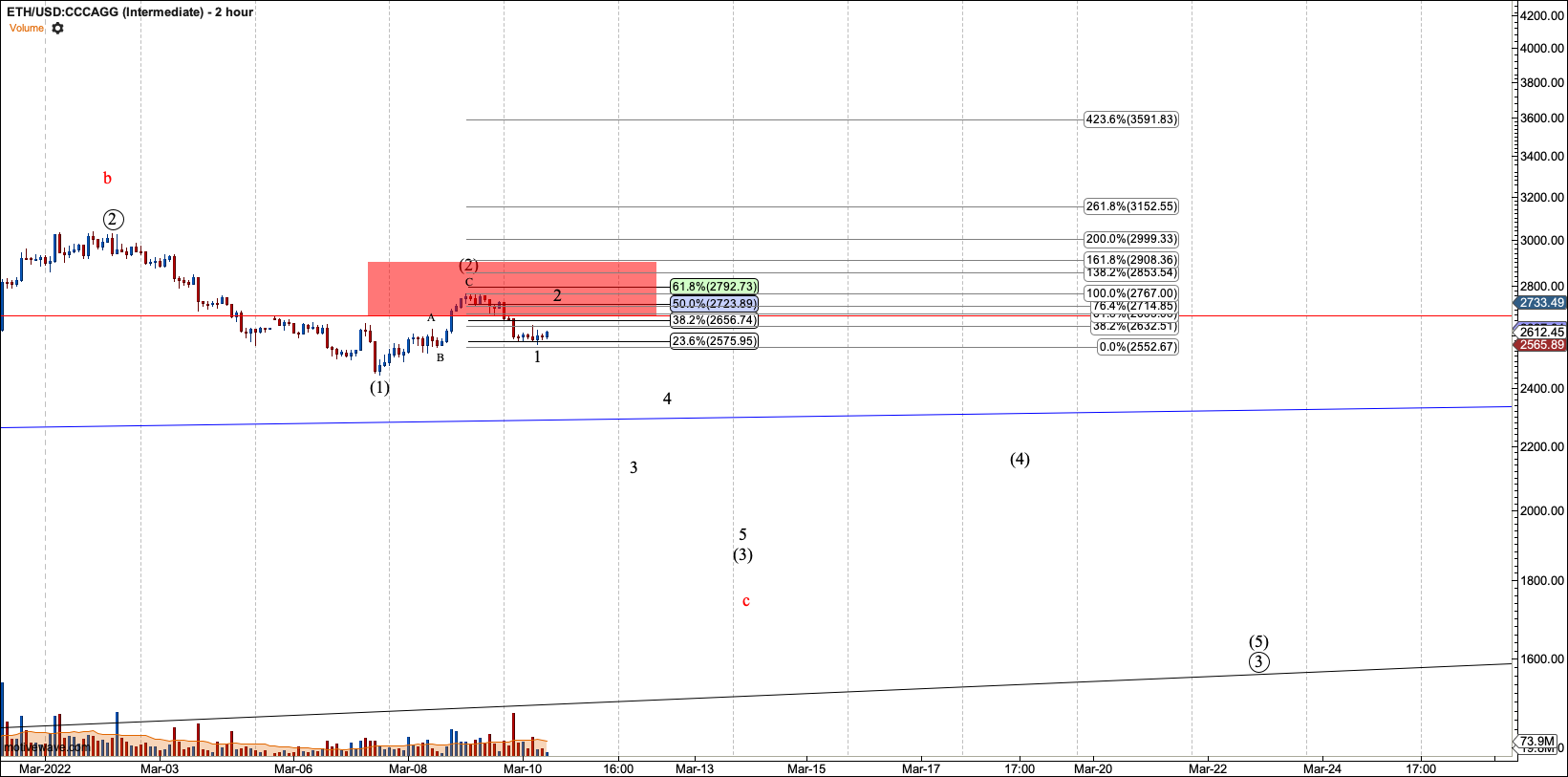 ETHBTC
This pair finally broke my black count, I have it squarely in red (C) toward the 0.05 region.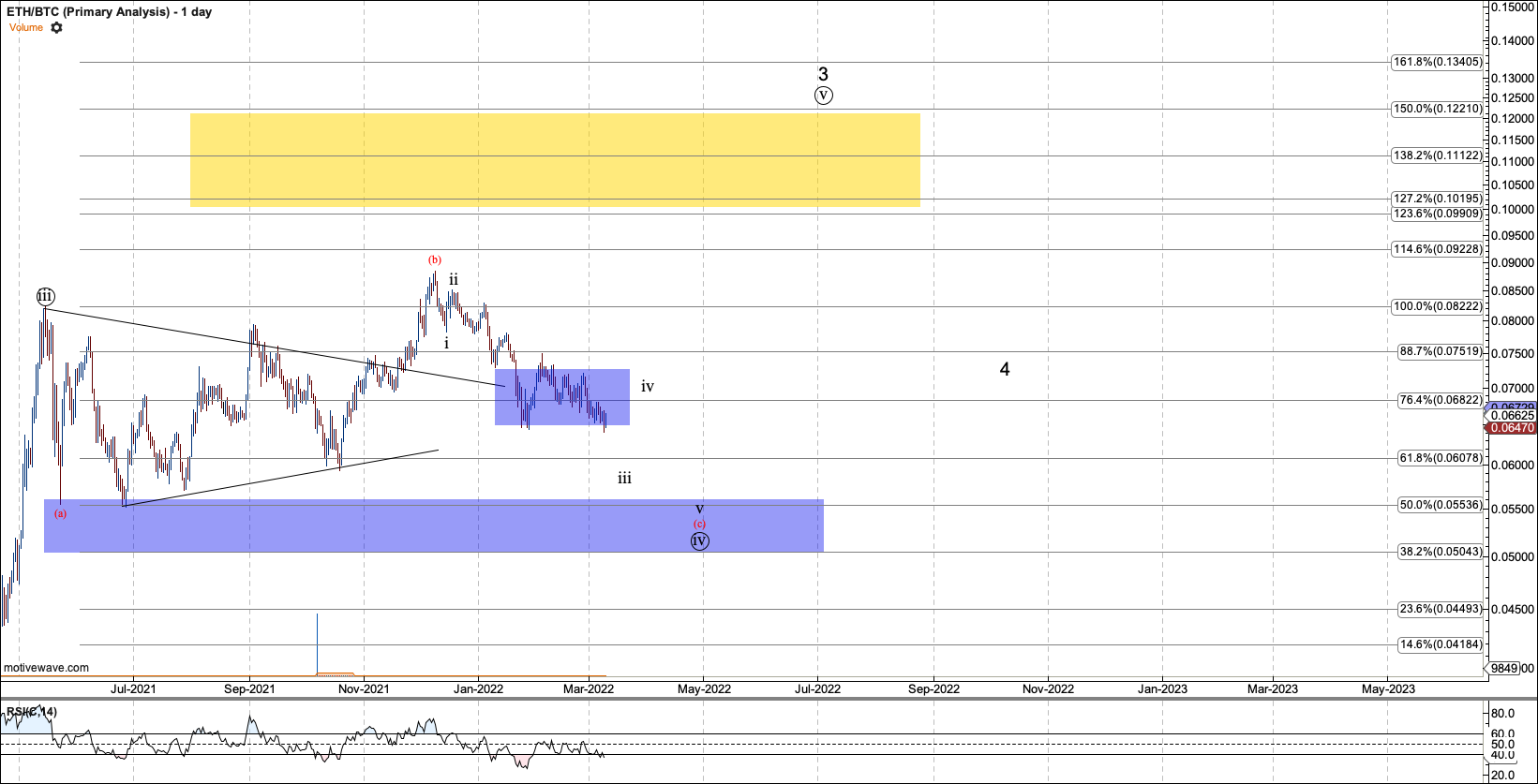 GBTC
With the breakdown in Bitcoin, GBTC should now drop into the $17 region with the chance it drops down to the $15 region.