Nightly Crypto Report, August 29th, 2023
Fakeout or Breakout?
Long-term Traders:
Intermediate charts and write-ups are included on Sunday's reports. 
Housekeeping:
NA
Micro:
General
After news that Grayscale won its lawsuit against the SEC crypto in general blasted off, taking Bitcoin and Ether through resistance. But we don't have five waves yet. So, is this a news-driven trap, or the catalyst for a third wave? It depends on what is next. 
There is something about the structure I need to warn about.  Ideally, we are starting a big move higher. However, if recent lows are taken out the structure has changed and the targets I was looking for ($24,200 BTC and $1470 ETH) are not likely to hold. I expect the larger degree supports to get challenged ($18K BTC and $1250 ETH).
This makes sense with respect to wave structure, but also consider sentiment. Certainly many have started to chase this move, possibly with leverage. If today's candle is taken out I expect a lot of accounts to blow up as stops are hit. In other words, the inverse of today is likely to bring a liquidation event. 
Bitcoin
Bitcoin needs to continue higher in five waves now that it has broken over resistance. The diagonal for wave-1 is a recipe for a deep 4th and fib support is less reliable. However, it invalidates below $25,380 and ideally holds $27K. 
If we see failure along the way then Bitcoin should go challenge $18K in the red count.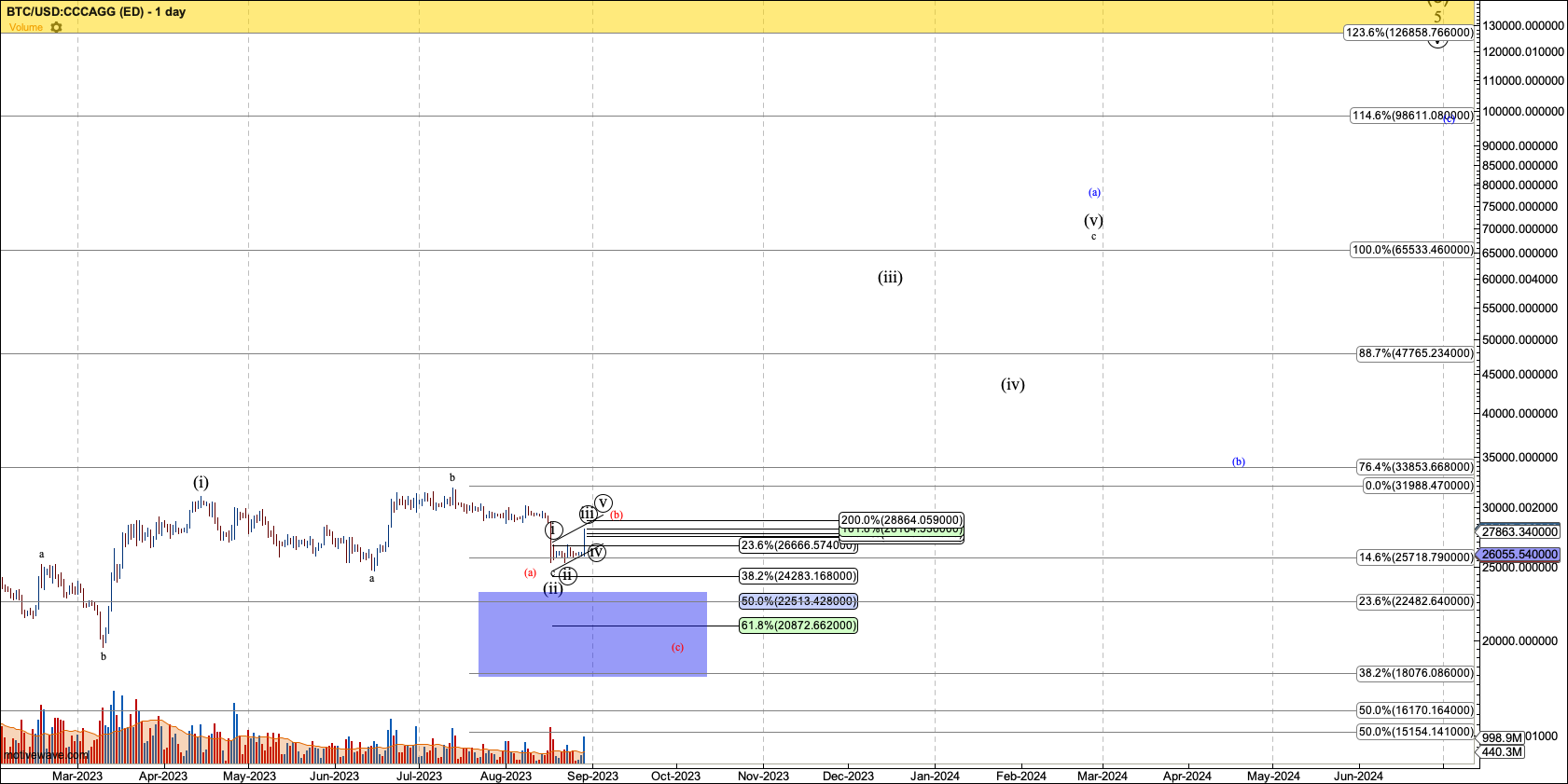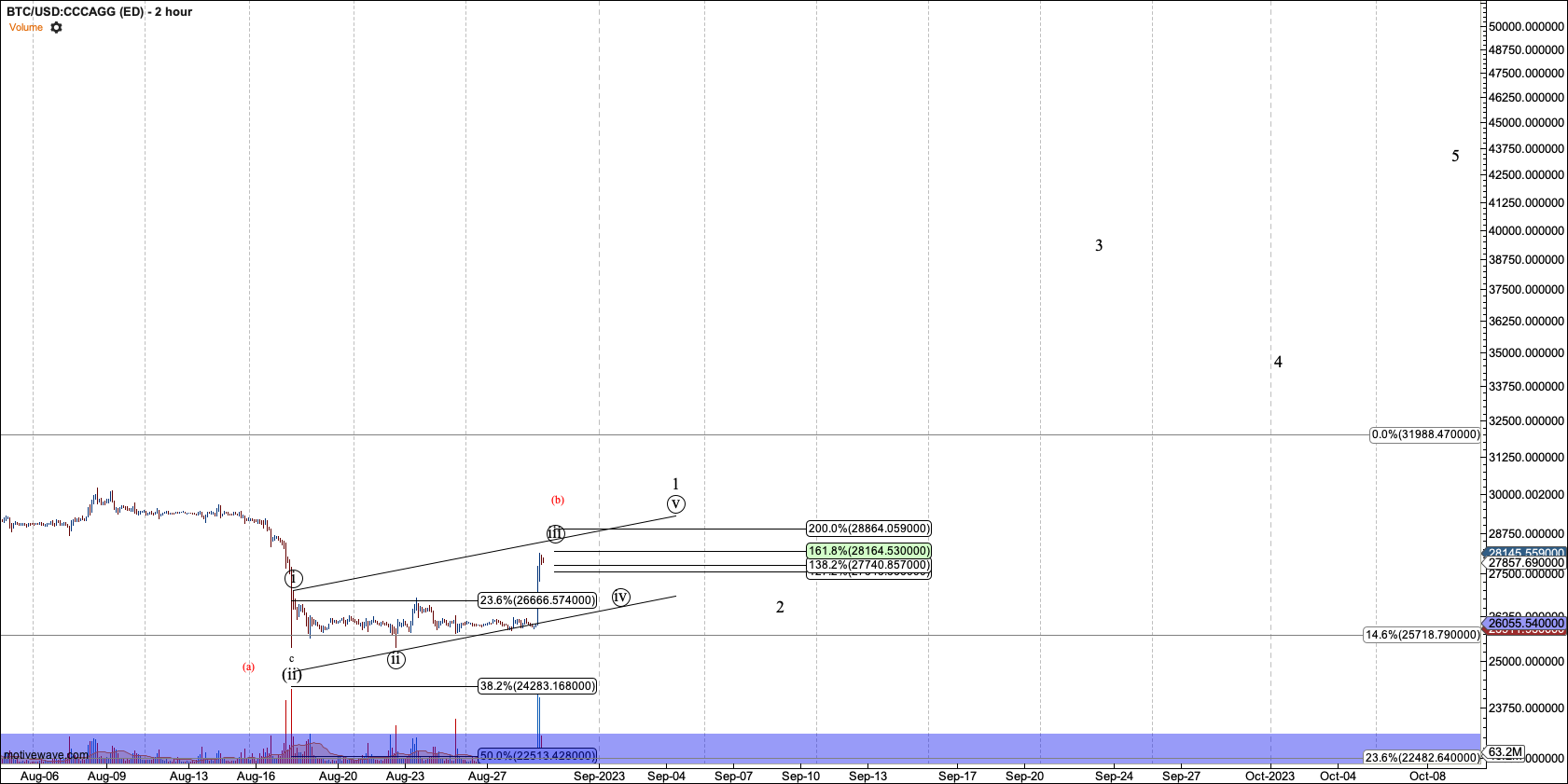 Ethereum
Ether needs to continue higher to form five waves over $1800 and hold black wave-(ii), to be determined once wave-(i) tops. If it fails the red count is in play which should press $1250 support. 
Zoomed in breaking $1680 from here would give early signs of failure.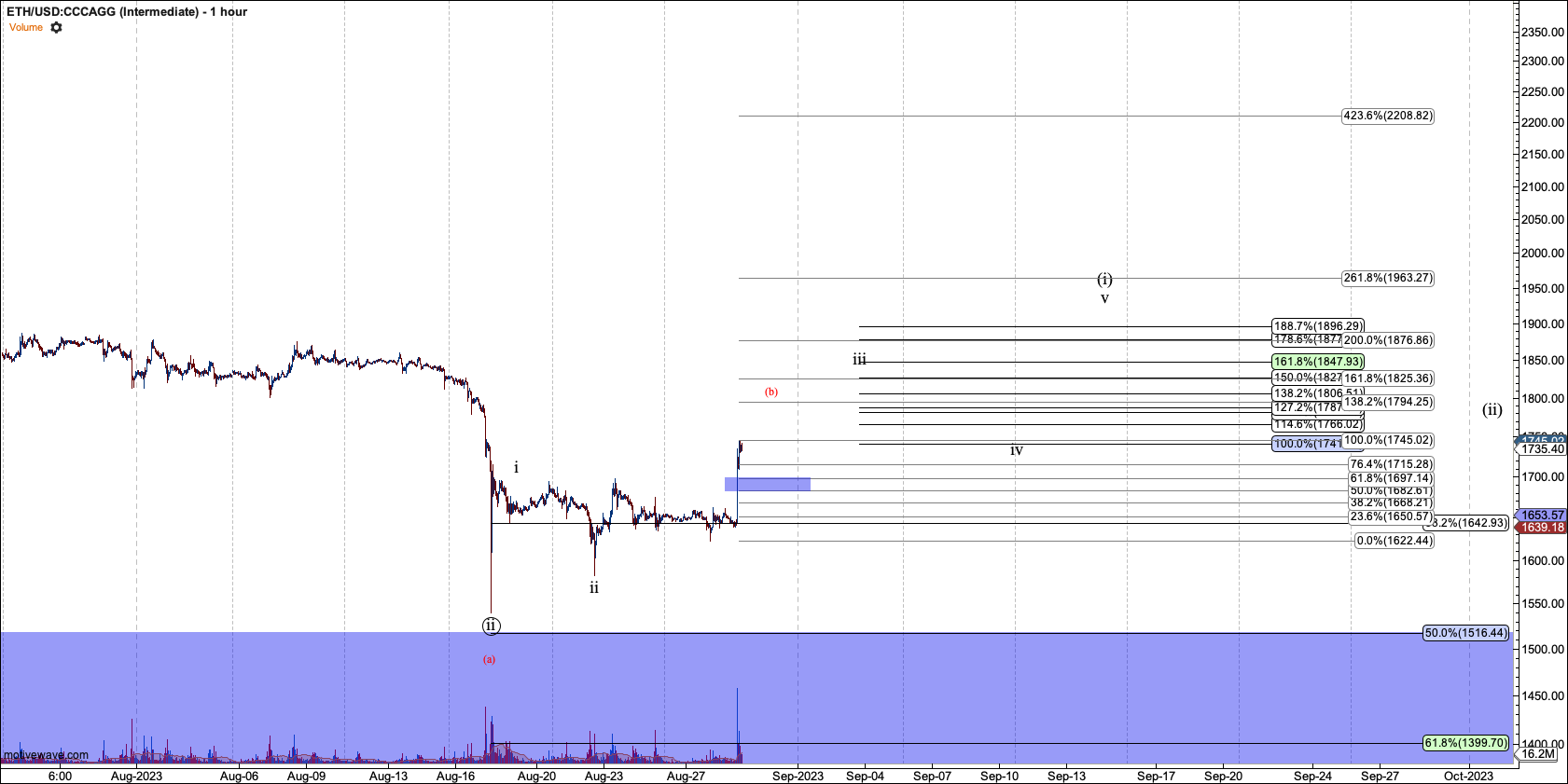 ETHBTC
Today's news catalyzed a move up in the USD charts, this pair may have received its needed kick to go lower. In that light, I still expect another wave lower in this pair unless it sustains over 0.065. If the case, I will have to consider the C wave truncated.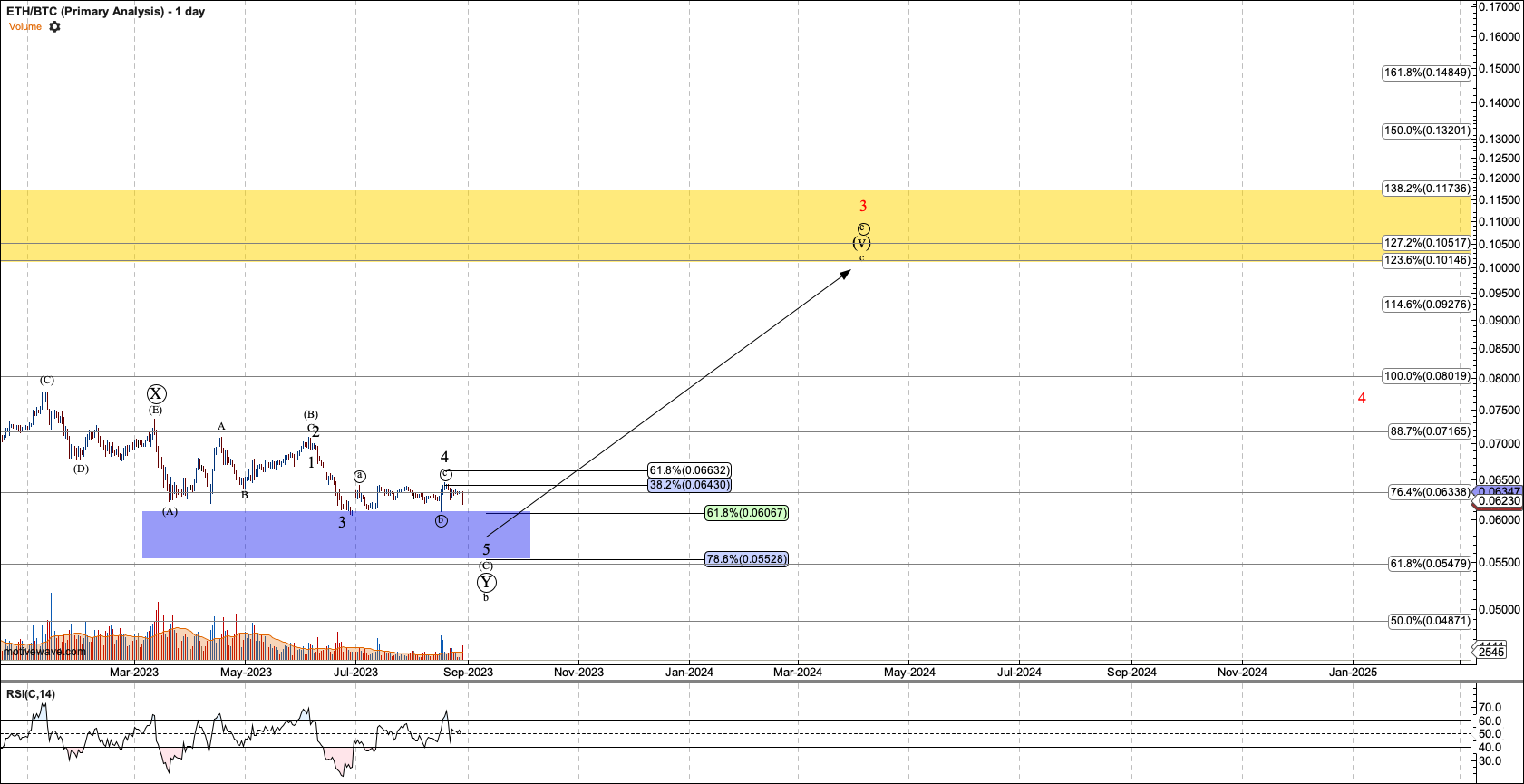 GBTC
GBTC's large candle did not start from a legitimate impulsive base. That means we have to give some skepticism to this move. In that light, a high b is the means by which bulls will get trapped by this move.
However, the structure says to me that the b wave will be very full near $23. So, if it can't take out support after $23, GBTC should continue directly to between $31 and $33. Or at least the probability of that outcome is high provided support is not taken out. Currently, support is at $19.30. And, if GBTC hits $23 support will be near $20.