New Lows On The US Dollar Could Signal More To Come
This week we saw the DXY continue to move lower breaking down below the November lows, thus giving us further confirmation that we have indeed struck a longer-term top on the US Dollar. In addition to breaking the November lows, we also broke just under the well-established trend channel that we have seen hold going all the way back to October 2018.
From here we need to hold under the 98.54 high to keep the most immediate downside setup intact; however, I would prefer to ideally hold under the 97.84 level if we are truly indeed in the heart of our wave 3 of (C) down off of the October highs. The next downside pivot that I am watching to give us additional confirmation of a top currently comes in at the 96.06 level and then the 95.77 level. Moving through these levels should open the door to eventually seeing a move back below the 88.29 low that was struck back in January of 2018 to finish off wave (C) of a larger wave ((B)).
Should this move back over the 98.54 level prior to taking out those downside pivots, it would open the door to the red alternate path which has become less probable with these breaks. That said, the red path would suggest that this still needs to grind higher into next year back over those October highs prior to seeing a larger degree top.
As I have noted previously, because we are likely dealing with a larger diagonal up off of the 93.19 low, once this does indeed top we should see a very swift move back to this level as this is the origination point of the ending diagonal and therefore the initial target zone upon a reversal out of this pattern. If that 93.19 level gets taken out, then we should ultimately see a move back below the 88.25 low to complete the larger degree corrective pattern on the DXY. So with that, I am still very much looking towards the downside setups and will remain quite cautious on any trades to the long side on the DXY in the immediate future as the pressure remains firmly down on the DXY for now.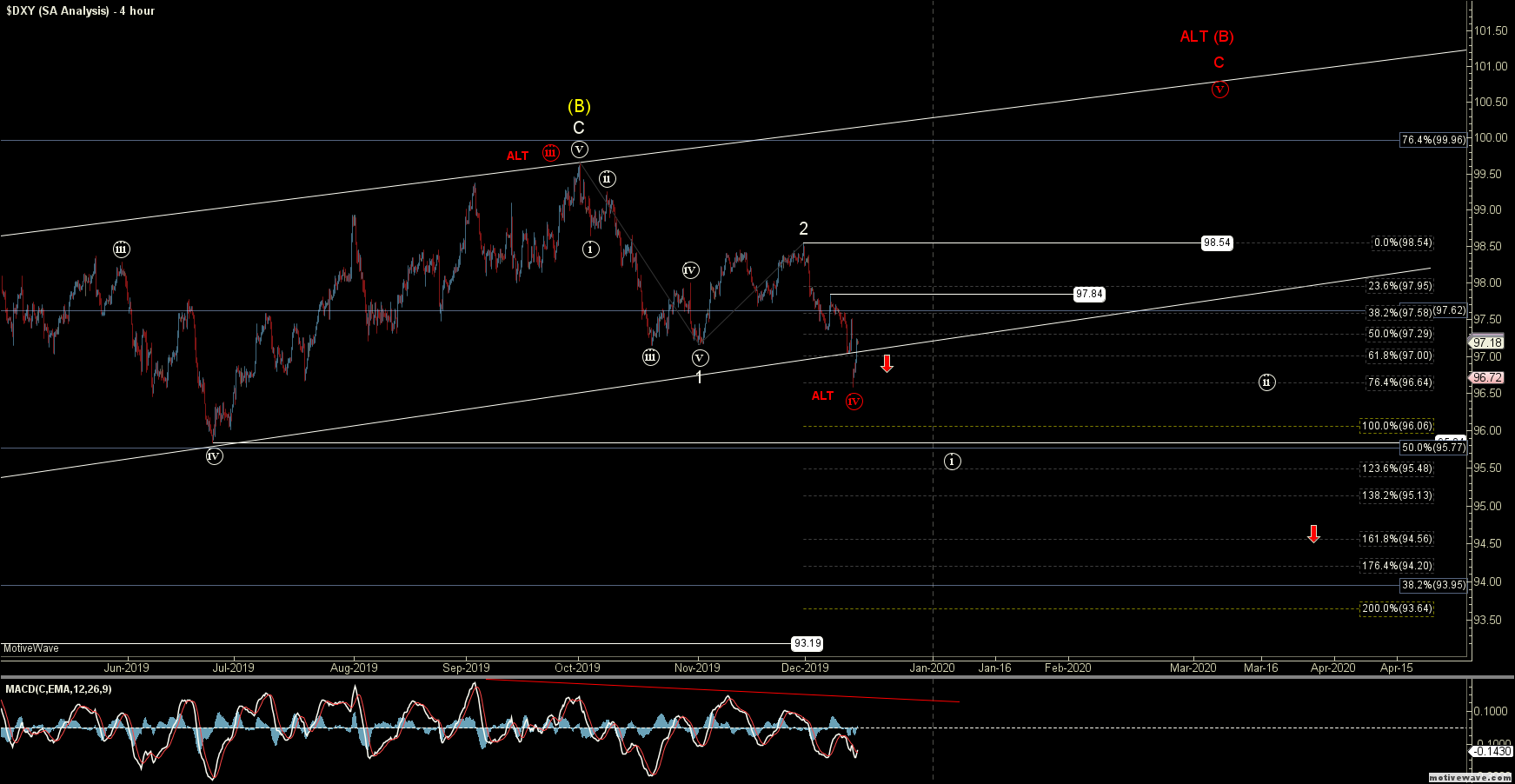 $DXY (4 hour)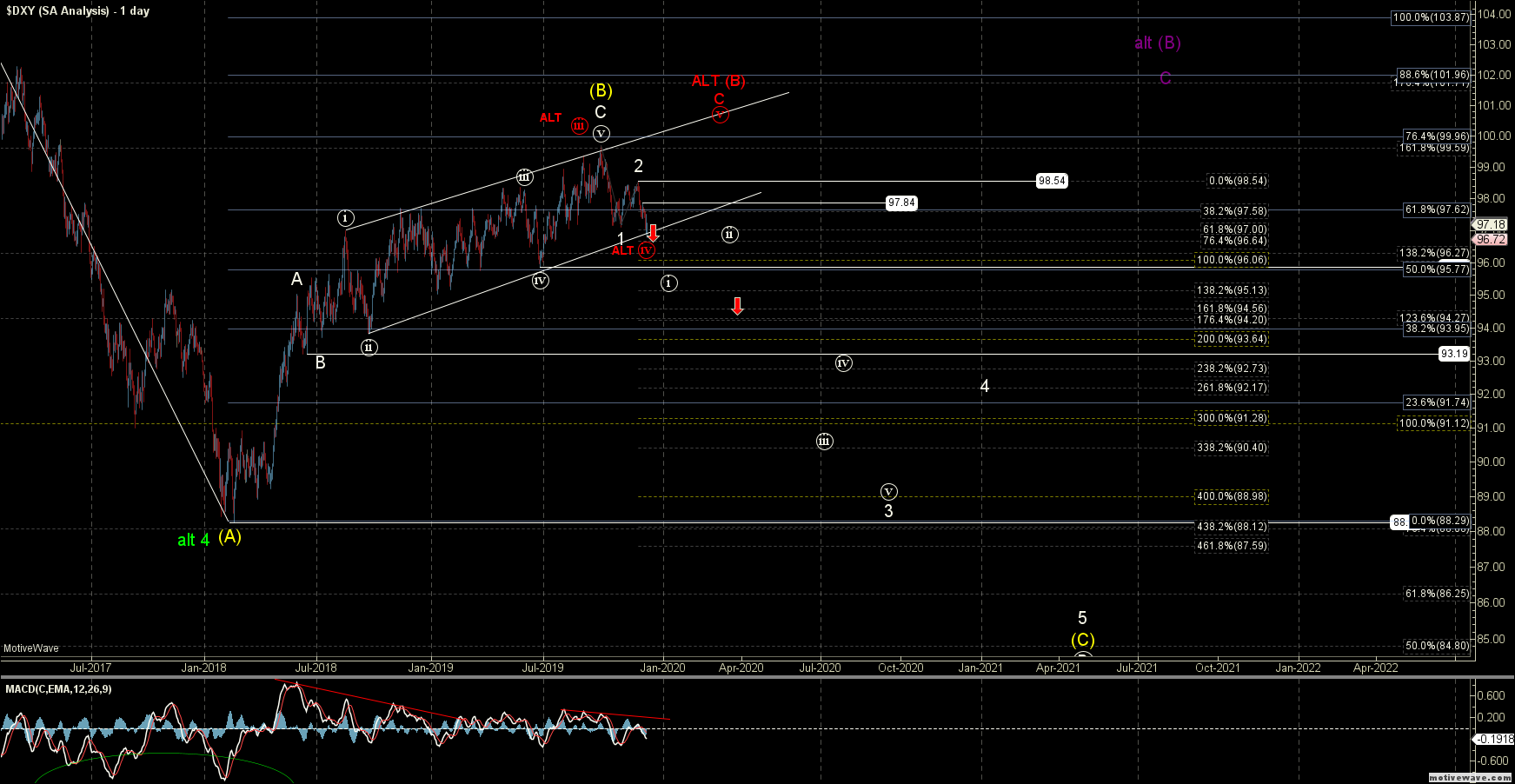 $DXY (1 day)