Need To Complete 5-Up To Get Aggressive In Metals
Sorry I did not write this last night, but I was simply exhausted after the 25 hour fast for Yom Kippur.
First, I want to start with something I posted this morning as an alert:
"I want to make something VERY clear. I am tracking a potentially bullish structure developing off the recent lows in metals. Have we actually completed that structure yet? NO. Do we have a reason to get aggressive on the upside until that pattern completes? NO. And, that is why I took profits on a small upside silver trade earlier this week when we approached the 1.236 extension. I have no guarantees this will complete 5 up. But, right now, the set up is certainly in place to do so. And, once it does, then we can begin to trade the long side aggressively.
So, please know where and when one should be trading the metals aggressively before you jump in with both feet . . and leverage.
Right now, I am seeing a micro i-ii potentially develop here for wave (v) of 3. 20.20 should hold for this set up."
But, I also want to note that as long as GC and silver hold their respective pivots, I can continue to reasonably look higher. The question will be if the initial 5 waves up is as a standard Fib Pinball structure (as I am currently tracking), or if it morphs into a leading diagonal. The leading diagonal does have some potential due to the initial rally in silver. But, for now, I am tracking the standard structure, and I will certainly let you know if I have to modify that expectation.
GDX is still lagging a bit. Yet, it has a potential [i][ii], i-ii structure in place, which if it triggers to the upside, should provide us with a nice 3rd wave move to the 29 region. Clearly, it has to break out over its pivot to follow its brethren, and then retain that pivot as support to complete its potential 5 waves up.
But, the main point is that if you choose to trade this structure, please recognize that it is still somewhat speculative. Yet, once we do complete 5 waves up as outlined above, then pullbacks will be buying opportunities and we can even begin to trade the metals complex much more aggressively to the long side.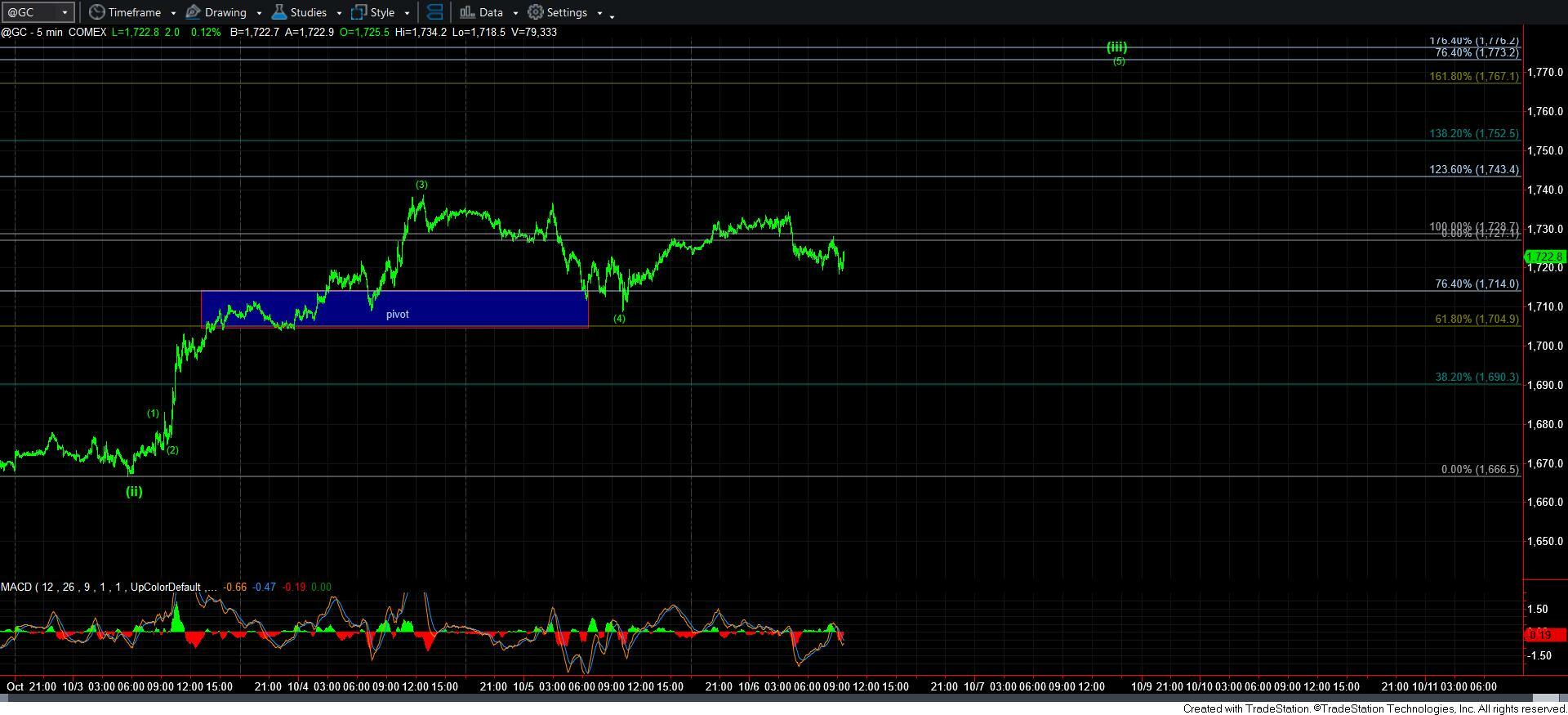 GC8min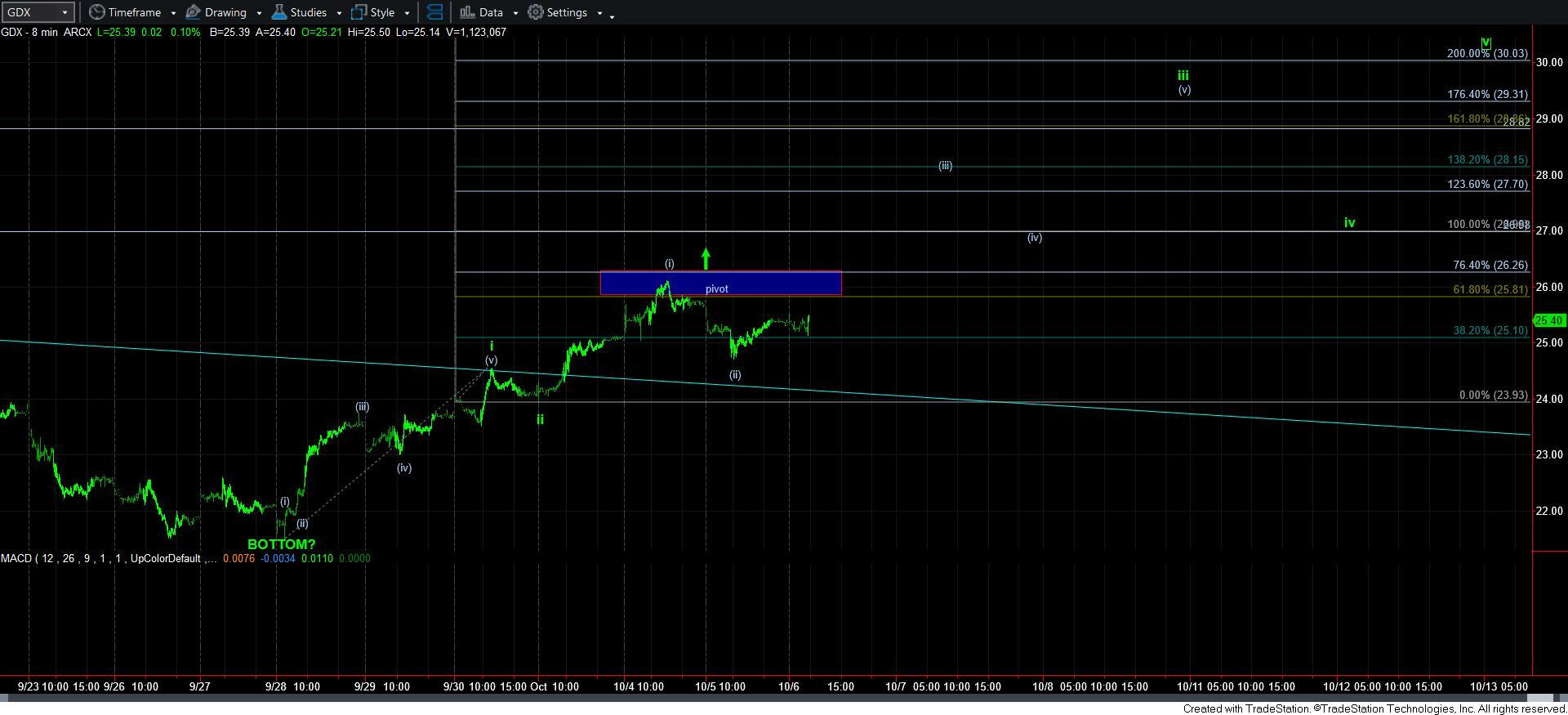 GDX8min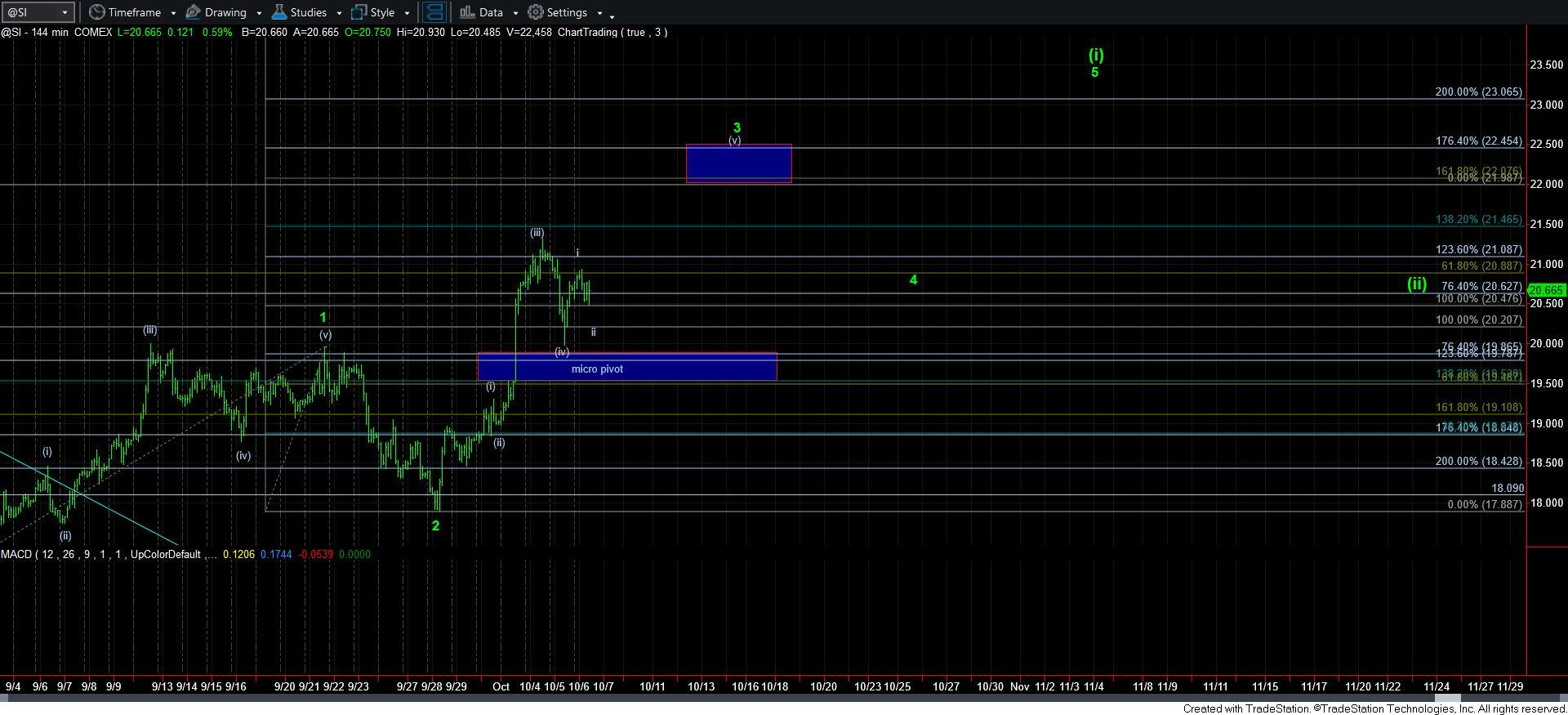 Silver-144min