Near-Term Pressure Up in Russell 2000
The micro action in the Russell 2000 (RUT) and its Emini Futures (RTY) up off of the 12/3 low is still very sloppy with a lot of overlap. It's very difficult to count this as an impulsive wave structure, but the shallow retracements also make counting it as a diagonal a bit problematic.
If we are indeed in a diagonal up off of that 12/3 low, then my base case is that we are still finishing up wave 3 still needing yet another wave 4 and 5 to go to complete the pattern. This fits with what I am seeing on the NDX, so I am again considering this my base case at this point in time. I would need to see this move below the 1653 and then 1621 levels to suggest that a top has been struck in the larger degree wave (iii) or ((a)) on the daily chart but as long as that level holds the pressure will remain up at least in the very-near term.
I will note that if this continues to grind higher up towards the 1706-1714 zone without getting much of a retrace, then (although sloppy) it would begin to look more like an impulsive wave structure up off of that 12/3 low. For now and in either case as long as 1653 holds, the near-term pressure will remain up.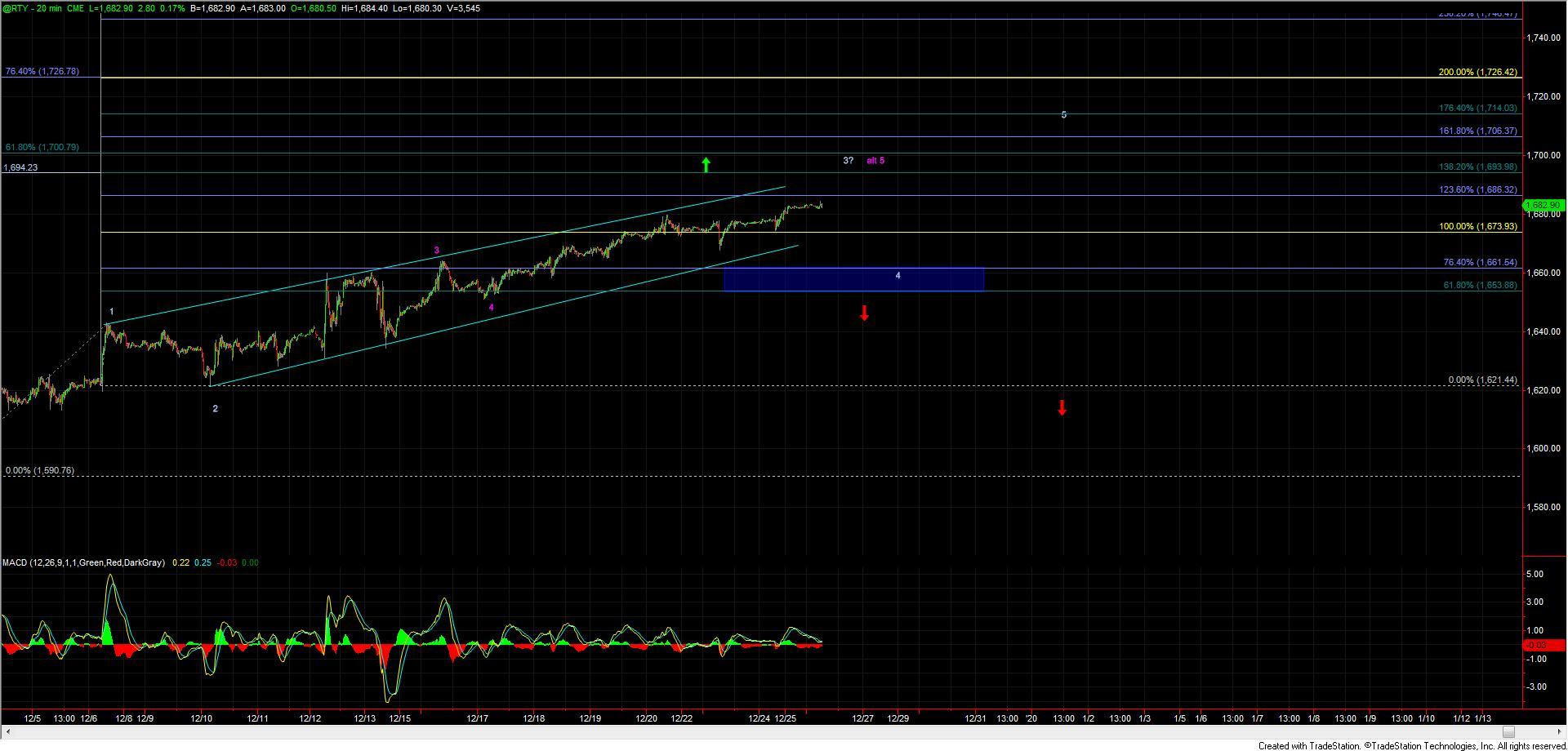 RTY 20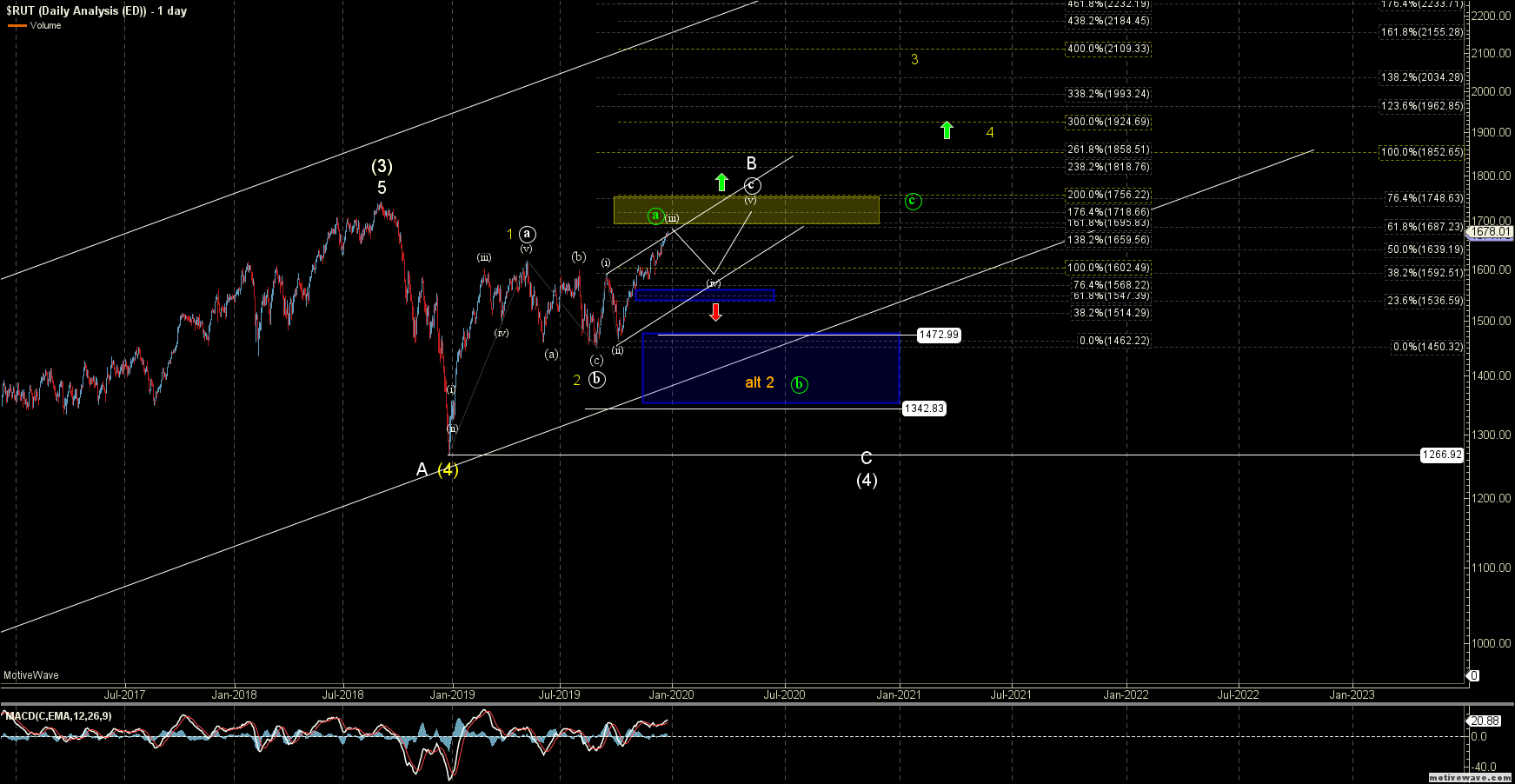 $RUT (1 day)