Near-Term Pressure Remains Down
We are now deeper into the support zone for the potential wave iv on the Nasdaq 100 and are well below the low that was struck at the 14729 level, thus giving us enough waves in place to consider the wave (c) of iv completed.
However, there is still no sign that this is indeed the case just yet, and we still would need to see a full five-wave move up off of the lows to suggest that a bottom has indeed been struck. This would then need to be followed up with a break back over the 15218 level overhead and then a move over the 15362 level.
Unless and until we see that five up then this still likely has a bit more work to do to the downside as we are still in the middle of some key fib support levels with the next key level coming in at the 14413 level just below which is the lower end of the ideal support zone for this wave iv.
If that level breaks then it would open the door for this to have already formed all of the wave ((1)), which I am showing in blue, thus putting this already in the wave ((2)). This path does not fit as well with the other charts that I am watching, although I certainly could make a very good case for it on this chart alone.
For now, however, and under either case, we need to see a full five up off of the lows to take off the immediate downside pressure on this and until that occurs the near-term pressure will remain down.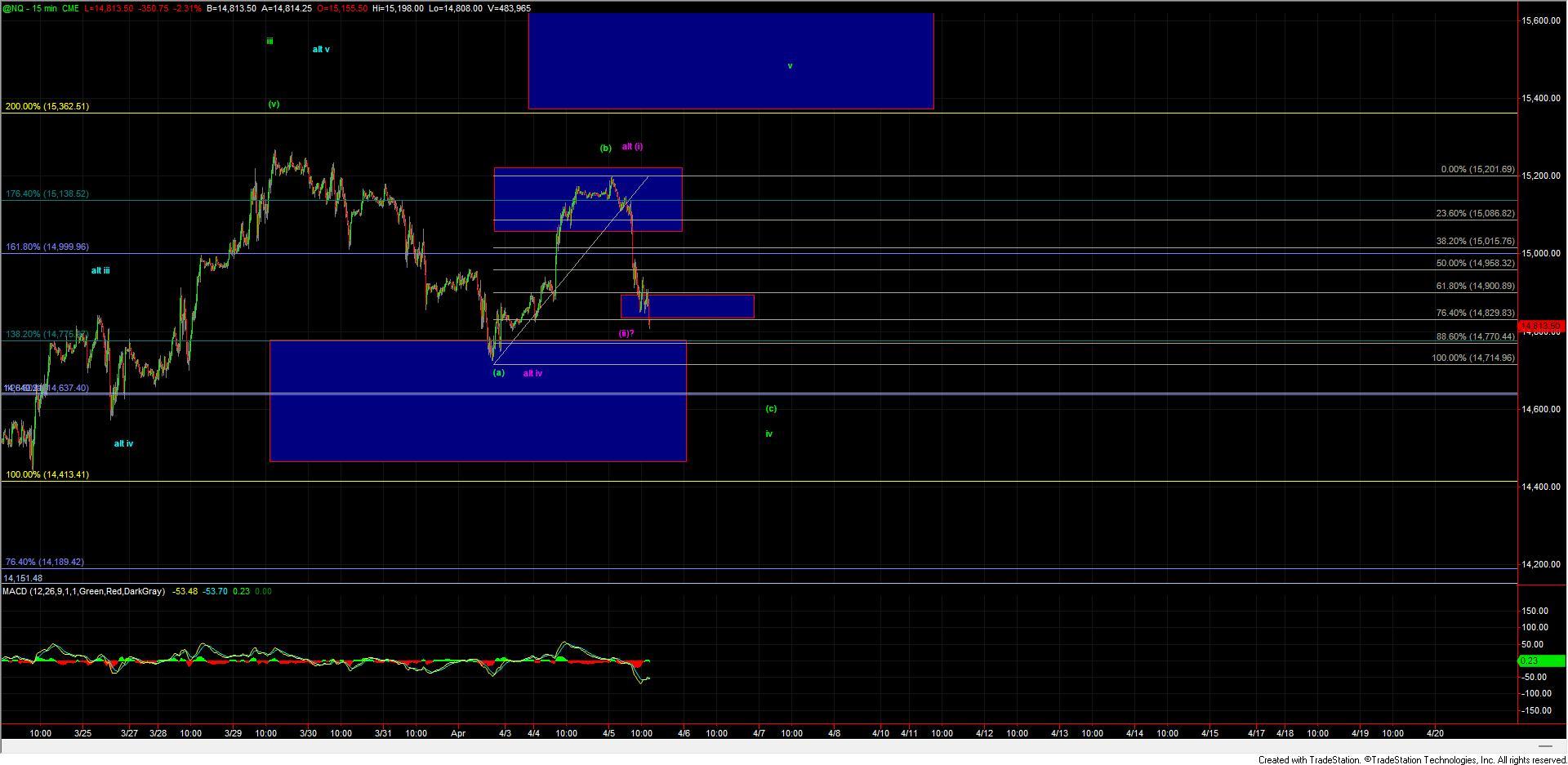 NQ 4512 15m