Nasdaq Following More Immediate Bullish Path
The Nasdaq 100 (NDX) and Emini futures (NQ) are still not in great alignment here, but the NQ does still look to be following the more immediately bullish path off of the lows similar to what I am tracking on the Emini Russell 2000 (RTY).
So, as long as we can maintain over the 12,839 level, then I am going to look for a continued push higher into the 13,181-13,392 zone to fill out a wave iii/c of 1 with ultimate targets for wave v of 1 closer to the 13,603-13,734 zone. From there I would then be looking ideally for a wave 2 retrace after which we should be able to see a break higher to complete our larger degree wave (v) of ((i)) as shown on the 1-hour NDX chart.
I do still want to note that because I can count this move up as either a diagonal or an impulse it is possible that this move up off of the lows does not get a full five waves up but still would be possible to make it to new highs. This is because we managed to hold overlap by just a hair.
So, I will leave both the white and green paths on the charts until we see what the structure looks like off of the lows. in the end, it won't make much of a difference if we have indeed bottomed in the wave (iv) whether white or green, but the white will certainly be easier to track.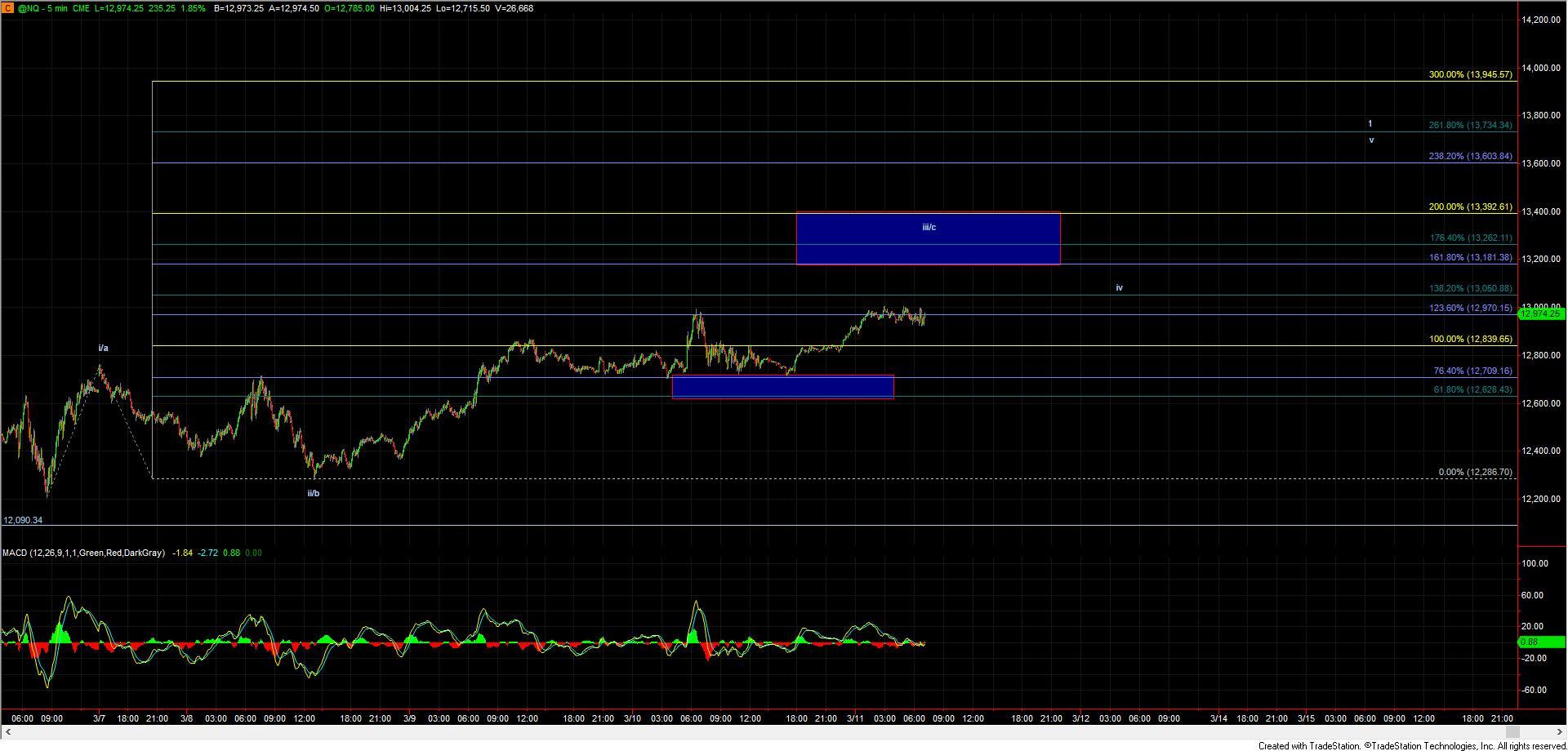 NQ 5m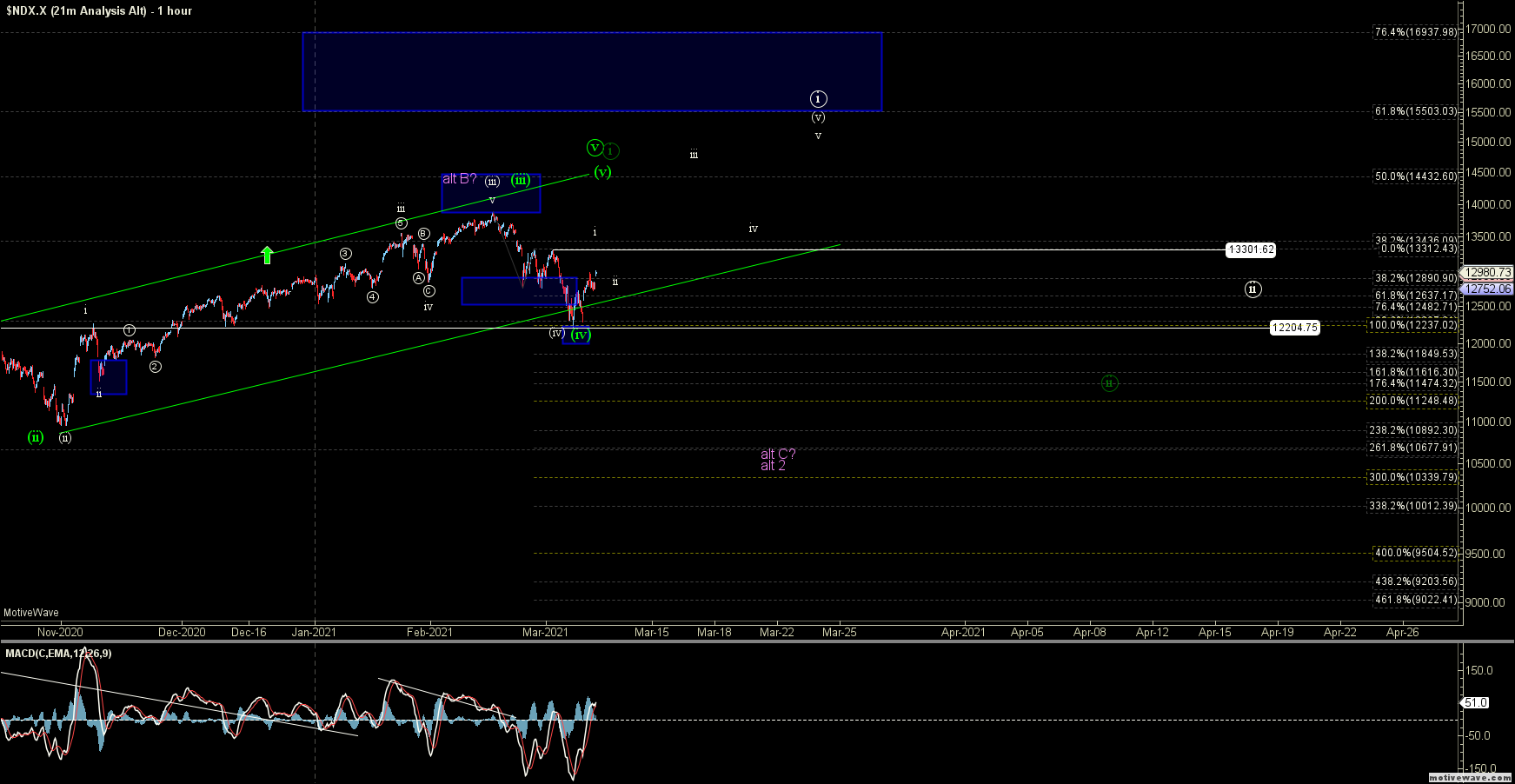 $NDX.X (1 hour)