Nasdaq Breaking Out, But ...
The Emini S&P 500 Nasdaq 100 futures (NQ), with the deep retrace, looked this morning as though it wanted to break higher per that yellow count.
And indeed it now appears to be taking the more direct path higher with wave (b) of v looking to have already bottomed.
Based on small timeframes fibs, I have the target for top of wave (c) of v now in the 9033-9135 zone.
However, keep in mind that the yellow count is likely taking the shape of an Ending Diagonal up off of the April 21 low.
For that reason the break higher should take the shape of an abc up off of yesterday's low and will likely be a very muted move.
Furthermore, once this tops in the wave v of (v) of (3)/(C), the reversal will likely be sharp back down towards the origination point of the ED, which comes in at the 8400 area. This area is also the lower end of the support zone for the larger wave (4) up off of the lows so it will act as an important test if it does indeed come.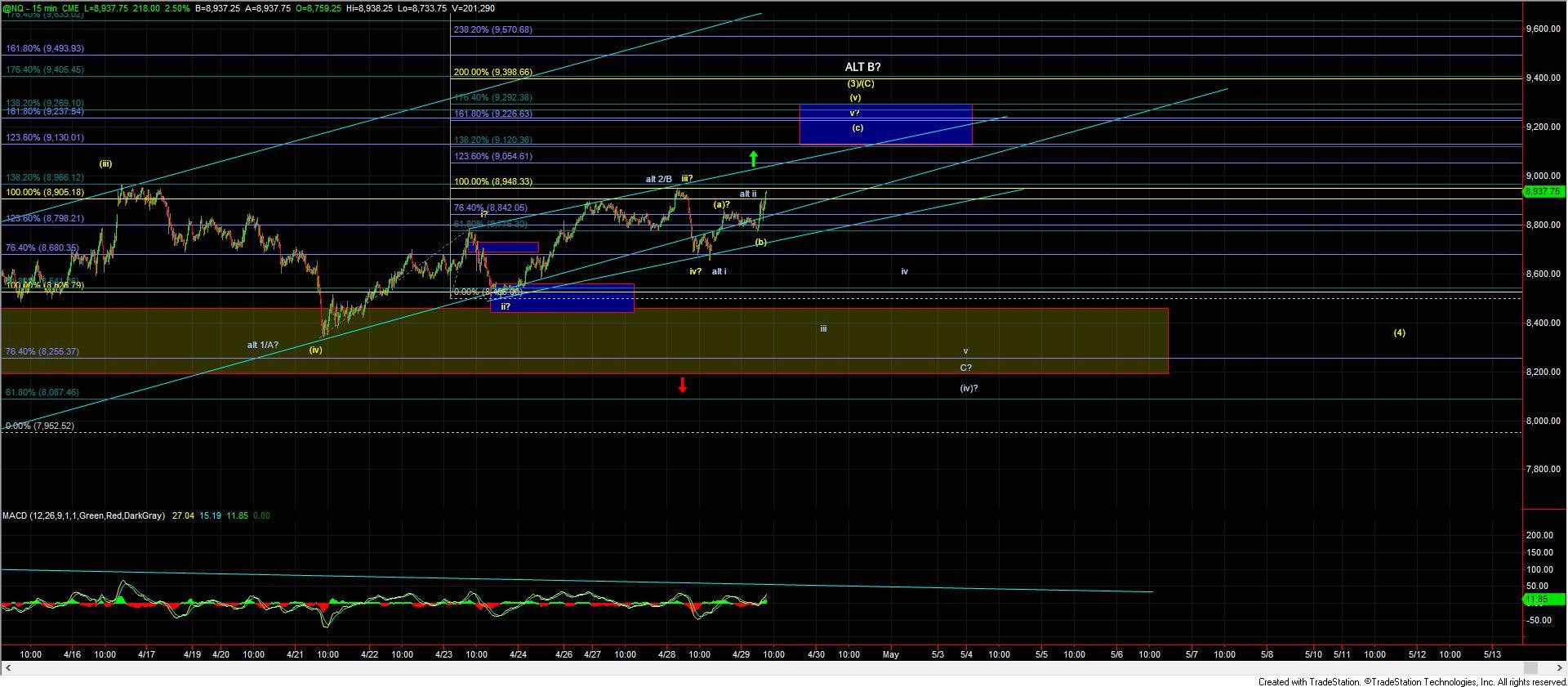 NQ 15