NDX Best Candidate To Break Out To New Highs
As I noted yesterday, the Nasdaq 100 (NDX) had enough waves to consider all of wave iv in place. Of all the index charts that I watch, this really is the best candidate for seeing a breakout to new highs. This is based on the primary pattern I am watching as we hit both the 100% extension of the initial move down off of the highs and the upper end of the support zone for the white wave iv that I have been watching for several weeks.
I can also now make the case for five waves up off of the lows, which although it's not the cleanest of counts certainly has my attention here. So with that, I will be keeping a close eye on the structure of any retracements here and if we get a clearly corrective three-wave move to the downside, it will be more supportive that we have indeed already bottomed in the white wave iv and are finally ready to break out to new highs.
Should we, however, see a clean five-wave move to the downside, then it would still leave the door open to seeing another lower low for the purple wave ((C)) of iv prior to breaking out to new highs.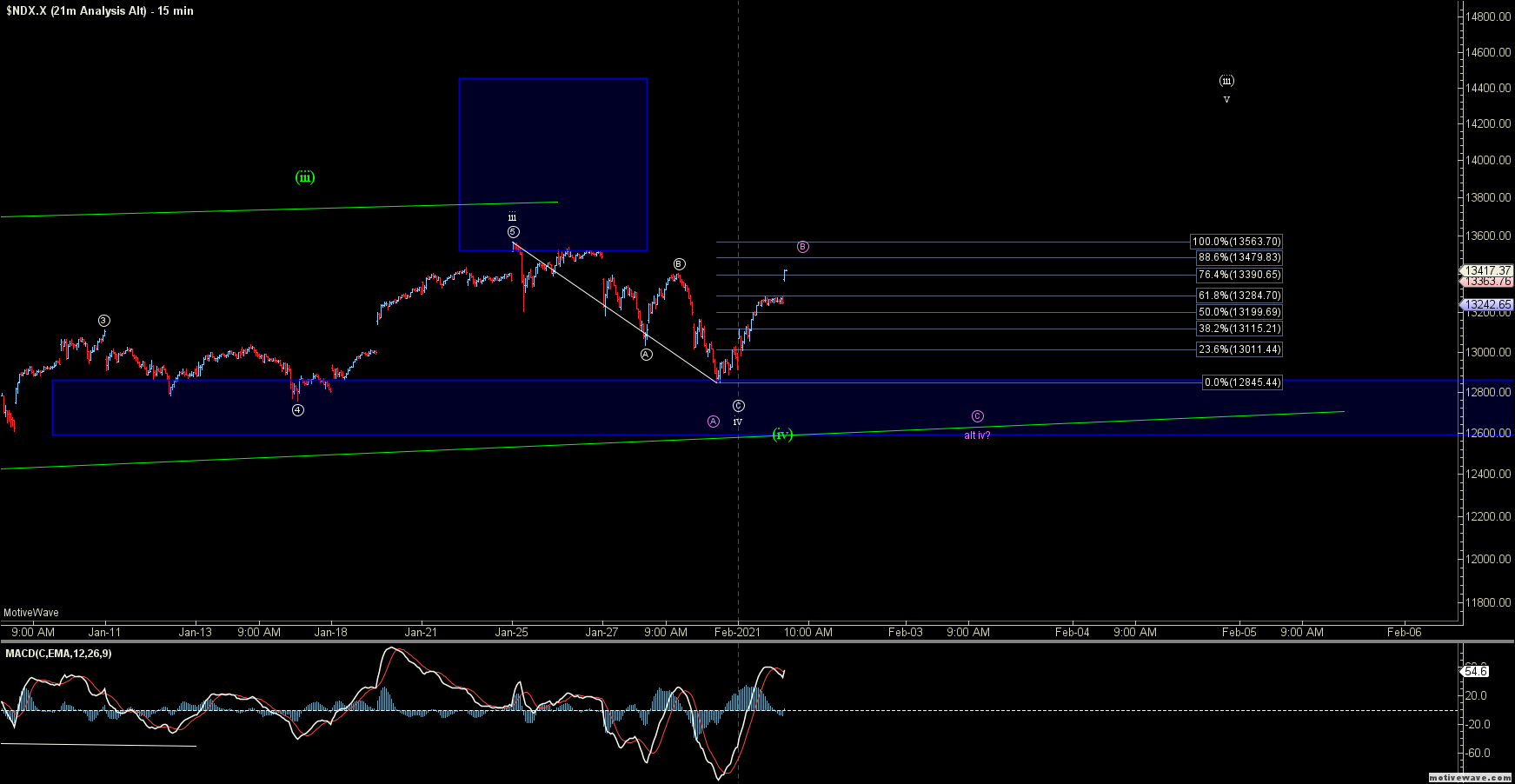 $NDX.X - 21m Analysis Alt - Feb-02 0645 AM (15 min)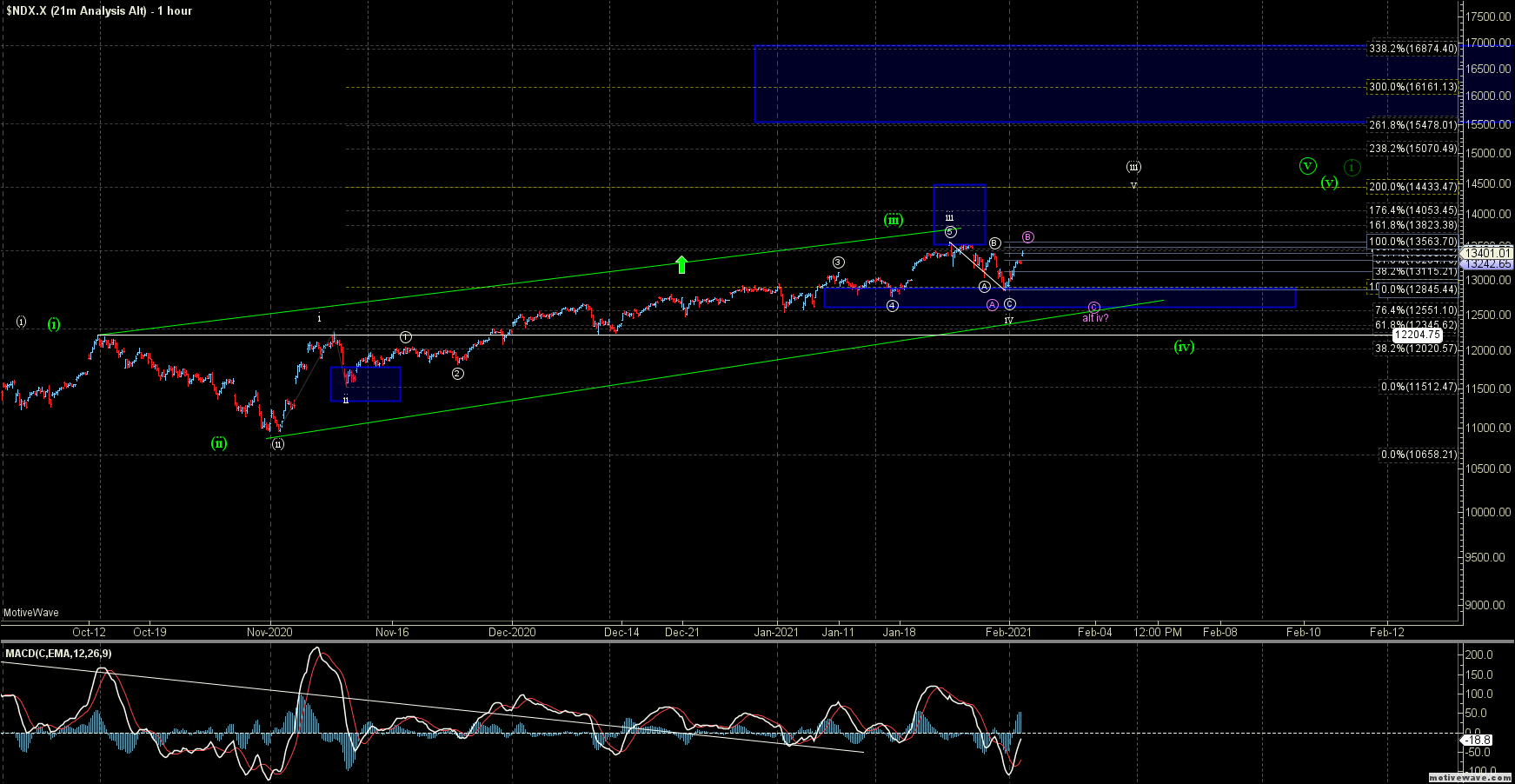 $NDX.X - 21m Analysis Alt - Feb-02 0653 AM (1 hour)