Much Closer Now to Completion of Correction
While the market had the opportunity to whipsaw the market a bit more before the downside began, it seems to have chosen the more direct route today.
While counting the triangle as completed in the GDX and silver do work, but with a somewhat truncated (e) wave of the triangle, I cannot say it really works as well in the GLD. And, you are probably thinking to yourself "what difference does it make Avi?" And, the difference is all in how many 4's and 5's we expect to see before a final bottom is struck.
If the triangle is the applicable pattern within wave ii, then we will likely only see one more 4-5 before this is complete (but there is still a potential very micro 4-5 before this wave iii of c-wave down is done.
However, if the yellow count – as shown on the silver chart – is the applicable count for the complex, then we likely have 2 sets of 4-5 before this downside pattern is completed.
As we develop, I will send out more updates. But, one of the keys I will be watching is that MACD on the 144 minute chart, which has been the best cue we have had all year. And, right now, it is not even close to suggesting a bottom has been struck.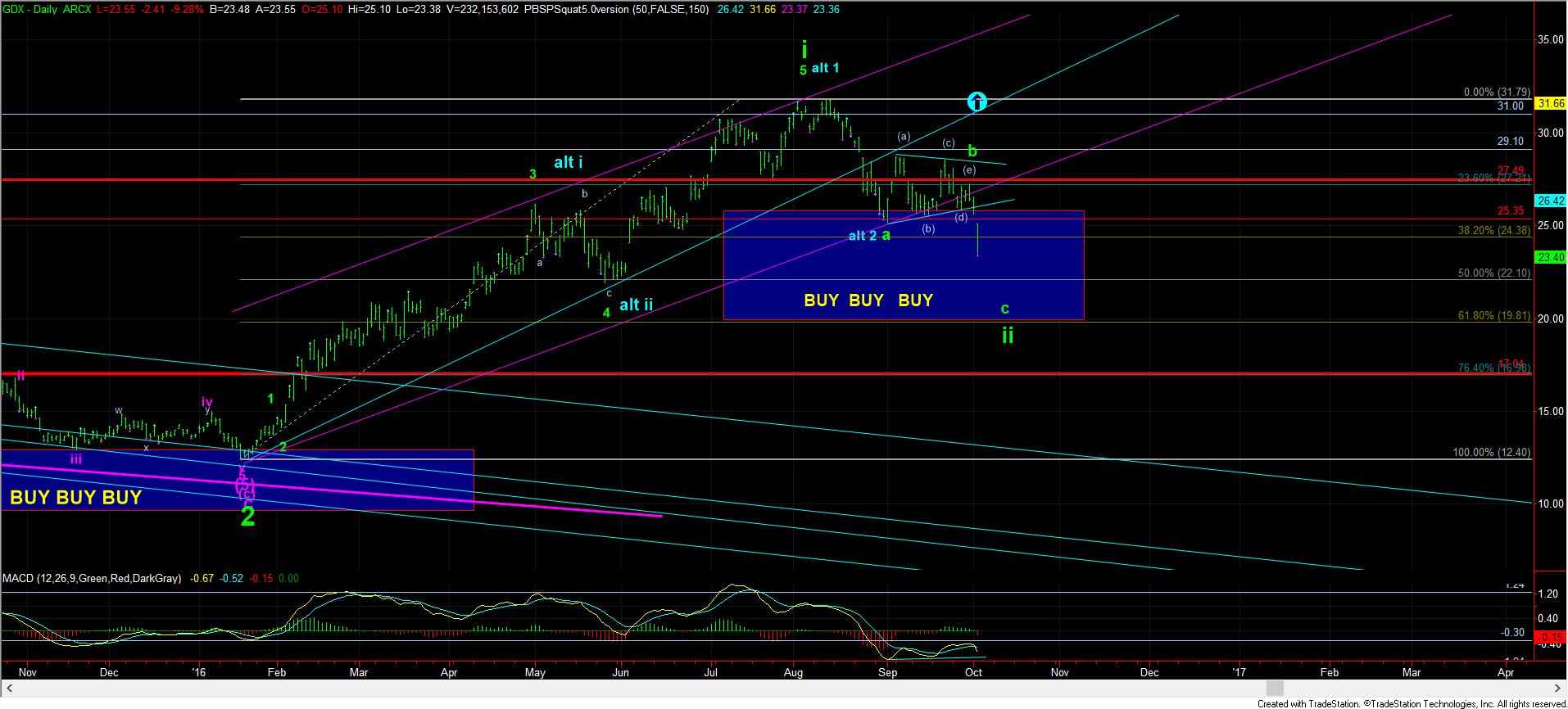 GDXdaily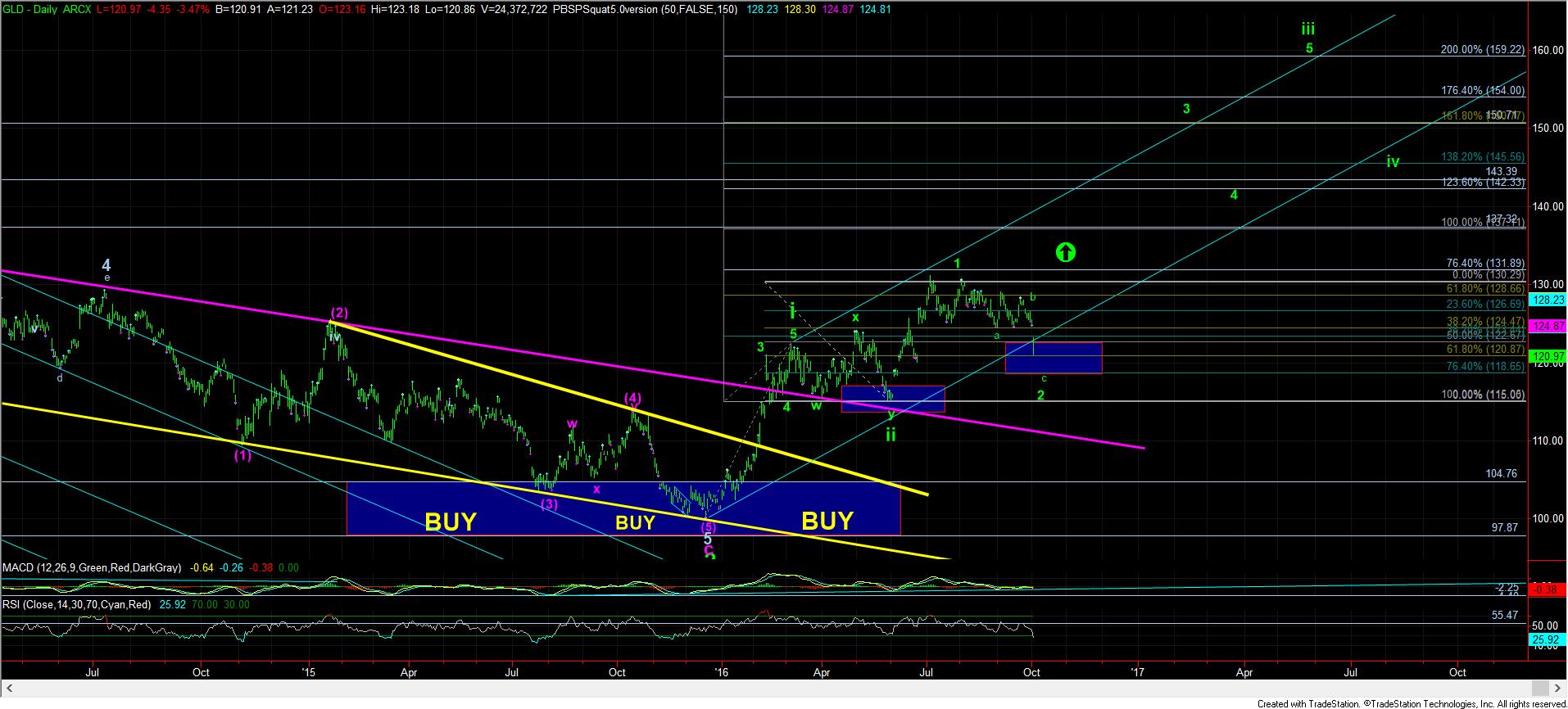 GLDdaily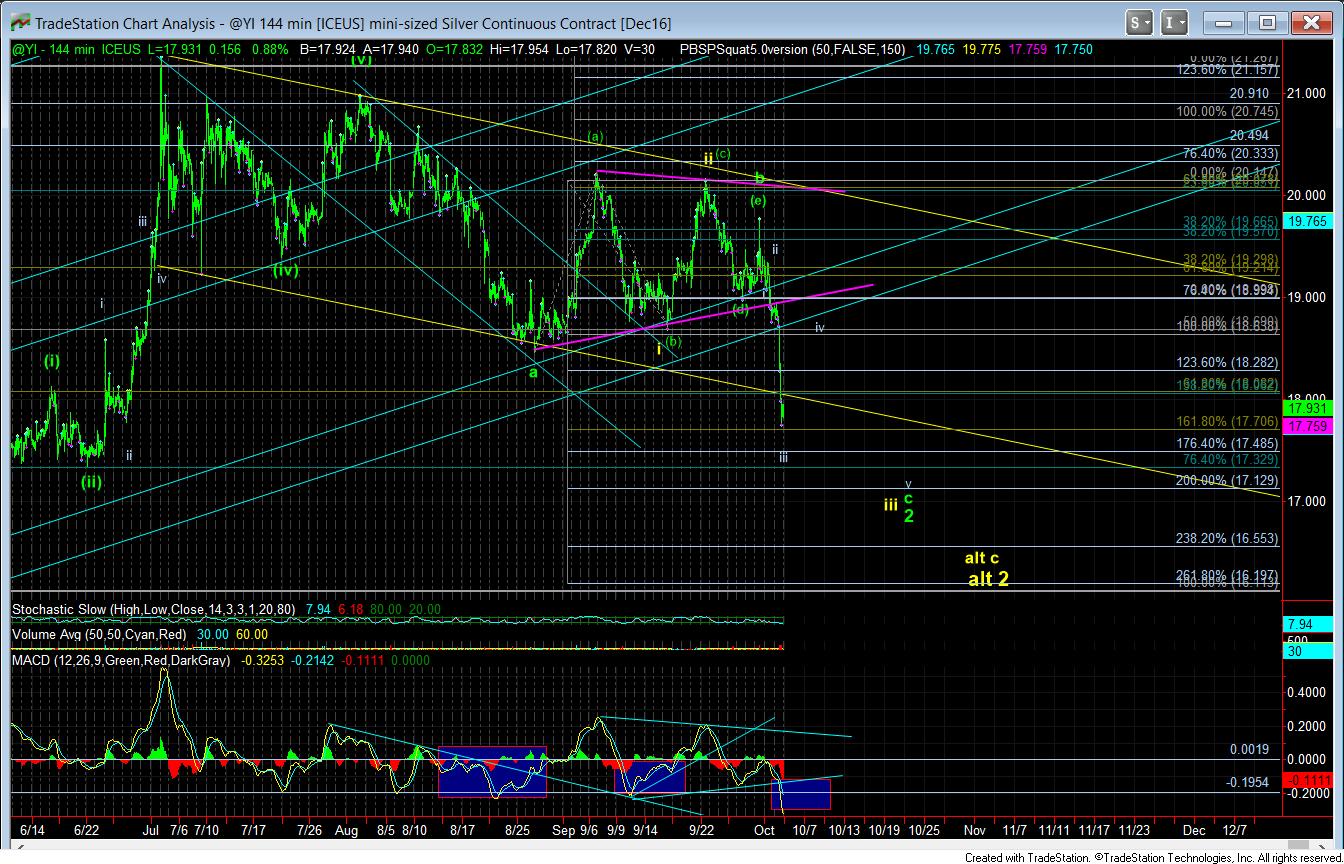 silver144min