Most Important Earnings Week Heading Into Year End
After many attempts, price action on the Emini S&P 500 (ES) closed above daily 20EMA as we head into the most important part of earnings season (with megacaps like MSFT, GOOGL, AAPL, AMZN reporting). The ES reached a high of 3813.13 on Sunday night and basically fulfilled our 3820 target. Now, it's doing a standard retracement back into 3770s, which is Friday's closing print.
If you recall, 3730 and 3680 have been critical levels for the past few sessions given the battleground between buyers and sellers. When above 3730, our primary expectations is to look to buy all dips going for 3820/3900/3950+ targets. When below 3730, we need to be cautious again as anything could happen and things could change fast.
On any break or daily close below 3680, we may look to short rips into 3630/3600. An intraday break below 3580-3570 would put the 3rd week of October's short-term trend change into jeopardy and open the risk for an immediate backtest into the 3550/3500 targets.
A daily close below 3570 would confirm further weakness sellers failed to break below this key pivot for 2 weeks. (if you recall, even the CPI low was quickly reversed.)
At any point, a daily close below 3500 would open up a quick liquidation scenario towards the 3400-3380/3230-3200 next significant demand zones.
Some key points of context:
This year's trend has been bearish since mid Jan 2022 breakdown below ES 4650s.
Price has not stayed above daily 20EMA for more than 80 sessions this year.
Short term trend is back to bearish alignment on all timeframes as of September 13.
Critical developments during October with an ongoing +7.7% strong reaction off of the 3500-3550 demand zone, buyers are defending this region for now.
3rd week of October closed +4.7% vs. the prior week cementing the follow through from the 3500-3500 demand zone.
Daily trending back above 20EMA, weekly bearish below weekly 20EMA, and longer term (this year's trend) remains bearish.
It's going to be a critical week with lots of earning events from megacaps such as V GOOG MSFT AAPL AMZN MA MCD MRK XOM CVX ABBV.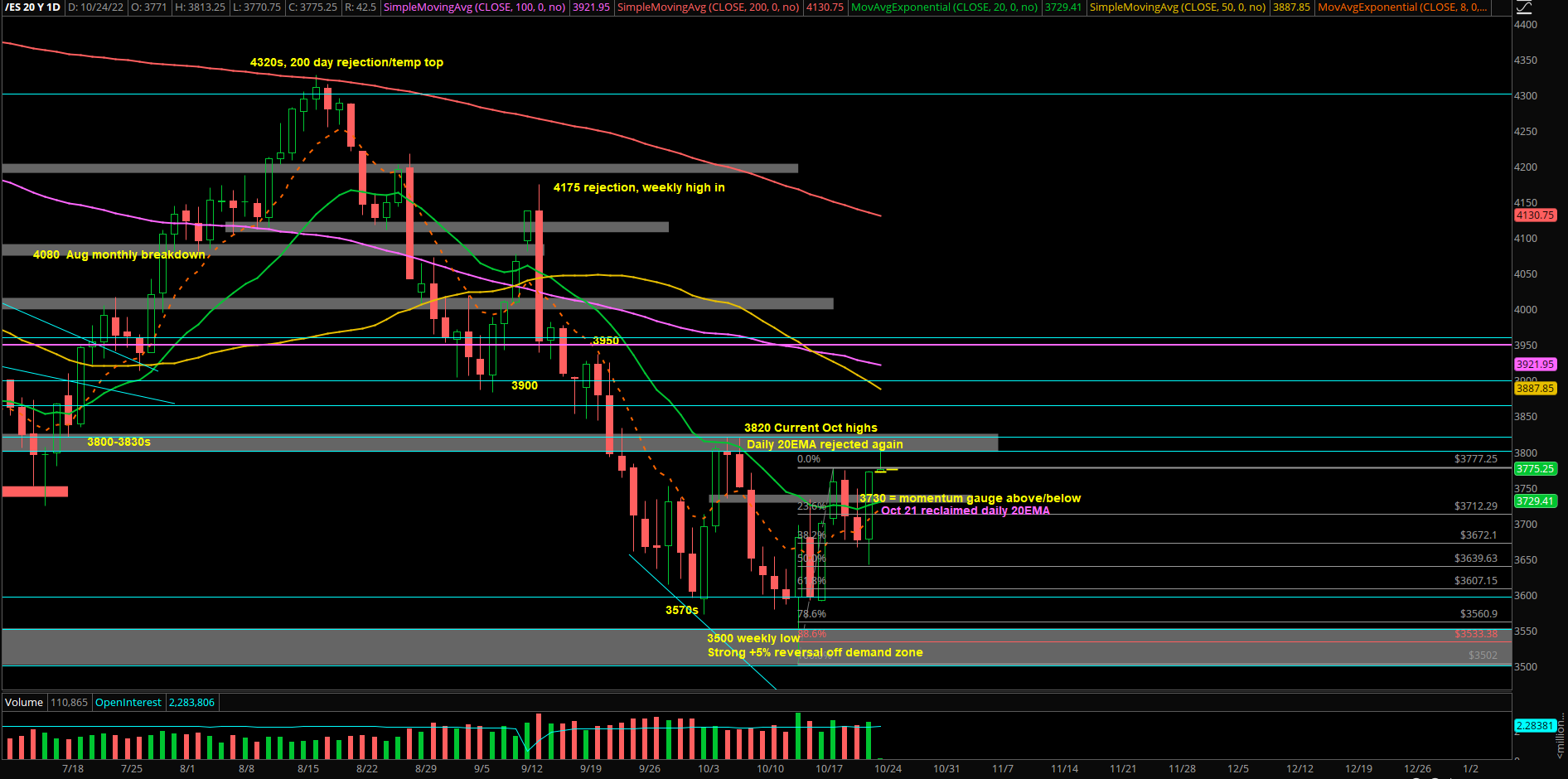 ES OCT23_REVIEW2022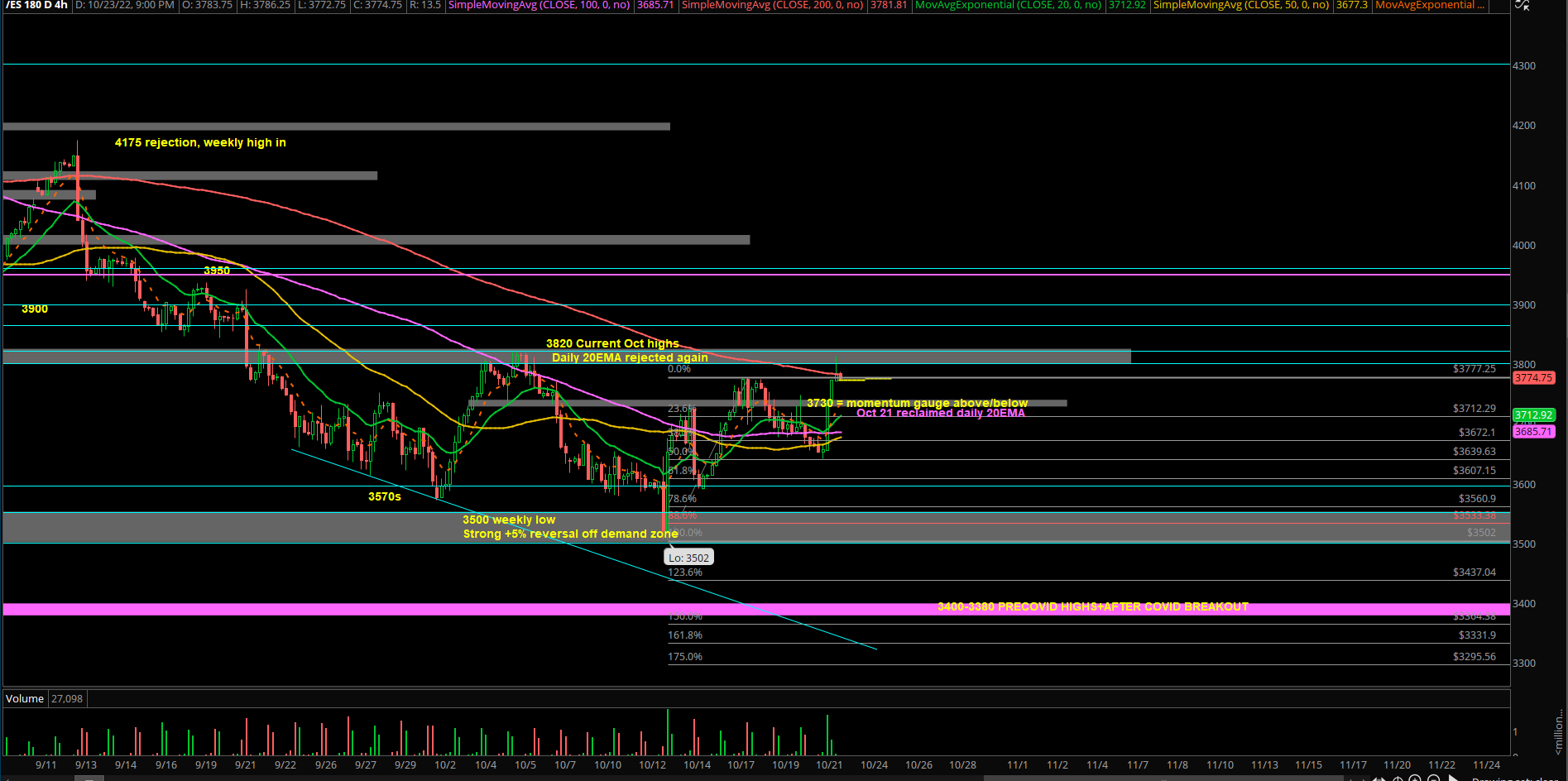 ES OCT23_REVIEW2022_2