More Downside Is Possible
I wanted to send out a quick mid-week update on the metals complex. With silver's inability to clear the 1.00 extension today, it does open the door to further downside consolidation. As you can see from the attached GLD chart, if we are going to see an extended c-wave down, it could suggest that the complex could see further declines if we are not able to move through today's high quite strongly.
So, while I remain cautiously optimistic, I do not want to be foolish in my expectations. And, I wanted to alert you to the potential for further declines, should we not be able to move through today's highs very soon.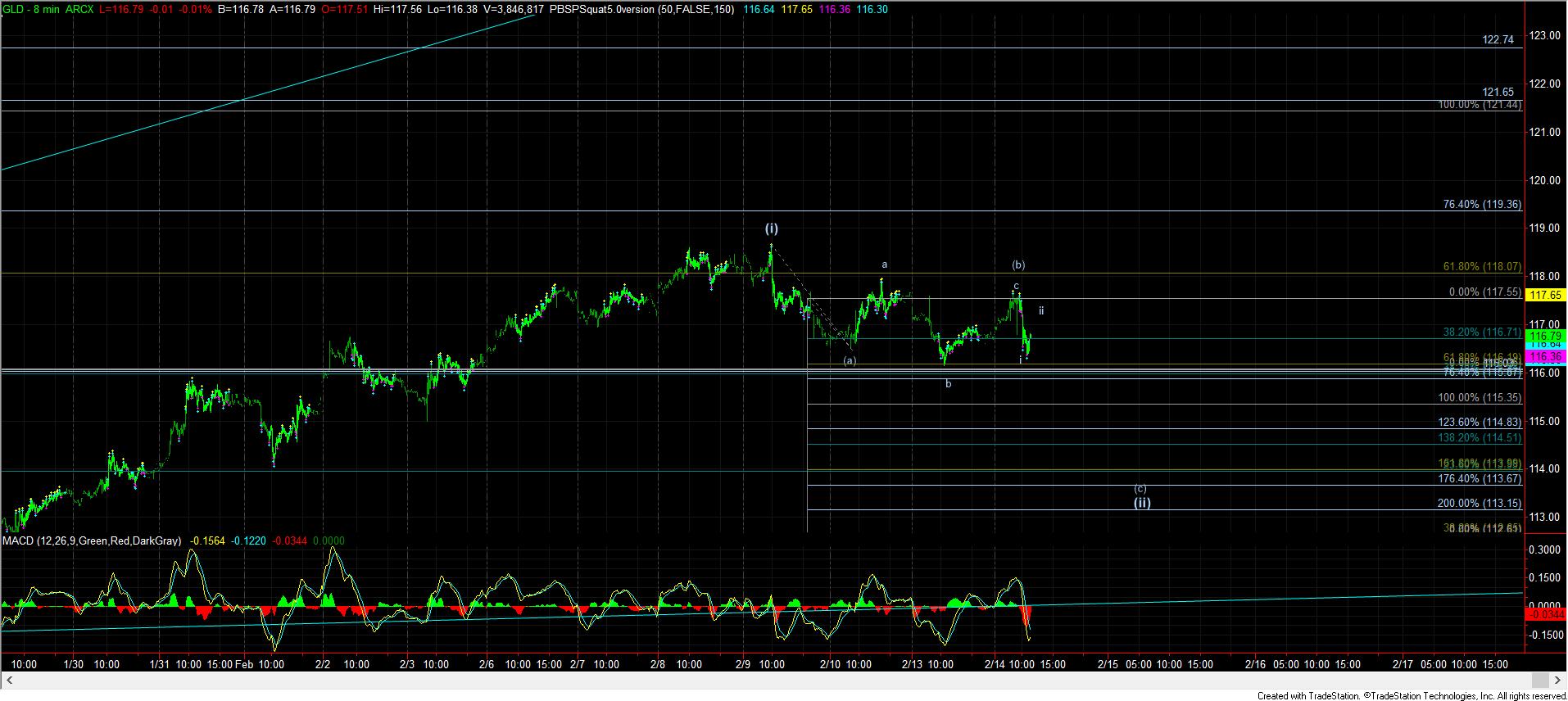 GLD 8min