Mining Stocks Service Was Ready For Silver's Flash Crash
EWT's Mining Stocks service was READY for the "flash crash" in Silver today. 
We posted a long entry in ProShares UltraShort Silver (ZSL) on Sep 11 at $7.82 (now over $9), noting at the time: "We have a very clearly defined setup for some down side in silver."
See the QSI chart on Sep 11 and today.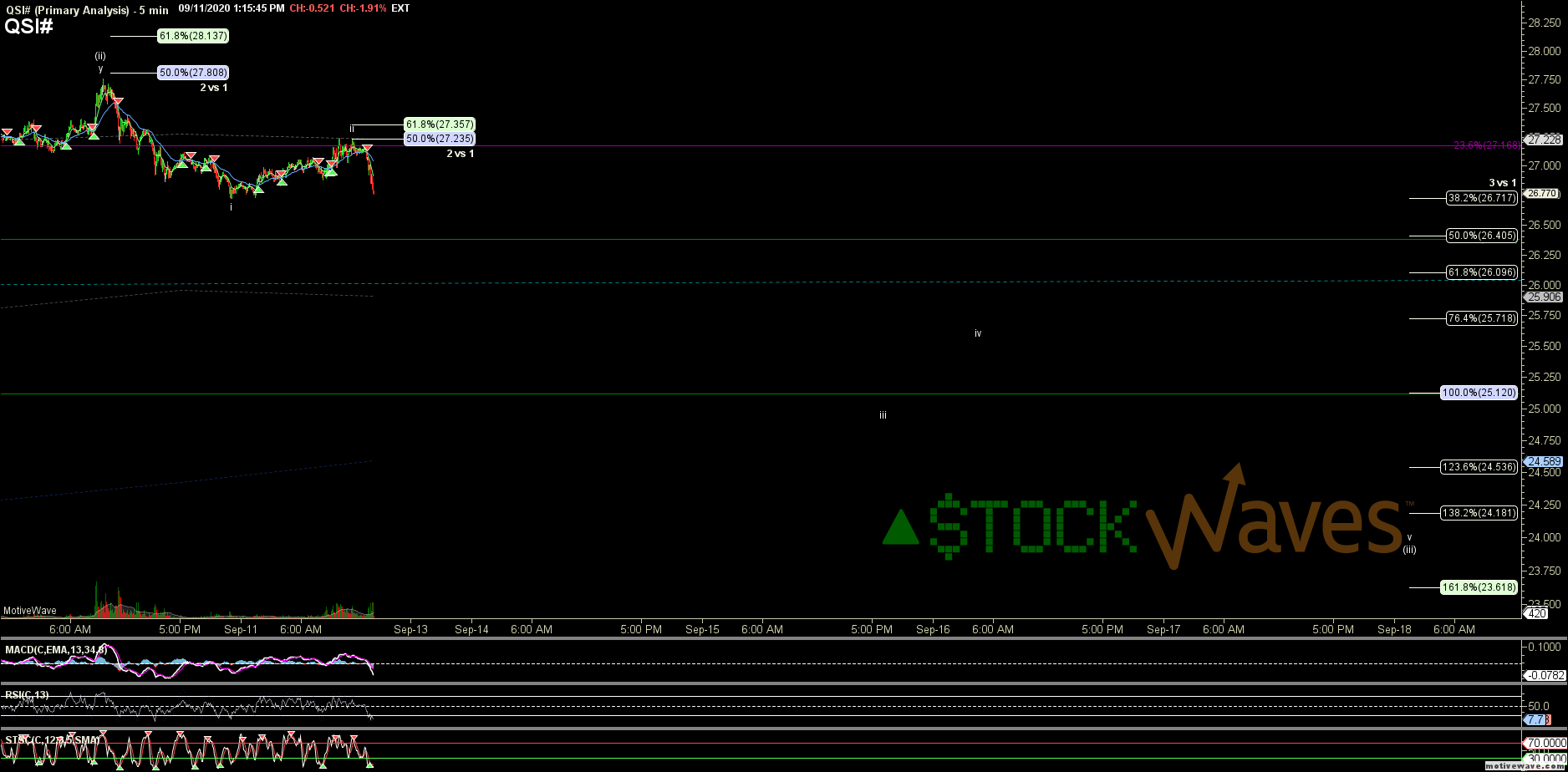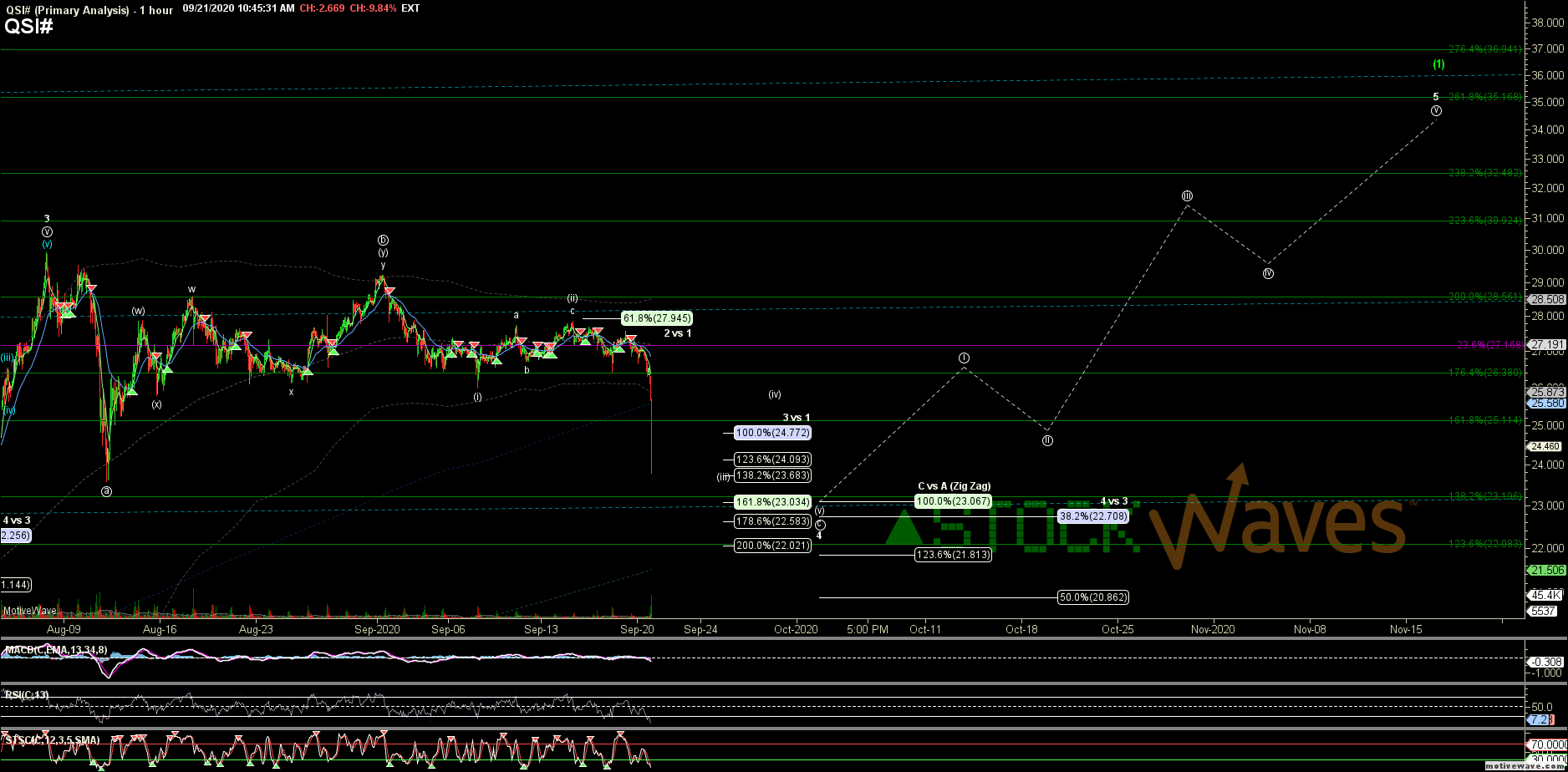 QSI# - Primary Analysis - Sep-21 1045 AM (1 hour)