Minimum Target Struck - Market Analysis for Jan 3rd, 2019
While I did not have much to update this week on my metals perspective, today has offered us something to update.
As I write this update, the GDX is now moving up in what can count as the 5th wave of the c-wave of wave iv. While it will take a break down below 20.85 to provide initial confirmation that we have begun a decline to the 16-17 region, this 5th wave can still push higher into the target region between 21.50-22.30. And, it would take a break out through 22.30 to make me view this chart otherwise.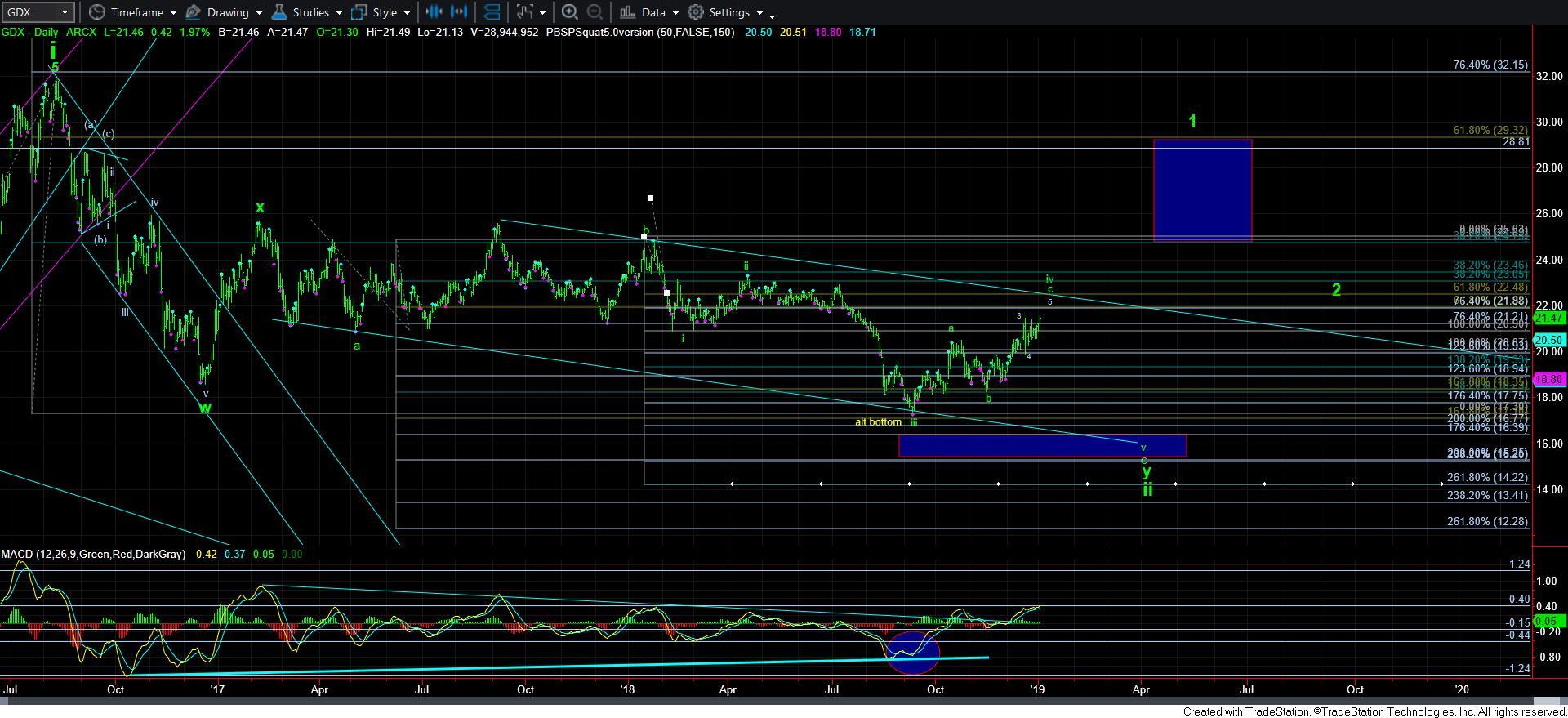 GDXdaily