Miners Are Still Pushing Us To The Brink
As I noted over the weekend, the metals complex always pushes us to the edge of our counts. That is simply because this is a very emotionally charged market, and the emotions always take us to the edge.
As we see on our GDX chart, the market is again pushing the edge of whether this correction is going to take us lower. While we MAY have a completed correction in place already, and the market MAY still try to break out after yet another high consolidation, my preference is to still see lower before the next bigger rally takes hold.
You see, the "problem" with trading metals is that they do not offer much in the way of retracements once they move back into a very bullish mode. So, while I would prefer to see a bigger wave ii take us lower, the market may have other ideas, and we need to be able to recognize the break out action if it should occur.
Based upon the micro structure we have seen this week, I am going to slightly change my smaller degree count and move to the current action representing a b-wave flat in the (a) wave of wave ii, or even a b-wave flat of wave 2 of wave iii in green. In fact, the GLD chart and potentially even the silver chart supports the next drop as being the final drop we may see before we head to much higher levels. So, assuming the next drop does take us to our next "buy box," I believe it is the next major buying opportunity the market may offer.
However, in order for me to view the market as actually heading lower to complete a c-wave down, I would prefer for the GDX to maintain below the 25.55 level for this b-wave. Should we break out over the 25.55 level, it opens the door to the potential that the market may be heading to the 40+ region sooner rather than later. But, as I noted over the past weekend, I still need to see a strong move through the 26.60 level, with follow through over 28 in order to signal that we are heading to 40+ to complete a larger degree 5 wave structure off the lows.
But, as I noted earlier, if the market is indeed going to drop down over the next week, then we can count the GLD as completing its wave ii, and silver can be counted as completing a i-ii, 1-2 structure, which would be more in line with the more aggressive GDX green count. So, maybe I am still inflicted with the FOMO virus, which infected me back in October of 2015. But, when the metals are really bullish, they usually do not park the train at the station for very long.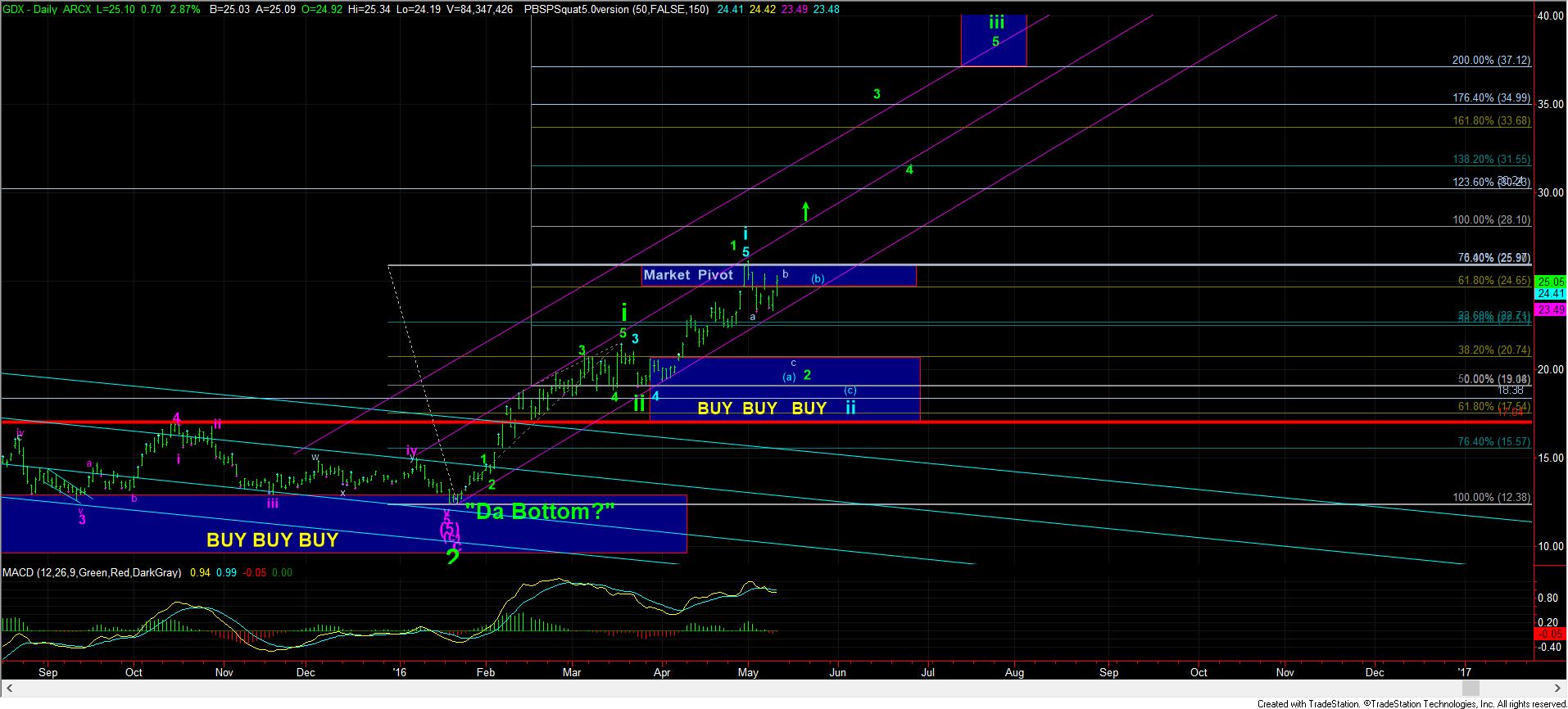 GDXdaily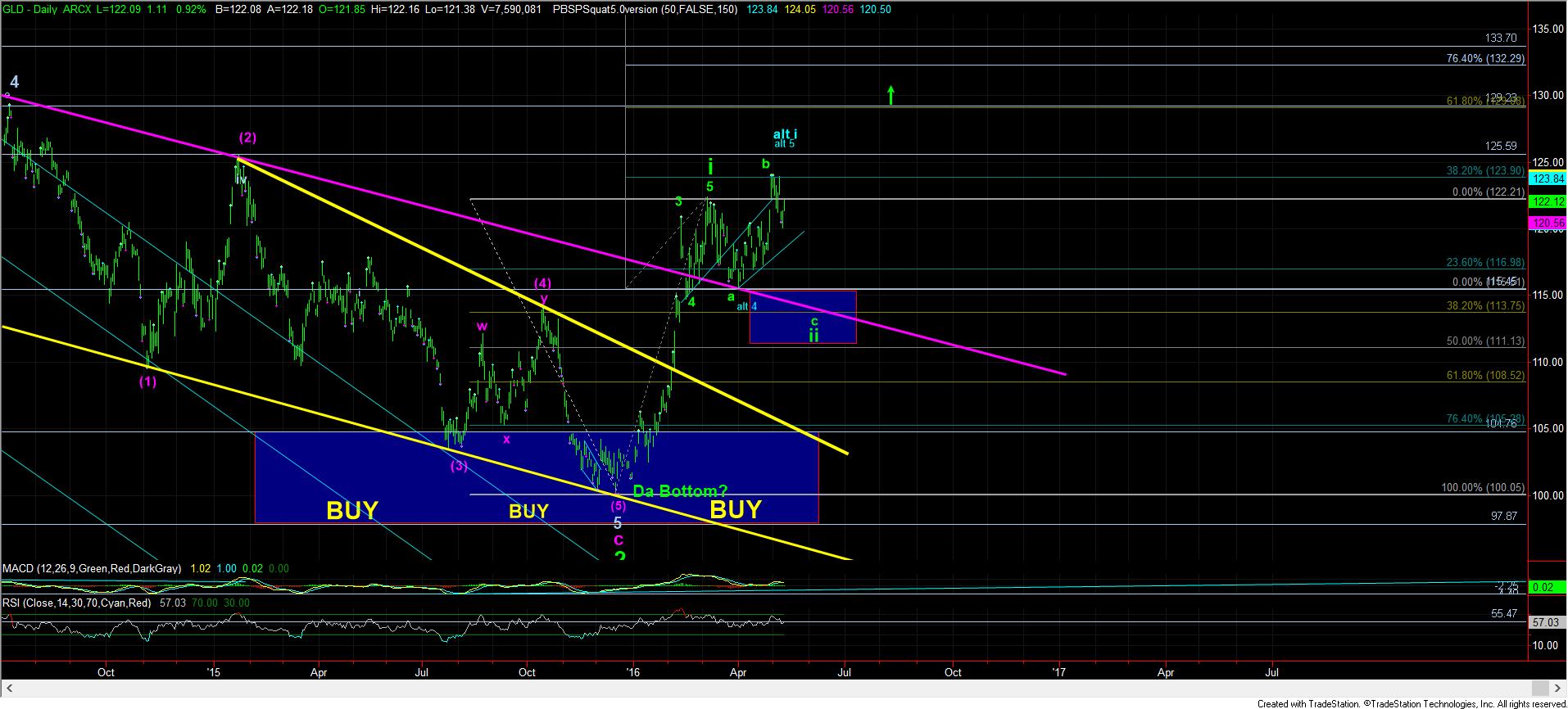 GLDdaily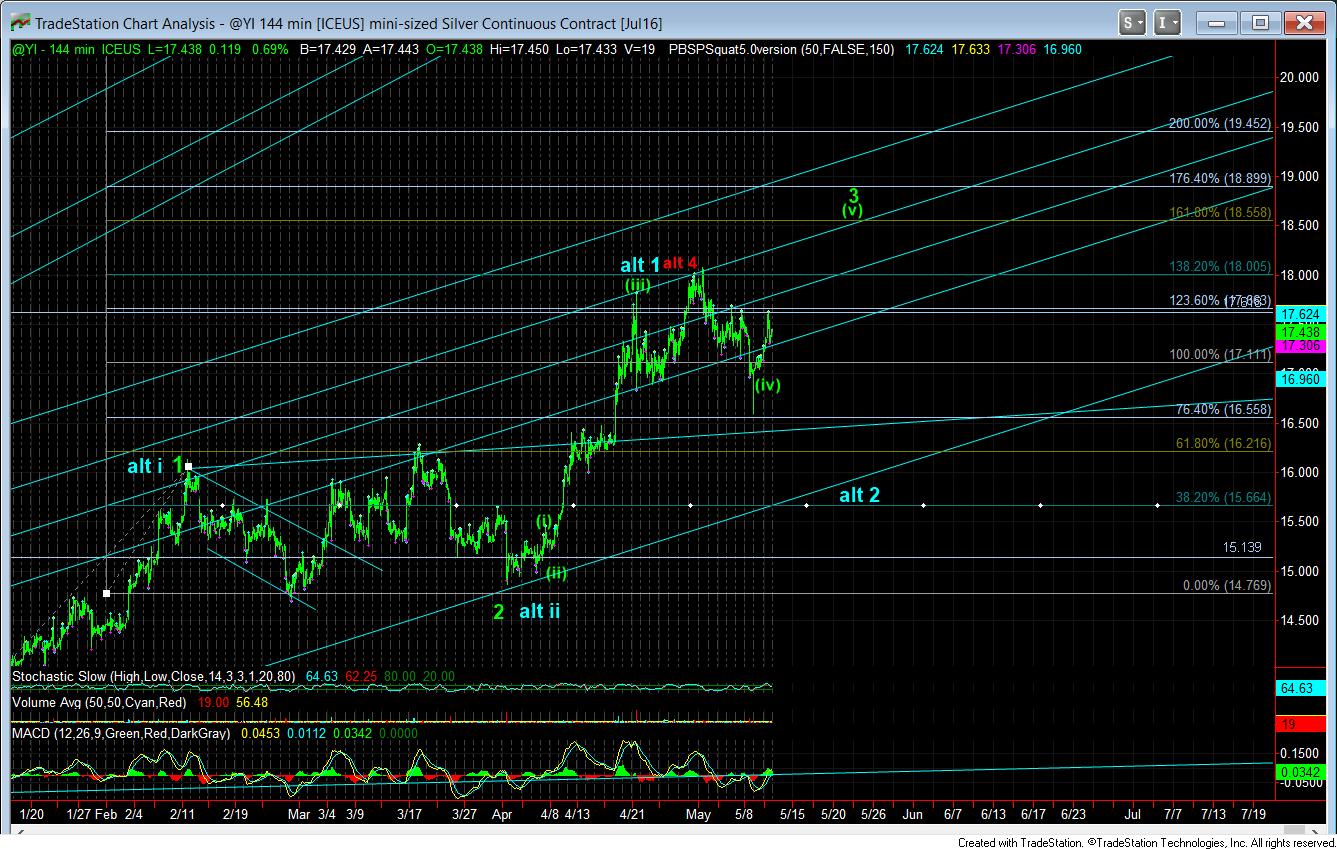 Silver 144 min