Micro on Microsoft - Market Analysis for Apr 27th, 2018
While "only" up 3.86% I think this is one of the BIGGEST "wins" for EW...
MSFT held where it needed to for the ivth of an LD Wed AM. And started up in the vth. I mentioned a few times that this vth should be a micro ABC up and that the initial move could spike down a bit before heading up to complete the v of (i).
That is EXACTLY what "Softie" did on earnings release... and initial spike down to 92 as micro B of v, then UP to the top of the TL for C of v and likely completing the LD for (i).
THAT level of specificity in knowing the most probable path is only possible using EW.
#StockWaves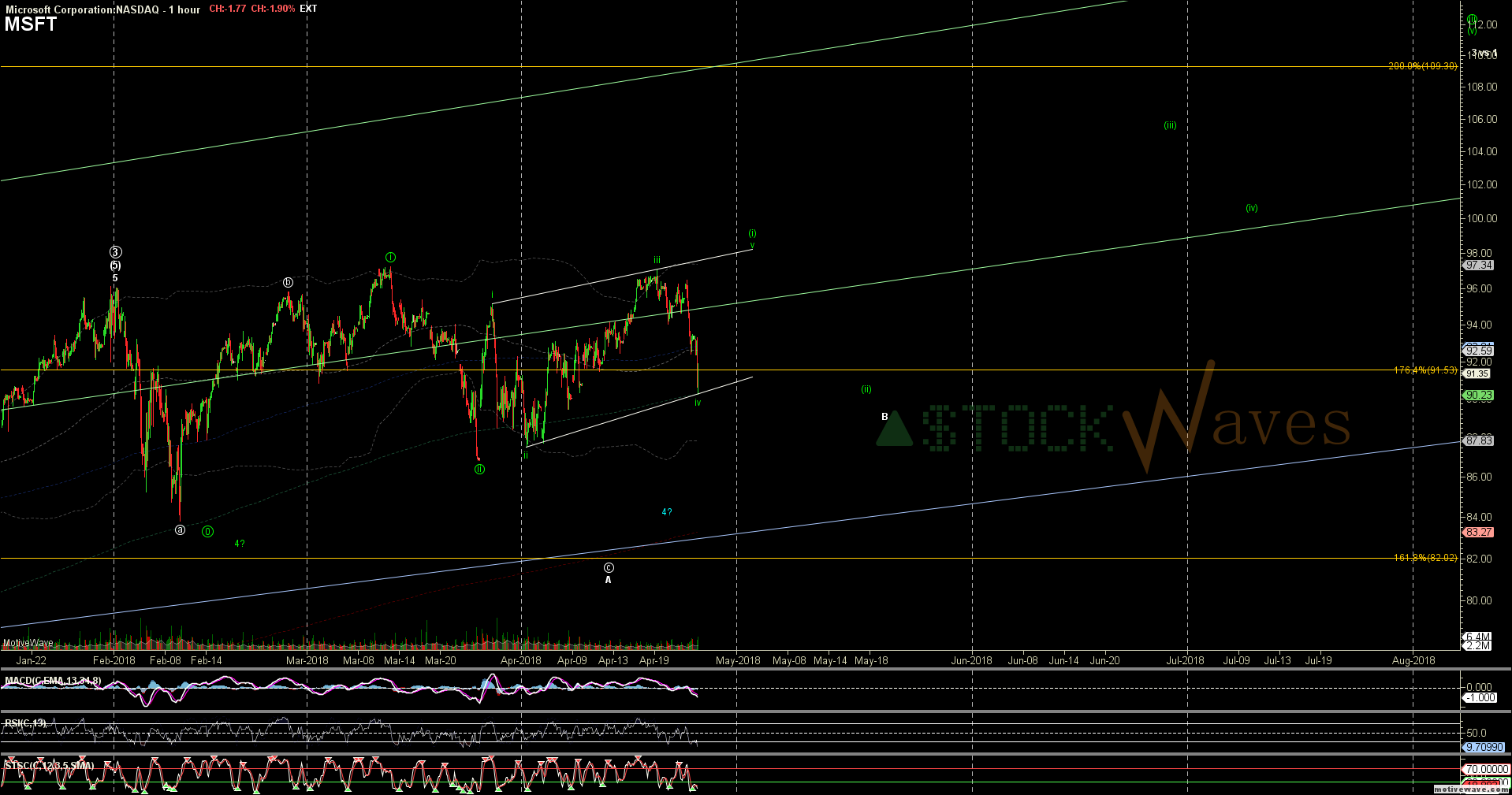 MSFT - Primary Analysis - Apr-25 1057 AM (1 hour)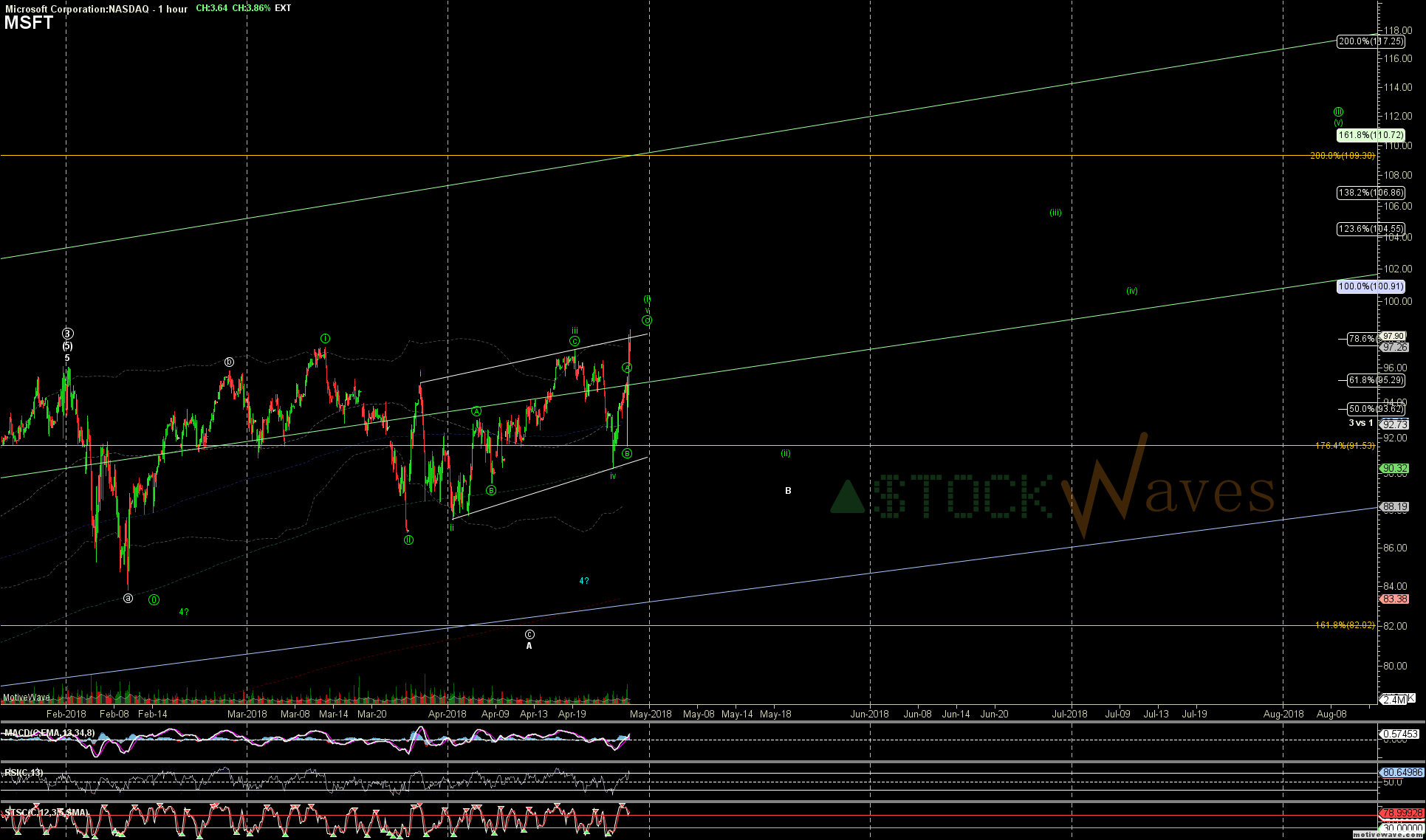 MSFT - Primary Analysis - Apr-27 0745 AM (1 hour)