Metals Still Looking Lower
While I would love to tell you that I am bullish the metals market from an immediate perspective, if I am going to be honest with you, I simply cannot say so. And, nothing has really changed my expectations at this time. So, everything I noted on the weekend is still quite applicable.
While I was trying to prepare for this update, I ran many calculations and looked at many potential micro structures. Yet, I simply cannot find one structure that is ultimately satisfying in the micro counts. And, if you have been with us for a long time, you would know that this is truly a rare occurrence. Rather, I have to simply note again that as long as GDX and GLD remain below the highs struck the other week, they are both set up for another drop to complete their 6+ month long corrective pullback/ consolidation.
Even if we do see a "bounce" over the coming week, I am not expecting it to move through micro resistance, which in GDX is in the 36.35-37.80 region. In fact, I would use such a bounce to add more protective puts for the potential last wave down I am still expecting. But, I want to note that this can simply head straight down to complete this correction sooner rather than later.
In GLD, that same relative resistance region is 177.25-180.65.
As far as silver is concerned, it certainly is one ugly beast if it is still retaining any bullish potential for the leading diagonal. But, as long as it does not break below 24.44 in the futures, I can still just barely retain that potential for the leading diagonal to the target box above to complete [i]. But, even so, I would expect a deep retrace for wave [ii]. Should we see this structure fulfill, it will likely coincide with that bigger bounce in both GDX and GLD, but GDX and GLD will then drop to lower lows, whereas silver will likely see a deep wave [ii] during that period of weakness.
So, for now, I have no strong bullish bias in an immediate sense in GLD and GDX for anything more than a possible bounce. Otherwise, I still think it to be reasonable to expect a lower low before this very convoluted and long correction finally runs its course.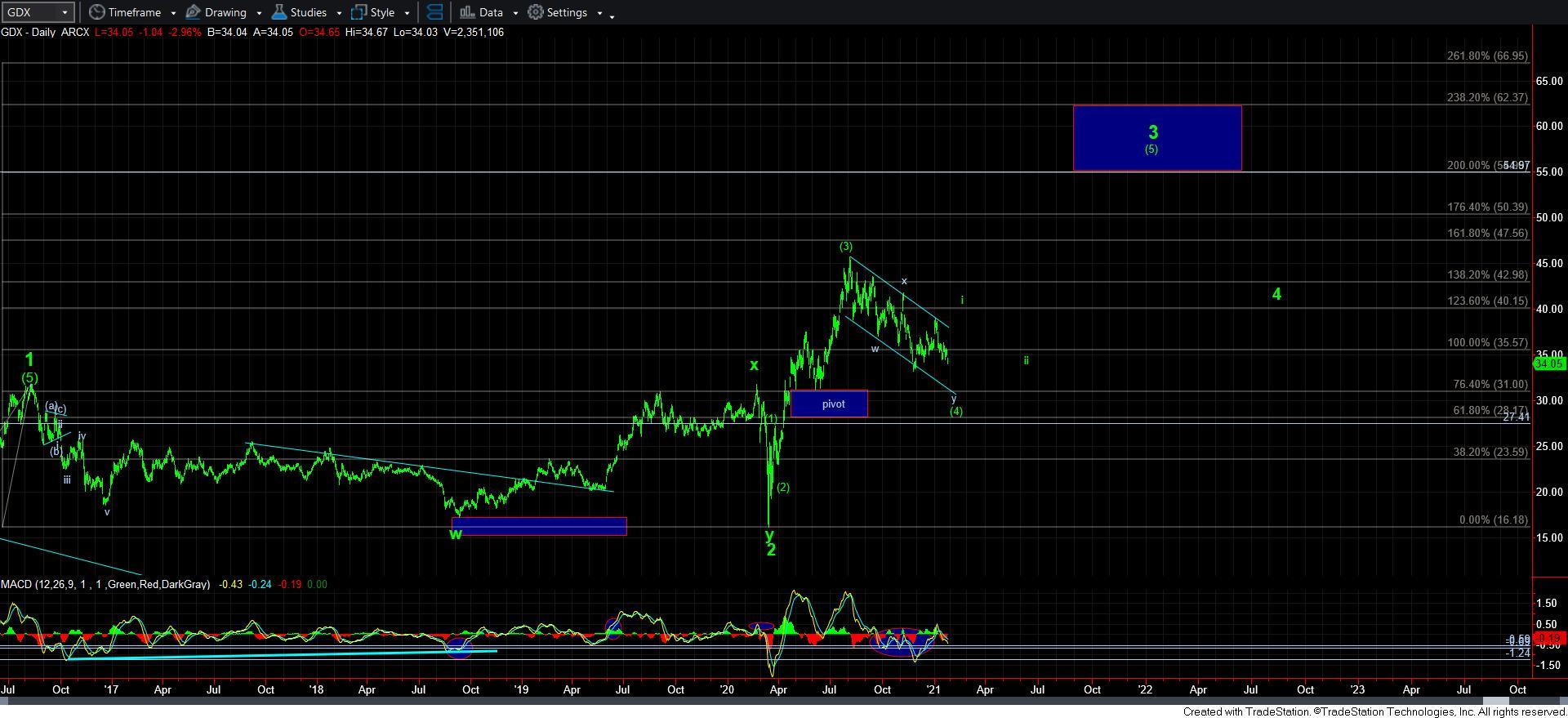 GDXdaily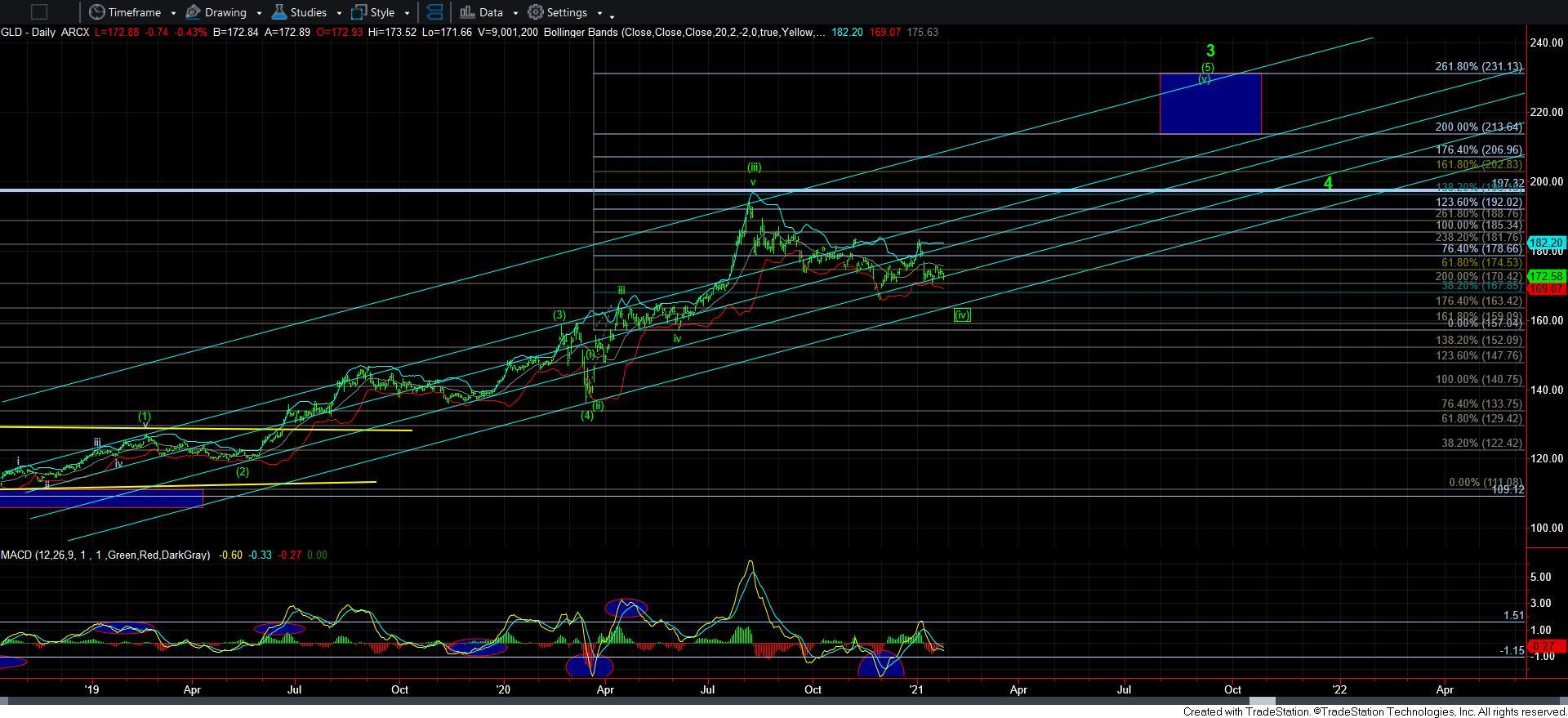 GLDdaily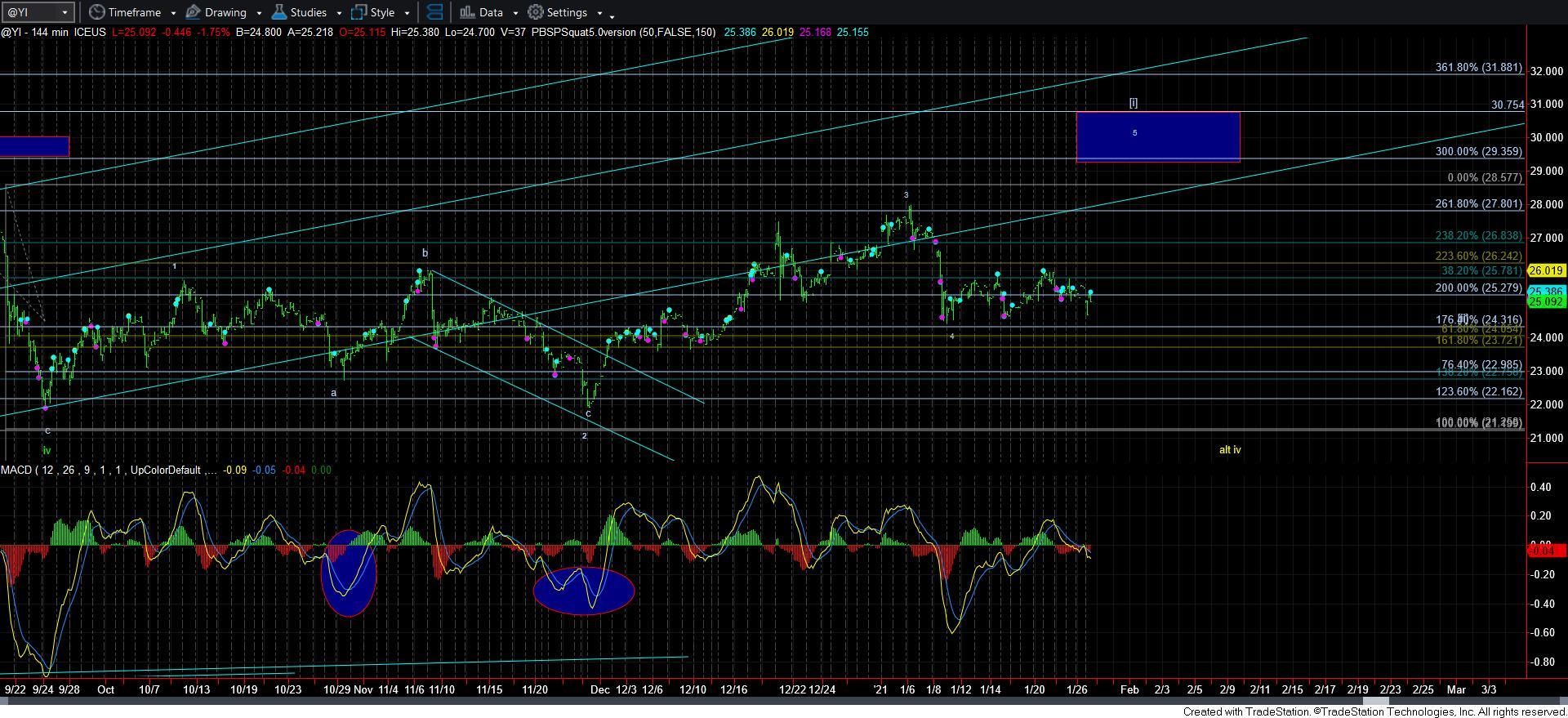 silver144min