Metals Still Have Not Proven Themselves – But Are Likely VERY Close
The metals have still not proven there are going to imminently embark upon the next major rally phase. But, we are very close based upon all the charts I am reviewing.
With the move lower thus far, GDX has pushed a bit lower, and if we are able to break down below 28.63, then we have a reset as represented by the yellow count. This would allow us an opportunity for a more impulsive rally asset up in the [c] wave in yellow, which would likely take shape as an impulsive rally structure, and provide us with a higher probability long trade set up. To support this perspective, please note the positive divergence on the MACD on the daily chart, which suggests that the bottoming structure is likely near completion whether we get that lower low or not. But, should we get that lower low, it does reset the count and potentially allow for a more aggressive trading structure to take shape should we see that lower low followed by a 5-wave rally structure in the first wave of the yellow [c] wave.
As far as GLD, I still think any rally will still likely take shape as an 5th wave in an ending diagonal, as shown on the daily chart attached.
And, as far as silver, the lower low still remains a strong probability on the chart, unless we see a strong break out through the downtrend channel in a clear 5-wave structure. So, if the market provides us with a smaller degree 1-2 upside set up which then breaks out through the micro pivot, one can set a stop on a short term trade just below the pivot if you want to get aggressive to trade a potential wave i off the lows towards the 25+ region.
In very simple terms, I would likely still prefer just a bit lower in the overall complex, especially if it would re-set the count in the GDX. But, by no means am I shorting for that potential, as I see this as a buying opportunity for an impending rally I expect to take hold in the 2nd half of 2022.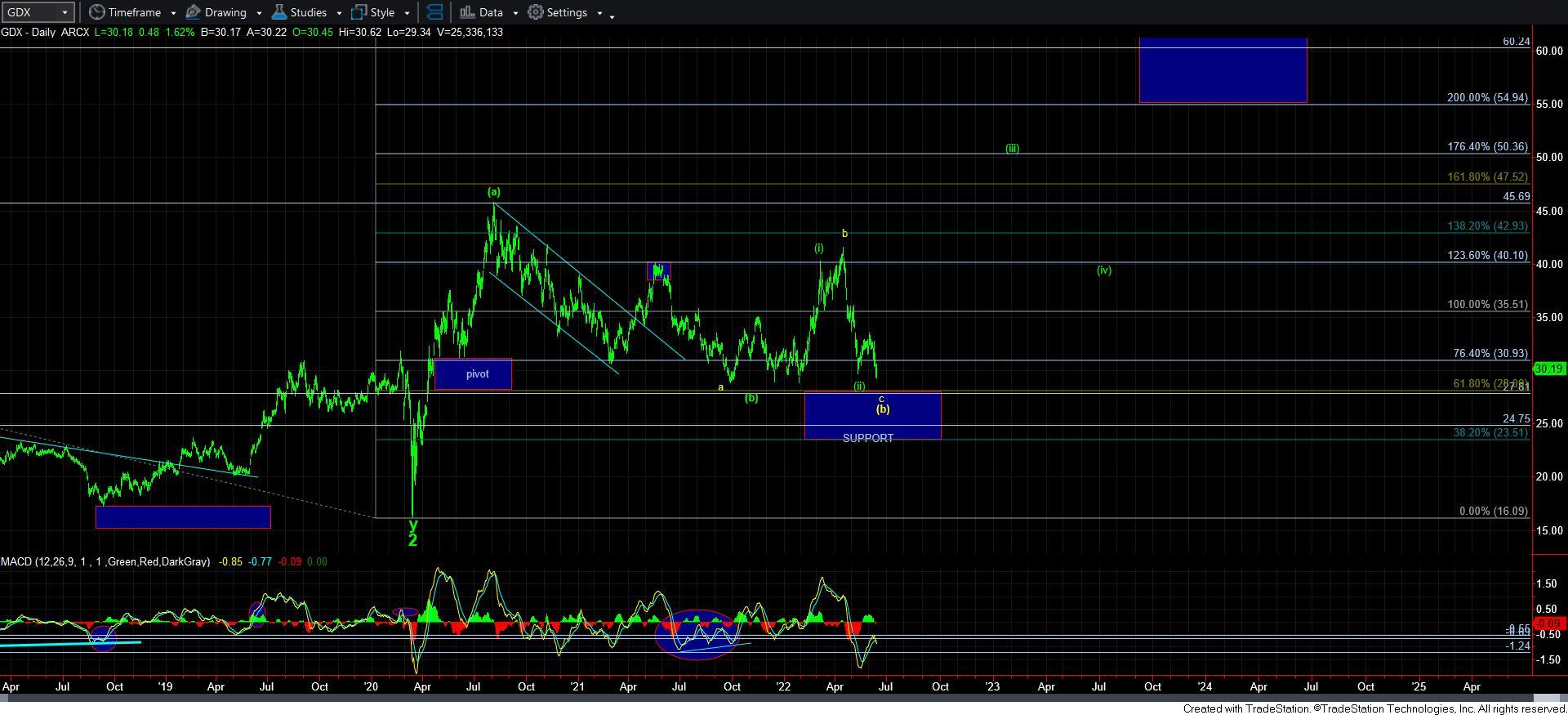 GDXdaily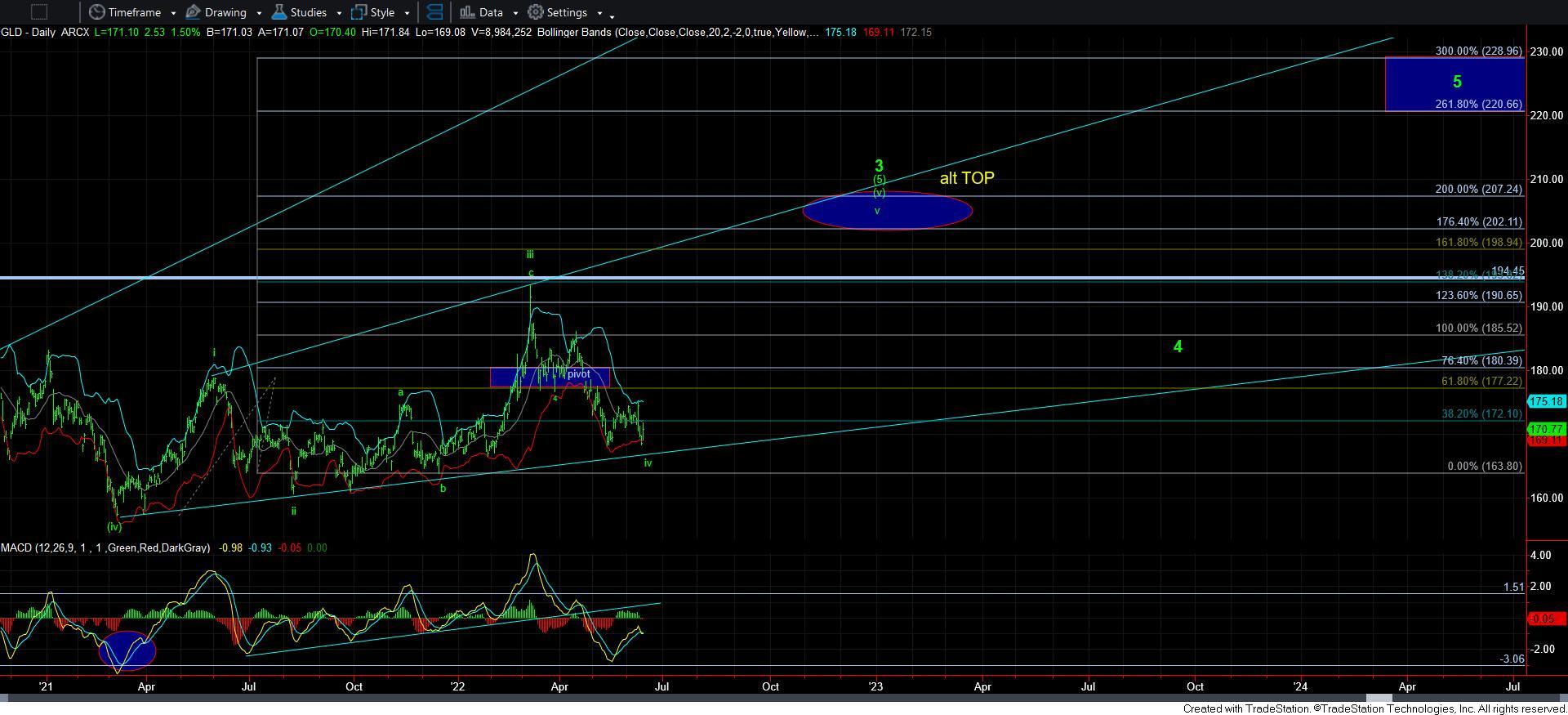 GLDdaily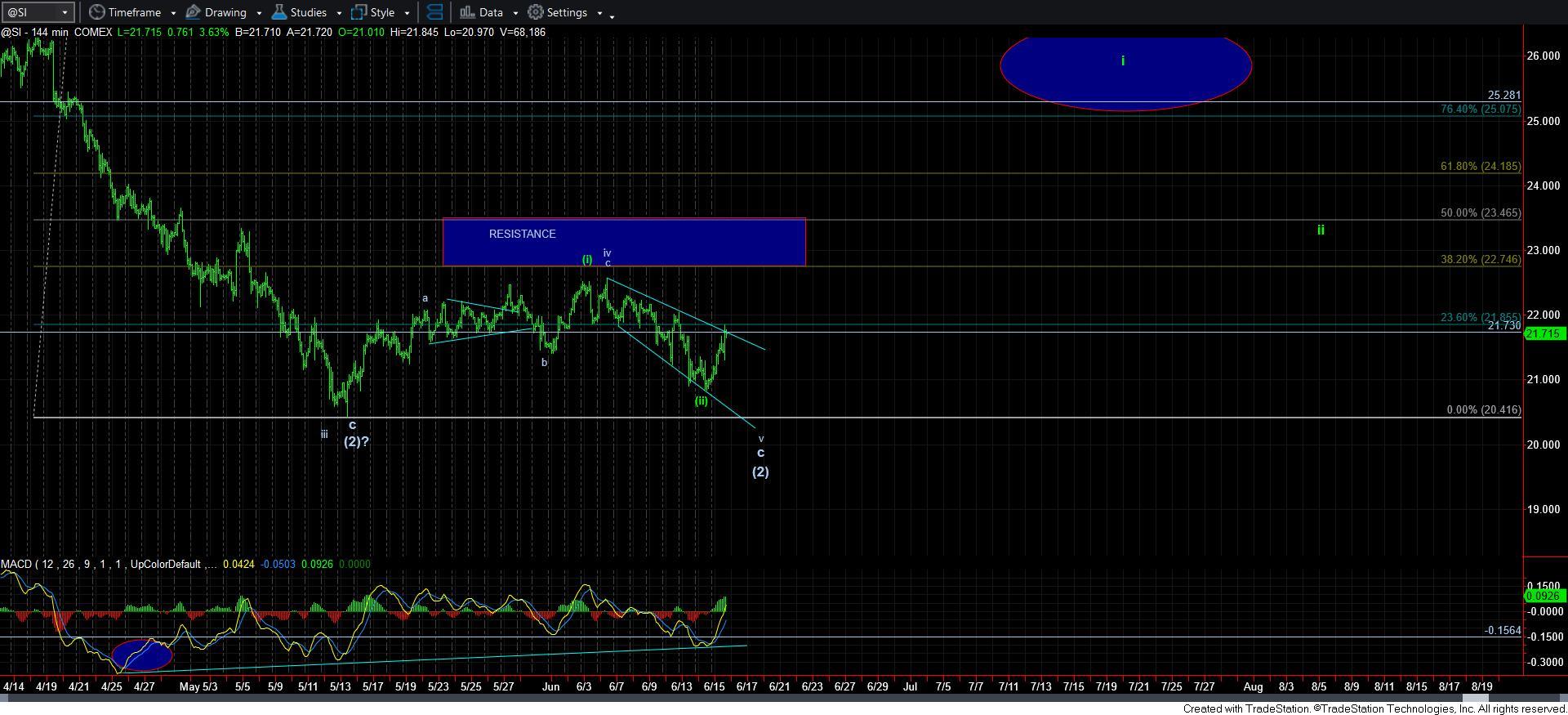 Silver-144min