Metals Still Have Not Confirmed A Bottom
Do I think we are close to a metals bottom? Yes. Does that mean that all the charts will bottom at the same time? No. And, we have seen this countless times at many metals bottoms and tops throughout the years. They do not all bottom and top at the same time.
When I look at the smaller degree structures in both the GDX and GLD, neither of them evidence that a bottom has indeed been struck since neither have provided us with a clear 5-wave rally off the recent lows. But, again, all evidence suggests that we are still close to a major bottoming in the complex.
And, as far as silver is concerned, the best I can come up with for a bottom being structure is a leading diagonal off the recent lows. That means that if we are able to break back out over today's high, then we have an initial indication that a bottom has potentially been struck in silver. But, overall, I still would much prefer a larger degree 5-wave structure completing towards the 21-22 region for me to begin strongly urging investors to be buying all pullbacks.
So, if you have been following me closely in the complex over the last half a year, you would know that I raised a lot of cash when I sold a significant portion of my largest position in the mining complex (NEM) when it struck the 83+ region. Since that time, I have recently added some small initial positions in calls in SLV and GDX. I am still awaiting the next 5-wave rally to be complete before I turn much more aggressive on the long side.
In summary, the market has more than enough waves on the downside to complete this larger degree corrective structure which has now taken us more than a year in quite a number of charts. In fact, in GDX, GLD and SLV, we have now taken almost 2 years during this corrective pullback. And, once the market provides us with the initial 5-wave rally off a low, then I will gladly suggest that all pullbacks are now buying opportunities as we look towards the 2023 time frame. In the meantime, please remember that when the metals market stretches us in a certain direction, the resulting reaction in the opposite direction is often even stronger. And, that is what I am expecting after we develop a 1-2 upside set up. But, we are not quite there just yet.
So, again, for conservative investors, I still strongly suggest you allow the metals to prove the bottom has indeed been struck with a 1-2 upside set up and break out. That is often the "safest" manner in which to invest in the metals complex. And, that has not yet happened.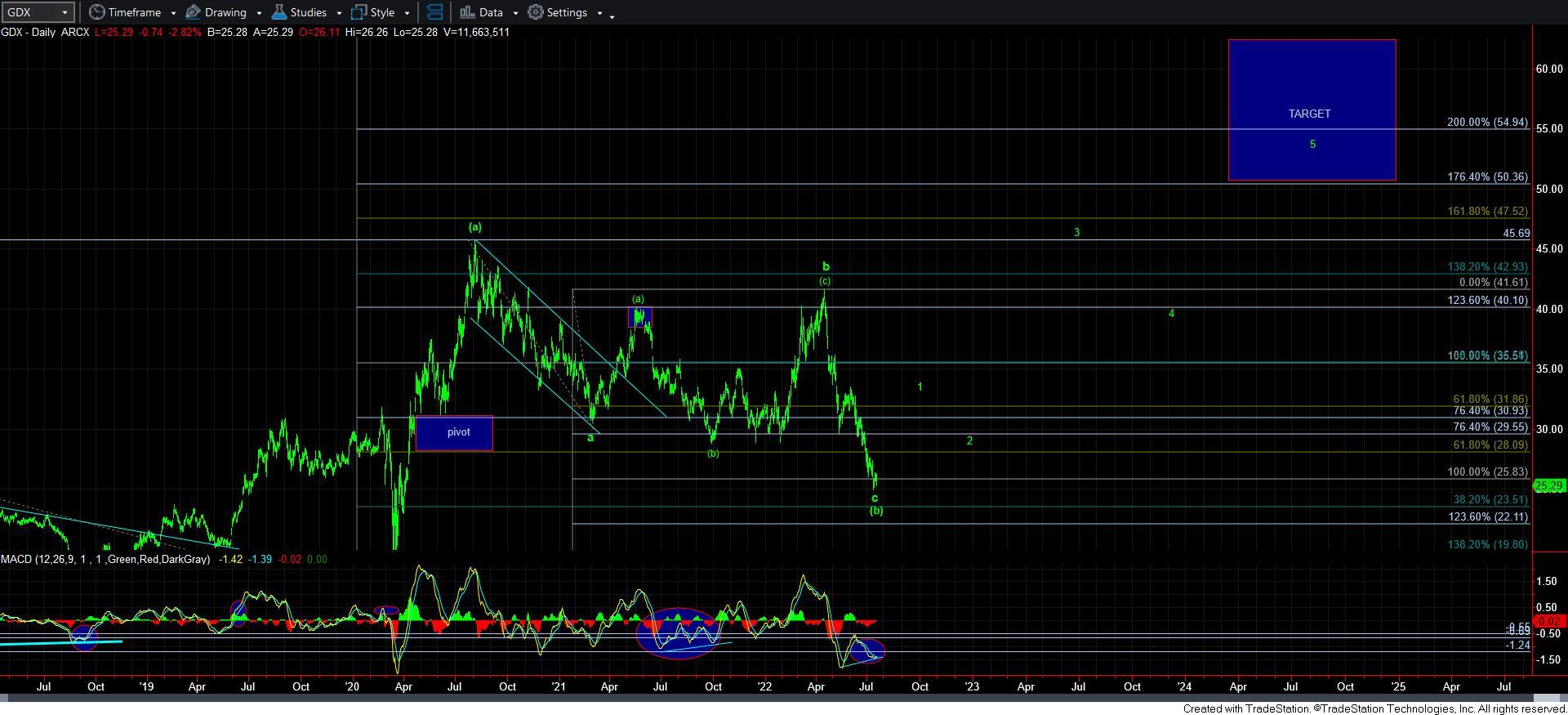 GDXdaily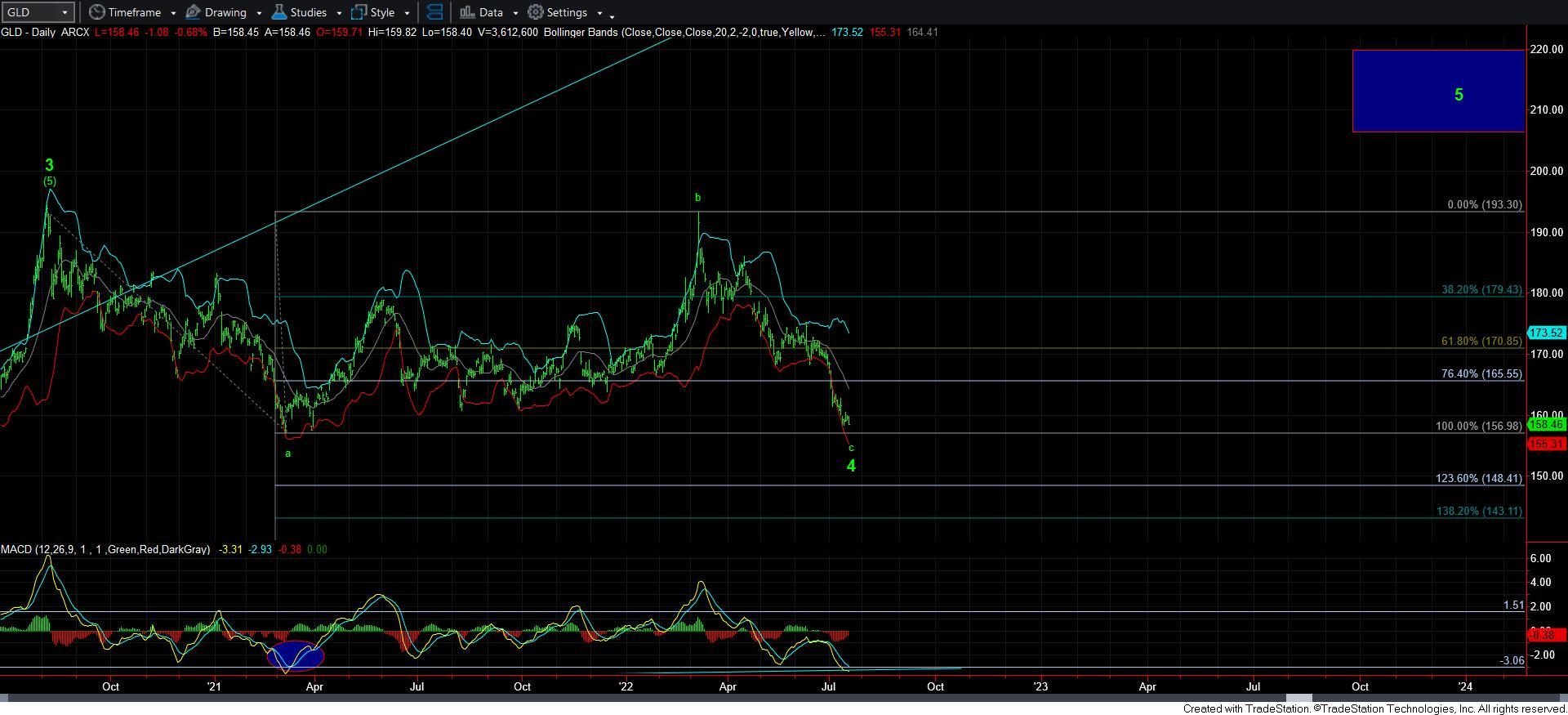 GLDdaily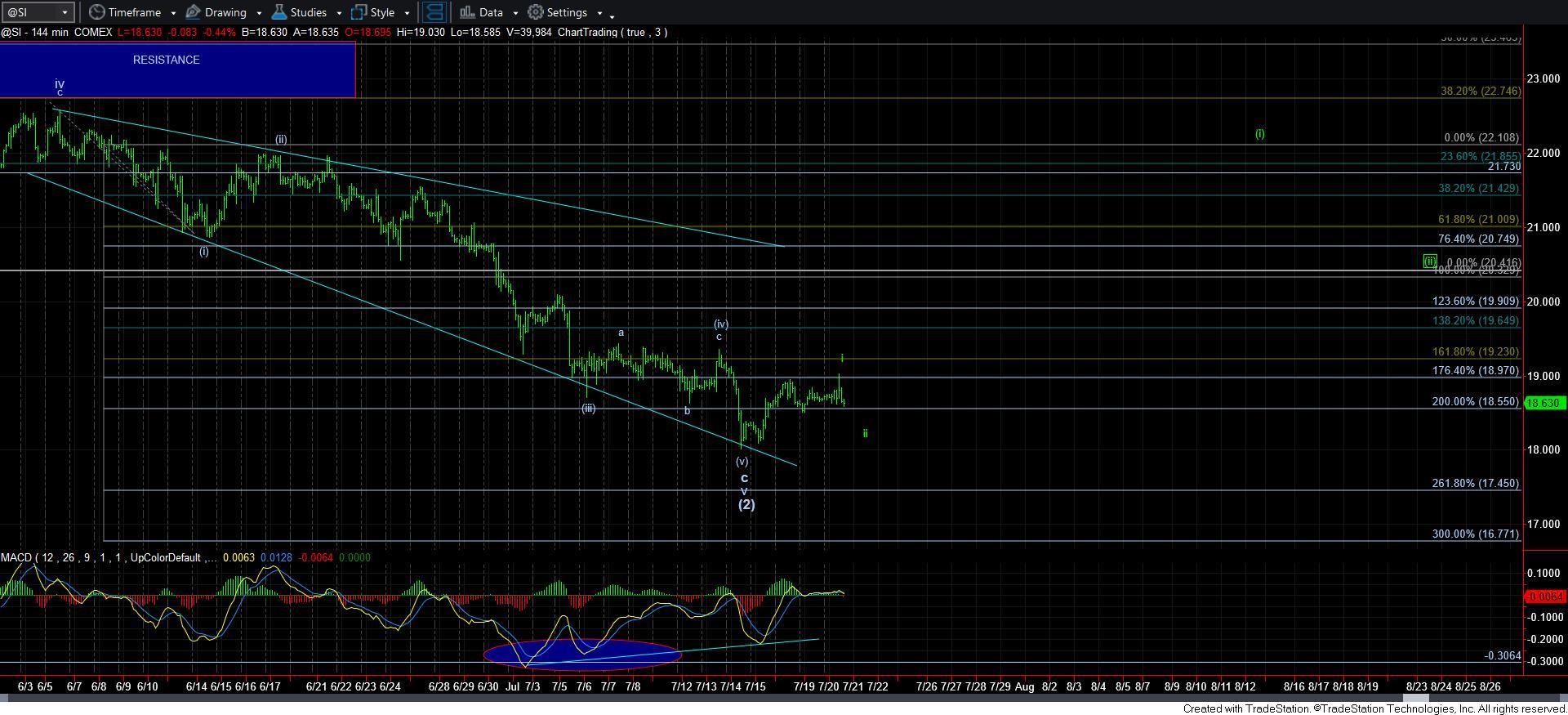 Silver-144min