There really is not much more to add from the weekend update. Silver seems to have dropped to the target region for a 5th wave down, and may have found footing to begin its next rally.
The only issue that I have highlighted in the trading room is that the bottom in silver looks like it is only 3 waves down. So, it does leave a small question in my mind as to whether silver will loop down one more time into the 14.75-14.85 region before its rally. However, I think the bigger perspective upon which to focus is that it seems silver is bottoming and as long as we remain over 14.60, the market is likely setting up to rally, as outlined over the weekend. And, once we get through 15.30, I think we should be on our way to the 16 region.
As far as GLD is concerned, we are really a few squiggles away from completing a c-wave in this wave iv pullback, so I would like to see us turning up by next week to complete that 5th wave higher. Remember, I need that 5th wave higher to be much more confident about buying the dips from now on in GLD, and we can begin to focus on the next higher target in the 138 region.
Lastly, as far as GDX is concerned, I am really 50/50 as to whether this wave iv has ended or not. If I can see a nice 5 wave structure into the 23 region for wave i of the c-wave of the 5th wave towards our next higher target box, I can be more confident that we are heading higher to complete wave 1 off the 2018 lows. Until then, it is still possible we may complete the wave iv with another poke lower as is possible for GLD.
So, if GLD and GDX can set up to rally by next week, and GDX can present us with an impulsive structure off a low to begin the next rally, then I will be much more confident of our expectation to rally to a higher high, and will then suggest aggressively buying the dip in the coming months.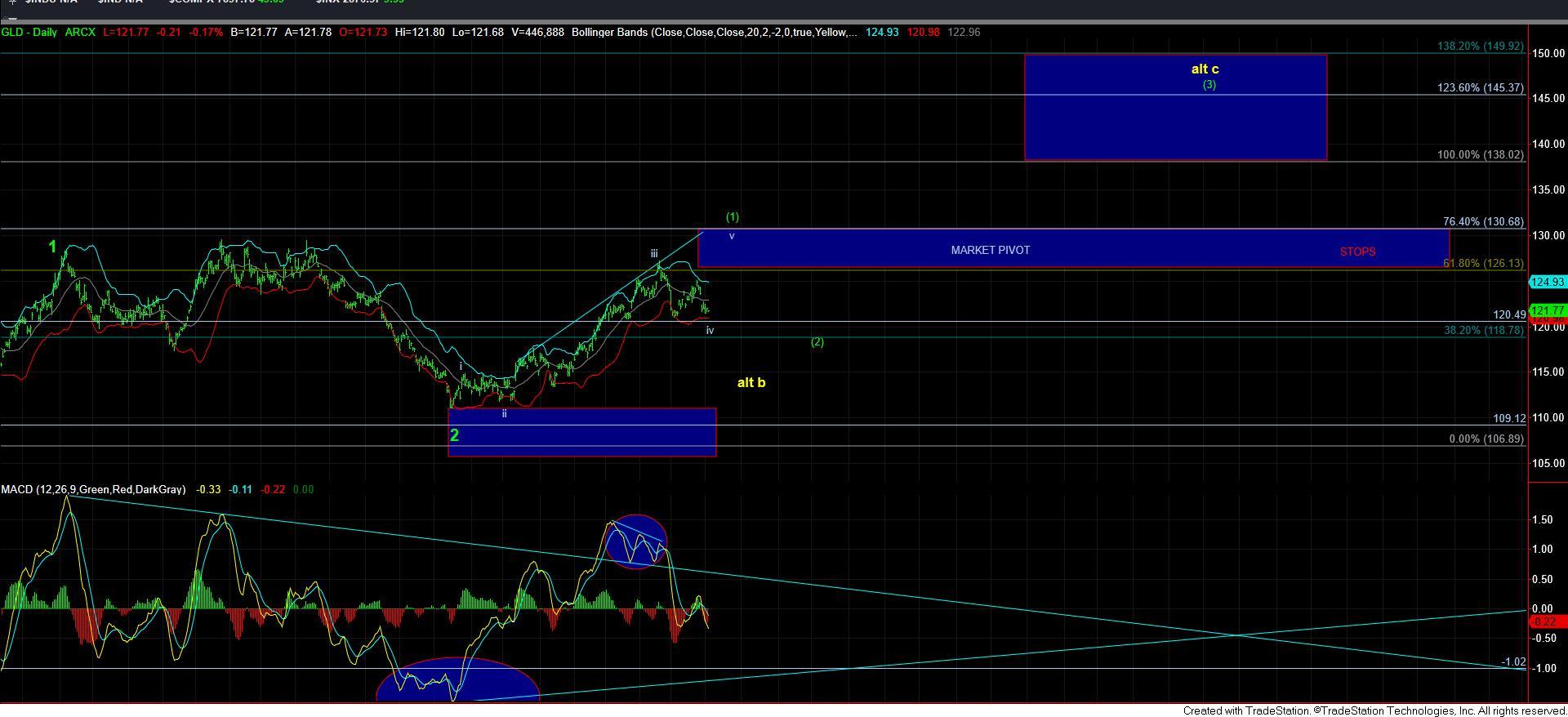 GLD-daily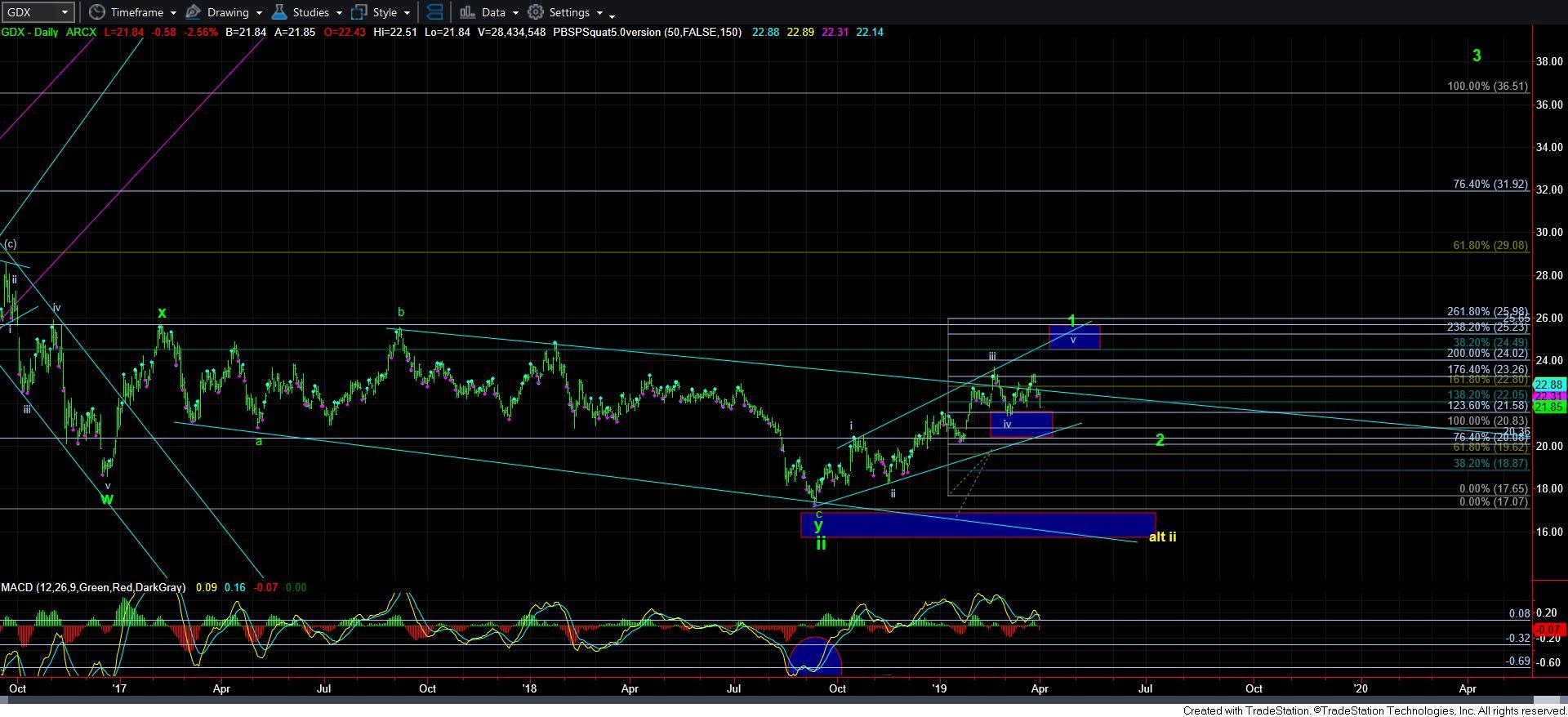 GDXdaily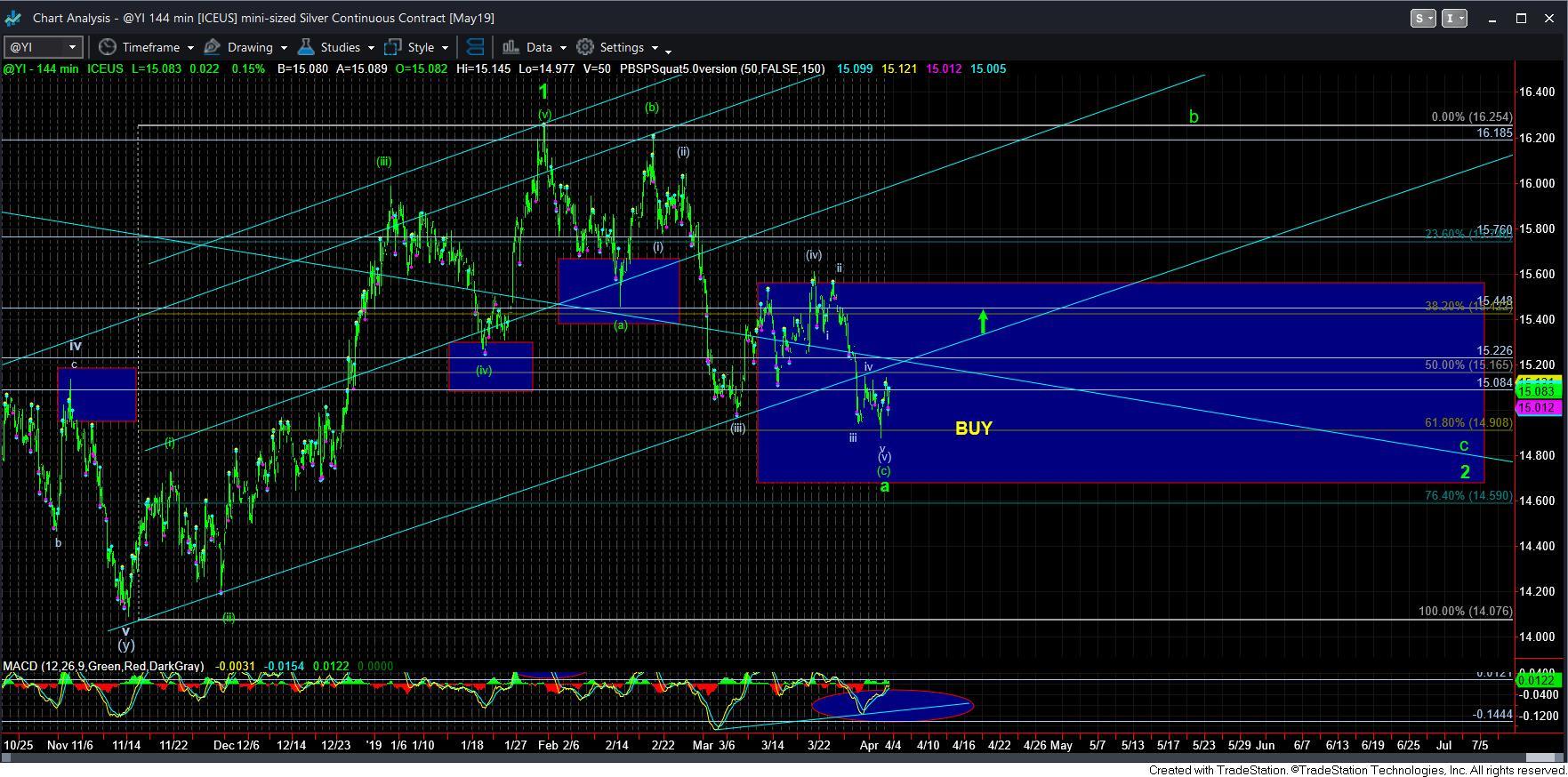 silver144min