Metals On Edge Of Breakout
For those of you that remember just a few months ago at the end of January, the metals continued to push higher, and many were all "bulled" up. Yet, we held our ground in our expectation for a pullback. And, the market rewarded us with what we were seeking.
Now, the market is closer to a break out point in a potential 3rd wave rally, I cannot be as certain that a larger degree c-wave pullback will be seen. But, I would say that a more appropriate 2nd wave is my preference in both silver and GDX. Yet, I am not really certain if we will see a c-wave down in gold.
So, I want everyone to continue to remain on their toes, as we are getting very close to a 3rd wave break out in the metals complex. Ideally, I still would like to see more of a 2nd wave pullback before the heart of the 3rd wave begins. But, recognize that it may not take shape and the metals may choose to simply see a direct break out. For now, I am going to be a bit more patient.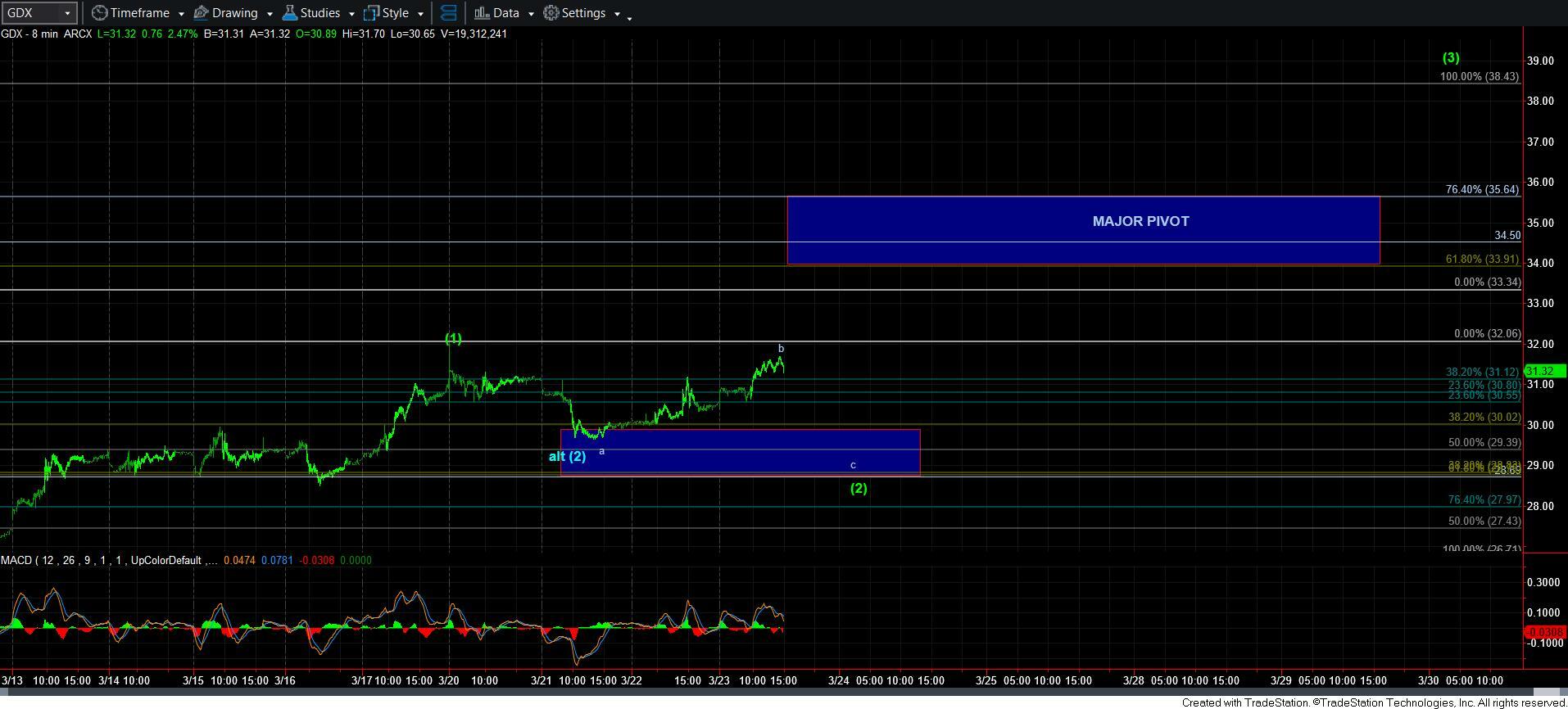 GDX8min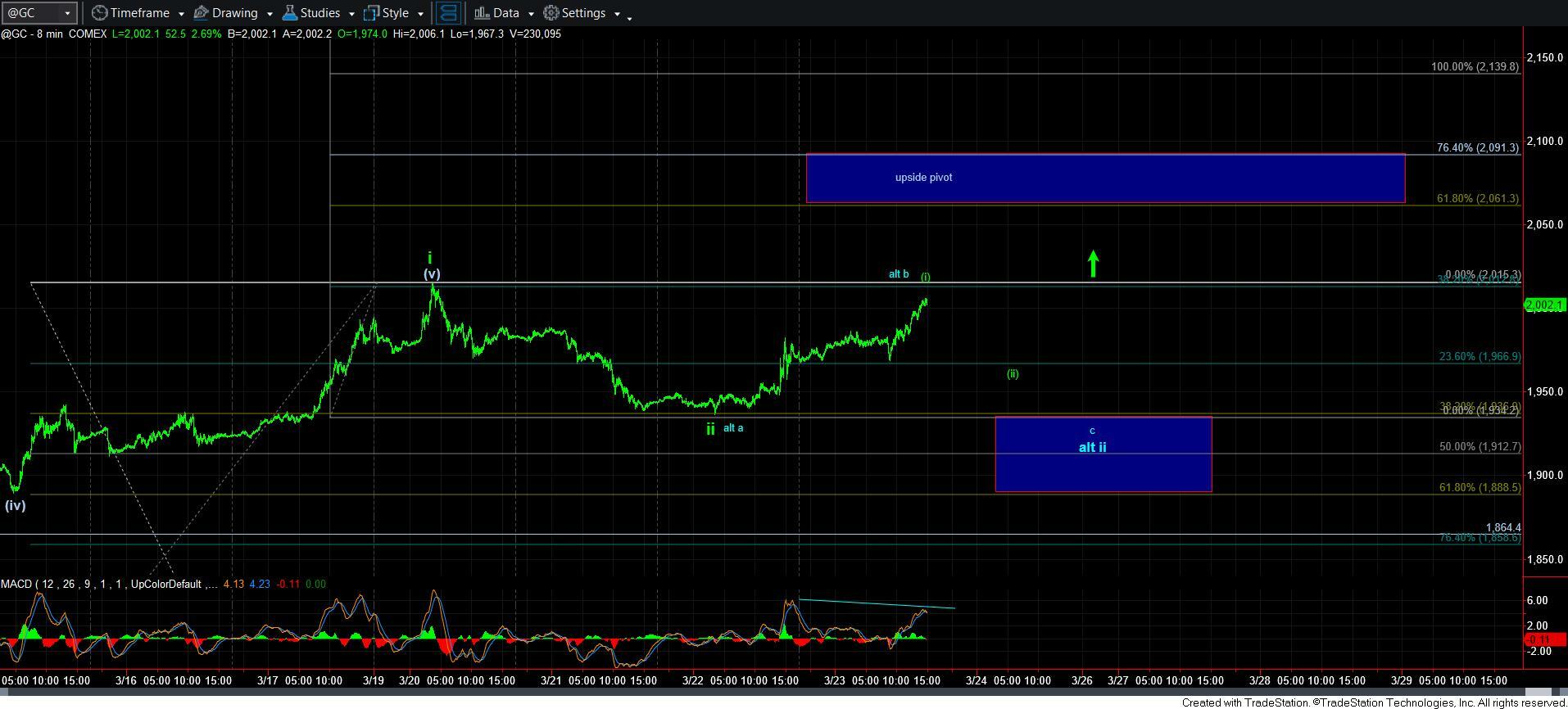 GC8min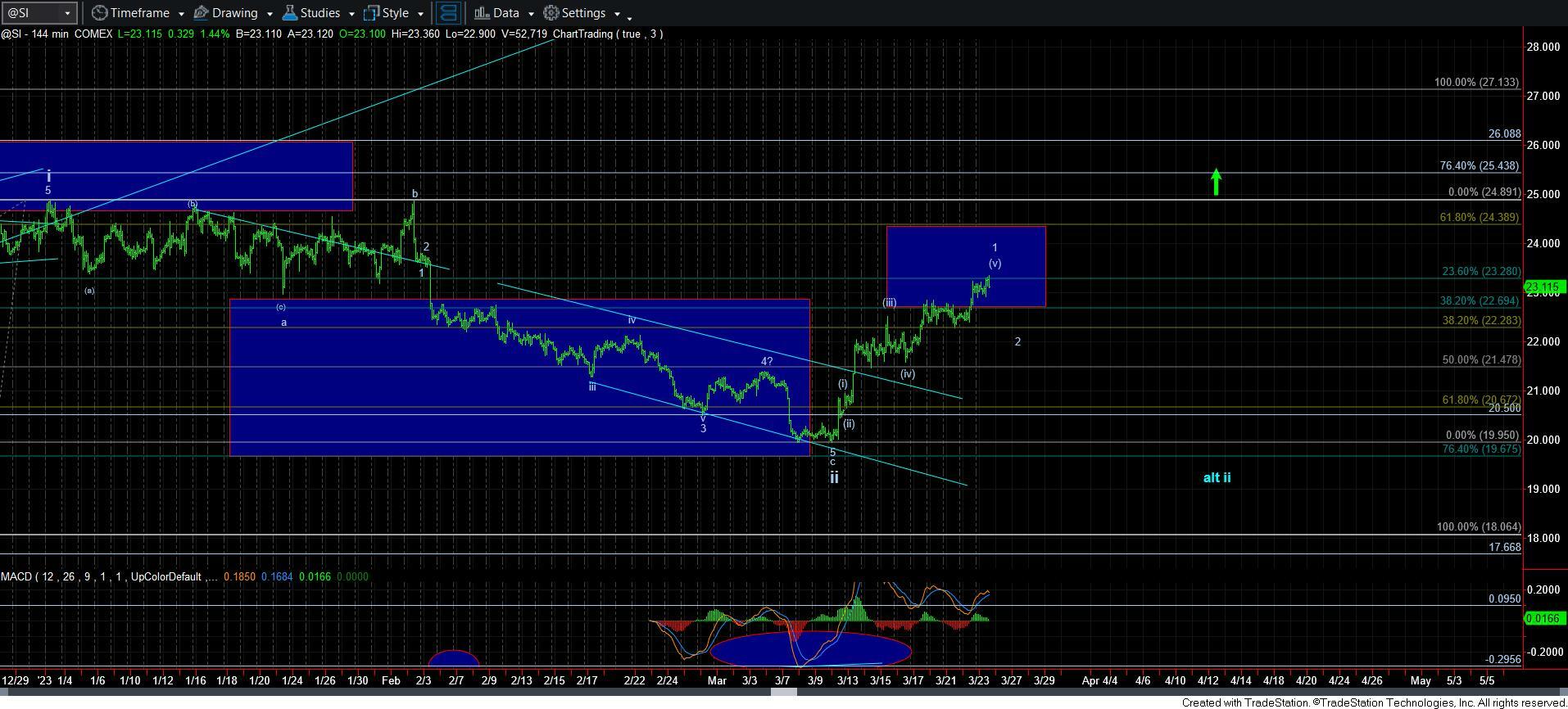 Silver-144min