Metals Market Continues To Grind
With the GLD holding over support this week, it seems to have "broken out" a bit in a rally this week. While I still cannot count a solid 5 waves up off the recent lows, it still has a chance to complete 5 waves up with a push just a bit higher. But, overall, as long as the GLD continues to hold over 121, it is looking quite constructive and suggestive that another rally is brewing.
As far as the GDX is concerned, the most notable point I can make is that the MACD on the daily chart has begun to turn up to suggest bottoming is in progress, if not already having occurred. While it can still sustain one more lower low, as outlined in prior updates, such a lower low will be a buying opportunity as it will likely mark the bottom of this current pullback based upon the structure and the technicals.
Lastly, with silver still holding support on the current pullbacks in both price and technicals, we have what looks like a micro 5-wave structure off this week's bottom. That suggests that silver now has a wave 1 in place for an impending c-wave rally, assuming we hold this week's pullback low.
Overall, my preference remains to see a 5th wave higher in GLD and GDX, with silver providing us a b-wave rally. However, due to the depth of all the pullbacks, and amount of time in which we have consolidated, I am going to be on the alert that this may be all the pullback we get until the next major rally takes hold. Clearly, the structure we have developed off the 2018 lows in GLD and GDX have not been terribly clear or clean, but silver makes me consider this potential more so than any of the other charts.
Lastly, should GLD break down below 121, that will provide an initial warning to the long side, and if it follows through below 119.50, then I will be looking for the deeper pullback in the complex, as outlined in my prior updates. I remain cautiously optimistic for now.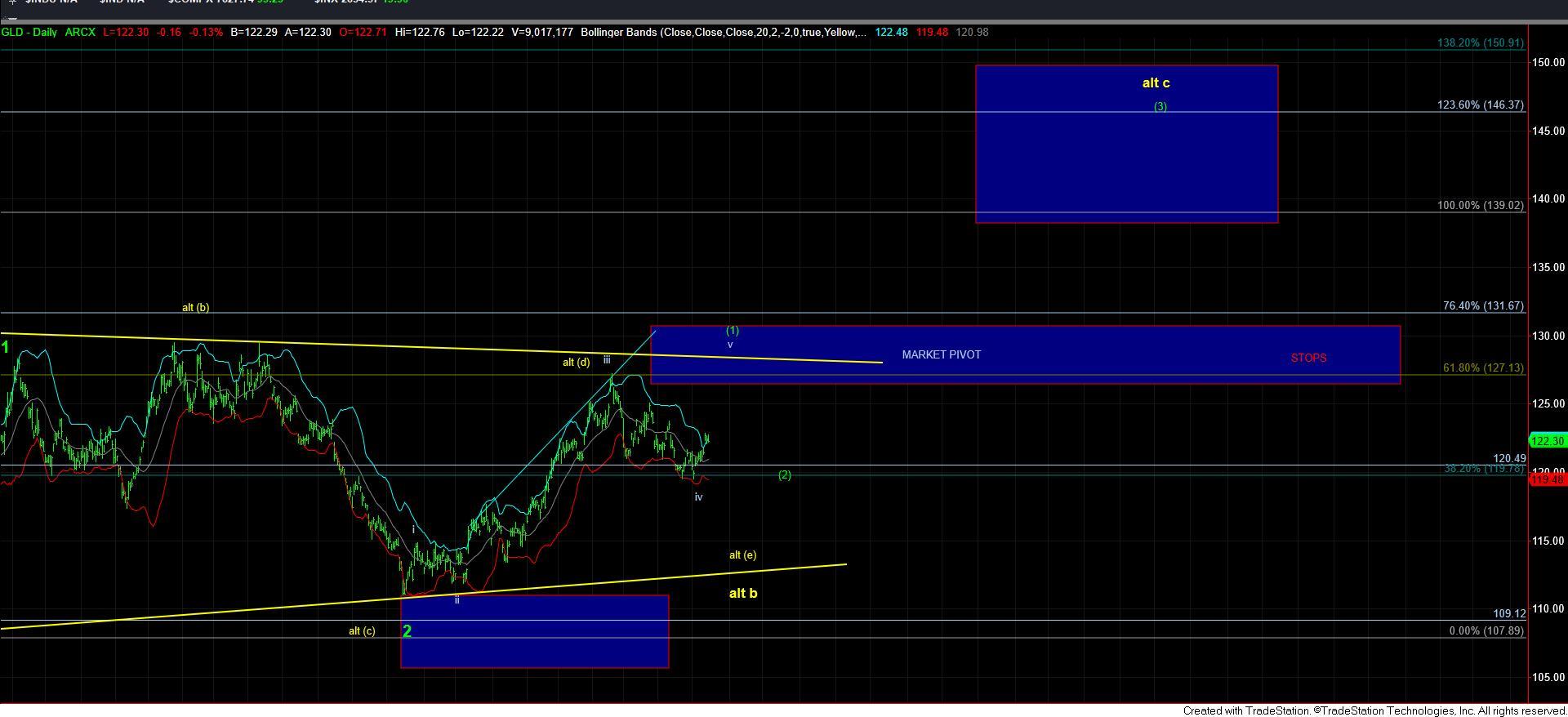 GLD-daily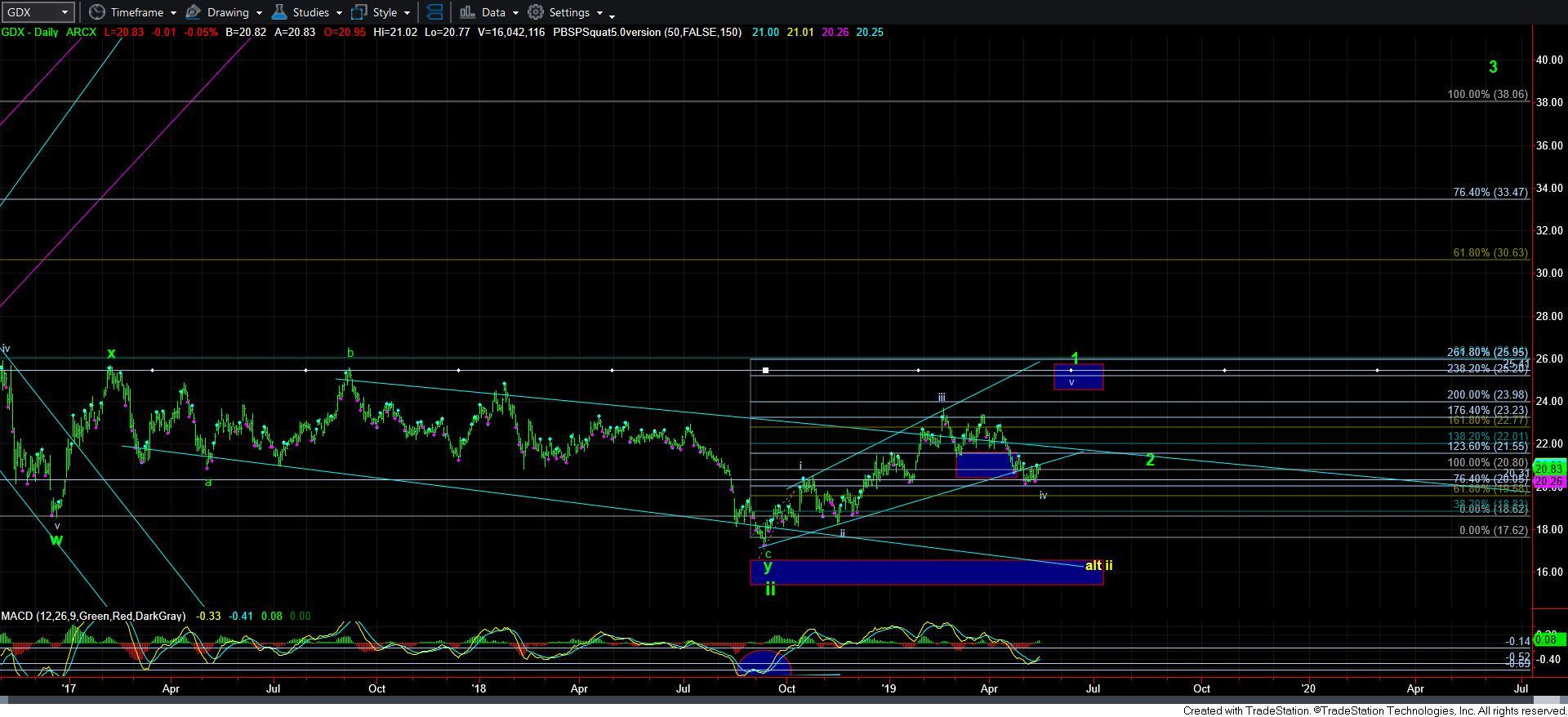 GDXdaily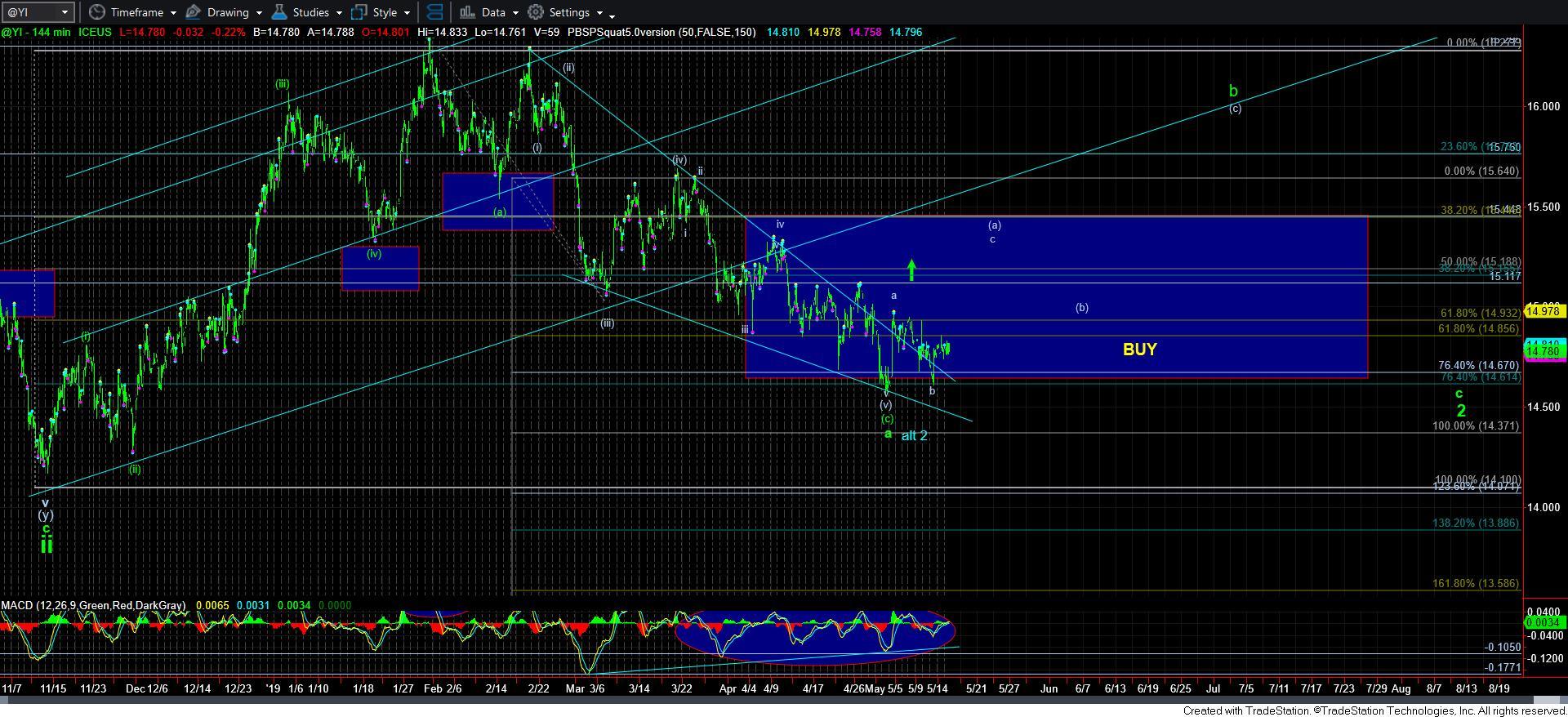 silver144min