As I have taken off a few days this week, I am going to keep this update rather short and simple.
While GLD still remains in a very micro-bullish set up as outlined over the weekend, GDX has simply been "flopping" around within the same general region for weeks now.
Unfortunately, there are actually 4 different micro counts that I am tracking in my mind on GDX based upon the structure on the 8 minute chart. So, rather than confuse you with the complexity, I am going to distill this in as simple a way as possible.
As long as GDX holds over this week's low of 31.32, we have a micro set up pointing us to the resistance box overhead. However, based upon the current micro structure, should the market continue to rally, I think the probability is increasing that we can rally towards the 37 region, which is presented by the green count.
However, if we are unable to move through this week's high of 33.84, and we break back below 31.32, then I think the (c) wave in yellow is taking shape as an ending diagonal. And, while I have labeled the green as primary and yellow as alt, I have to note that I really have no preference here as both counts have a lot to point towards to make me question which is more likely. So, I will just be following the next move to clarify the count.
While silver nominally broke the 17.20 support level, it seems to have done so with a spike and reversal. That certainly invalidates the immediate bullish count I had presented before, but it is replaced with the current bullish count as shown. Yet, we still need to break out over 18.91 and follow through over 19.40 to trigger this set up with the targets for wave (3) potentially taking us over 25, as shown.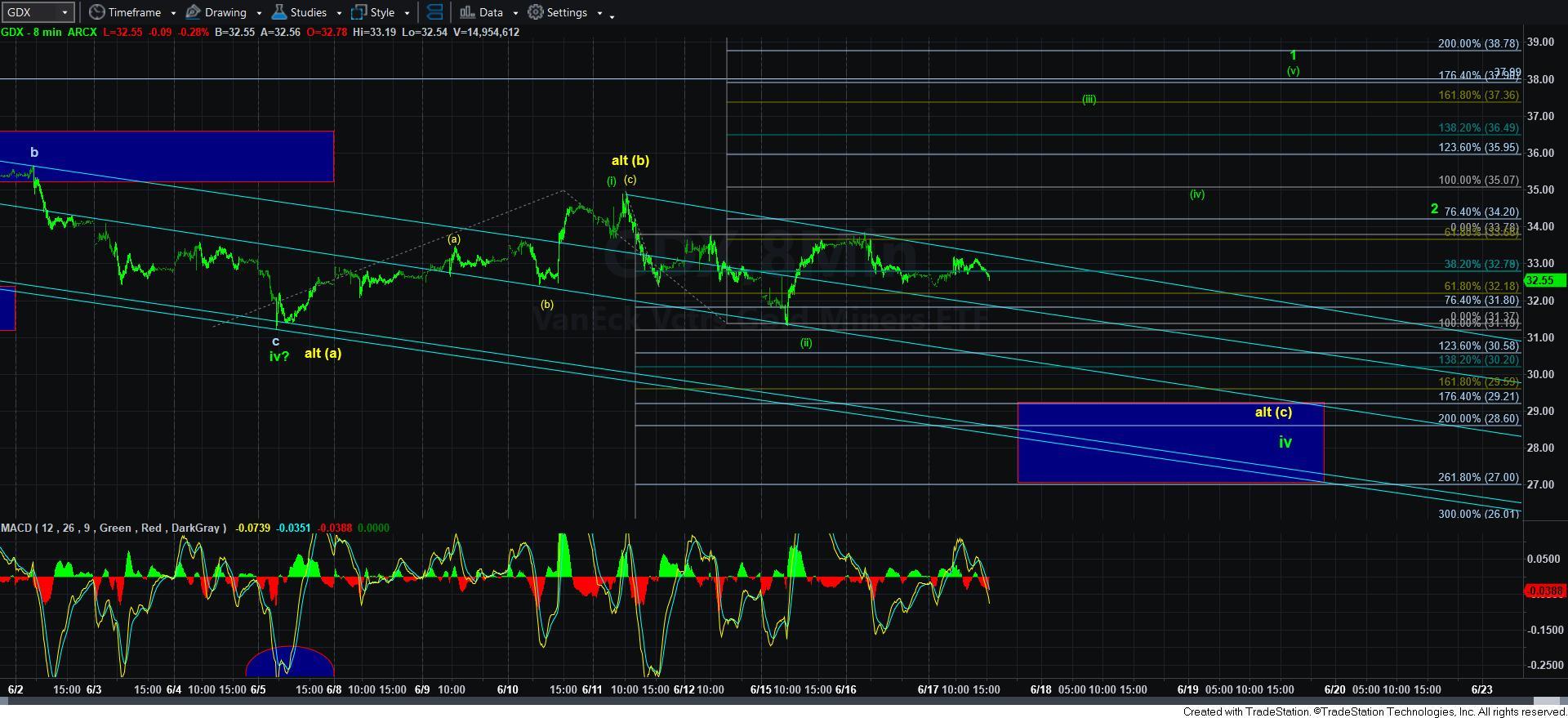 GDX-8min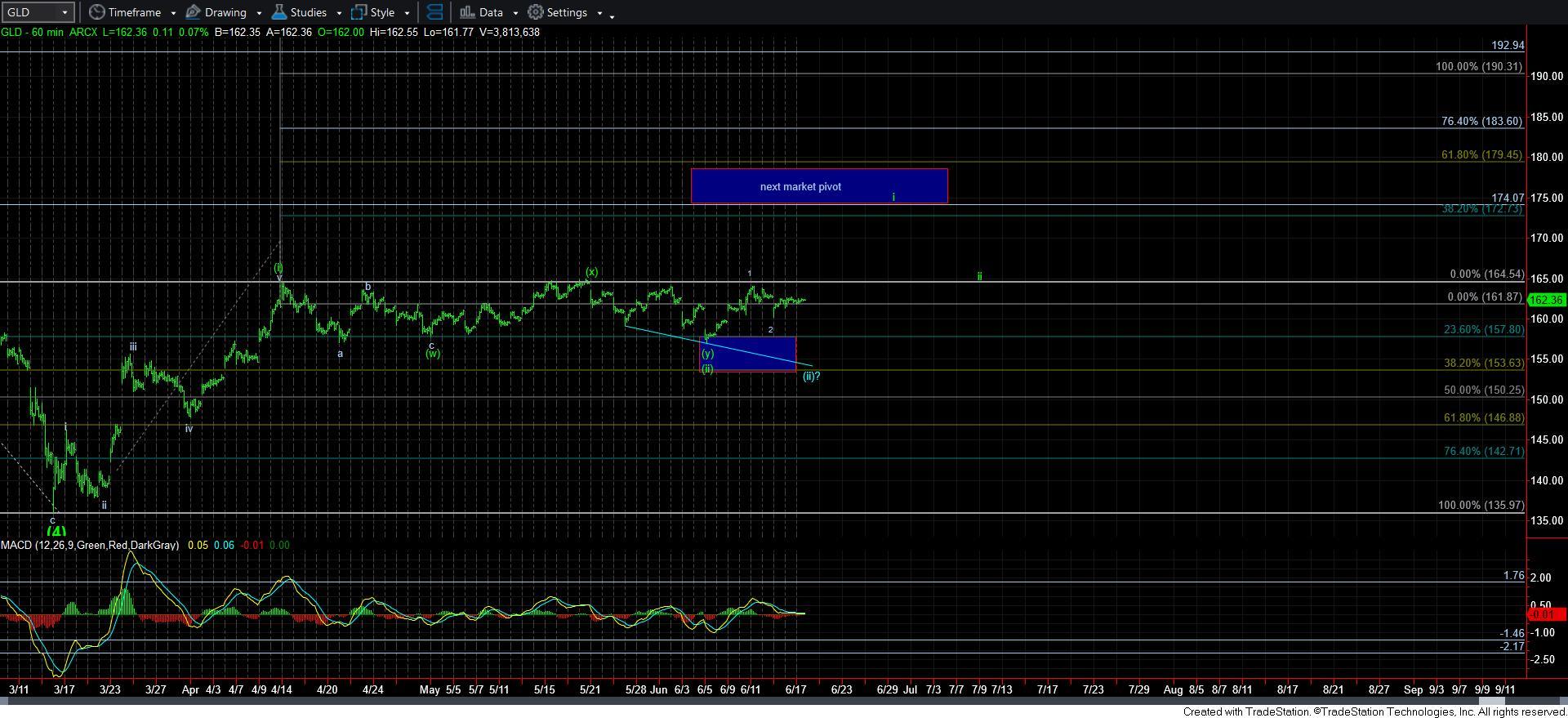 GLD60min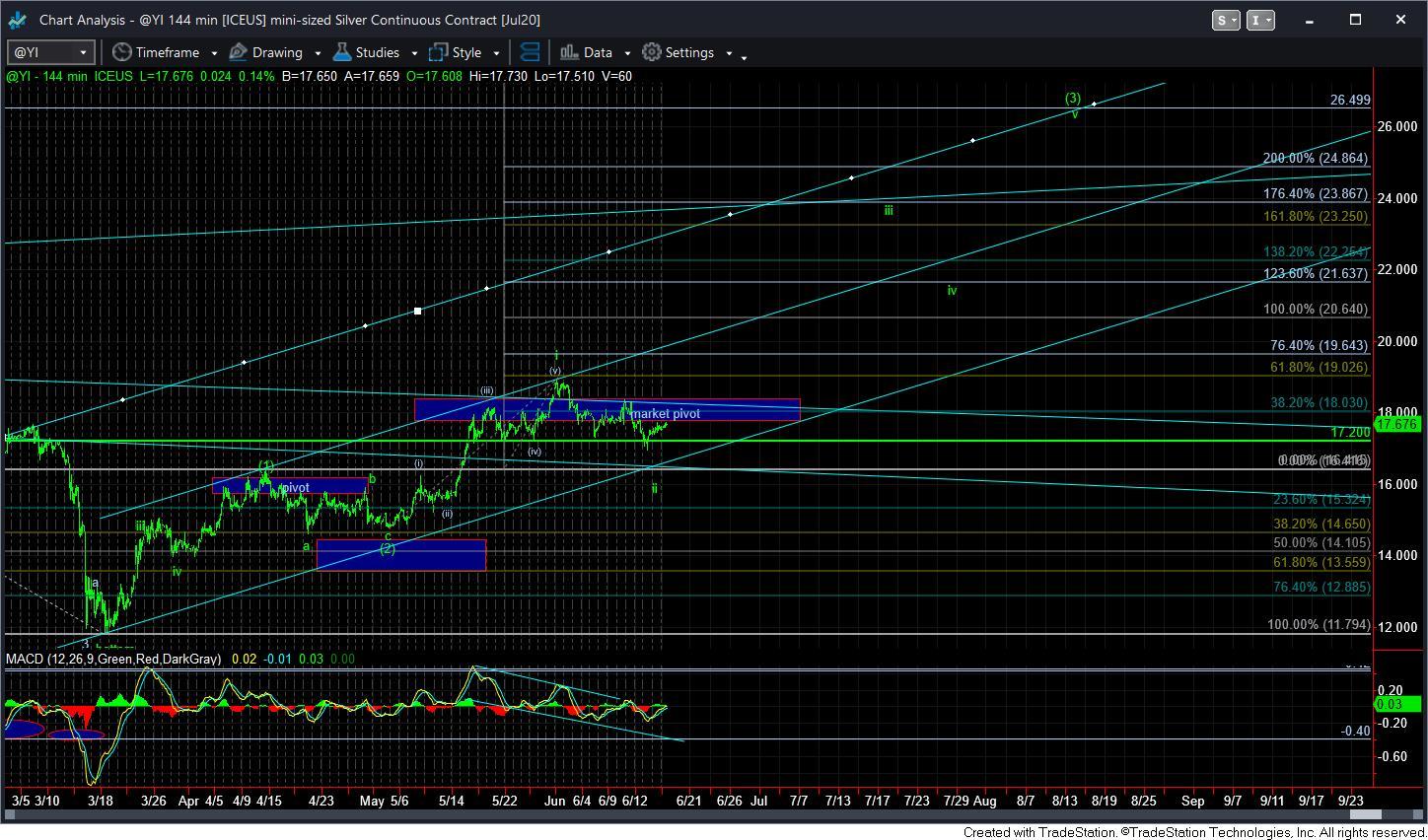 silver144min