Metals Continue To Meander
It seems like forever that we have been waiting for GLD and GDX to complete 5 waves up in a clear fashion. Unfortunately, we have thus far been denied.
For those that listened to my live video this morning, I was pointing out the potential that we will see an imminent pullback in the complex, as shown through the GLD chart. I even suggested some hedges for those who were interested.
Today in the GLD, I identified the 120.10-.75 region as the support we need to hold in order to send GLD higher in a 5th wave. However, as I noted over the weekend, should we see last week's low break, it certainly opens that door to revisiting the 113-115 region per the yellow count on the daily chart.
In silver, the current structure seems much more like a high level consolidation, which I am counting as a [b] wave since I don't have a clear 5 waves up off the recent lows. So, as long as we hold over the 14.70 support, I am going to be looking for a [c] wave rally. Such rally may take the shape as a direct move to the 16 region in an extended [c] wave. But, should we break down below 14.70, I would become quite concerned about the potential to see a 13 handle before this bottoms out.
GDX still has not confirmed it has a bottom in place either. While the daily MACD attempted to turn up, I still have no clarity in this chart as to whether it will get that 5th wave higher or not. My biggest issue is that the underlying miner charts which comprise the GDX are still quite bifurcated, so I would strongly suggest reviewing each chart on its own at this point. As far as the GDX is concerned, we really need to see a move through 21.80 to open that door to the 5th wave higher.
Either way, it seems the market is about to make its decision regarding whether it wants to rally or break down further. I don't think we will be waiting too much longer. So, make sure you know your levels in each of the charts you are following in order to trade the move appropriately. For now, as long as support holds, we can look higher. Should support break, it opens up that downside door which many of you should be viewing as an opportunity.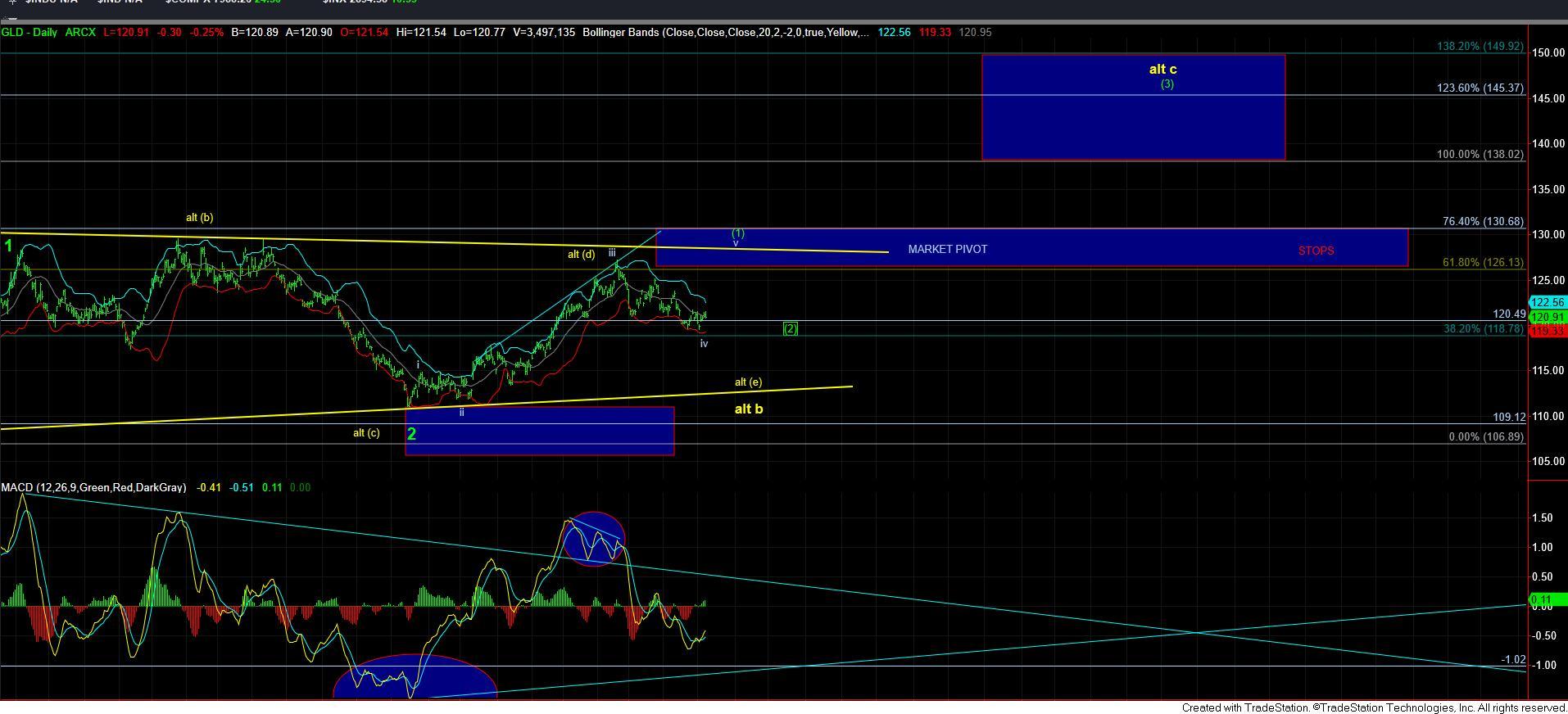 GLD-daily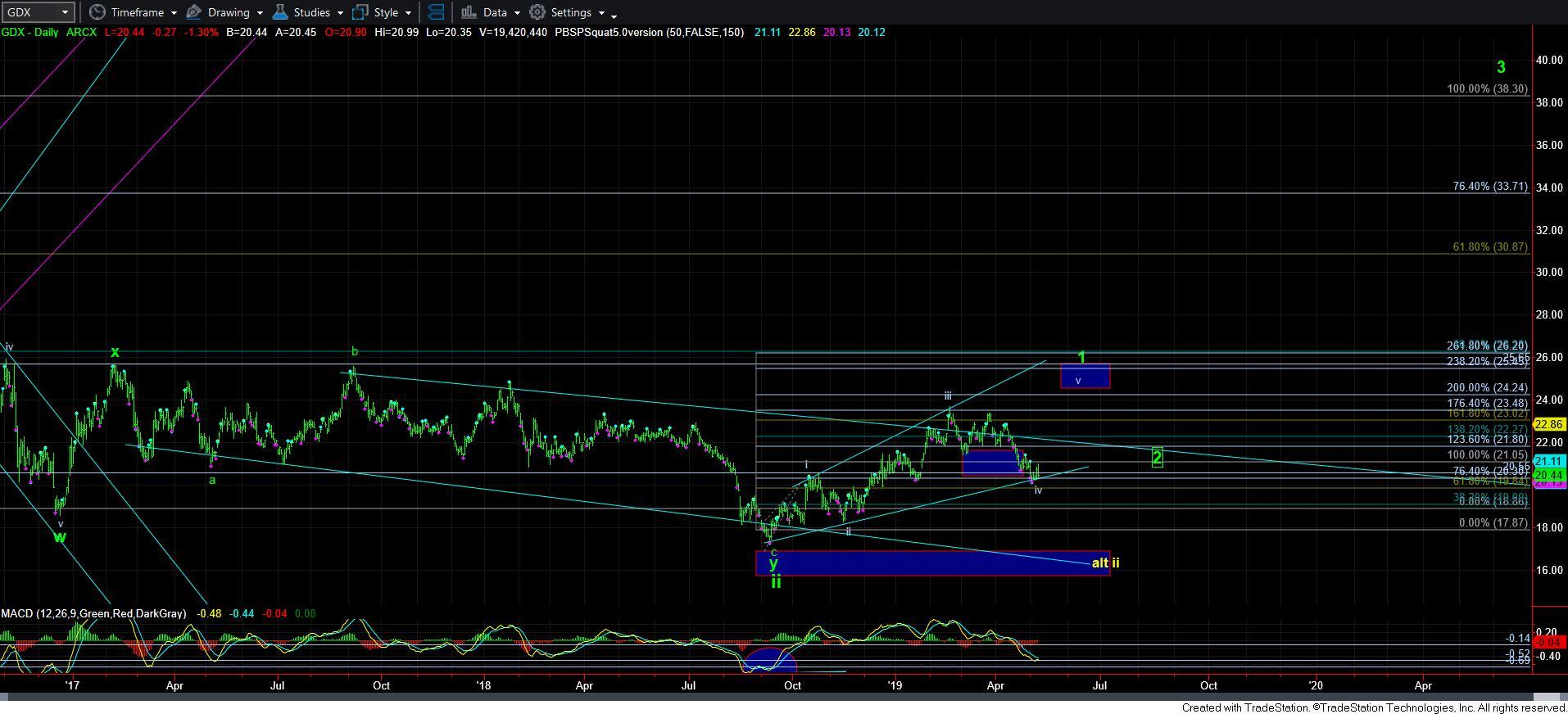 GDXdaily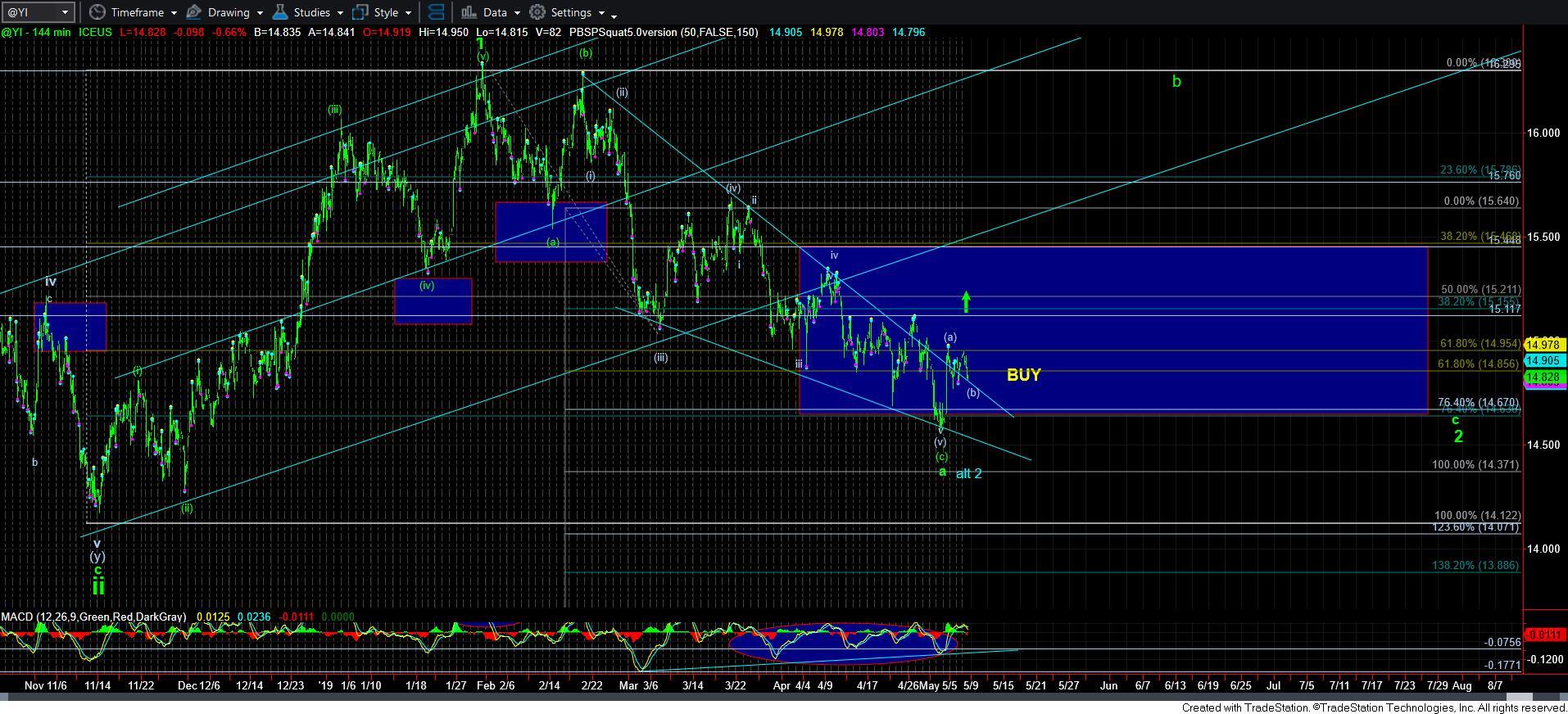 silver144min