Yes, the metals bounce has begun as we had expected, and let's hope it does not end prematurely.
While I view the metals market as being quite uncertain, as I have outlined many times before in all my previous updates over the last several weeks, I am looking for at least one more rally to take hold in a standard a-b-c corrective-type rally.
As I have mentioned before, even if the GDX does move to a higher high, it will still be within an a-b-c corrective-type of rally since the only bullish potential left in that chart is as a leading diagonal for green wave (1), as you can see on the daily chart. And, all the waves within diagonals develop within a-b-c structures.
At this point in time, the first main resistance I see in GDX is the 24.50 region. That is the .618 retracement of the prior decline, along where an a-b-c rally would have an a=c relationship. This type of confluence suggests that this is an important resistance.
So, while I would like to see the GLD, silver and GDX charts exceeding their September highs to put a more bullish spin on these charts, as I have also noted many times before, I have no strong pattern that is pointing to that potential at this time.
Moreover, should we see the market begin an impulsive drop below the recent lows struck in these 3 charts BEFORE we are able to exceed the September highs, that opens the trap door, especially in the GDX and silver. And, that would get me to trade the short side of the market much more aggressively.
For now, I am trying to be a bit more patient with the market, and allow it the room to develop in a-b-c choppy structures as high as exceeding the September highs. But, should we see a clear downside set up, even before we break below the recent lows, that would get me on high alert and I will certainly send out an update should that happen (that is, assuming I am at my desk – as I will be out for the next two days due to the last days of our religious holiday starting tonight through Saturday night).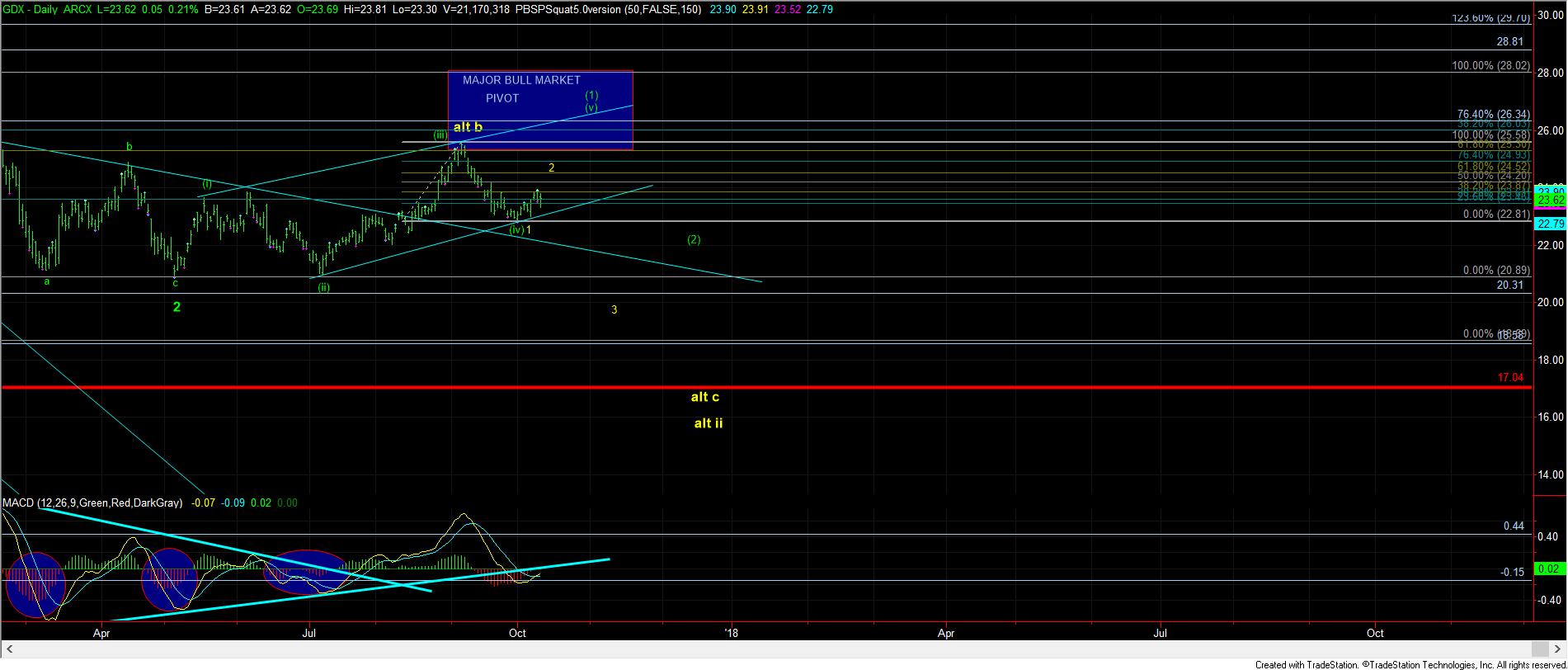 GDXdaily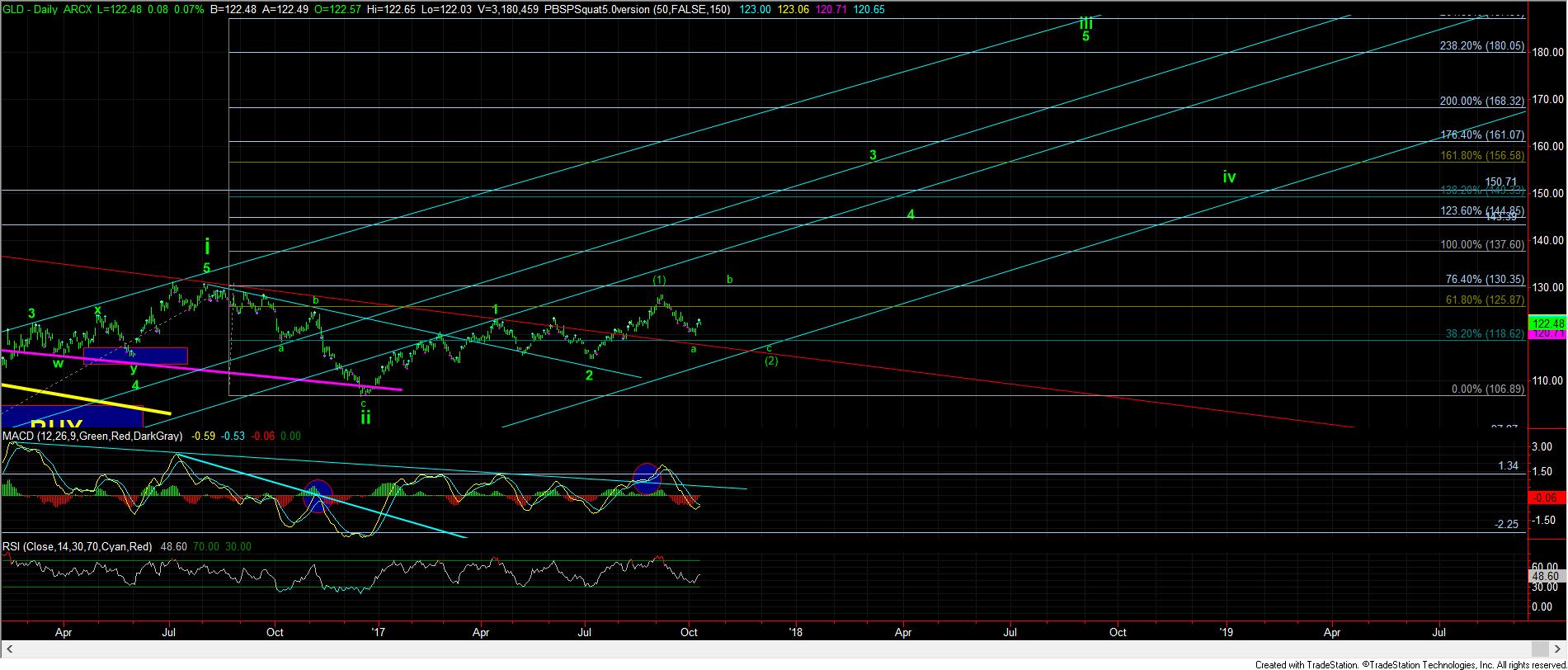 GLDdaily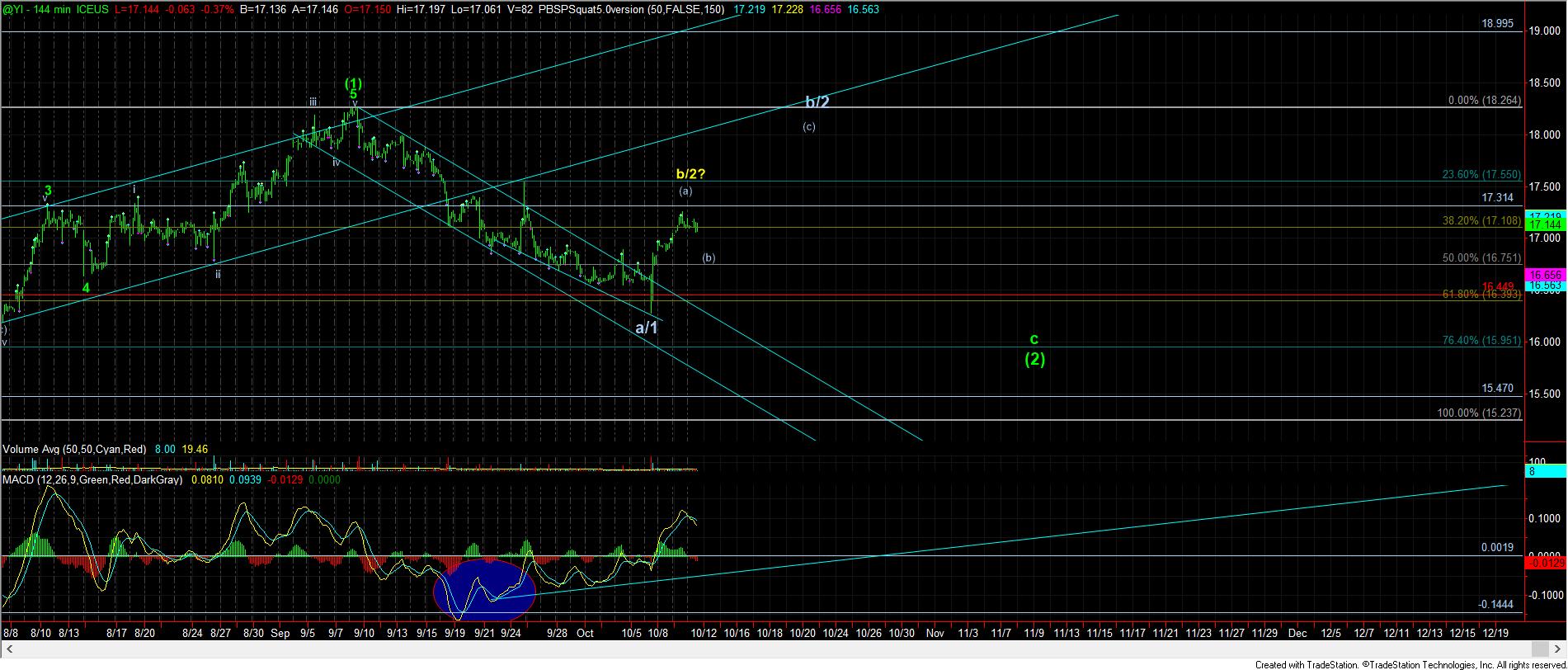 silver144min